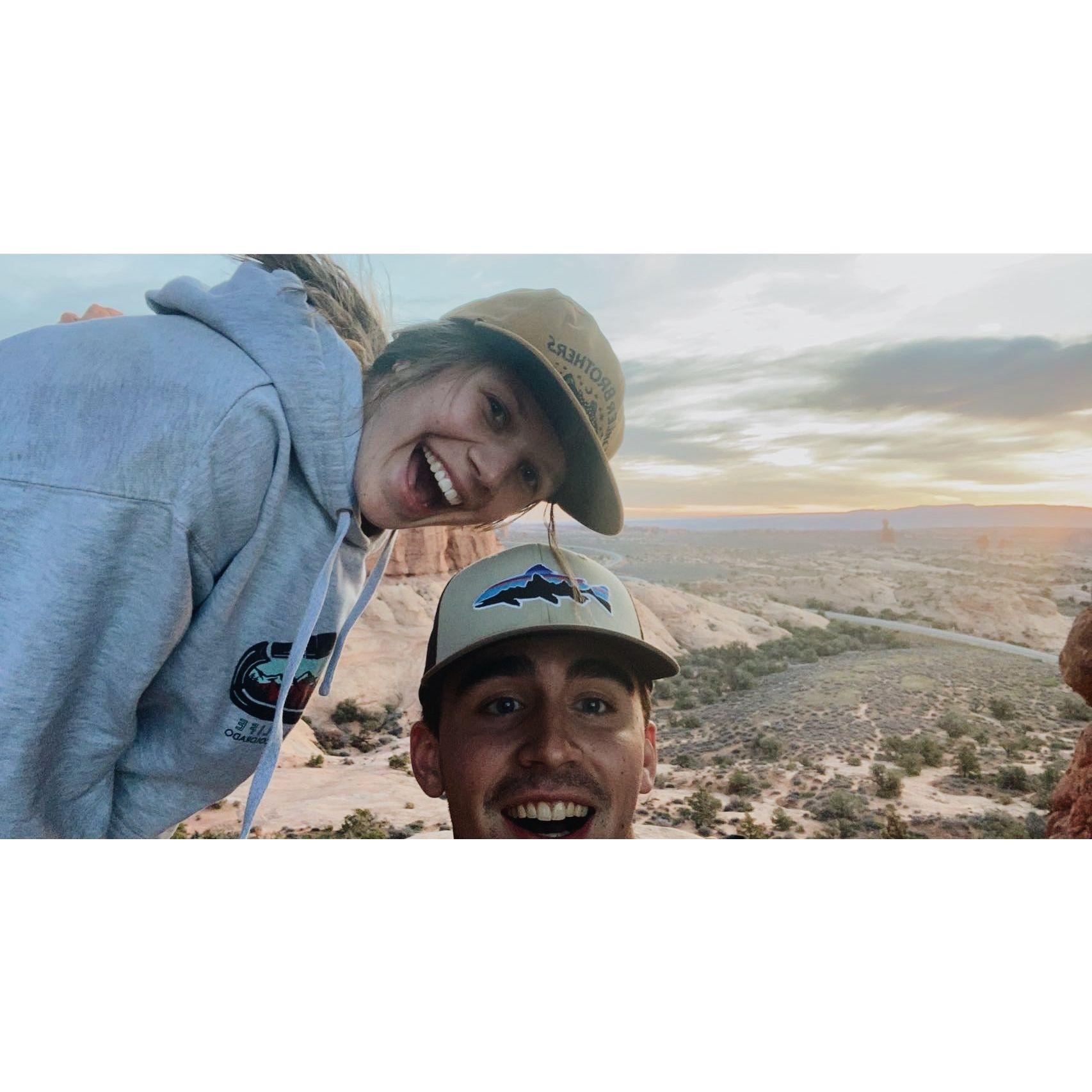 When we first met in Moab, Utah! November 5, 2021.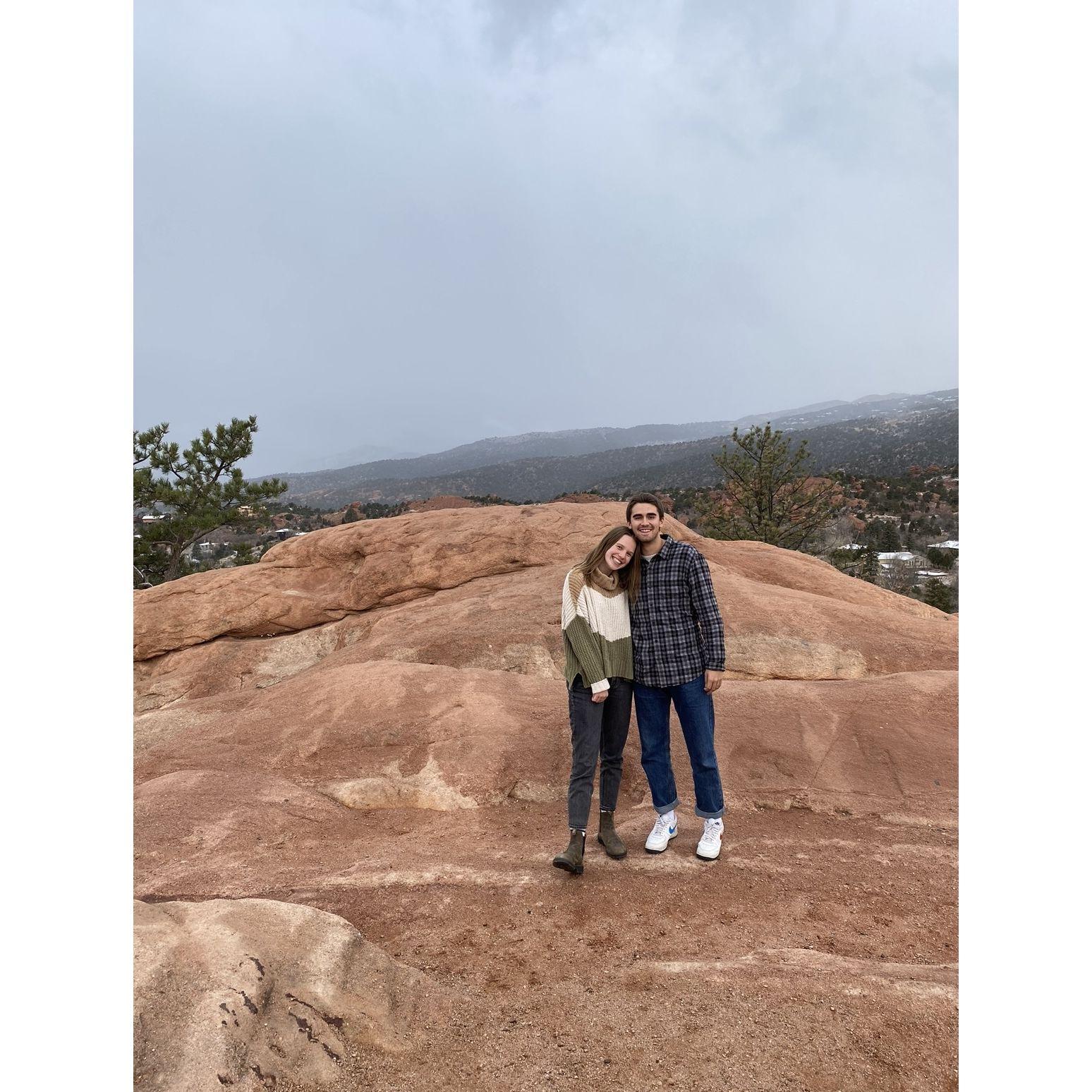 Our first date in Colorado Springs! We accidentally watched a wedding at the top of Garden of the Gods! November 24, 2021.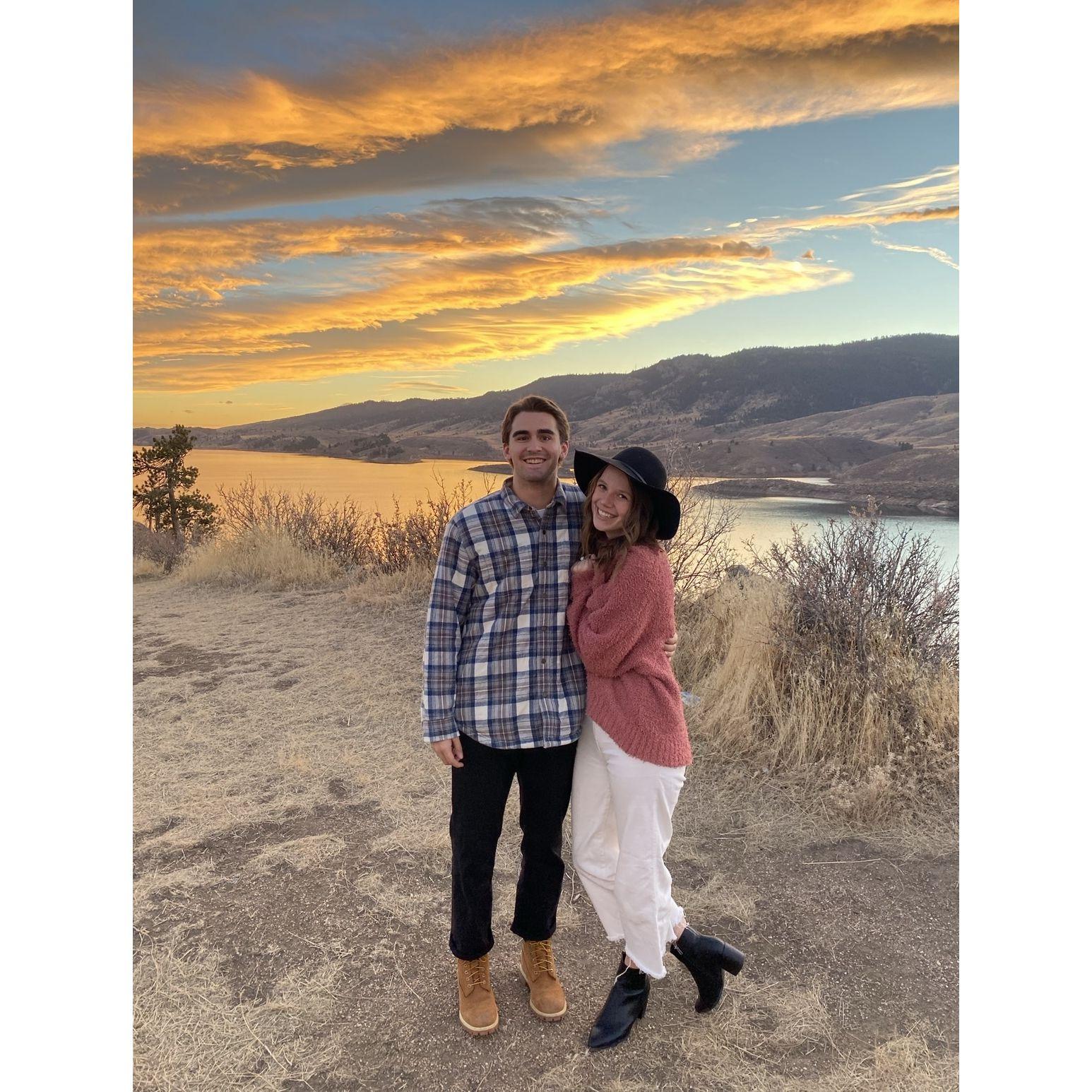 Our first date in Fort Collins! Grant told his family that it went well due to the fact that I evenly split a 1 pound meat-lovers pizza with him - haha! December 11, 2021.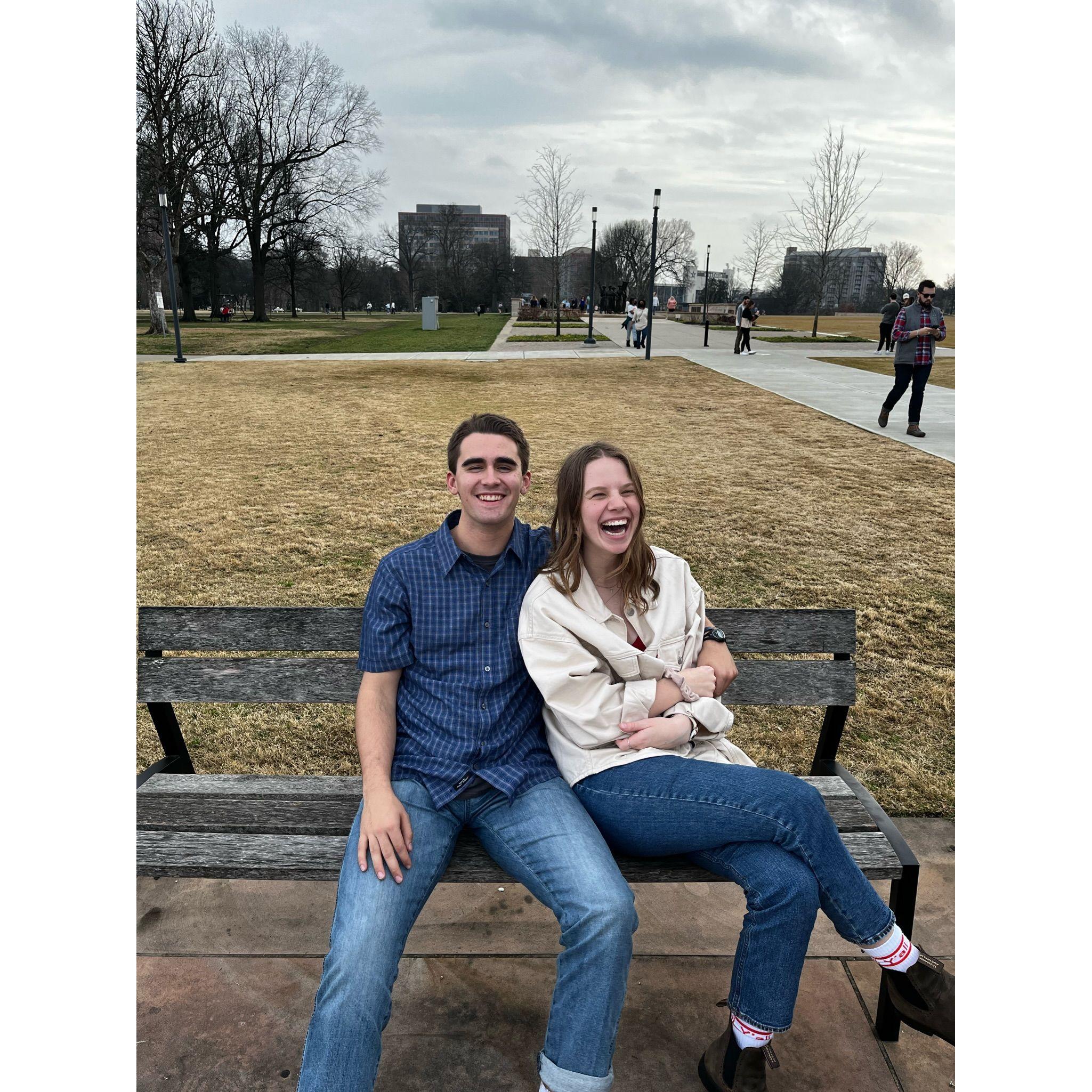 A trip to Nashville & Atlanta with all of our friends! December 31, 2021.
Our first of many times skiing together! January 6, 2022.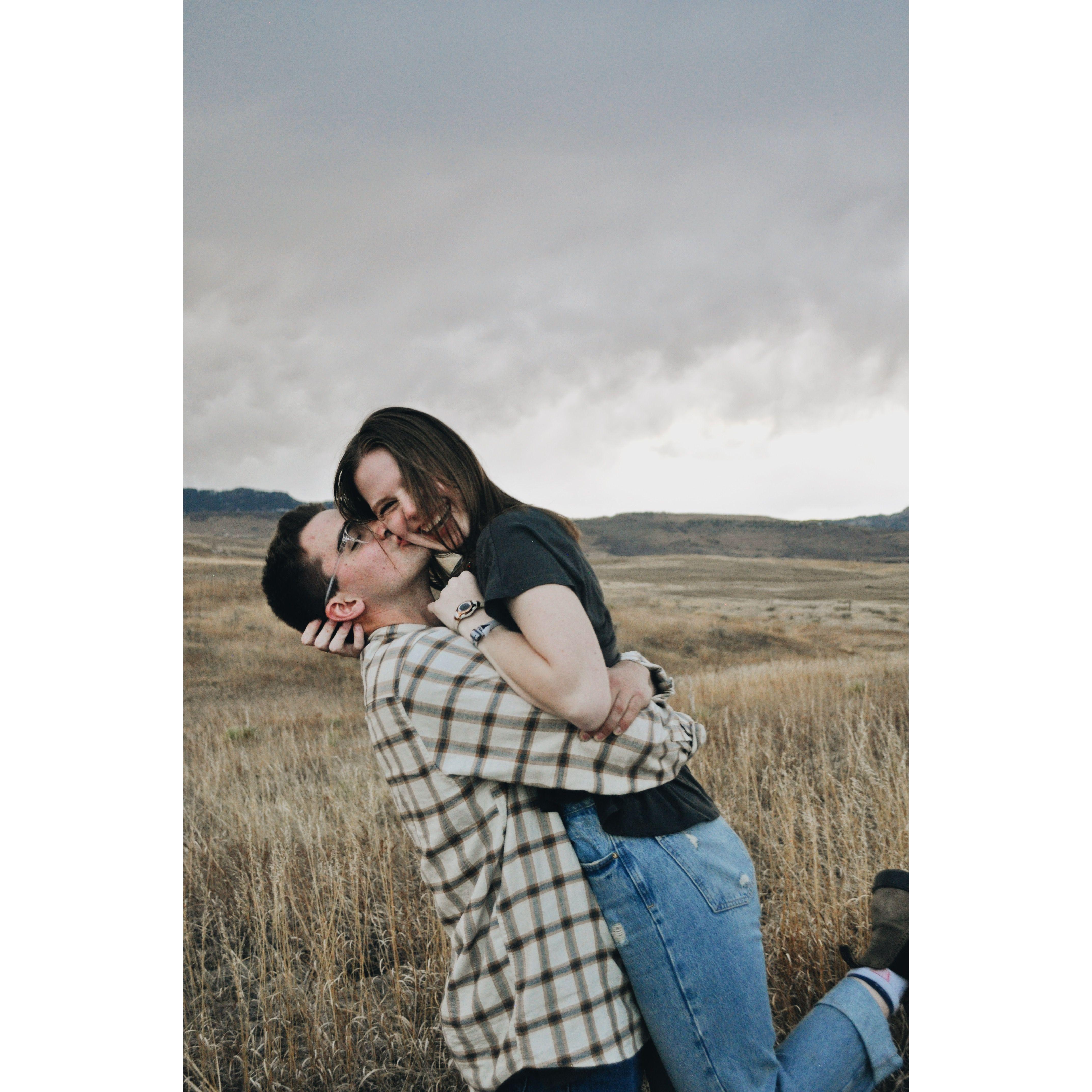 One of our many date nights! March 4, 2022.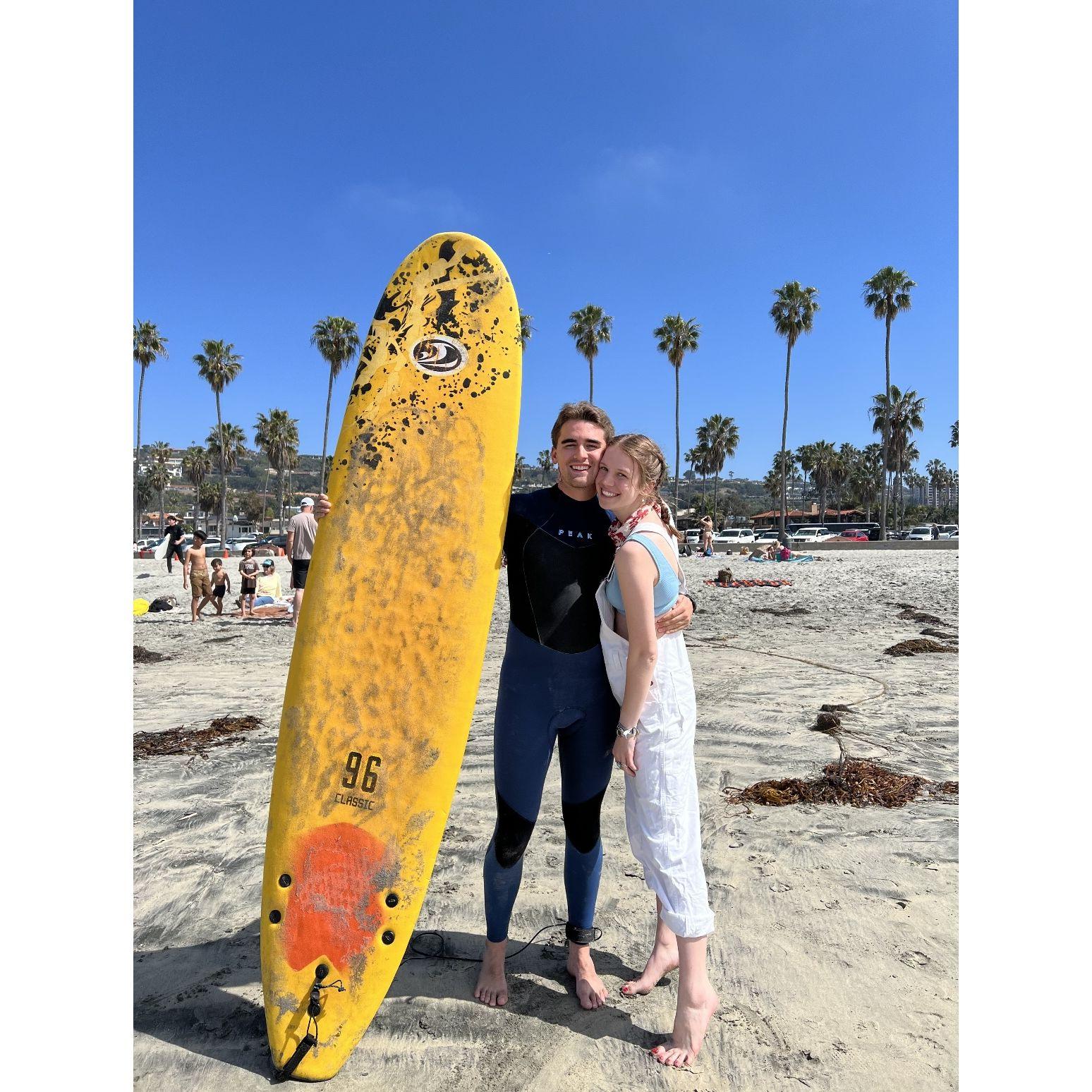 Trip to California with Young Life College! March 18, 2022.
Chi Omega formal! April 9, 2022.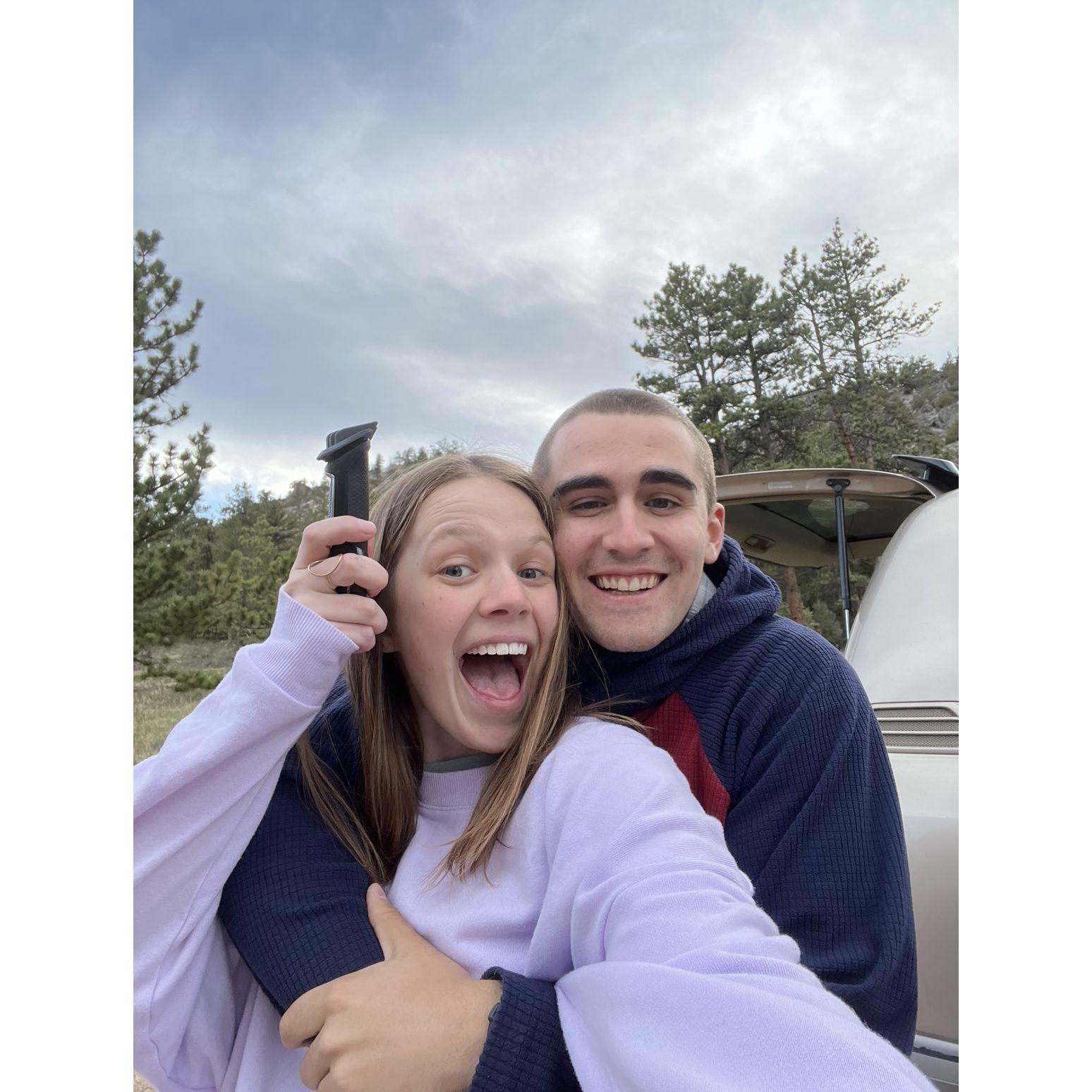 Grant let me shave his head in preparation for Officer Candidate School! May 13, 2022.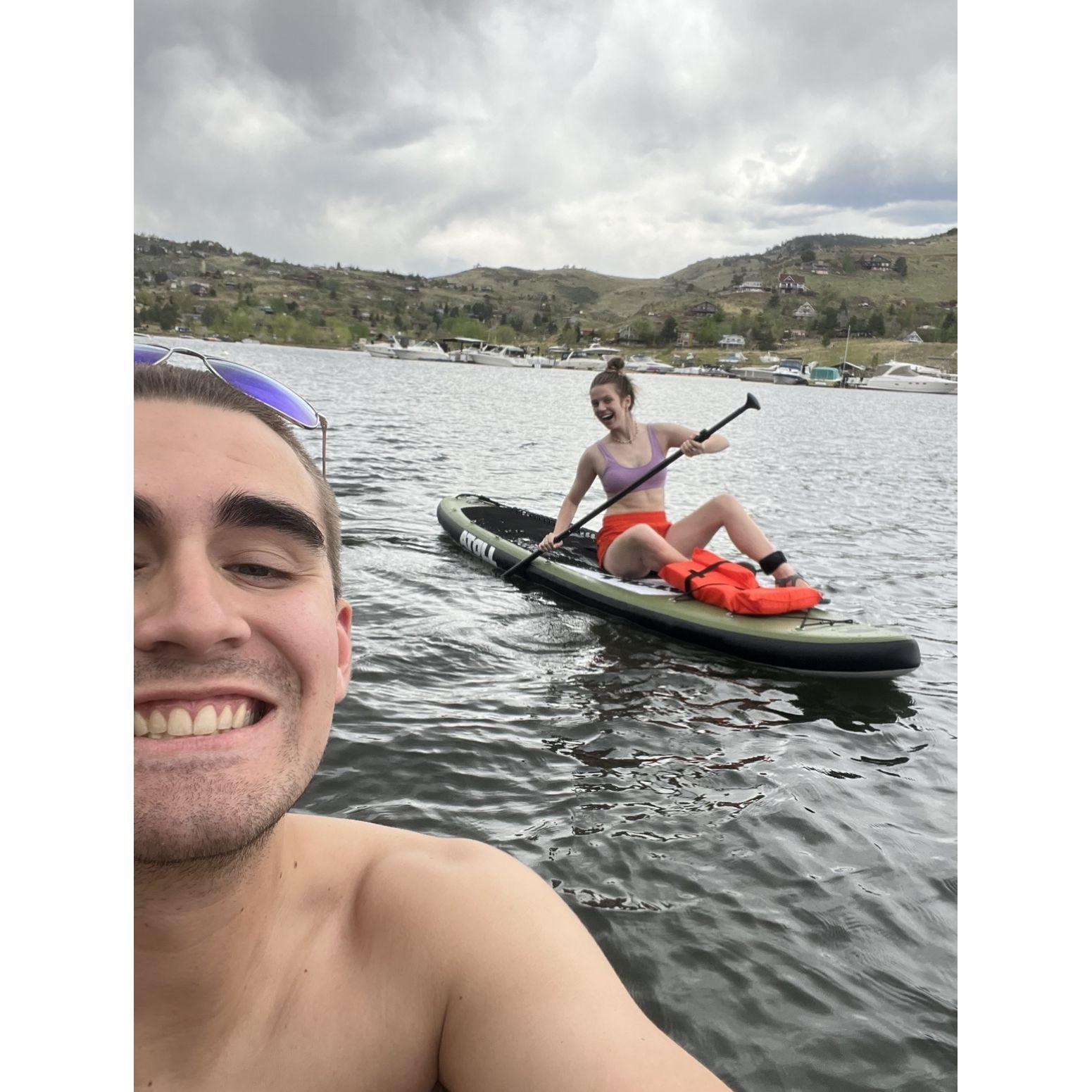 Our final date before we were separated all summer - honestly this was a really hard day for the both of us. We HATED the idea of being apart that long! May 16, 2022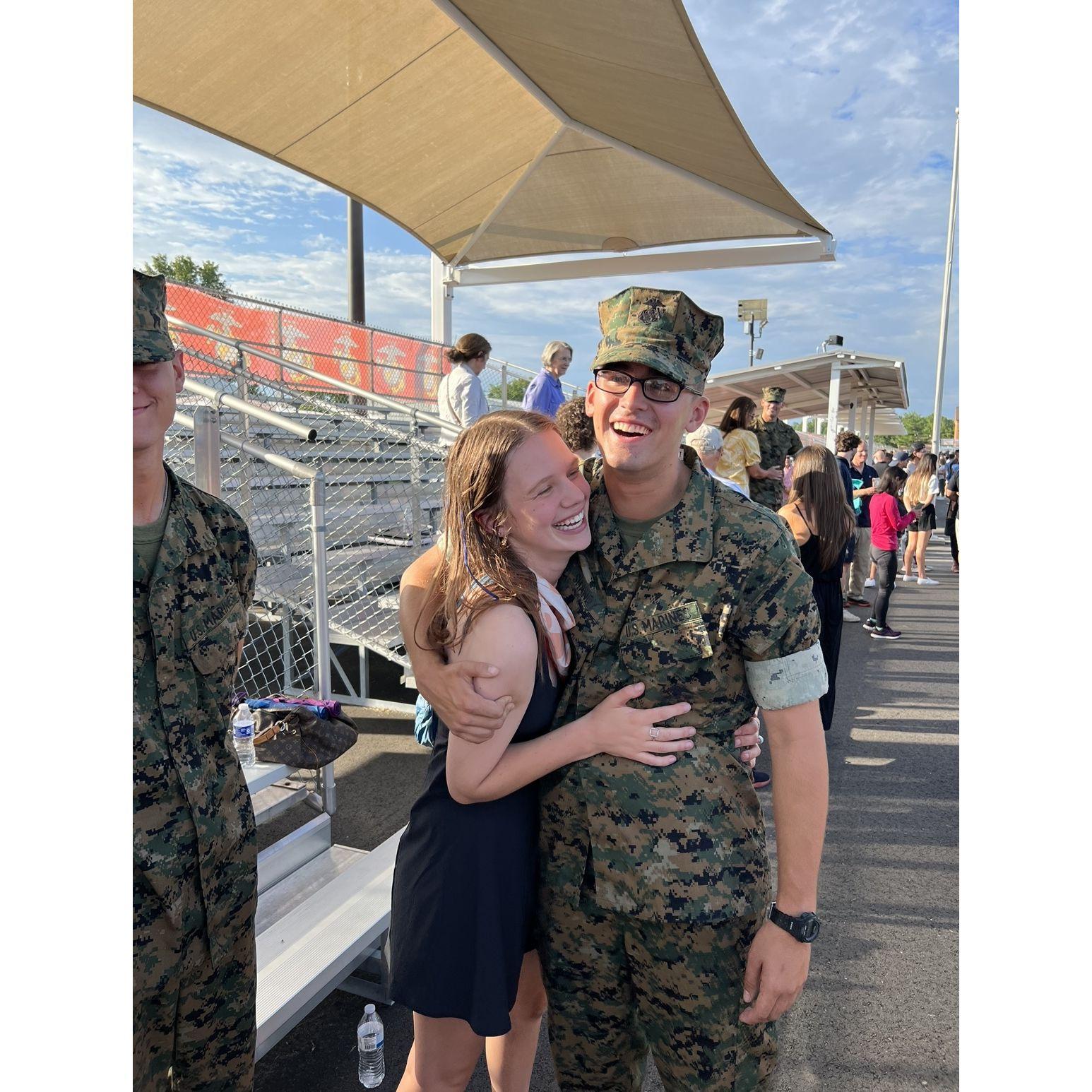 SURPRISE! I went to Grant's graduation from OCS in Quantico and he had no idea I was coming! Seeing him in person was surreal after writing letters for the summer. August 5, 2022.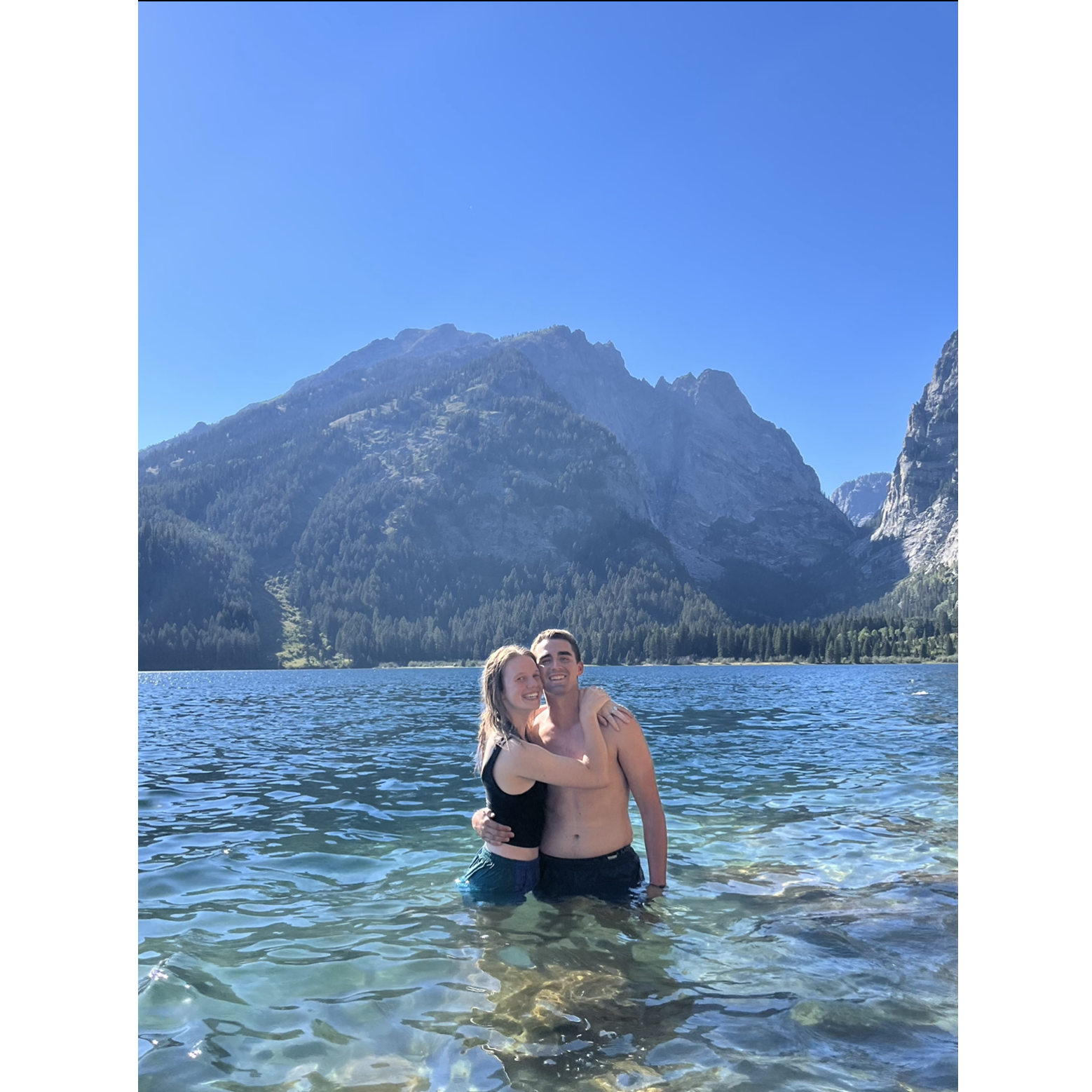 Trip with our friends to Grand Teton National Park! September 4, 2022.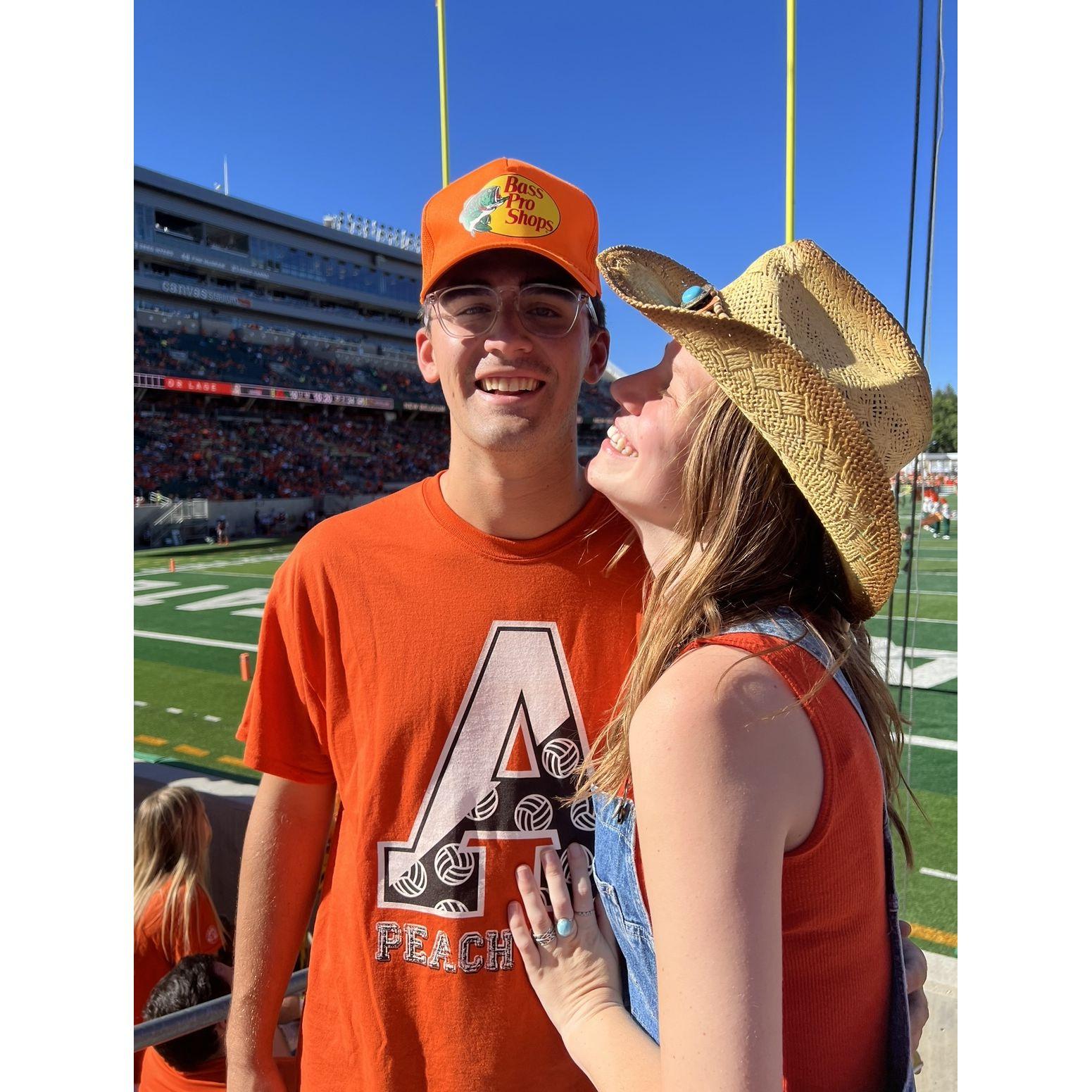 First CSU football game together! September 24, 2022.
First concert together! Caamp at Red Rocks! October 4, 2022.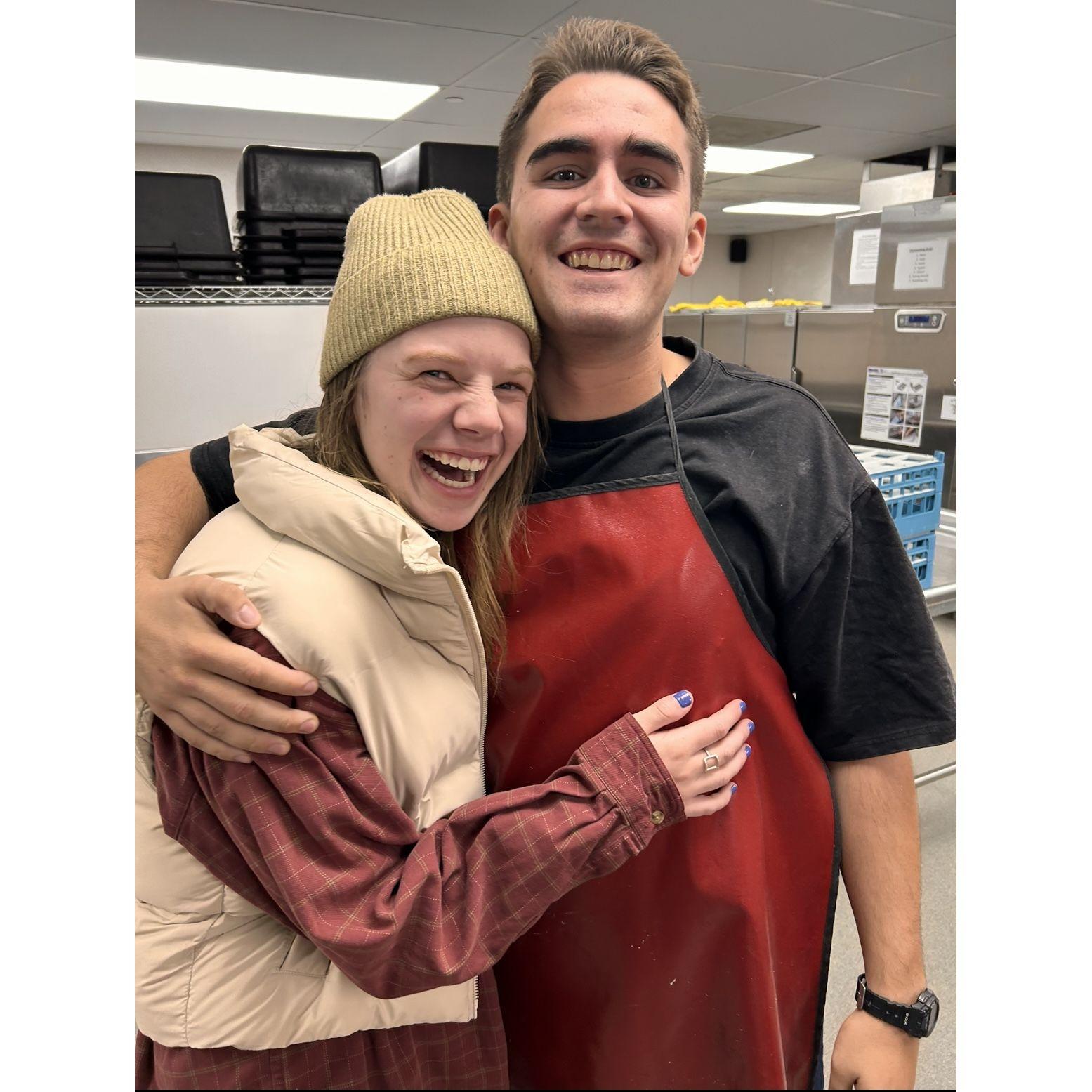 First time at Young Life camp (Crooked Creek Ranch) together! October 29, 2022.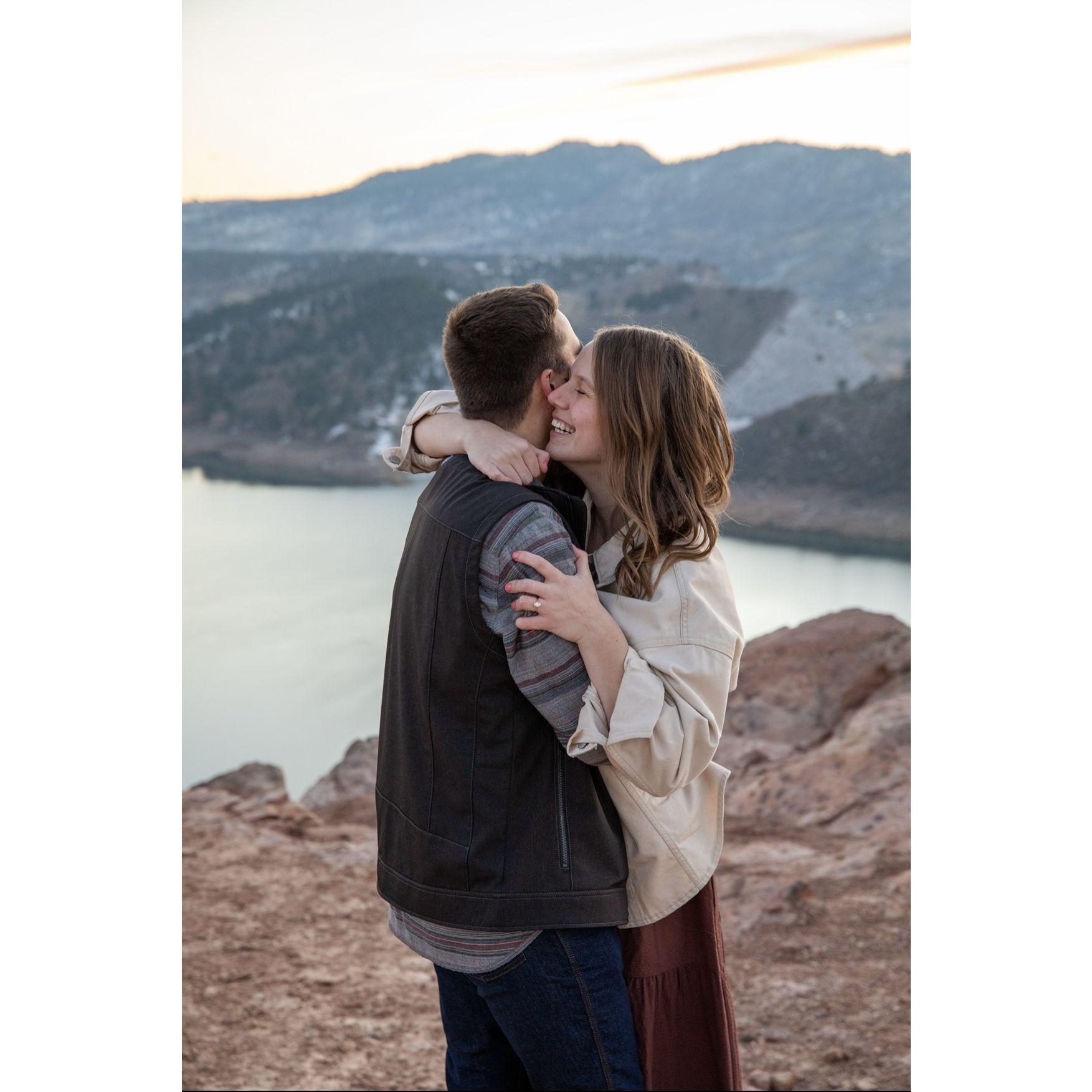 ENGAGED!!! November 4, 2022.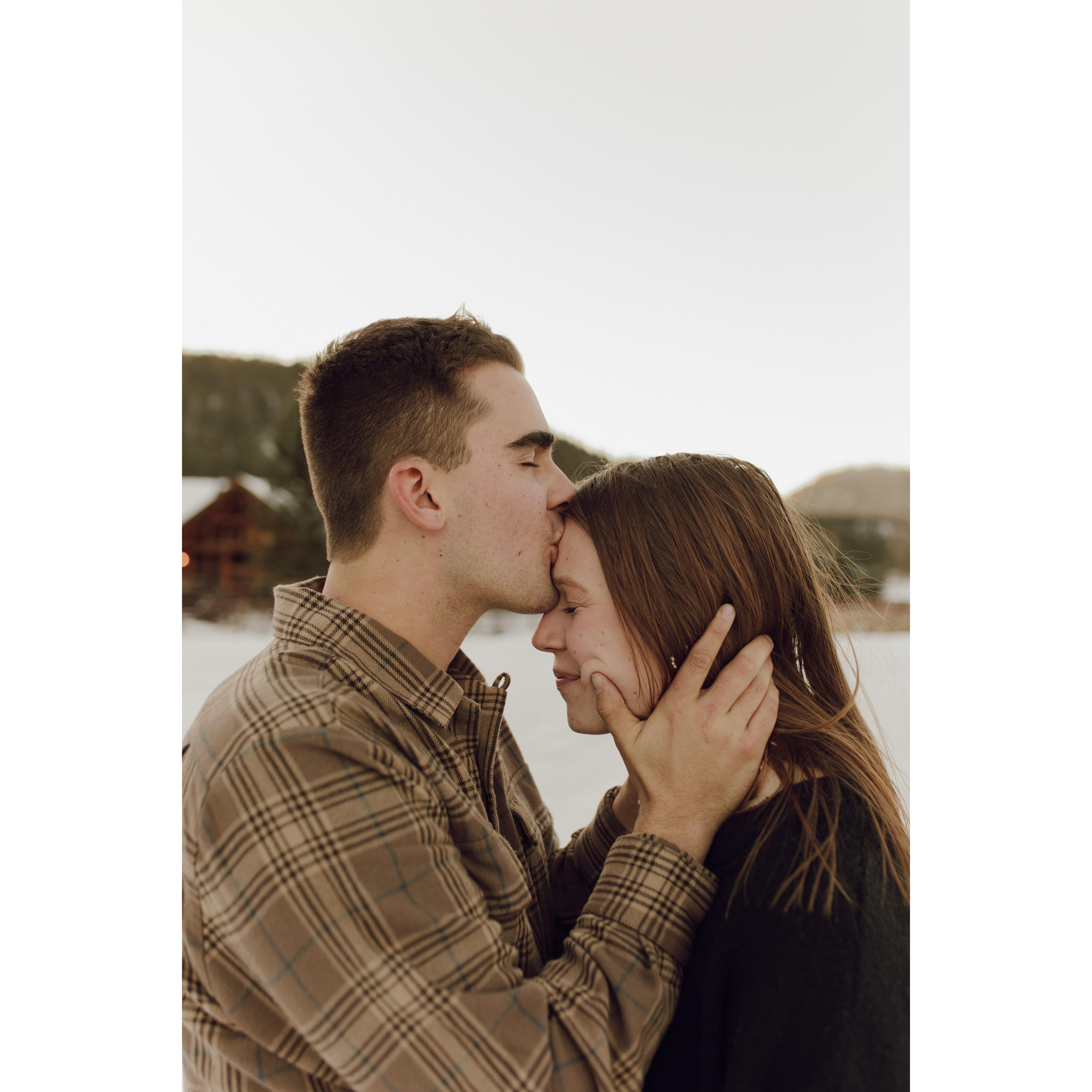 One of our favorite engagement photos :) November 30, 2022. We can't wait to celebrate with you!