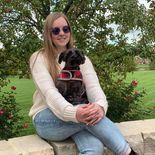 Naomi Nolen
Maid of Honor
She's my sister, what more is there to say? On a serious note, Naomi and I have been through our entire lives together and I'm more than happy to call her my closest friend not just a sibling. From living together in college to late night DoorDashing and even working at the same job, there is no one else I would rather have right beside me on my wedding day. She helped me through a lot of the good and the bad times in my life and still does. I'm not shocked to find more then 9+ messages a day on Instagram from her, and she would expect nothing less from me either.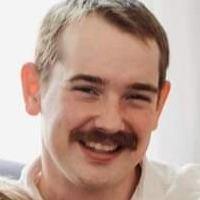 Seth Bowers
Best Man
Yeah... he's cool. Seth's definitely the best brother I have. He's been both a pain in the butt and a source of support and friendship. From our childhood to now, we've been through a lot. As kids, Seth and I would compete, fight, yell, hit, and constantly have to reconcile. Though we still compete (and sometimes get heated), much has changed. Seth is a strong, dependable friend. He's always willing to discuss ideas truthfully, and he'll defend those he loves with passion. A true family man, if you know Seth, you know he's a blessing to have at your side.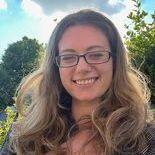 Alexis Miracle
Bridesmaid
Where do I even begin with Alexis? We met my Junior year of college after she moved in with a friend of mine and I knew we would end up being close, I just had no idea how close. Alexis has been a ride or die friend since day one. I feel like I can literally talk to her about anything and she always has a level head and way to see everything. We have had some crazy times in college too which included late night breakdowns and way too much binge watching. Which reminds me to warn everyone: don't watch Barbie movies and play a drinking game with your best friend. It probably won't end well...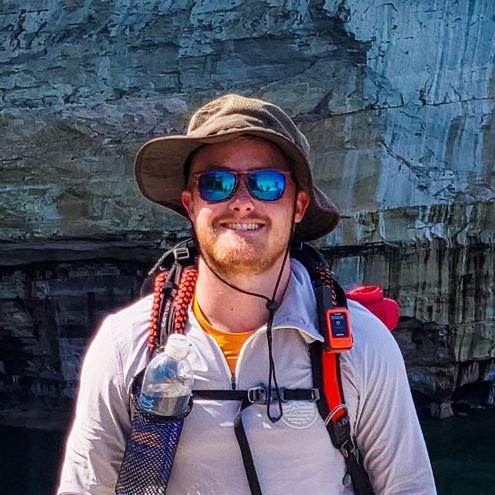 Alexander Gornall
Groomsman
He's that friend that I probably know too much about... eerie. Alex and I became friends back in high school. From cross country running to cross country backpacking (little exaggeration there), Alex and I have done it all together. I can say I thoroughly love shooting rifles and handguns downrange with him as much as I love shooting paint balls at him. Whether its driving like maniacs, tailgating dances, laser tag, or hiking, Alex is always down to have a good time. I'll just have to be careful not to "throw him under the train" again...
Mary Asante
Bridesmaid
Mary! Literally if sunshine were an actual human being it would be Mary. I met her just before moving to Ball State and we have stayed friends since. I seriously do not know how I could have survived college without her around (especially my physics class). Not only is she the sweetest person I know, but wise beyond her years. I always know who I can hug and cuddle when I'm feeling down or need a good laugh. I tried to find something sarcastic to add about her, but I just can't. Mary always has a special place.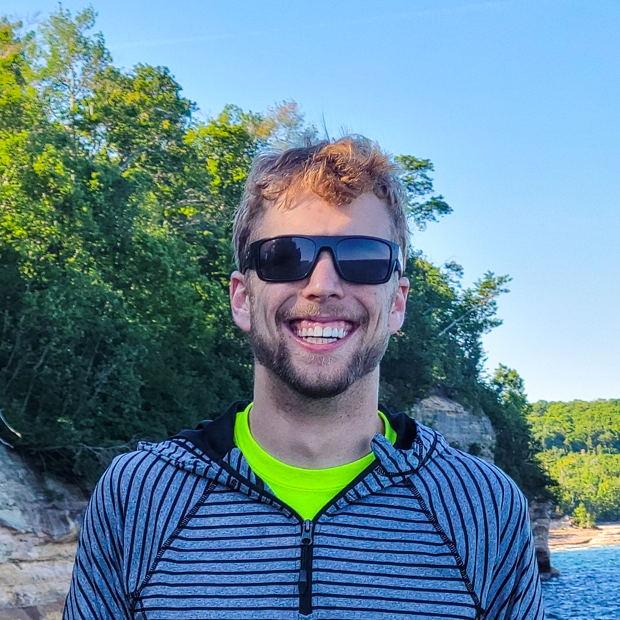 Travis Fisher
Groomsman
Calling my friend "Travis" during this wedding planning process has felt weird to me. For those that don't know, Travis has always been my buddy, Chippy. From the moment I met him in Boy Scouts, Chippy has been one of the bigger personalities in my trust circle. Though we were buddies in scouts, high school, and cross country, Chippy and I renewed our friendship several years ago through playing board games, backpacking, and generally hanging out. Chippy is a fun, charismatic, loyal friend that never shies away from helping a buddy.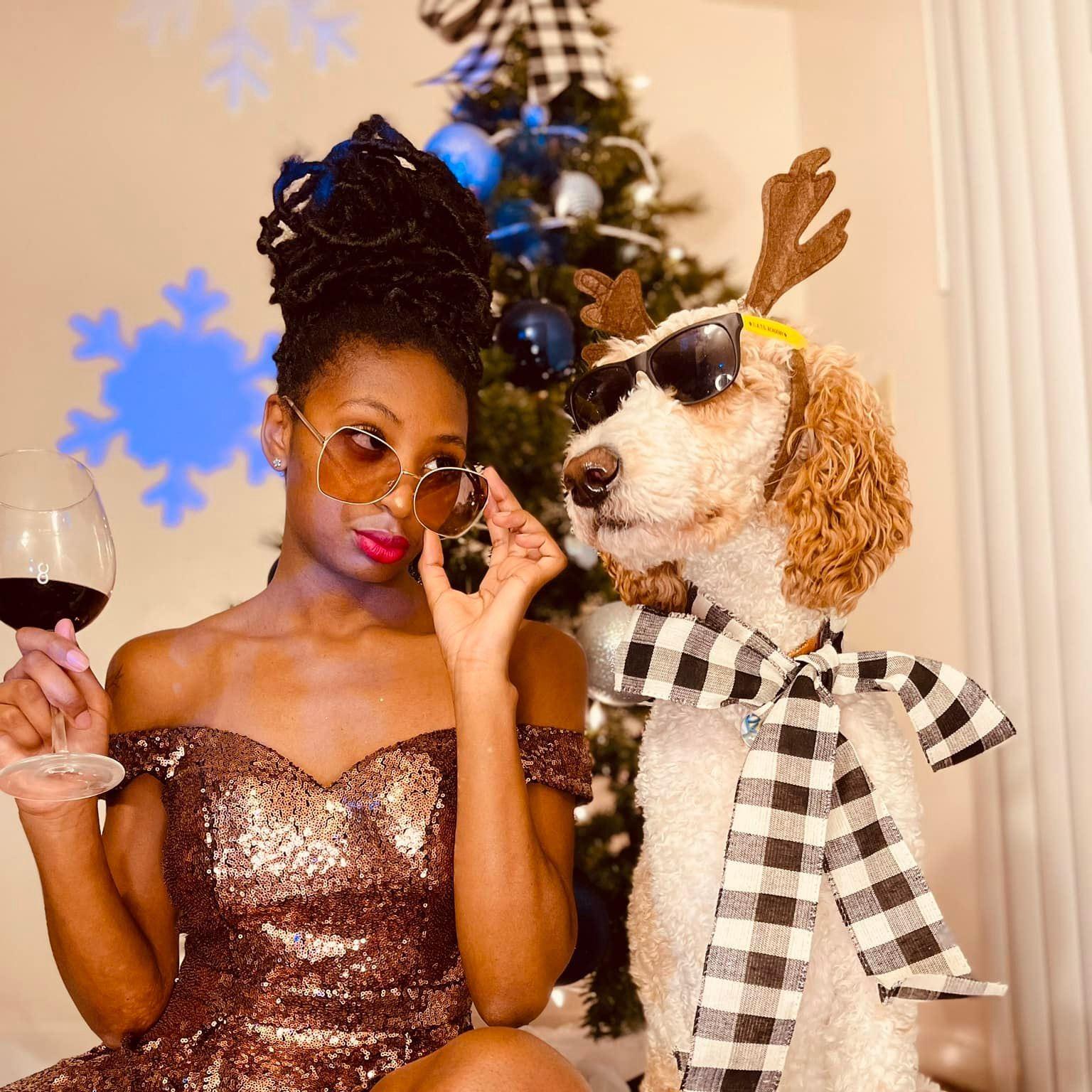 Megan Boeck
Bridesmaid
I met Megan my first year at Ball State and let me tell you: This woman is a QUEEN! I admire so much about her and look up to her in ways she probably doesn't know. Megan helped me through a very dark time in my life and I gained a great friend in the process. She is independent, outspoken, strong, and will tell you exactly how she feels. I love girls night with wine and food, and wandering around random stores to find the right Pacer's hat. She is a true friend and an amazing soul. You have Megan to thank for the amazing desserts on our special day.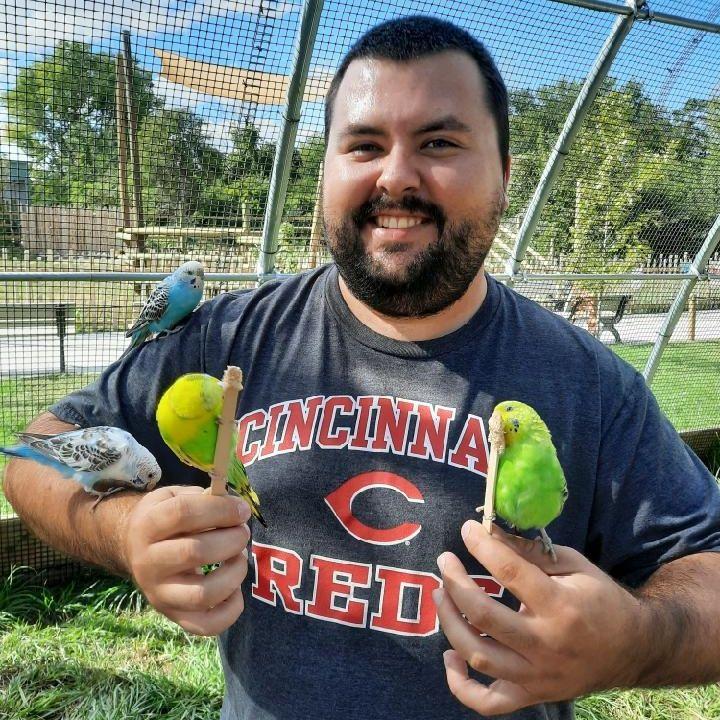 Samuel Watkins
Groomsman
At first, having a friend with the same name as me was odd. But quickly, Sam and I began a solid friendship while attending the University of Toledo. After leaving the university, we both began hanging out while attending Rhodes State College. Sam and I have played an uncountable number of board games, card games, video games, role-playing games, and yard games together. If there's a buddy I like to bounce ideas off of while having a good time, its Sam.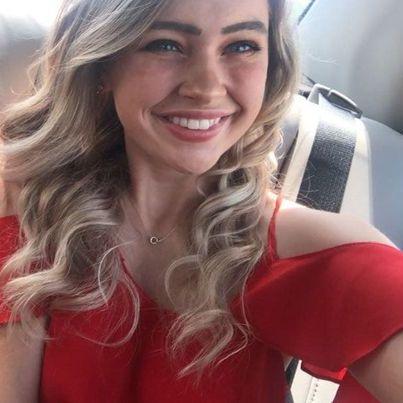 Sonja Bowers
Bridesmaid
I couldn't leave out my new sister! I haven't known Sonja too long, but I could tell when we first met she was going to be someone I definitely could be friends with, not just a sister-in-law. Outdoorsy, sarcastic, and fun. Sonja fits right in and I can't wait to spend more time with her as we all become family. I would have nothing less than her standing up beside me on my wedding day. Now if I could just say her name right...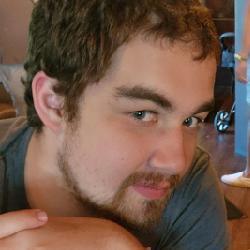 Landon Seitz
Groomsman
He's that friend that probably knows too much about me... eerie. The friend I've been buddies with for the longest, Landon and I have a lot of stories together. He and I have been hanging out since elementary school, became co workers in high school, and later roommates. I respect the man's work ethic, loyalty, humor, and attitude. He'll always give you a blunt but honest answer. I almost feel bad he won't ever have a roommate as awesome as me again.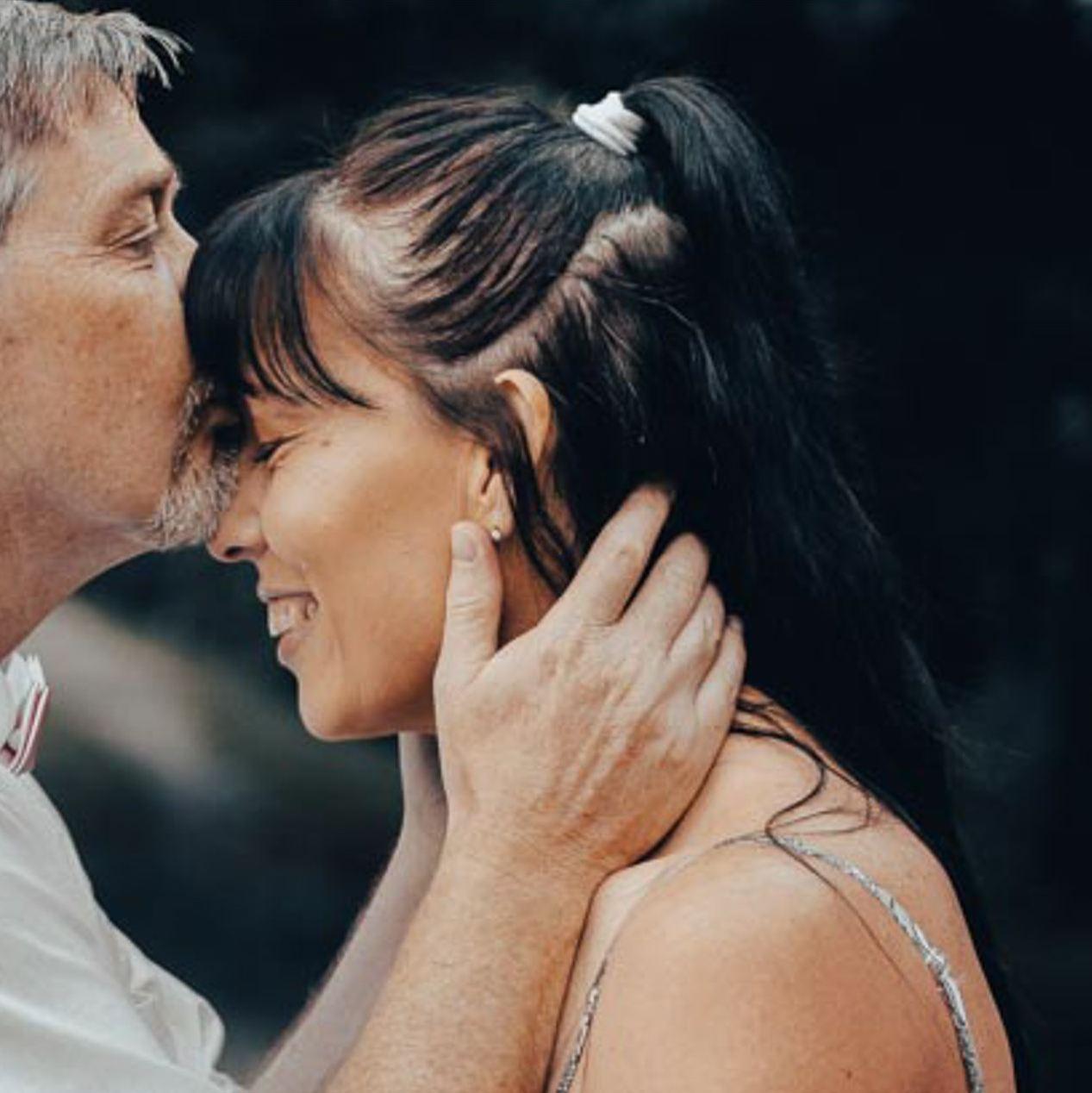 Tammerrie Nolen
Mother of the Bride
If there was a woman I would want to model after, it would be my mother. Seriously, we look like carbon copies of each other. I know I have not always made life easy, but you can't expect a mini me to be less stubborn than you right? I am so proud of my mother and all she has taught me. If I am texting someone on my phone, it's probably my mom and it's probably everyday too.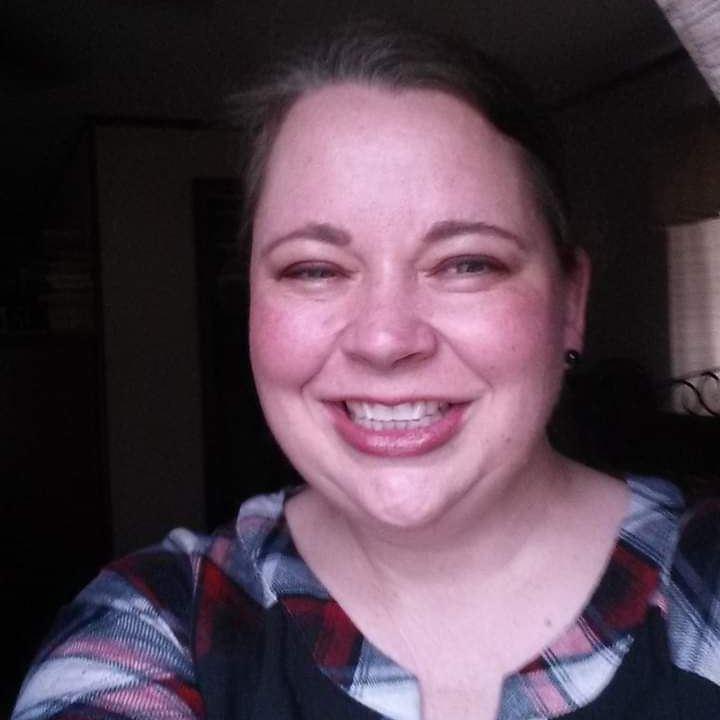 Sarah Bowers
Mother of the Groom
Any young man would be lucky to have a mom as loving as mine. Growing up she'd be the first parent we'd ask for anything- mostly because Dad would redirect us back to her anyways. Mom would sing, read, play, cook, clean, and teach us rotten children every life skill imaginable. I was unfortunate enough to receive her sense of humor, which is to say all moments: good, bad, appropriate, and not, have a kernel of levity. Sarcasm is no stranger to us... consider that your warning.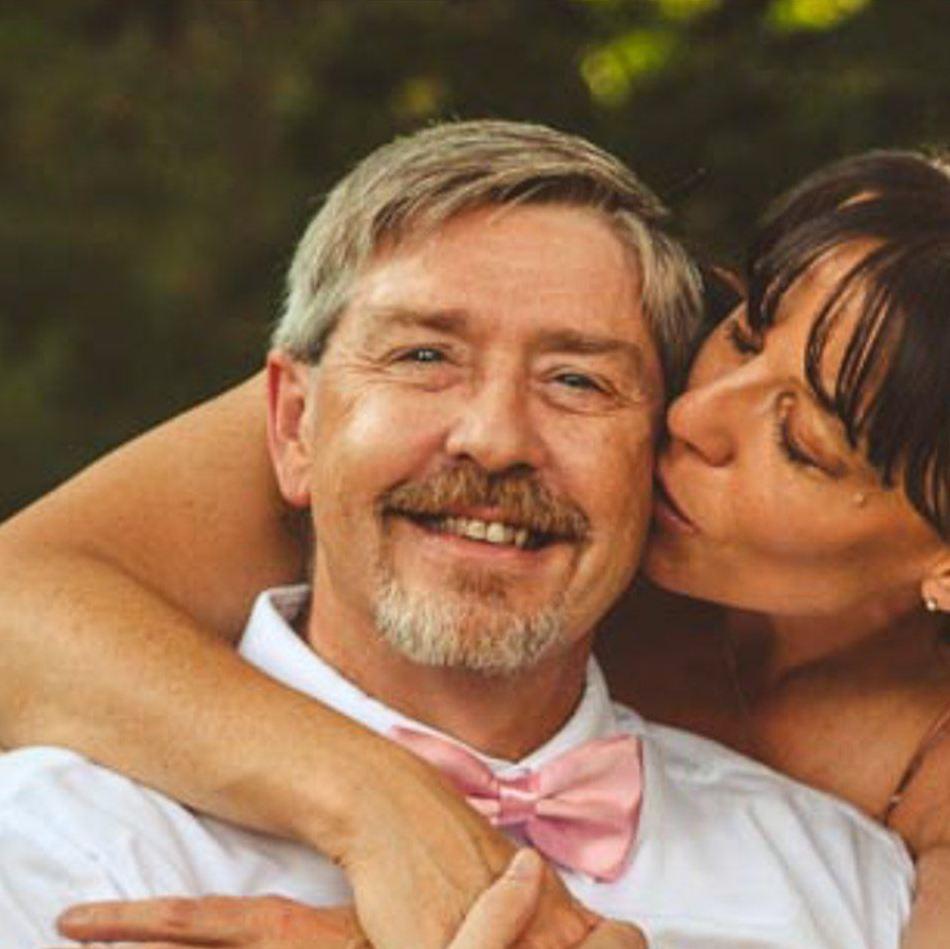 Douglas Nolen
Father of the Bride
My father. There is so much to say about him, but I am most thankful for him showing me what a Godly man should be like. Whenever I think of how a man should treat me, I think about how my father treats my mother. Plus, being the only kid to inherit your blue eyes does kind of rock. I always know I have one person in the family willing to watch football with me, even if he cheers for the wrong team.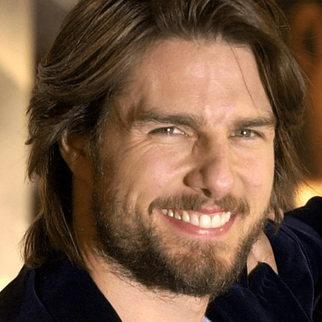 Steven Bowers
Father of the Groom
I think what I appreciate most about my relationship with my dad is how dynamic its been throughout my life. As a young kid he was the best role-model a boy could ask for; though, he quickly became more than a loving authority. Growing older, he became a teacher, a source of debate, a dependable neighbor, and a friend. My dad helped me learn to take responsibility and grow into the man I am today. He is a friend, honorable role-model, loving father, and good man.