Things To Do
We hope that you find the city that we call home an enjoyable vacation destination. There are loads of fun things to get up to in Portland and its surrounding area. We encourage you to check out the Saturday Market on the Willamette River Front, explore the fantastic food scene, "summit" our dormant volcano Mt. Tabor, or take a wine/bud tour in the countryside. Below are a smattering of our favorite places, eateries, drinkeries (?) and entertainment venues.
Portland Art Museum
1219 Southwest Park Avenue, Portland, OR 97205
An Xuyen Bakery
5345 Southeast Foster Road, Portland, OR 97206
This was one of the first Portland treasures we found, and is the finest Vietnamese bakery either of us has ever been to. Lying along the hypotenuse of the FoPo Triangle, it's within a mile of our home base in the Southeast, and offers probably the cheapest, tastiest lunch option in town.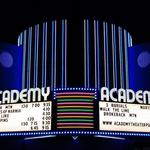 The Academy Theater
7818 Southeast Stark Street, Portland, OR 97215
A "Max favorite," this classic movie house has everything for the traveling cinephile: new releases, re-screened classics, $6 pints of craft beer and a vibe very similar to the La Grange theater in its sticky-floored heyday. Some of our favorite flicks we caught here include Dark Waters, Eyes Wide Shut and Gremlins.
Stammtisch
401 Northeast 28th Avenue, Portland, OR 97232
Here it is foodies: a true culinary gem very much in the fine dining tradition. Come here for incredible Bavarian dining -- and while you're at it, make sure you sample their incredible selection of glassware: beers are served in .2, .3, .4, .5 and 1 Liter vessels of various shapes and sizes. Max encourages you to try them all!
Café Zamora
3602 Southeast Powell Boulevard, Portland, OR 97202
We were sad when Cafe Zamora closed up shop just down the block from our apartment. We were very happy when we realized it had just moved three blocks! Owner Hector is a neighborhood institution who uses his business to empower indigenous farmers from his native Guatemala. The result is a fantastic brew from a friendly man in a beautiful little shop. Get your buzz on here!
Powell's City of Books
1005 West Burnside Street, Portland, OR 97209
Books! Booooooooooks! This place is a massive warehouse for printed material. Come celebrate it if that's your sort of thing. In this classic canvassing location, Max has also spent dozens of hours harassing strangers about politics. Feel free to celebrate (or quietly hate on) that as well.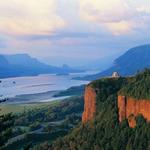 Columbia River Gorge National Scenic Area
OR 97031
The Columbia River Gorge provides 100+ miles of contiguous outdoor adventure opportunities. In the Columbia you can windsurf, kiteboard, kayak or swim. On it's shores are hotsprings, hiking trails, look outs and vineyards. And in the mountains rearing up to either side you'll find wilderness areas to explore on the Pacific Crest Trail and some of the best views to be had while rock climbing. Remember to come back to Portland!