Things To Do
Some of our favorite places and must-sees in the area! If you have some downtime, want some food recommendations, or just want to explore the places we frequent and love, check these out!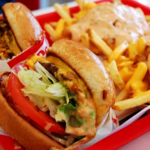 In-N-Out Burger
5145 Redwood Drive
,
Rohnert Park, CA 94928, (800) 786-1000
If you are from out of town, you HAVE to try In-n-Out while you are here! Order a burger "Animal Style" and some "Animal Style" Fries! So delicious! Christen also loves their chocolate milkshakes!! She usually orders a "Double Double, animal style, protein style". Protein style means no bun and they replace it with lettuce! Thomas' go-to is a "double-double with whole grilled onions"! Try it out!
View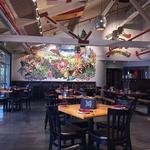 Bear Republic Brewing Co.
5000 Roberts Lake Road
,
Rohnert Park, CA 94928, (707) 585-2722
A favorite place to get brews and food! It's currently undergoing a remodel but should be re-opening this spring!! Just in time for visiting!
View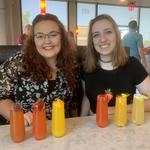 Cafe Mimosa
451 Rohnert Park Expressway
,
Rohnert Park, CA 94928, (707) 595-3764
Best brunch spot! Get yourself 3 mimosas and breakfast and it's the start of a good day!! This is a photo of Christen & Tori from a few years ago~
View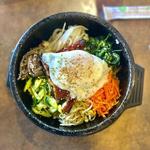 Honey Cuisine
1712 East Cotati Avenue
,
Rohnert Park, CA 94928, (707) 795-9700
Delicious Japanese & Korean restaurants close to us! The Bulgogi and Bibimbap is delicious! And the owners are so nice!
View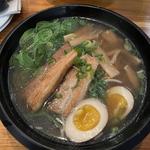 Miso Good Ramen
507 4th Street
,
Santa Rosa, CA 95401, (707) 545-7545
Our absolute favorite local ramen place! Located in Santa Rosa!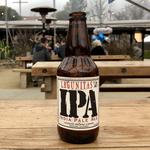 Lagunitas Brewing Company
1280 North McDowell Boulevard
,
Petaluma, CA 94954, (707) 284-1020
Petaluma is a great little town close to us! And the Lagunitas Brewing Co is such a nice place to wind down and get a favorite IPA!
View
The Barlow
6770 McKinley Street
,
Sebastopol, CA 95472, (707) 824-5600
The Barlow is a market district in downtown Sebastopol! Great food, people, and sites to see! They have wine tasting, all sorts of bars, and great food! Lots of fun walking around! Some of our favorite spots here include Fern Bar, HopMonk, Screamin' Mimi's, and Seismic Brewing Co!
View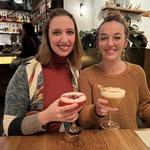 Fern Bar
6780 Depot Street
,
Sebastopol, CA 95472, (707) 861-9603
Located in The Barlow! Fern Bar has some of the best drinks in town! Whenever someone comes to visit this is our go-to place! The menu is seasonal but always delicious! And the atmosphere is amazing!! Lots of greenery and cozy, eclectic decor!
View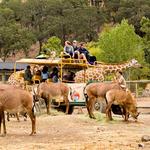 Safari West
3115 Porter Creek Road
,
Santa Rosa, CA 95404
Safari West is a huge, privately owned animal sanctuary!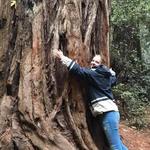 Armstrong Redwoods State Natural Reserve
17000 Armstrong Woods Road
,
Guerneville, CA 95446, (707) 869-2015
The Armstrong Redwoods are so beautiful! The photo shown here is of Cadence hugging one of the redwoods! The trees are so tall and beautiful, it's wonderful to be around them! There is a trail to walk and it's a great spot for a picnic and to be one with nature!
View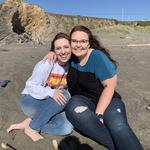 Bodega Bay
Bodega Bay, CA 94923
Drive around Bodega Bay! Christen was excited the first time she visited here because she could finally say she went "Coast to Coast"! Pictured here is Christen and her friend Tori she brought there as well! Famous for the shooting here of Alfred Hitchcock's movie "The Birds"! You can even drive by the church! We would also recommend stopping by Patrick's of Bodega Bay for some delicious Saltwater Taffy!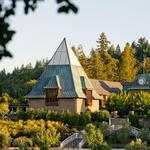 Francis Ford Coppola Winery
300 Via Archimedes
,
Geyserville, CA 95441, (707) 857-1471
Wine tasting!
View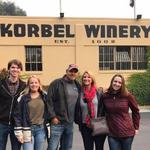 Korbel Winery
13250 River Road
,
Guerneville, CA 95446, (707) 824-7000
Great place for wine tasting! We took Christen's mom here when they came to visit! Casen and Cadence couldn't drink yet, maybe next time!
View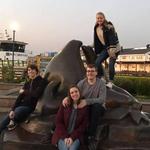 PIER 39
The Embarcadero
,
San Francisco, CA 94133, (415) 705-5500
If you find yourself in San Francisco during your stay, check out Pier 39! It's a small market with lots of good eats and plenty of California Souveineres! They have docks where you can watch Sea Lions sunbathe! Make sure to check out the Golden Gate Bridge as well! See pictured Thomas, Christen, Casen, and Cadence posing on a giant Sea Lion statue!
View
Graton Resort and Casino
288 Golf Course Drive West
,
Rohnert Park, CA 94928, (707) 588-7100
Graton Casino is just down the road and is a fun place to stop by for gambling or just to get some good food! We love the Daily Grill inside there! Christen's favorite thing is the Chicken Pot Pie!
View