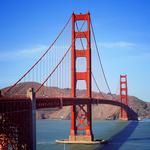 Golden Gate Bridge
San Francisco, CA 94129
We know this is cliché, but it's a must see. A great walk or bike ride for the rare day that it is sunny out.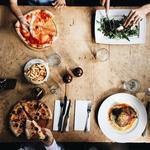 Pizzeria Picco
316 Magnolia Avenue, Larkspur, CA 94939, (415) 945-8900
About 30 minutes outside of the city, this is such yummy pizza (and frozen yogurt) it is worth the trip. Great if you are staying in San Francisco for longer, and very easy to make a pit-stop on your way to or from Napa.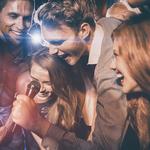 Silver Cloud Restaurant & Karaoke Bar
1994 Lombard Street, San Francisco, CA 94123, (415) 922-1977
Back to where it all began. Single friends, maybe you'll find love here, too!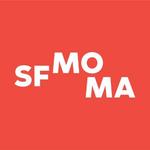 San Francisco Museum of Modern Art
151 3rd Street, San Francisco, CA 94103, (415) 357-4000
One of the best collections of modern artwork on the West Coast. A must see!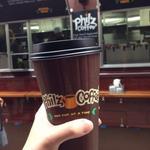 Philz Coffee Truck
3950 Scott Street, San Francisco, CA 94123, (415) 357-4000
The best coffee in town, from the Philz Coffee Truck. Go on a jog around Crissy Field and then end with some coffee.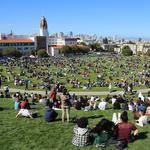 Mission Dolores Park
Dolores Park, San Francisco, CA 94114
When it is nice out, we love to hang out in the park, and even grab some of the best ice cream in SF at Bi-Rite Creamery.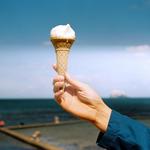 Bi-Rite Creamery
3692 18th Street, San Francisco, CA 94110, (415) 626-5600
Best ice cream in SF, hands down.