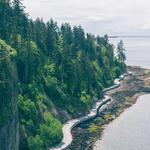 Stanley Park
Vancouver, BC V6G 1Z4, Canada
This must-see park is a whopping 1,000 acres and contains beaches, an aquarium, playgrounds, a pool and splash park, botanical gardens, a golf course, 17 tennis courts, and much more. With all the park offers, you could easily spend a day within its perimeter. Try biking the exterior Seawall or venture inside to get lost amongst ferns and centuries-old cedars on 40 miles of trails. Keep an eye out for beavers, raccoons, great blue herons, bald eagles, coyotes, and sometimes even whales. In the fall, ride the Ghost Train for a spooky Halloween experience.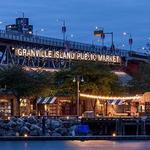 Granville Island
Vancouver, BC, Canada
Overhauled in the 70s, Granville Island is a former waterfront industrial site (technically a peninsula rather than an island) home to a public market, food shops, restaurants, artist studios and galleries, shopping and inviting green space. Take a cute little Aquabus to spend an afternoon on the island. The vast public market features everything from confections to cheeses to bread to meats. Pick up a few items and picnic next to False Creek, or indulge in the market's food court, filled with delicious local eats and treats.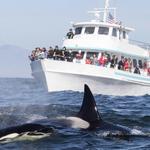 Vancouver Whale Watch
12240 Second Avenue, Richmond, BC V7E 3L8, Canada
British Columbia has a wealth of marine life, including orcas, humpbacks, seals, dolphins, and more. A conservation-minded whale watch tour like Vancouver Whale Watch offers an up-close look at the stunning creatures and an educational experience. Learn about whale biology and migration, marine conservation, and more as you witness the beauty of Vancouver's waters.
Grouse Mountain
BC V7R, Canada
Known as the Peak of Vancouver, locals and tourists flock to Grouse Mountain for outdoor activities, whatever the season. From hiking and zip-lining in the summer to ice skating and snowshoeing in the winter—plus lumberjack shows and grizzly bear visits in between—Grouse Mountain is a year-round destination. Up for a challenge? Try the Grouse Grind, a 1.8-mile trail featuring 2,830 stairs that takes you 2,800 feet up the mountain. Or just take the gondola up for amazing views of the city and the ocean.
Capilano Suspension Bridge Park
3735 Capilano Road, North Vancouver, BC V7R 4J1, Canada
Capilano Suspension Bridge is 230 feet high and 450 feet across the Capilano River through the temperate rainforest on Vancouver's North Shore. Test your mettle as you walk the bridge, and you'll be rewarded with spectacular rainforest views. The park also features a cliff walk, nature tours, a treetop adventure, and a Living Forest exhibit.
Vancouver Aquarium
845 Avison Way, Vancouver, BC V6G 3E2, Canada
A Stanley Park highlight, Vancouver Aquarium focuses on sustainability and conservation. The staff rescues marine animals and aims to educate the public in everything they do. The Vancouver Aquarium originated the Ocean Wise sustainable seafood and ocean protection initiative. Giggle at the antics of the otters and penguins, zen out watching the jellyfish and gain a greater appreciation of the importance of protecting the world's oceans.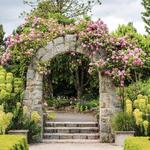 VanDusen Botanical Garden
5251 Oak Street, Vancouver, BC V6M 4H1, Canada
VanDusen Botanical Garden is a 55-acre oasis in the heart of Vancouver with over 7,500 plant species and varieties from around the world! Spot and photograph local wildlife, find your way through an Elizabethan hedge maze, unwind in a serene setting, dine on the patios of the Garden Café or Shaughnessy Restaurant, and browse the garden-themed gift shop. VanDusen has something for everyone to enjoy!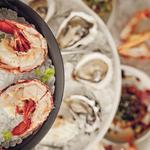 Boulevard Kitchen & Oyster Bar
845 Burrard Street, Vancouver, BC V6Z 2K6, Canada
There are hotel restaurants and there are restaurants in hotels, and Boulevard is definitely the latter. Pedigreed chef Alex Chen and team's inventive take on West Coast seafood brings diners into some excitingly experimental territory, but never strays far from harmony and balance. It's a bright, beautiful room to enjoy crowd-pleasing seafood towers or steak frites, while the service, cocktails, and wine list are all on point. There's also a great daily happy hour from 3 to 5 p.m. with cocktails on tap, oysters, and crispy chicken wings with fish sauce caramel and sambal chili.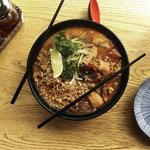 Fat Mao Noodles Downtown
983 Helmcken Street, Vancouver, BC V6Z 2S5, Canada
Part of legendary local chef Angus An's innovative empire of superb eateries (including Thai standard Maenam), this casual pan-Asian spot takes inspiration from chef An's travels and childhood. There are five different kinds of noodles (including gluten-free and vegan options), sourced from Tak Fung on nearby Victoria Drive, to mix and match with soups, broths, and curries, plus bright, aromatic salads and small plates. The $5 roti with curry sauce is the best deal in the city, especially if you lick your plate when you're through.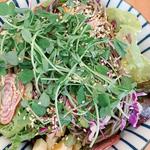 Harvest Community Foods
243 Union Street, Vancouver, BC V6A 2Z7, Canada
Acclaimed chef Andrea Carlson (Burdock & Co.) and Gabriella Meyer's community-based eatery/grocery in Chinatown is one of the best spots in the city to slurp down noodles, including the sake chicken ramen, a bowl that will banish any hangover. You can also pick up pantry essentials, such as frozen packs of Carlson's superb pork and burdock dumplings, heirloom apple and vanilla bean sauce that makes an ideal ice cream topping, and picnic-ready local cheeses, dips, spreads, and vegan puddings.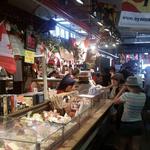 Granville Island Public Market
1689 Johnston Street, Vancouver, BC V6H 3R9, Canada
Sure the aisles are packed with wide-eyed Instagrammers at this popular tourist destination, but there are some jewels to be found here to assemble a superb picnic for watching the boats and paddle boarders on False Creek. Take your pick from delights such as pickled headcheese, succulent mortadella, and punchy salami at the Oyama Sausage Co, then head to Terra Bread to pick up some focaccia or baguettes before stocking up on local Salt Spring Island cheeses at Benton Brothers and fresh doughnuts at Lee's.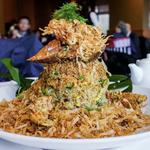 Dynasty Seafood Restaurant
108-777 West Broadway, Vancouver, BC V5Z 4J7, Canada
Dynasty boasts twinkling chandeliers, views over the city from its first-floor perch on West Broadway, and, thanks to chef Sam Leung, some of the city's best modern Chinese food. Open daily from 10 a.m. for dim sum, its standouts are the buttery barbecue pork cha siu bao with baked lemon, and the silky, wafer-thin dumplings stuffed with fresh shrimp, scallops, and black truffles. Dinner features a "24-hours notice" menu, with Cantonese delights such as mushroom-braised duck. Service skews more efficient than hospitable, but the food easily makes up for it.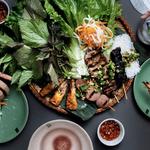 Anh and Chi
3388 Main Street, Vancouver, BC V5V 3M7, Canada
OUR FAVORITE VIETNAMESE RESTAURANT! For years, if you wanted to eat at this stylish, locals' Vietnamese spot on Main, you'd have to queue. In a pandemic pivot, Anh and Chi began accepting reservations, bookable with a $10 charity donation that has now raised more than $126,000 for local causes (which should give you an idea just how popular they are). Everything on the menu is bursting with fresh flavors and perfectly balanced in terms of spice and heat. Portions are wildly generous, so order everything for the table. Must-orders include custardy bánh khot prawn cakes wrapped in crispy rice and the fun, finger-licking DIY platter of khay bánh hỏi lụi nướng. It's worth considering takeout, which gives you access to the very good wine list at 50 percent off.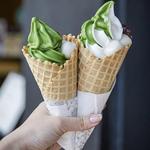 Nana's Green Tea
2135 West 41st Avenue, Vancouver, BC V6M 1Z6, Canada
Matcha lovers unite! Nana's Green Tea takes everything matcha and turns it into a culinary masterpiece. The Japanese-inspired matcha cafe is a quaint little piece of tranquility that caters to your taste buds. Nestled in Kerrisdale, Vancouver, Nana's Green Tea is perfect to meet with friends, or to give the kids their first taste of matcha or hoji cha. The staff is friendly, patient, and more than willing to walk you through any questions or queries you might have about the ingredients.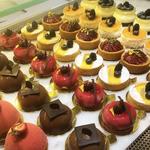 Thomas Haas
2539 West Broadway, Vancouver, BC V6K 2E9, Canada
For artistically crafted chocolates and pastries, come to Thomas Haas. The desserts here are beautiful and Instagram-worthy! But, they don't only look pretty on a plate. Decadent and delicious, they satisfy every note of your sweet-tooth craving. The cafe features both inside and outside dining on the patio, and the highlight is the beehive ceiling structure with spots of illuminated light.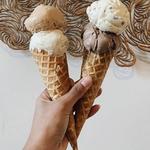 Earnest Ice Cream | Fraser St
3992 Fraser Street, Vancouver, BC V5V 4E4, Canada
Summer or winter, there's nothing better than an ice-cold scrumptiously sweet scoop of ice cream. Earnest Ice Cream is not only the best ice cream in Vancouver, they are the most environmentally conscious. Instead of plastic tubs for a quick takeaway home, Earnest stores them in glass jars to motivate zero waste. They do ask that you return the jars once you're done, or just get more ice cream in the jars you already have!
Cultivate Tea
2280 Main Street, Vancouver, BC V5T 0B4, Canada
This tea bar is only from Thursdays to Sundays, but it's well worth paying them a visit when they are. Cultivate specializes in rare and wild teas and has an impressive selection. You can sit inside and enjoy its varieties of handmade ceramics, book a private tea tasting, and buy teas for home, too.