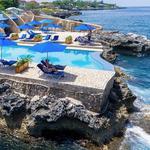 Rockhouse Hotel & Spa
West End Road, Negril, Jamaica
We are so thrilled to host our guests and want you to take full advantage of the beautiful grounds. From the cliffs and pool, to the spa and morning yoga; Rockhouse has so much so much to offer. In the 70's, Bob Marley, The Rolling Stones and Bob Dylan hung out on the cliffs of Rockhouse. Today, it is the epicenter for Jamaican creatives, innovators and taste-makers, looking to unwind. Rockhouse has found the perfect formula for the balance between relaxation and play. The bar is always open, reggae is on the speakers. All that's missing is you.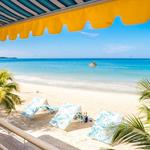 Skylark Hotel
Norman Manley Blvd, Negril, Jamaica
Skylark, the sister hotel to Rockhouse, is great for a beach day or a meal at one of our favorites, Miss Lily's! Rockhouse provides complimentary daily shuttles that ferry you to and from Skylark where your beach tent, lounges and seaside service await.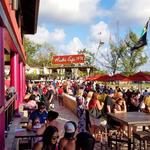 Rick's Cafe
West End Road, Negril, Jamaica
Rick's Cafe was the first public bar and restaurant of its type on the West End Cliffs, offering an alternative to Negril's majestic seven mile beach. From the beginning, Rick's Cafe boasted an unrivaled view of the sunset from its naturally formed cliffs. Over the years, visitors and locals alike have designated Rick's Cafe as Negril's premier gathering spot and our sunsets have become a Jamaican tradition.