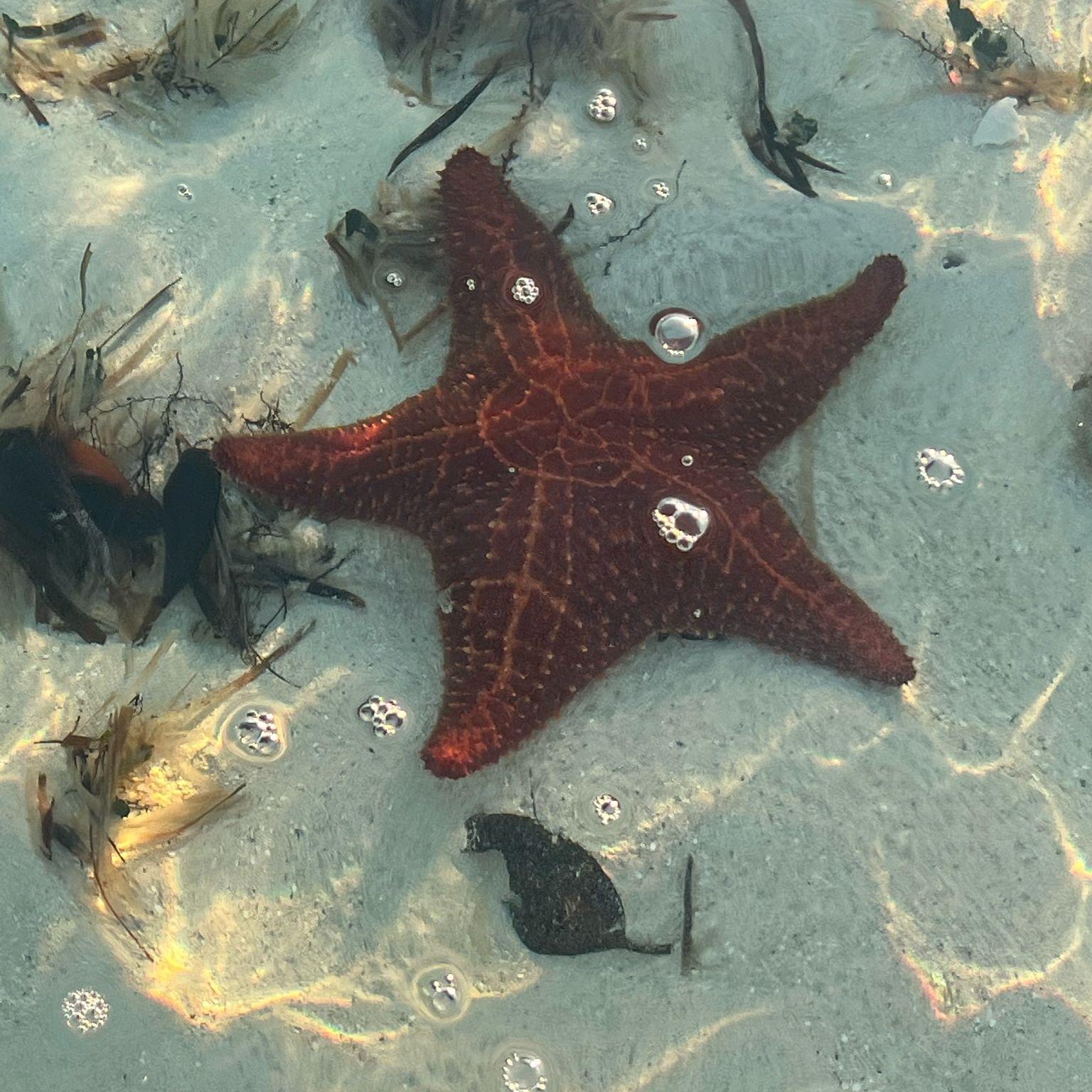 Grab a Snorkel
SCHOONER BAY
The best beach for snorkeling around Schooner Bay is Booty Beach. You can find a sailboat mast from a sunken ship, lobsters, starfish, conch and all types of fish. We recommend you get in around the crack and maybe snorkel to the island on the side of the left cheek.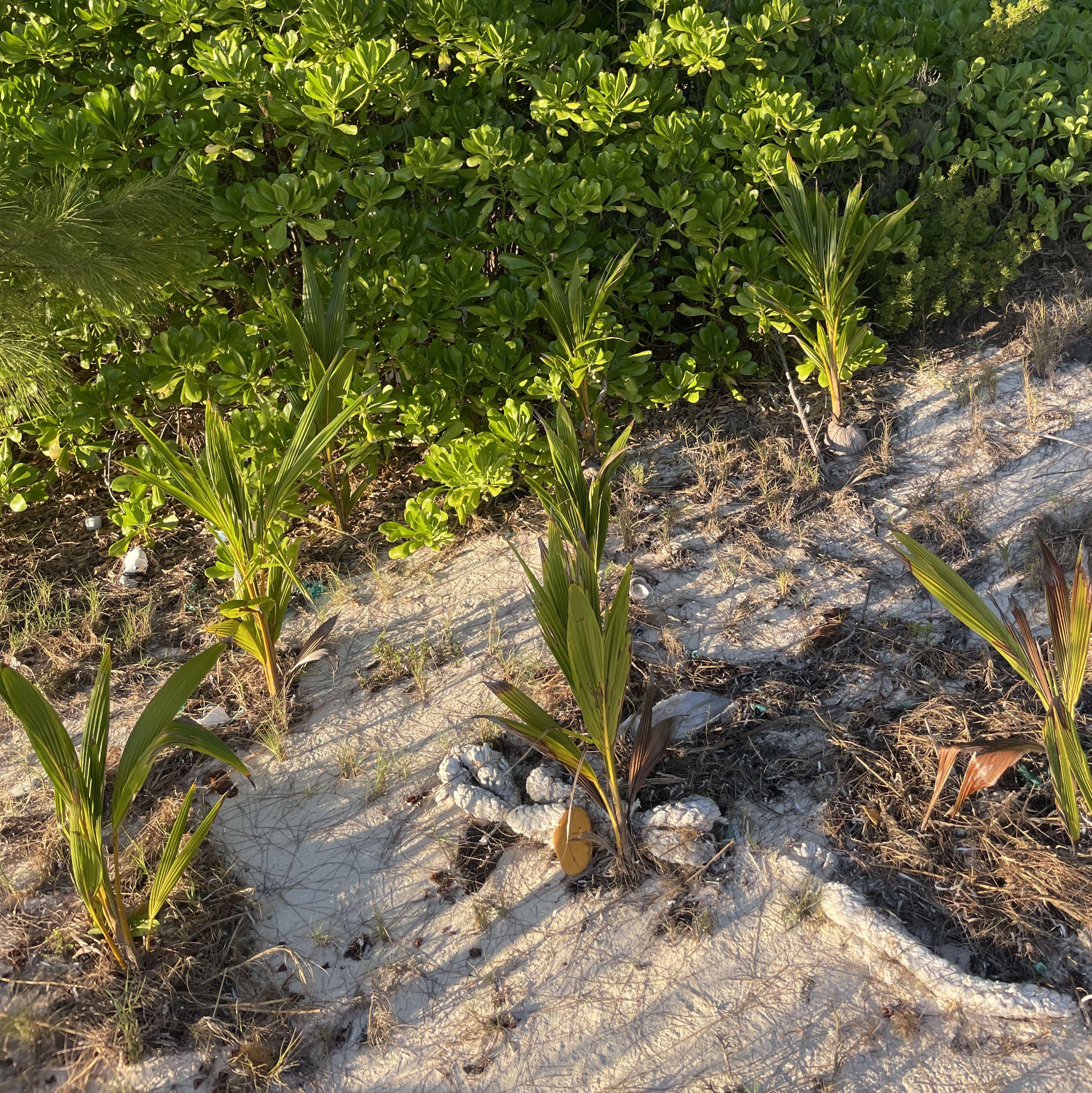 Visit Legends Beach
SCHOONER BAY
Just past the entrance to Long Beach, farther down the cheek you'll find a short path to a small spot we call Legends Beach. Here we have planted memorial letters made from coconuts for legends who have passed recently. Feel free to plant a coconut or letter if there's a legend in your life that you'd like to memorialize in this way.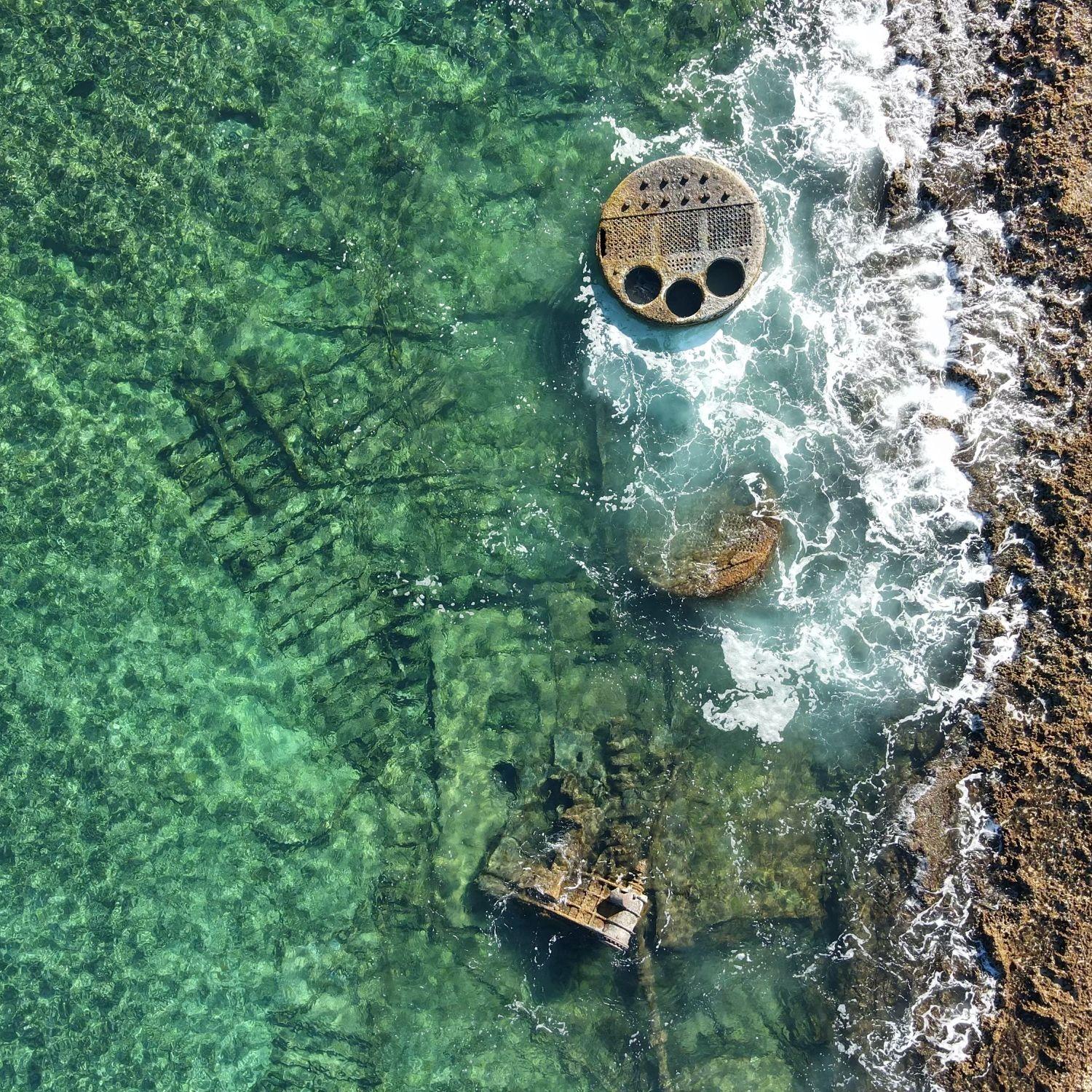 Iron Shore
SCHOONER BAY
The iron shore gets its namesake from the crash of the SS Hesleyside. A British steam-powered cargo ship built in 1900 in Sunderland, England for the Charlton Steamship Co., the 2600 ton vessel was more than 300 foot long. In 1908 she was sailing from the Azores to Key West when a hurricane struck. There is also a blow hole to see and if the sea is a rollin, she is a blowin'. You can take the trail one way or another and it loops to a path on the harbor. You will need walking shoes and stay on the path. The structural integrity of the of the area around the blow hole is in question.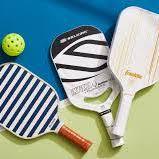 Pickle Ball, Y'all
SCHOONER BAY
Pickleball is the fastest growing sport in the world and it's pretty fun. Grab a friend, meet a friend and have a pickle party. It is a pickle wedding after all.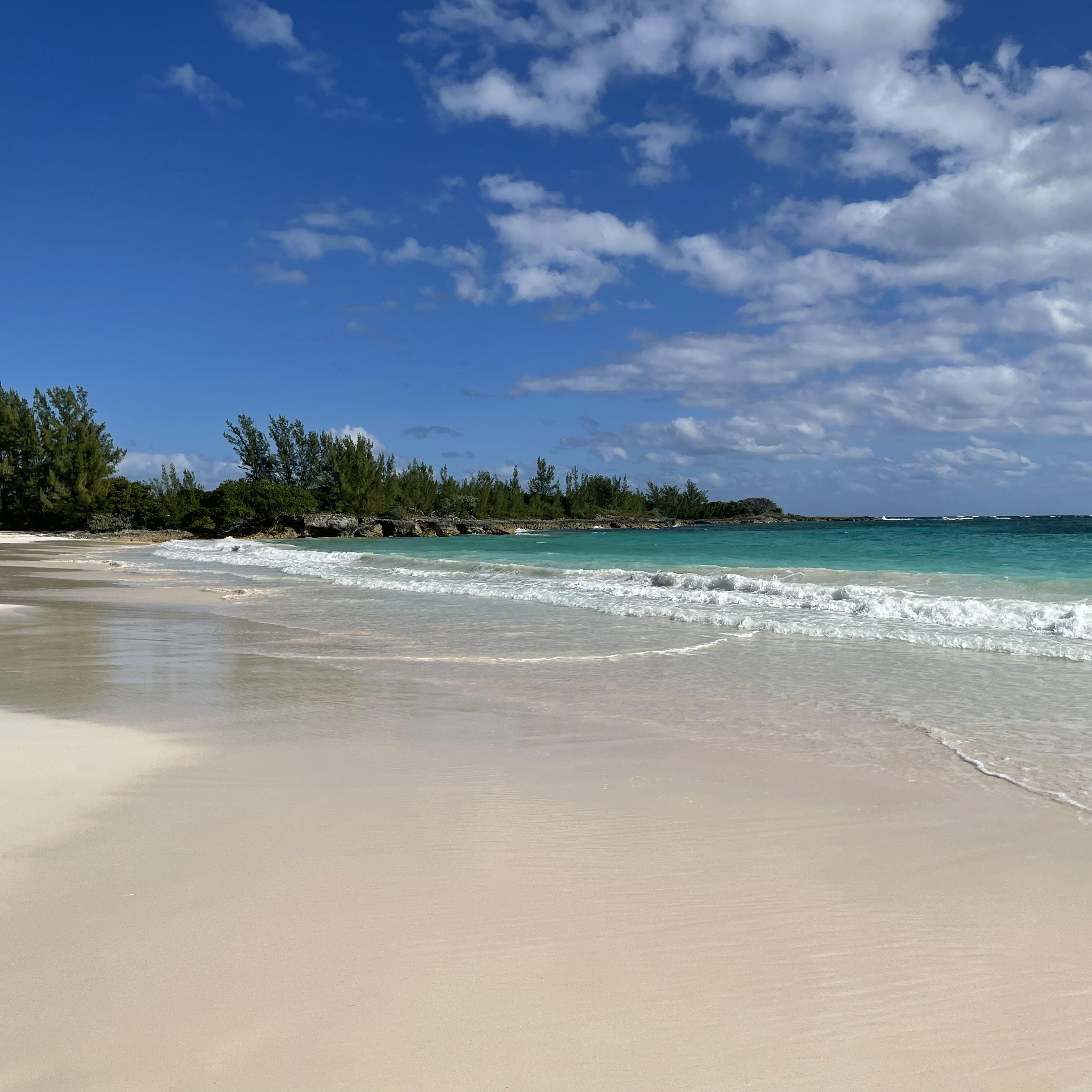 Walk to Long Beach
SCHOONER BAY
Towards the end of Booty Beach you'll find a coconut tree which marks a path to Long Beach. Long Beach is a spectacular secluded beach with firm sand great to walk on and sandy shallows that are great for swimming. This can also be a good snorkel spot. Be sure to pack shoes for the path as there are (tons!) of sticker burrs. This beach is truly untouched.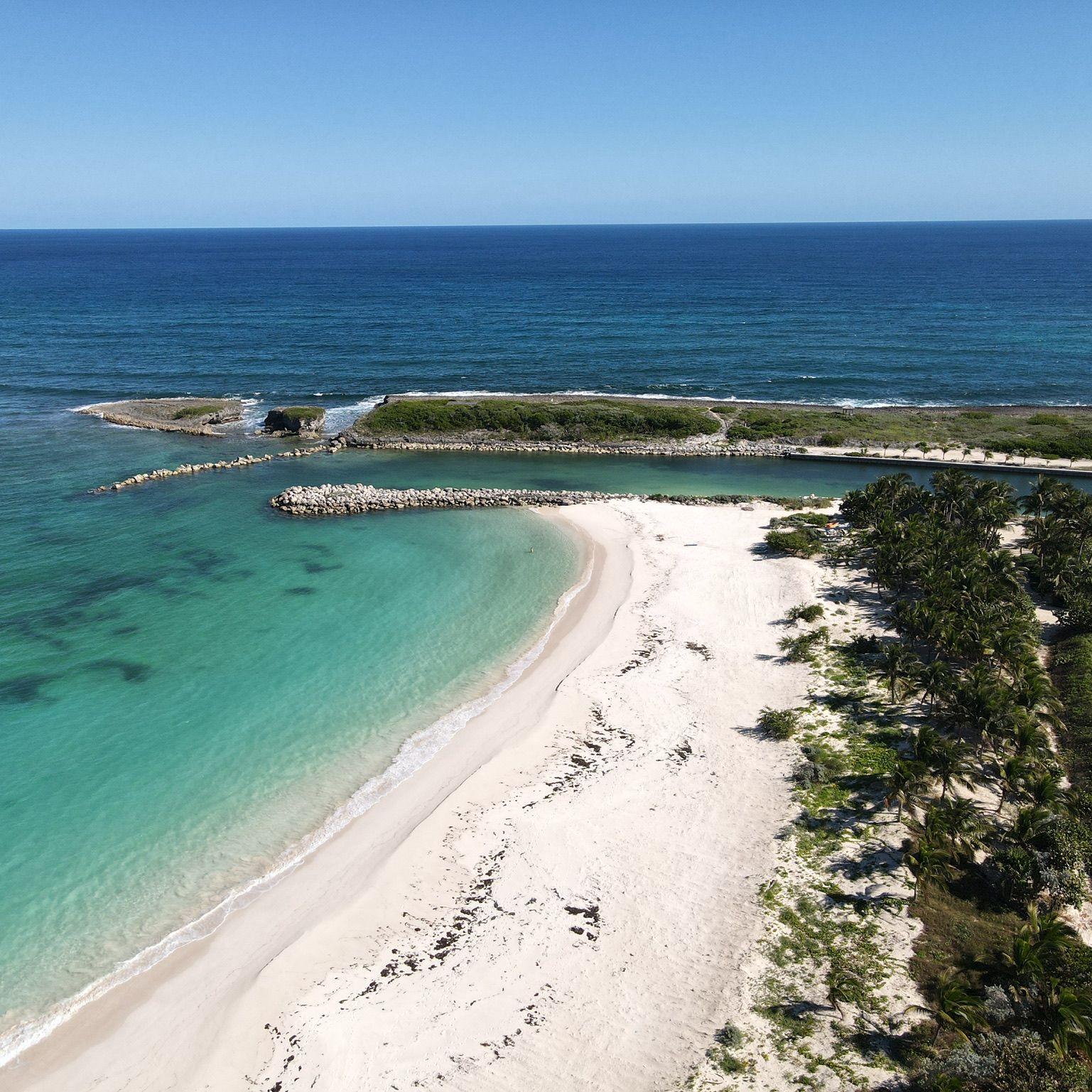 Cabana Beach
SCHOONER BAY
This is the beach at the entrance to the harbor and closest to the island homes. We will have a couple of events here. It's decent for snorkeling. You can often spot rays, turtles and other water animals. Fishing the pier can also prove fruitful. There are community kayaks and paddle boards here on the beach. Feel free to grab one and get out on the water.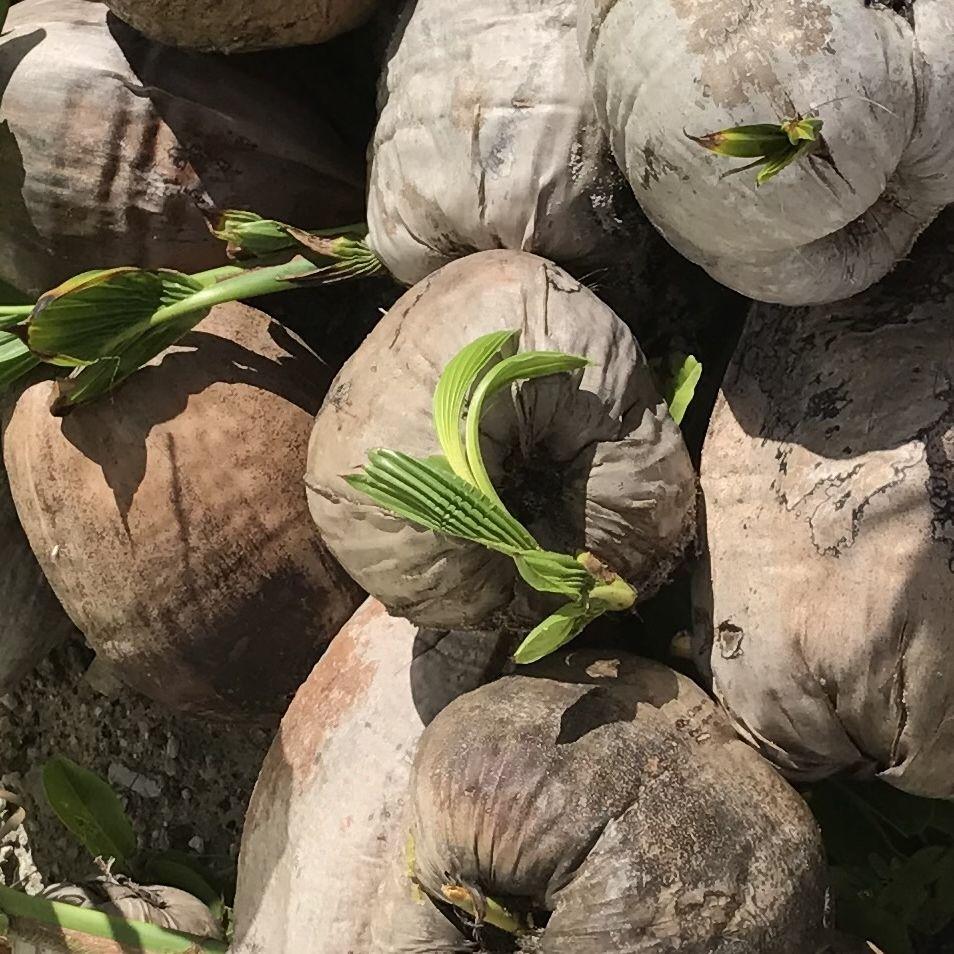 Spread Some Seed
SCHOONER BAY
Plant a coconut tree- the best time to plant a tree is yesterday, the second best time is today. We've planted hundreds, maybe millions of coconut trees around the area. Some might say it's an obsession. Look under a coconut for a spouter and find a place you think it should be relocated to and give it a new home with room to spread, take a photo and come back to see a beautiful tree flourishing. It's amazing how a small act can take root and bear fruit.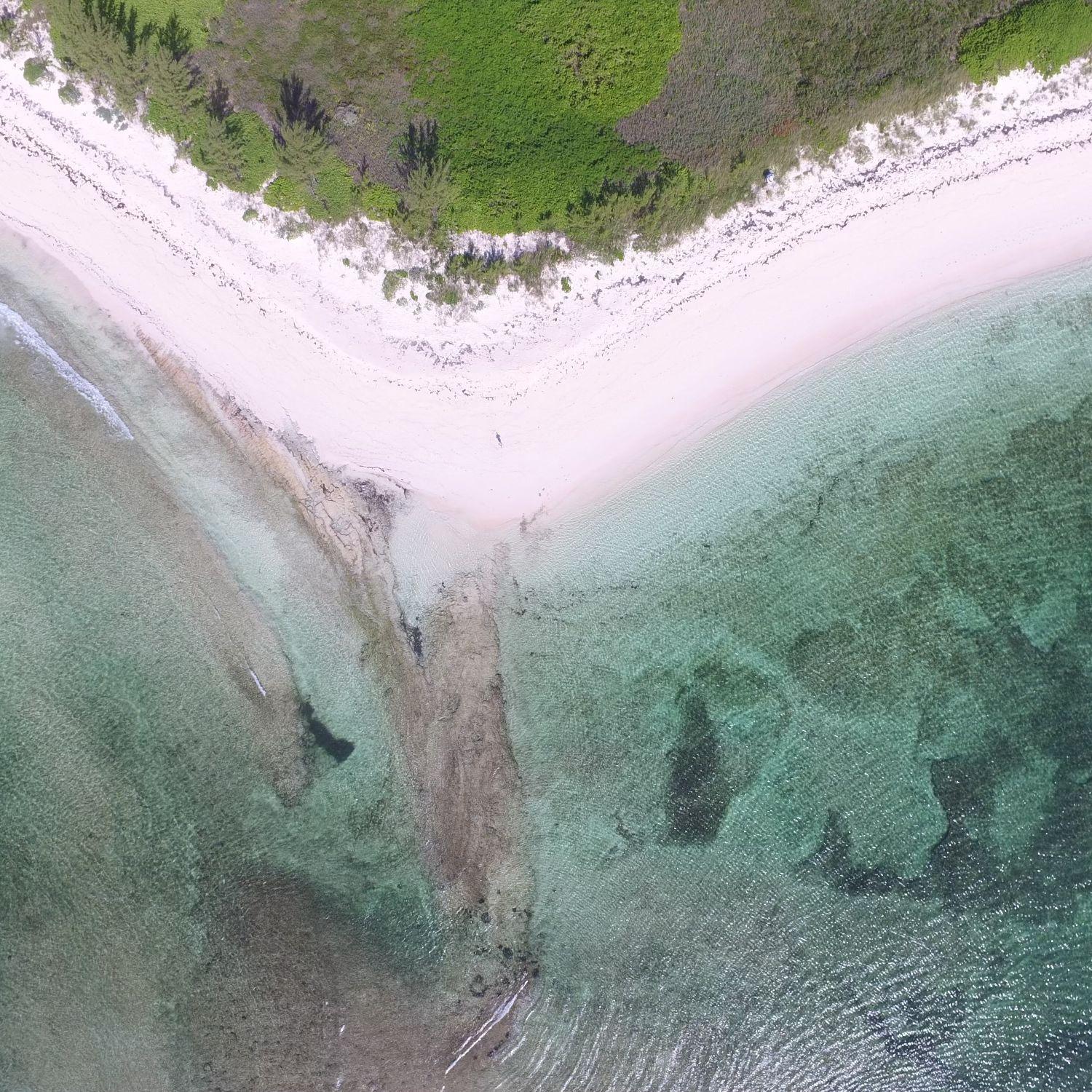 Little Bridge Island
SCHOONER BAY
The locals call this Booty Beach but it also goes by Little Bridge Beach because at low tide you can walk from the butt crack to the island in about knee deep water. You should see some fish and wildlife on your way. The island holds good treasures and a few coconuts… go figure how those got there. The current is strong and you will need water shoes.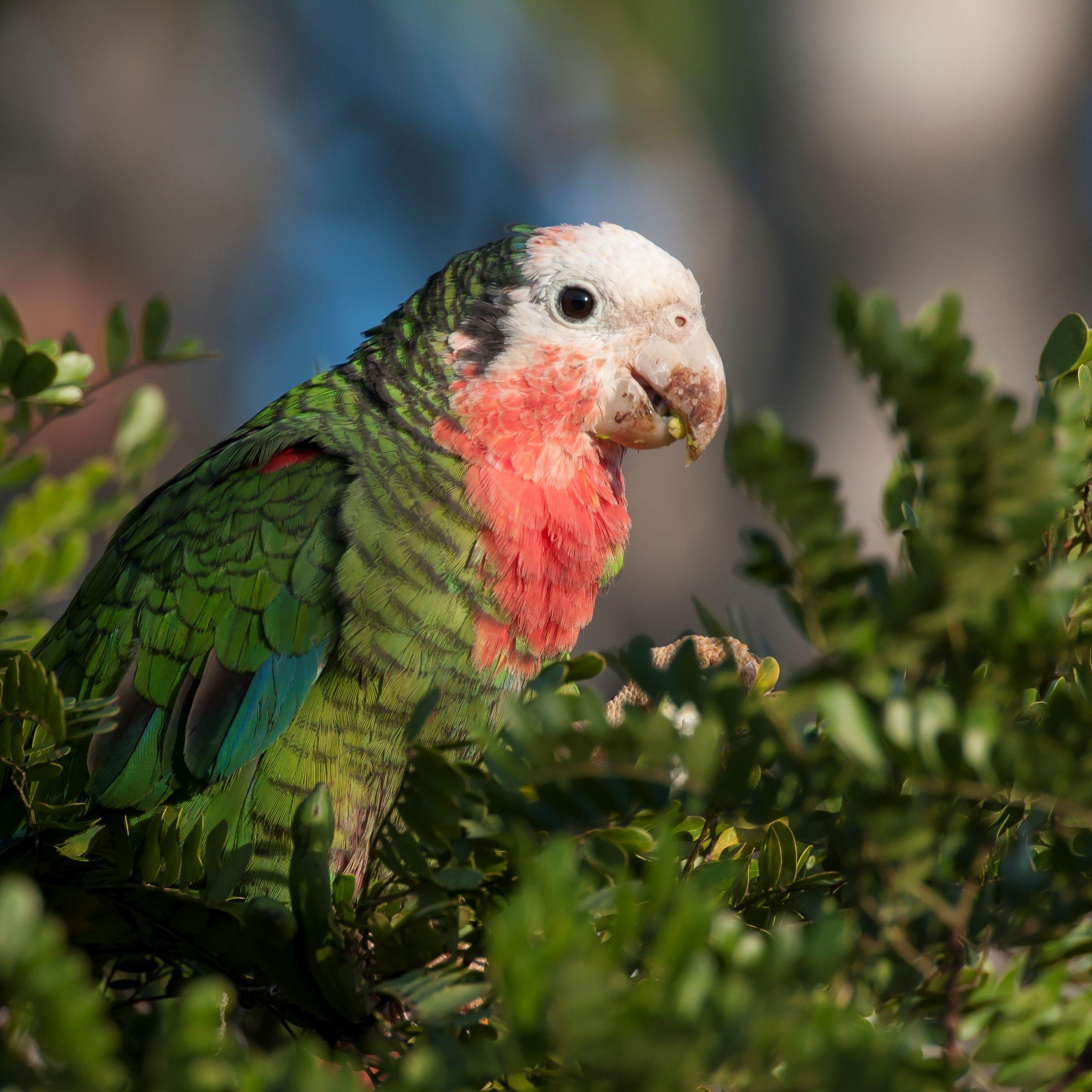 World Class Bird Watching
SCHOONER BAY
If you are a bird watcher or have been thinking about picking it up, you're in luck. The variety and abundance of birds in Schooner Bay is really extraordinary. You can find parrots (typically up towards the guard shack), hummingbirds, frigates, peckers, and numerous other exotic birds. You'll see a number of lifetime birds and if you aren't into birding you might not even realize it.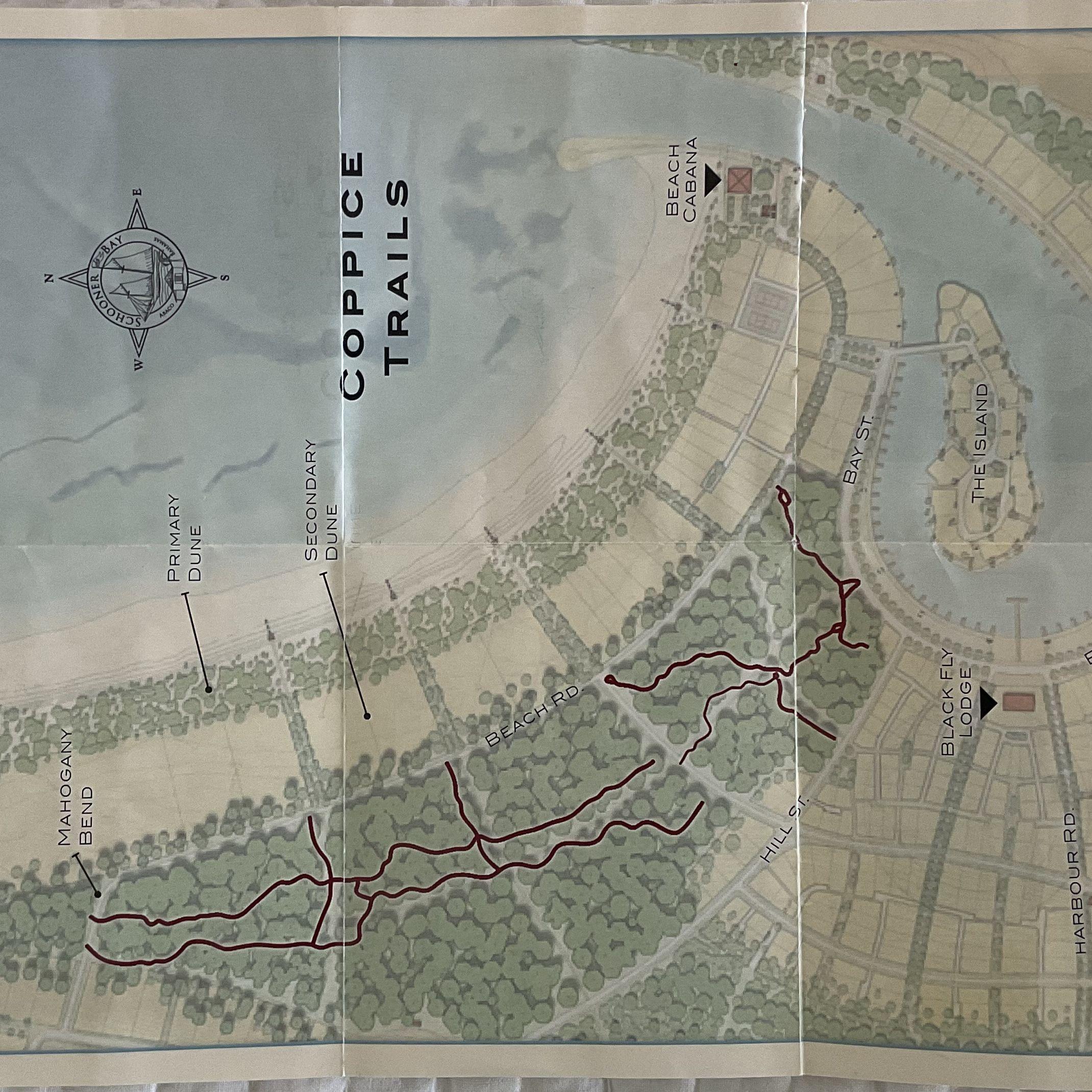 Walk the Trails
SCHOONER BAY
There are numerous paths carved throughout the property so there's plenty to explore. If you journey into the Coppice forest you can probably find some of Sarah's favorite air plants. You'll need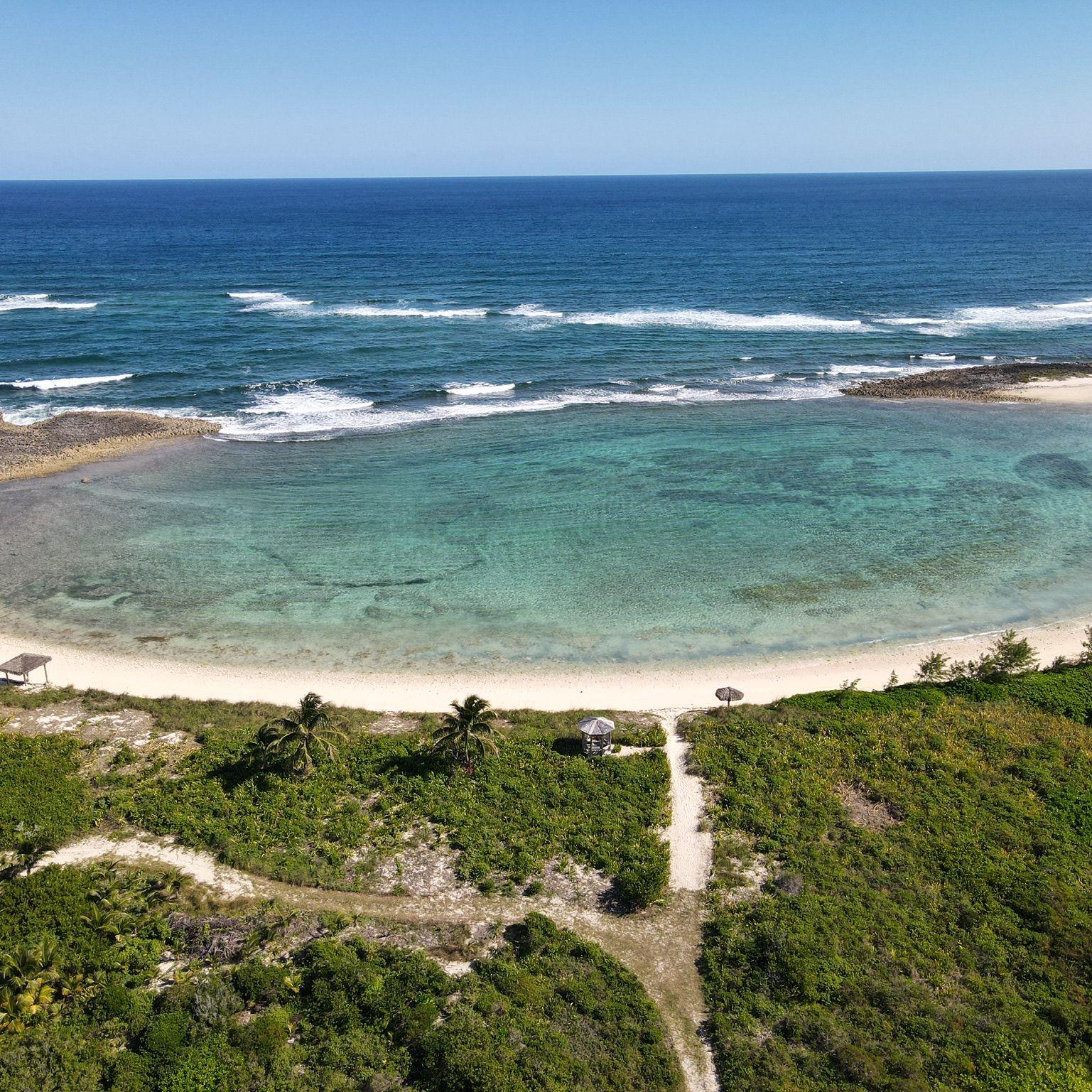 Booty Beach
SCHOONER BAY
Booty Beach is the best place to snorkel in Schooner Bay. It's also the best beach for Treasure hunting- you'll have the chance to find conch shells, sea urchins, sea glass, and sea biscuits, this list could go on and on. There will be sunshades set up for your use! Snorkel gear, beverages and some sunscreen will be available at the gazebo entrance.