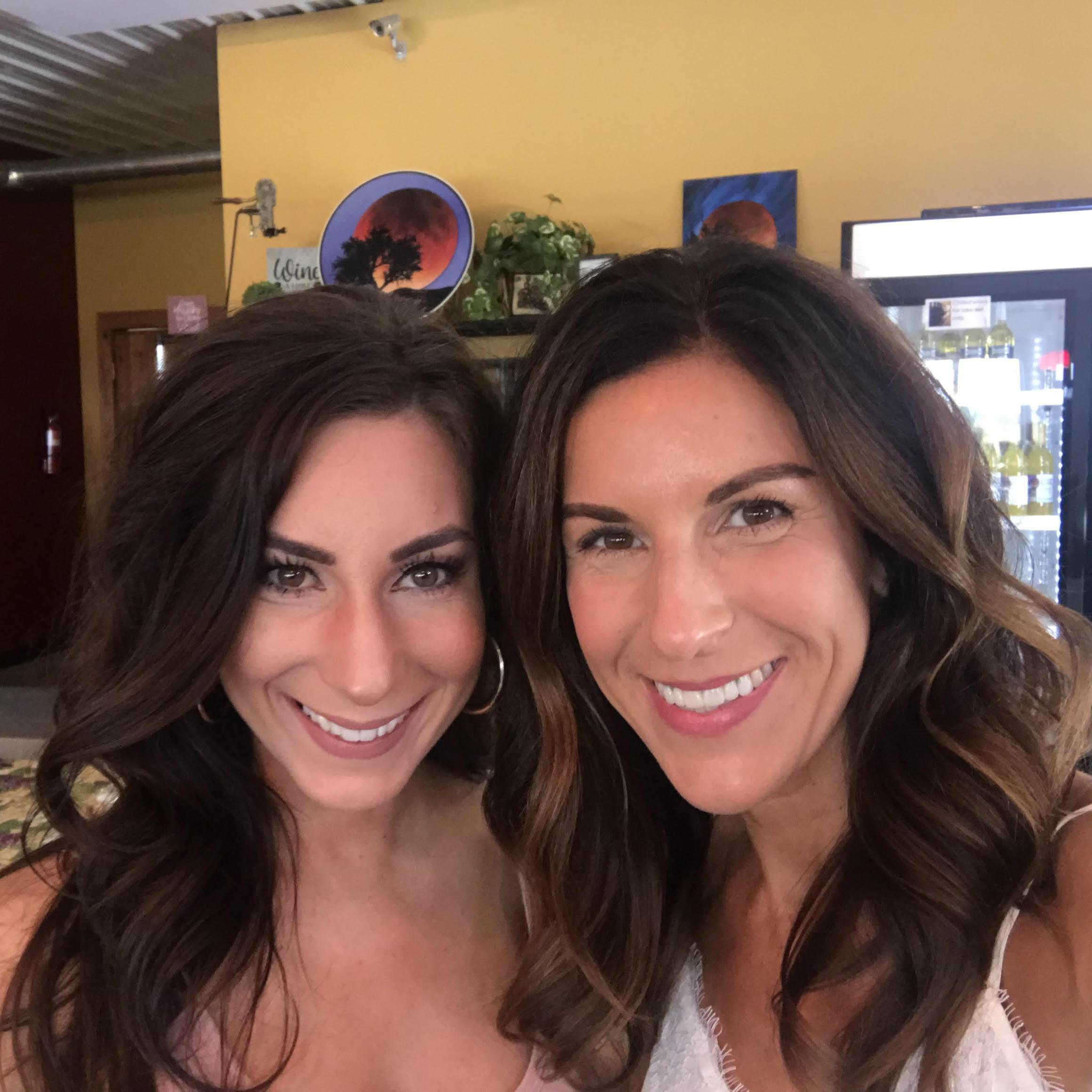 Angela Mead
Matron of Honor
Natalie's older sister and best friend. To say the two share a rare sister-bond, would be an understatement. Because of their age gap, growing up, Natalie would spend time with Angela by helping her pick out her outfit before she went out with friends. And eventually stealing Angela's clothes in college. Angela has always provided relationship advice to Natalie, and she is so excited to welcome Rich into the family. Naturally, she was the second person Natalie called right after Rich proposed (first phone call was Mom and Dad). Natalie is honored to have Angela with the MOH title on her wedding day.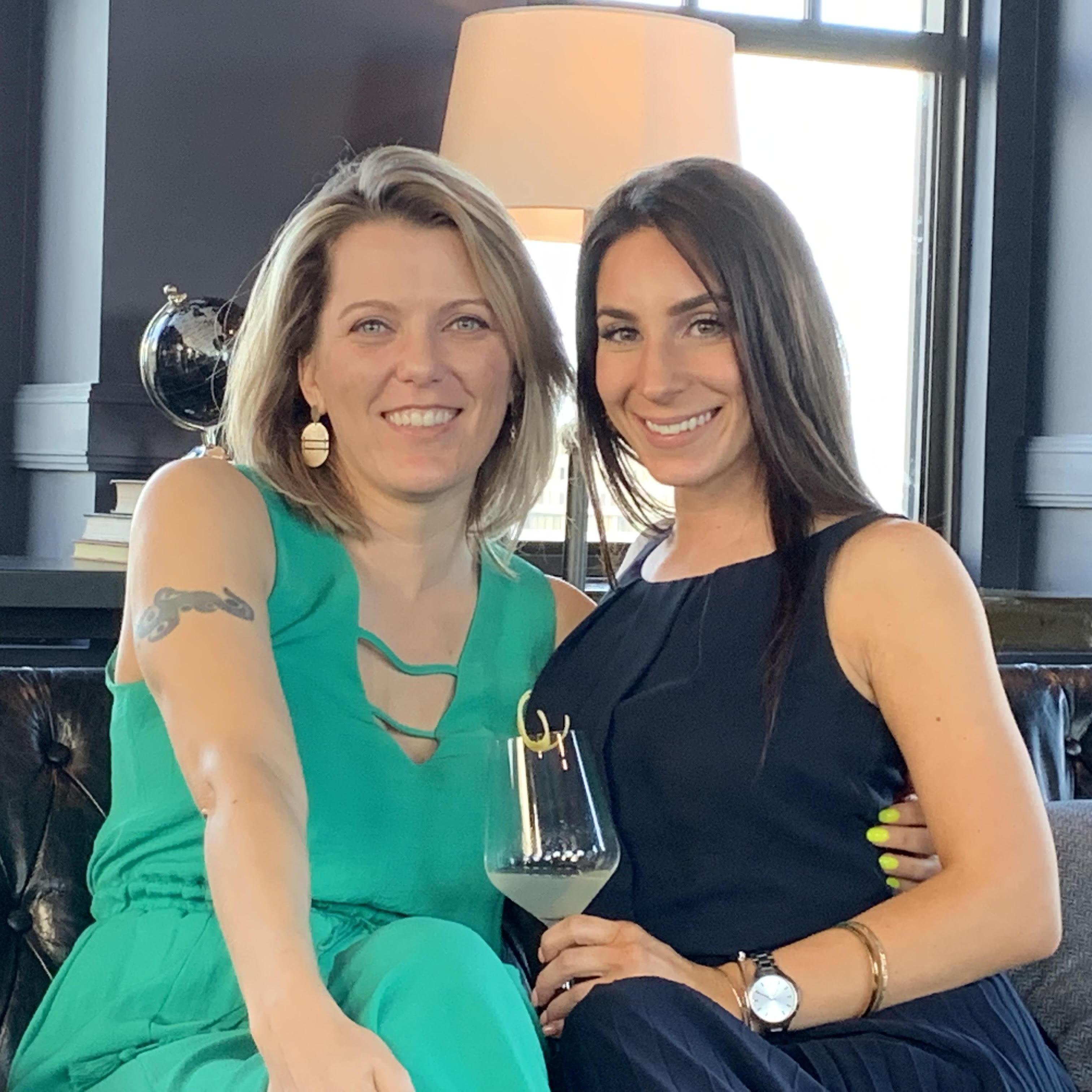 Jen Matuszewski
Bridesmaid
Every brunette needs a blonde best friend, right? Well God gave Natalie one! The two met while working together at a design firm in Detroit. A classic tale of 2 fabulous women with serious RBF who could see past that demeanor to become life long diva's. They developed a deep friendship over interior design, art and fashion. Jen was always the person Natalie would call right before and after a date with Rich, to help calm her nerves. Three years later, and the two are vacationing together with their significant others.
Bre Vander Lugt
Bridesmaid
Natalie was Bre's design intern back in 2014 in Kalamazoo, MI. The internship quickly grew into a friendship during the early years of their career's. The two have shared many dating stories together, but once Natalie met Rich, she was excited for Bre to meet him. Bre and Natalie try to spend as much time together, whether that is in Detroit, or Grand Rapids.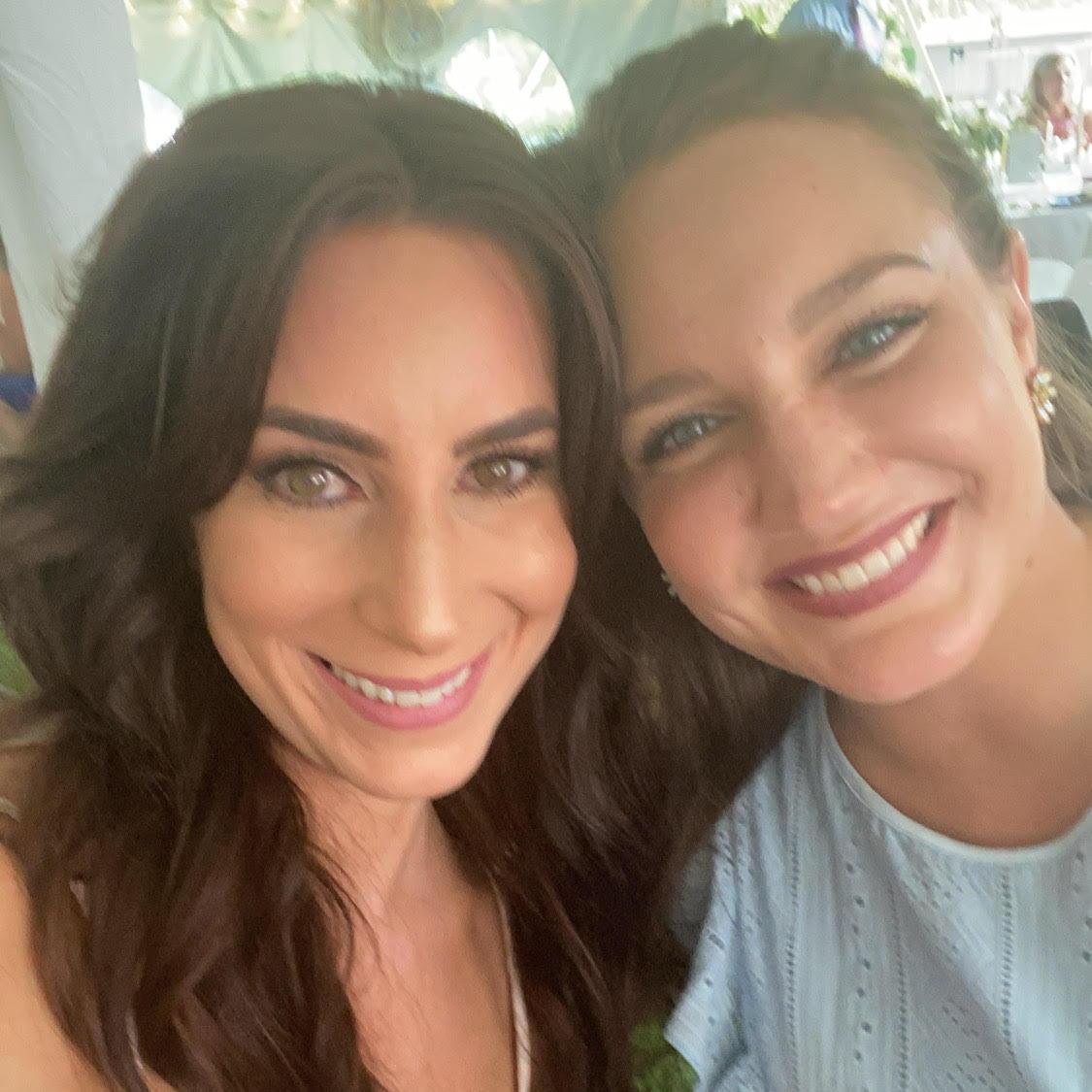 Paulina Kennedy
Bridesmaid
Paulina and Natalie are trading their tutu's for bridal gowns! (Paulina is engaged, congrats!) The two met in ballet class at The Turning Pointe when they were little. Now, although their schedules are busy, they spend time either making dinner together, or exploring new restaurants around Metro Detroit. Paulina has supported Rich and Natalie's relationship from the beginning and is so excited to have her stand by her side on her big day!
Jenna DePerro
Bridesmaid
Jenna is Natalie's sister-in-law, and has supported her dating experiences since her first "bad pancake". She is excited to gain a brother-in-law and be a part of Natalie's special day. Although Jenna and Michael live in Iowa, they try to spend as much time together when they are in town!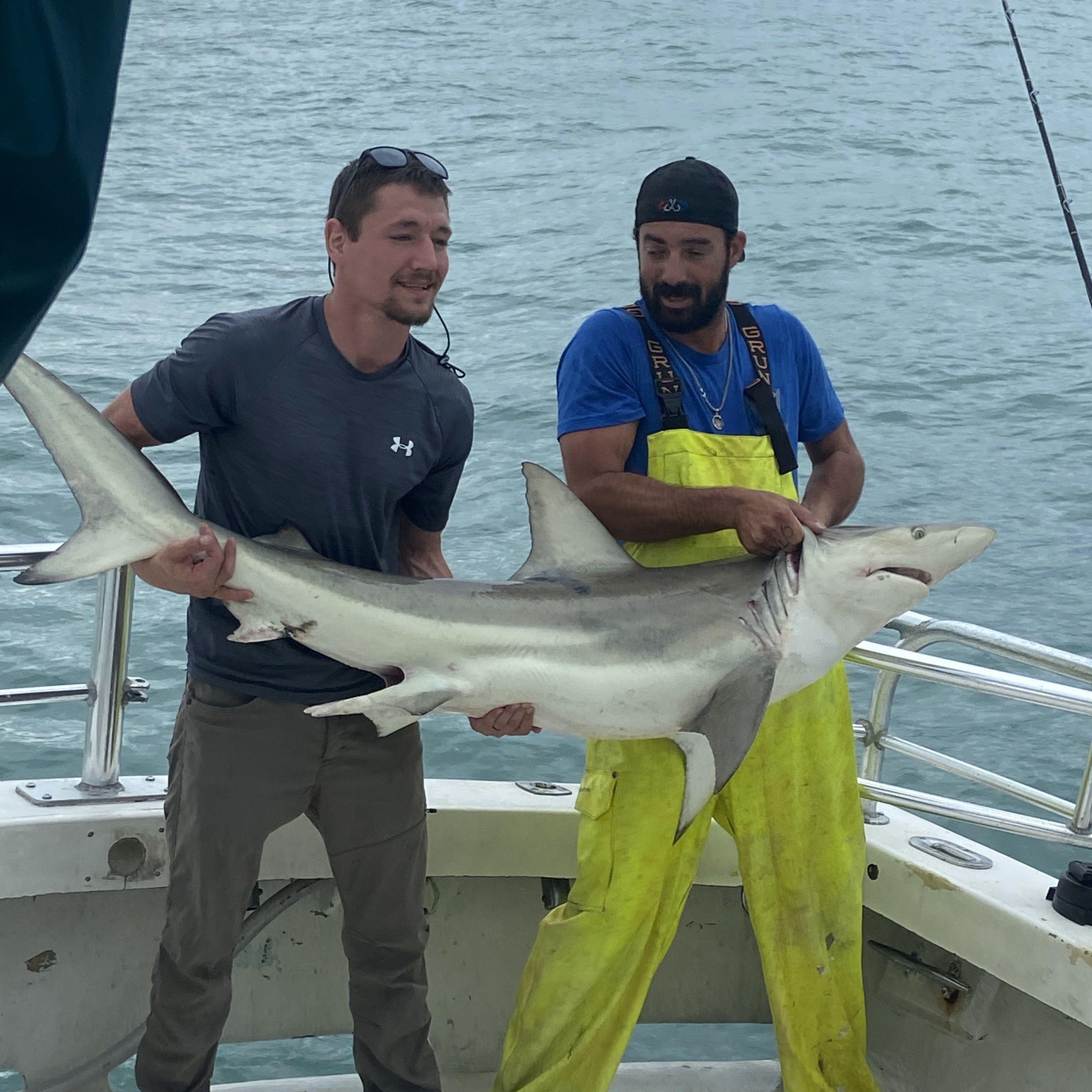 Andrew Brackins
Best Man
Andrew is Richard's oldest younger brother (I think I got that right). Growing up only two years apart they were often found playing sports together and eventually wrestled for the same high school team. You could say Richard laid the groundwork for Andrew's eventual state championship. Nowadays their time spent together is mostly family get togethers spent chasing his two daughters around and the occasional vacation. The above picture is from their latest adventure where Andrew caught a shark that was almost as big as he is (yea I know Andrew is really small but that's still a big shark).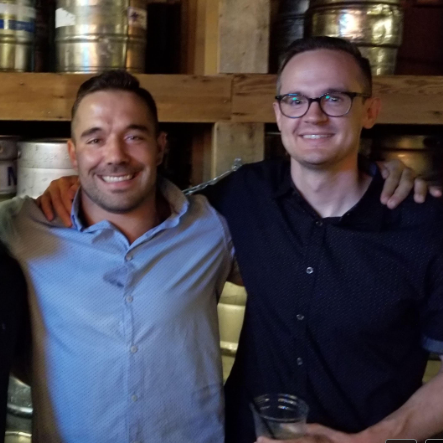 Mitch Parsons
Groomsman
Mitch and Richard met freshman year of college (Fire up Chips!) when they lived directly across the hall from each other in the dorms. It was either when they heard each other screaming about the same Michigan football loss or when they were laughing at the same Seinfeld re run that they realized they would be life long friends.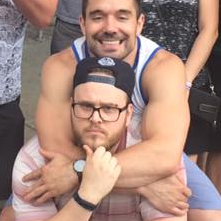 Andrew Mock
Groomsman
Mock and Richard also met at college (Fire up Chips!). They became work out buddies and then even lived together after college (818!). Richard gave an amazing best man speech at Mock's wedding that some have said was the greatest they have ever heard (who am I to argue).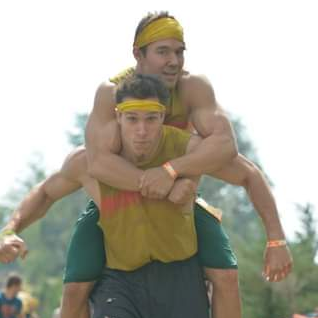 Anthony Karagosian
Groomsman
Anthony and Richard have been best friends since they were kids. They actually went to middle school, high school and college together (Fire up Chips!). Anthony even lived with Richard prior to Natalie moving in. Although Anthony does not live there anymore, the two of them can still often be found in the basement watching random WWF documentaries on HBK or Stone Cold. Just guys being dudes.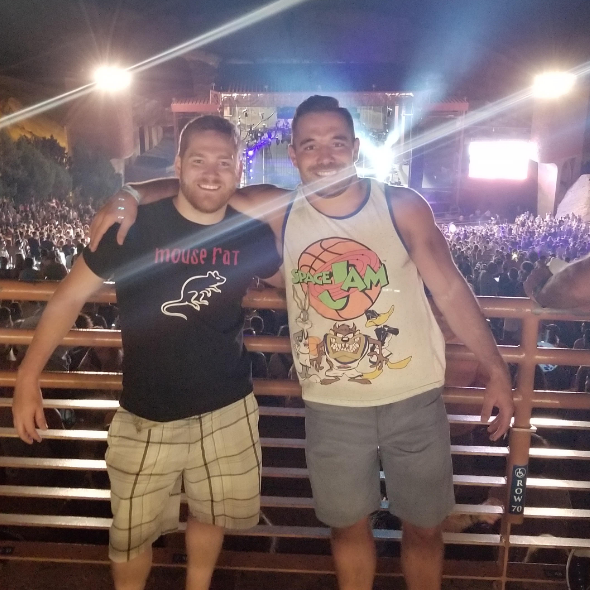 Scott Ehlke
Groomsman
Scotty "Tacobody" and Richard also went to high school and college together (Fire up Chips! I think there may be a pattern here). Scotty is radio broadcaster in Florida and Richard and Natalie go visit him every chance they get. As a radio broadcaster Tacobody (great nickname) was once on the cusp of becoming world famous for eating 80 chicken nuggets in 5 minutes, instead he was only able to eat 20 and had to settle for local celebrity status in the Tampa/St. Pete area.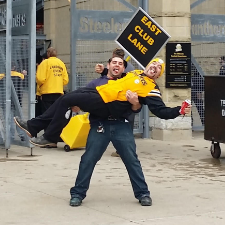 Frankie Cruz
Groomsman
Frankie and Richard became friends in high school while wrestling and playing football together. Frankie is now a Lieutenant Firefighter but don't worry, they haven't matured that much. Just get a few drinks in them and you could see an impromptu wrestling match at anytime, some of you may have even witnessed this at Richard's 30th birthday party.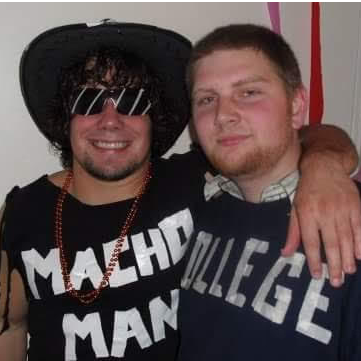 Alex Spina
Groomsman
Spina and Richard also went to the same middle school, high school and college together (Fire up Chips! Last time I swear). Over the years Richard and Spina have gone on many trips together from Boston to Las Vegas and even a trip to Europe. Spina loved the Vegas trips so much that he got "Welcome to Las Vegas" tattooed on his arm. Ask him about it, he loves to chit chat.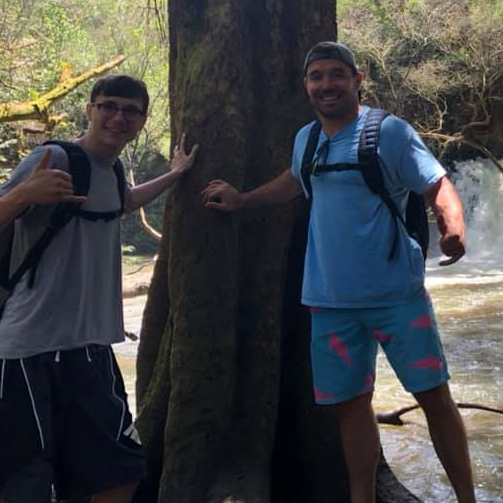 Brad Brackins
Usher
B-rad is Richard's youngest younger brother (that's gotta be right). Being 13 years apart Richard often got asked if he was Brad's dad when he was a teacher at his school (His dad?!?! Really?). Anyways, Brad eventually became the greatest dog sitter in the world to Richard and Natalie's beautiful pit/lab mix, Bella.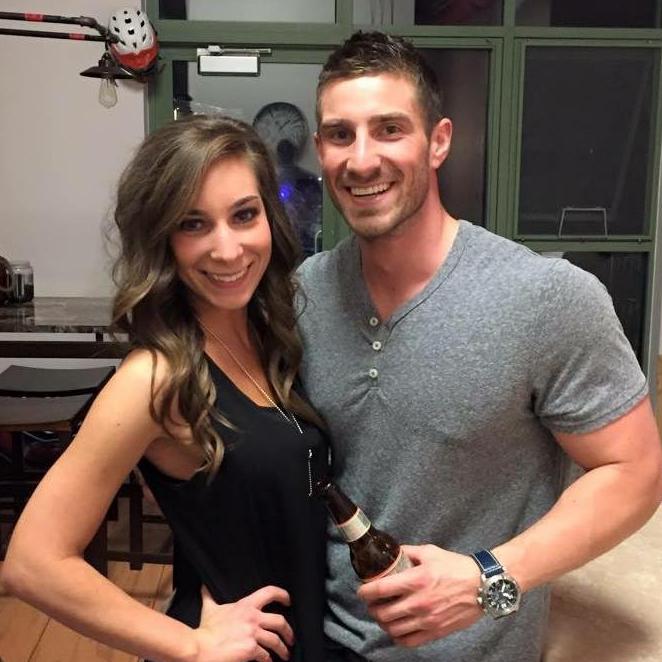 Michael DePerro
Usher
Michael is Natalie's older brother. Growing up, only being two years apart, they spent a lot of time playing cops and robbers together, playing sports and also "covering" for each other in high school. They went to the same university and continued to grow a close relationship through their adult life. Growing up Michael was very protective of Natalie, especially when it came to dating. It is safe to say Rich has passed the test be with Natalie. (phew!)
Aiden Mead
Ring Bearer
Natalie's nephew Age 12 Angela Mead's son
Hudson Mead
Ring Bearer
Natalie's nephew Age 10 Angela Mead's son
Brice Mead
Ring Bearer
Natalie's nephew Age 8 Angela Mead's son
Audrey Brackins
Flower Girl
Rich's niece Age 10 Andrew Brackins' daughter
Madelyn Brackins
Flower Girl
Rich's niece Age 3 Andrew Brackins' daughter
Luke McLean
Ring Bearer
Rich's nephew Age 6 Megan McLean's son
Liam McLean
Ring Bearer
Rich's Nephew Age 8 Megan McLean's son
Lily McLean
Flower Girl
Rich's niece Age 4 Megan McLean's daughter
Jackson Schell
Ring Bearer
Rich's nephew Age 3 Sara Brackins' son