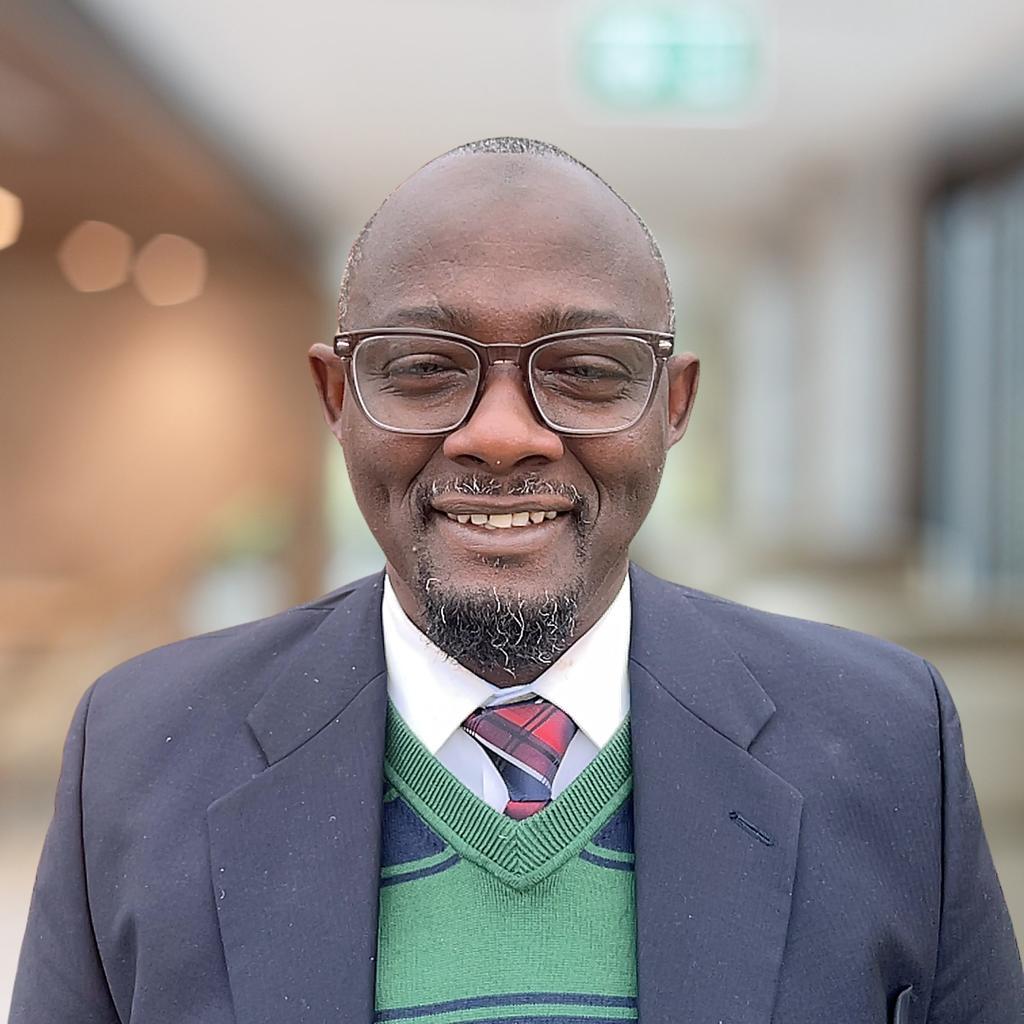 Unisa Jaffa
Groom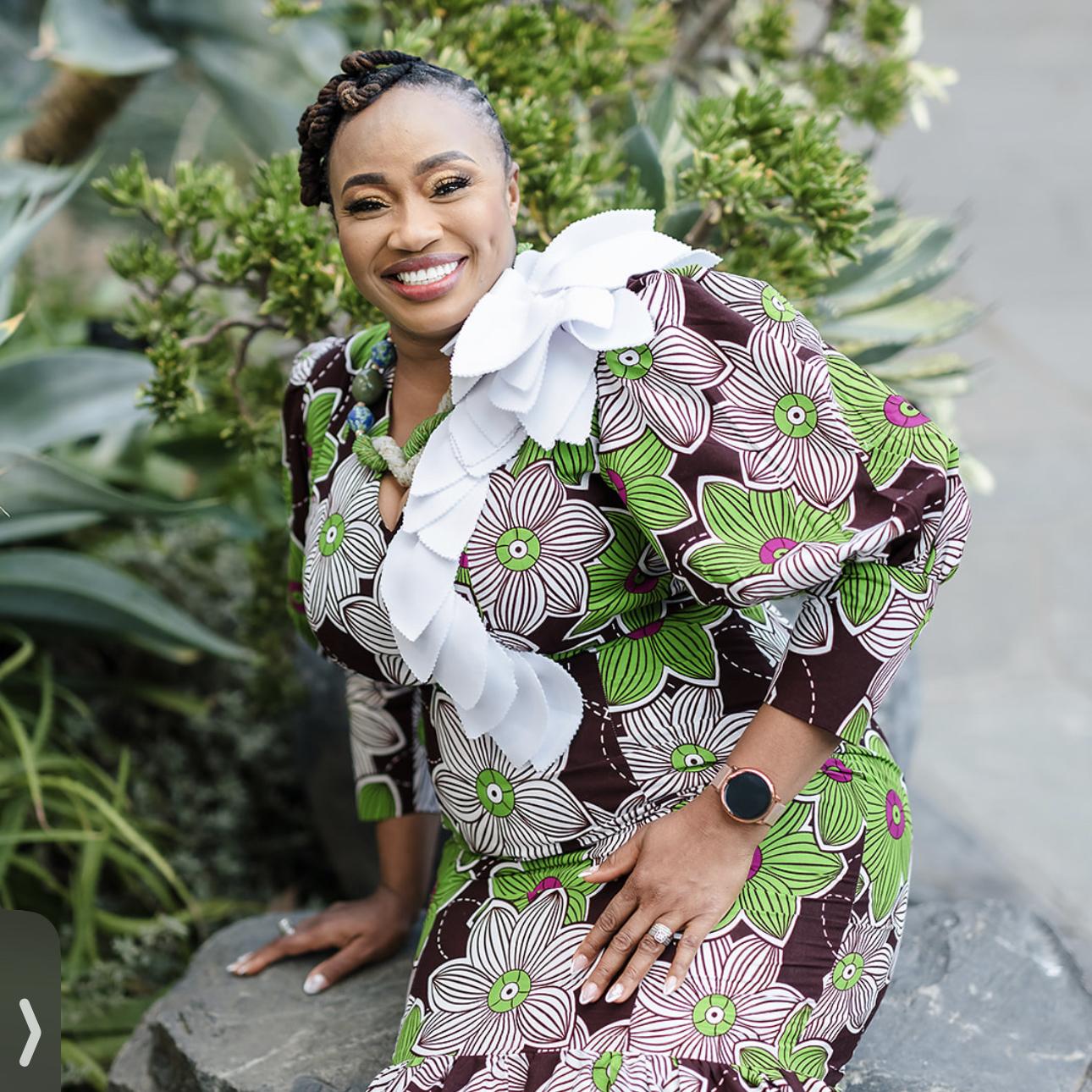 Posseh Jaffa
Bride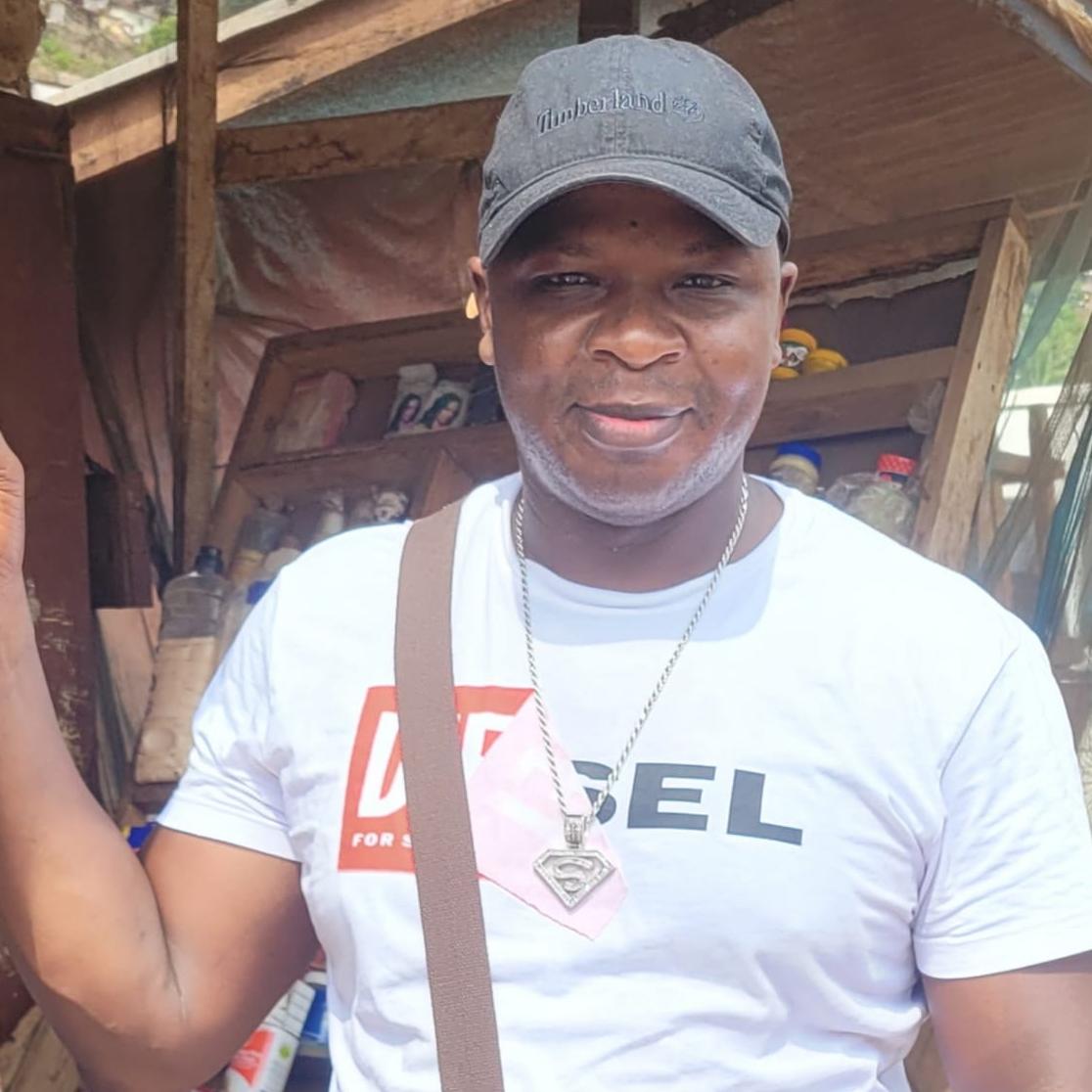 Musa Jumu
Best Man
Musa Jumu: Snr brother and best man to groom. I linked up with Jaffa ff the January 6th incursion. After eastern was routed by the junta, Jaffa took up shelter with us at a mutual uncle"s abode in Central Freetown. We instantly click ed primarily due our shared humility, ambition and scholarly interests. Jaffa aka afa was also a cookery ambush genius. No matter how hard you tried to evade him, he would always show up with a smile at the lift of the first spoon. During his days at FBC, he would often invade and ransacked spearing nobody's reserve. We would be enraged but his humor and unbashful character always got him a pass. In the US, we pursued brief career paths in the armed forces. Jaffa's potential, generosity, selflessness and ingenuity are boundless and irresistible. These have been the forces that have always kept me at arm's length with him. Posseh, I'm still learning you. However, your level faith, dedication, earnestness and organization have been inspiring. Thank you for been such a stabilizing force to us.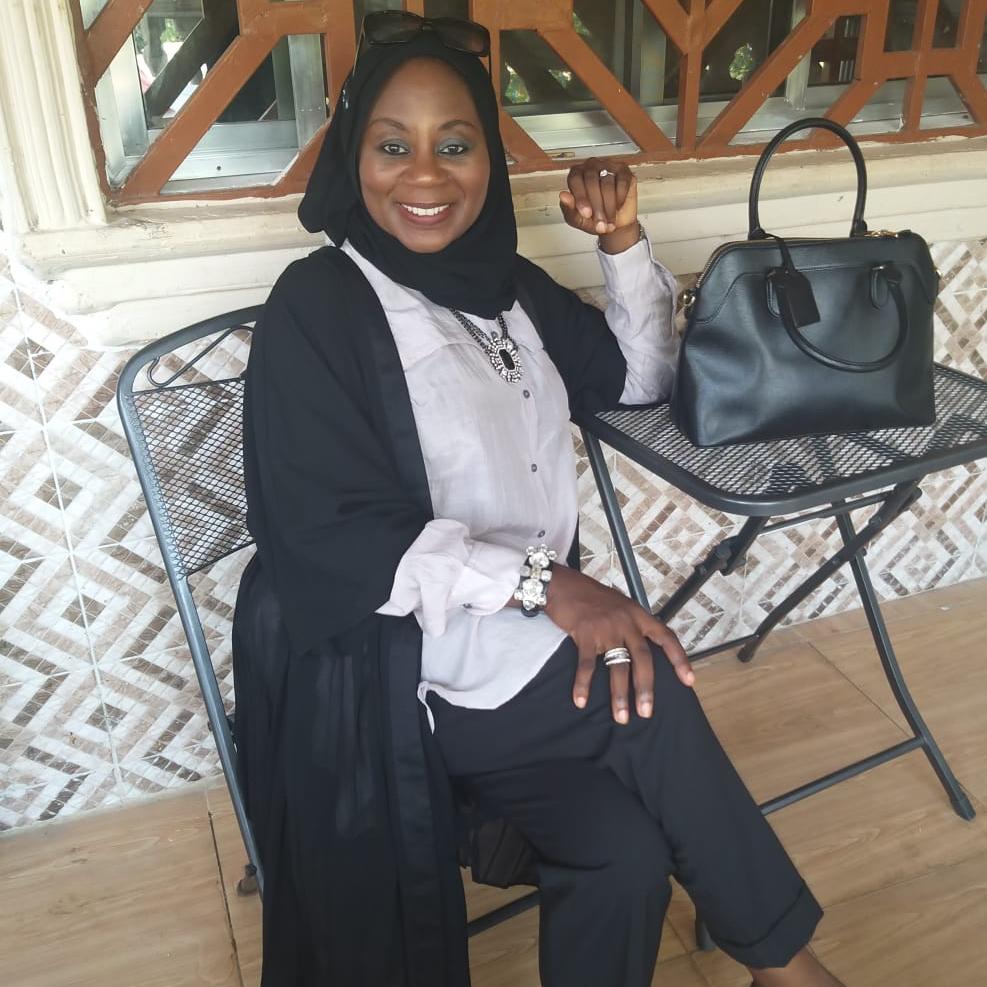 Zainab "mummy Zainab"
Maid of Honor
Peace be on to you all. I am Zainab , commonly known as " Mummy Zainab " and I live in Freetown. Posseh is my aunt and I am absolutely honoured to be her Maid of Honour. The last time I saw our beautiful bride was when the whole family came to visit me in London . It was my first time meeting Jaffa and I knew right there and then they were a couple that were just right for each other . They loved, faught , compromised , made sacrifices, cared and most importantly prayed together . PB my darling you know that you are blessed not because of how beautiful you are or the material things you have but because you are a woman who acknowledges the presence of Almighty Allah in your life . I pray that every day you have with the love of your life will be filled with love ,happiness and peace .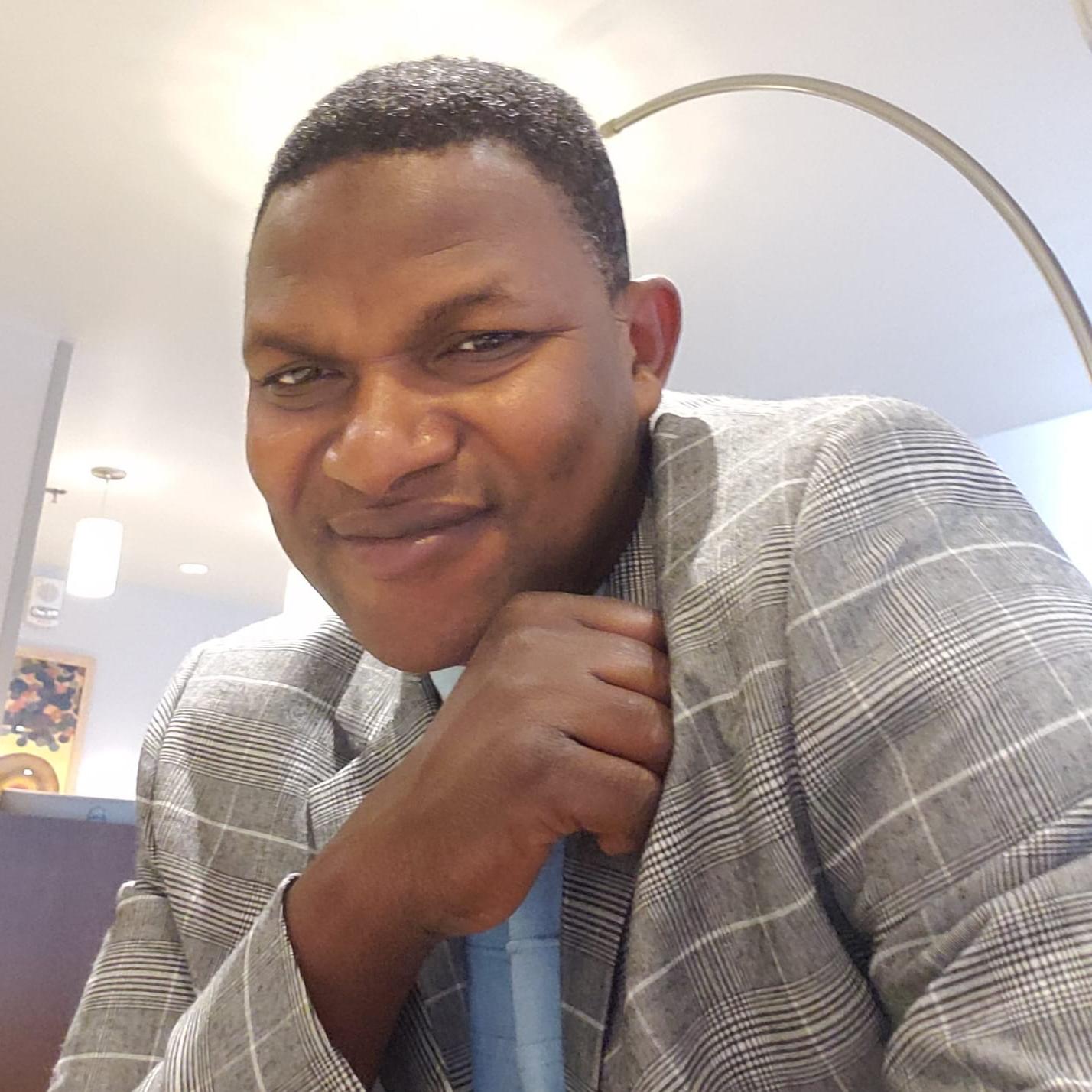 Jiberill Shaw
Groomsman
Mr Jiberill Shaw Maryland. Few yrs ago I considentaly met a gentleman in Maryland to friends home who just migrated to United States from Sierra leone. I was introduced to this gentleman by the friend. He said " meet my roommate from Furahbay College Mr. Unisa Jaffa". I was welcomed by a very genuine smile . His smile gave me sense of security and trust. He is man of good sense of humor with humility. This brought more closer to him. Mr. Jaffa is a man of good charter beyond measure. He is always by your side in both dark and bright days. This gentleman is live saver . He is selfless with a very strong faith .Jaffa want you to succeed in your journey through life. When you meet this man at his residence his wife posseh (Queen posseh) and family makes you feel at home. The smiles , humility and jokes will makes want to be present. Both Mr.and Mrs. Jaffa moves mountains with generosity. These are the couples we are celebrating. May Allah continue to bless them and their family. Amee.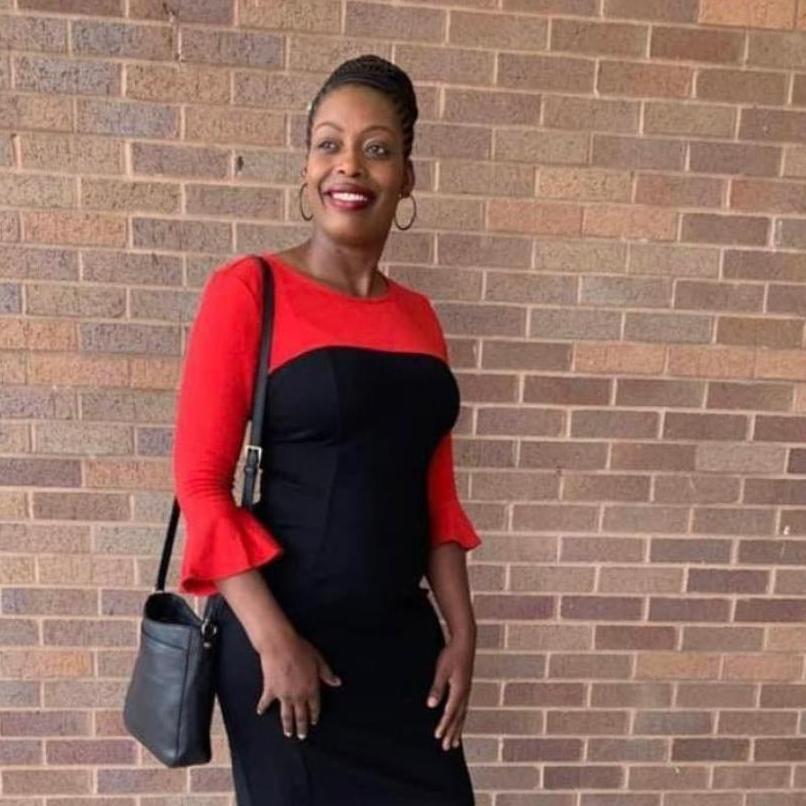 Hannah Koroma
Bridesmaid
My name is Hannah Koroma. I live in South Riding VA. I met Posseh through my big sister Adama. Since that time over 27 years she has been my big sister, friend and my godmother. I have watched Posseh over the years .She is a woman with respect and dignity so I used to tell her when I was single that when I get married she will be my godmother because she knows how to take care of her family and she gives me a lot of good advice when it comes to my relationship with my husband. Posseh you know how I feel about you. If I say I am going to write about you I will write a book about you. You are the best big sister, friend and godmother anyone will ask for. I thank Allah for bringing you into my life. Posseh my husband, the kids and I want to thank you for the years you have been there through thick and thin we really appreciate you. I am so happy to be part of the wedding. May Allah bless marriage and give you peace, love, long life and good health. Love you to the moon and back--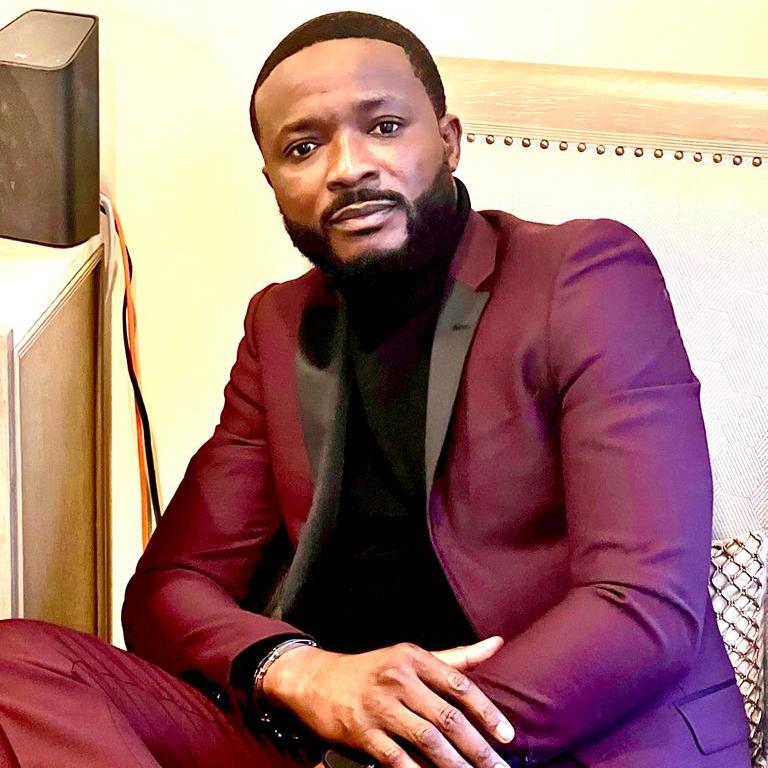 Bakarr Bangura
Groomsman
Dear Mr and Mrs Jaffa congratulations on your coming wedding. I wish you and your husband the best as you begin the new chapter of your life. I am confident that you two will always be happy together , the reason why because you guys never stop loving each other . Once again, congratulation to Mr. and Mrs. Jaffa wedding reunion. Am the younger brother of the bride.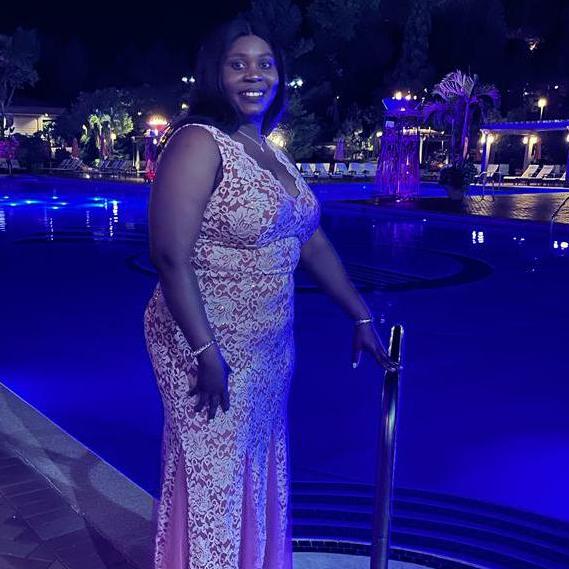 Marie Sesay-Conteh
Bridesmaid
Hello everyone, my name is Marie Sesay-Conteh (Jaffa).I live in The United States of America. I am ecstatic to be a part of my brother from another mother's special day. I've known Unisa from Freetown when he was attending Fourah Bay College, he was my tutor, my travel partner a brother to me. Unisa is smart, religious, patient and a hilarious guy. If it had not been for him and the help of Almighty God I would not have made it to America. Jaffa never asked for anything in return. He doesn't like me to talk about it but its time to let it be known. Unisa has been my back bone in every situation, my coming to America and my issues with my boyfriends in Freetown. Any time there was an issue, Unisa was always there. We would talk and make jokes making me forget what the problem even was. And Posseh, I met her when we lost Aunty Haja. (May her soul rest in peace). Posseh was a kind and welcoming woman from the moment I met her. Anytime you are around them you can see their love and respect for each other. I pray that God continues to bless their marriage and give them the strength to overcome any challenges.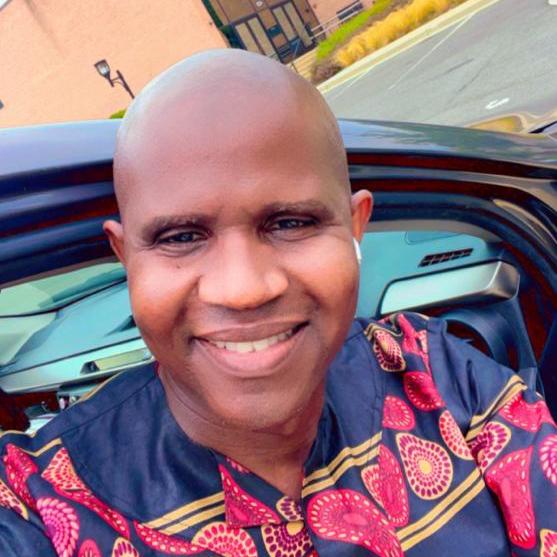 Abu Bakarr T. Barrie
Groomsman
Am Abu Bakarr T. Barrie am in Maryland.I have known Unisa Jaffa for period of longtime. When I arrived to United State, he visited me where I lived. He came to my house several occasions and we used to go out. During that process, posseh normally paid visit to Sister by name of Mariatu who stayed in that same house I lived. There was time Unisa and I stepped out of the house, we returned later where I lives, Unisa saw posseh with beautiful smile, he asked her what is you name, Posseh replied my name is posseh, Unisa further asked posseh, where she lives, she replied to Unisa and said, I lived around this area. Unisa gave her big smile and said to her, please can have your phone number, posseh reply to Unisa no. Unisa said why? Posseh said, I don't share my phone number with stranger. Unisa said to posseh, am not a bad guy. Please let me have it. Later, posseh gave big smile to Unisa and exchange phone numbers. Unisa said to posseh, when are you available?I want to pay a visit. Posseh smile and look at Unisa and said to him, I worked 7 day. On that note, Unisa make a proposal to Posseh, posseh reply to Unisa, are you joking or you mean seriously, Unisa replied to posseh, and said to her YES! Mean it exactly. During that process Unisa and posseh start to go out. During process Unisa move in with posseh. This is all where it started.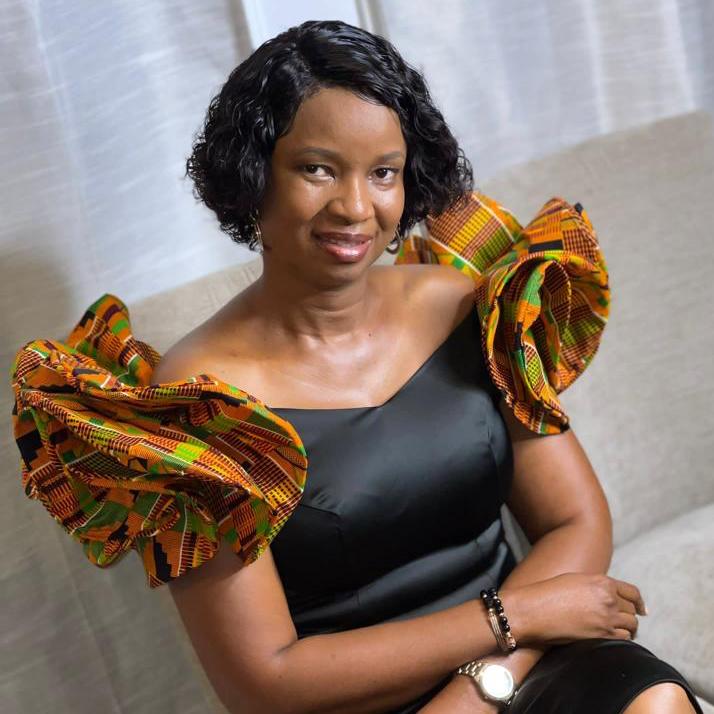 Haja Umu
Bridesmaid
Hello Everyone, I'm Haja Umu and I currently reside in the United States of America. I know Posseh and Jaffa through a mutual friend and now she's an elder sister and family to my kids and I. Posseh is a very cheerful person and I appreciate our friendship. When she asked me to be part of her entourage I felt highly regarded. Their relationship is a very admirable one and I pray Almighty Allah continue to bless, provide and strengthen their bond.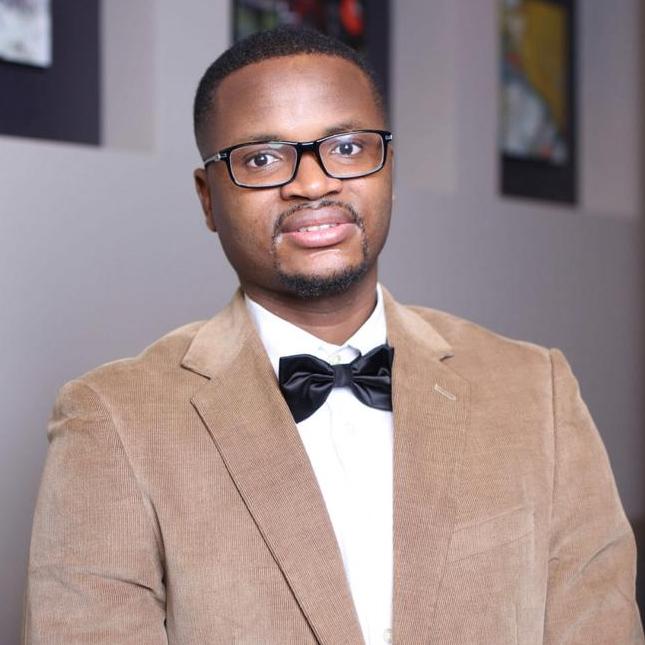 Lamin Bangura
Groomsman
Name: Lamin Bangura Location: Maryland, USA. Relationship: Younger Brother of the Bride To my Big Sister, It still amazes me to think my big sister is getting married! It just feels like yesterday when everyone at Lombard Street is calling me Posseh's little brother because of our resemblance, and everyone was very fond of you. You have always been a loving, caring, and inspirational big sister to me. Thank you for always being a great source of advice, and an amazing person to trust and rely on. I'm beyond happy to see you beginning this exciting journey with Mr. Jafa. Congratulations on your wedding, sister. I wish you and your husband all the best as you begin your new life. My big brother: Mr. Jaffa My sister consistently educated me concerning how incredible of a person you are, and I can attest to that myself from the way you treated me the first time I met you. You greeted me wholeheartedly, and I'll always remember that. I can tell she is absolutely in love with you, and I am so happy she discovered her ideal match. "Congratulations on finding a wonderful partner to embark on a beautiful life together.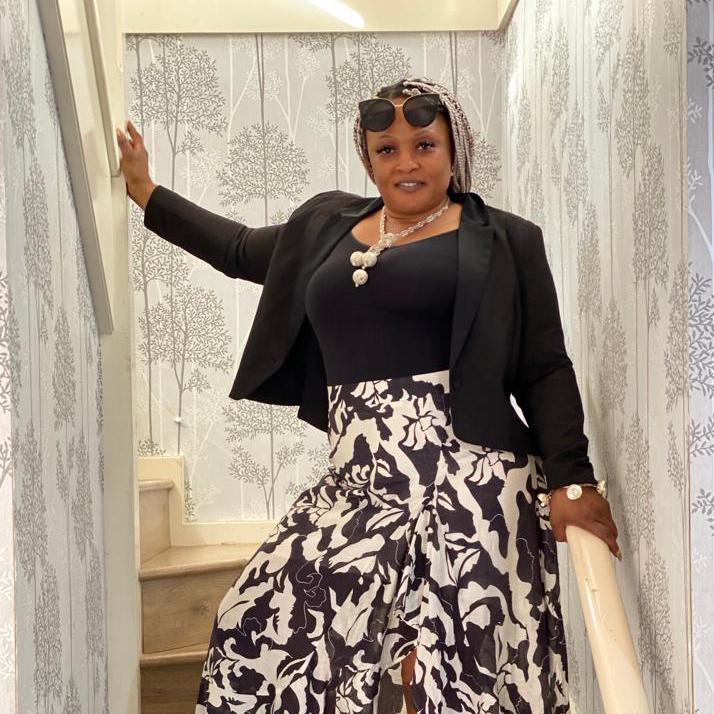 Kumba known as (Felicia)
Bridesmaid
My name is Kumba known as (Felicia). I am currently living in Sydney Australia. Unisa Jaffa is one of my favourites uncle.I'm yet to meet our beautiful Aunty P, I'm looking forward meeting you and building a relationship with you and the rest of the family. my dear uncle Unisa ( I don't call him uncle by the way) he treats me like a younger sister. But very stingy to me, and refuses for my kid to called him grandpa he still wants them to call him uncle. He's refusing to get old. "Afa yu don old pa"Lol My Uncle also have a great sense of humor and there is never a dull moment with him. He will make some of the silliest jokes that forced me to laugh or smile even when I was going through some of the toughest times, way back in Freetown Sierra Leone. We could actually spend long hours conversing about both meaningful and meaningless things. Unisa I choose this day to tell you that I love seeing you happy, and I'm glad you found your happiness in your new bride. may you find happiness and true companionship in your marriage. Love is joy and joy is love
Marriage symbolises both love and joy May the love and happiness you feel today shine through the years." "Here's to a lifetime of love, happiness, and each other. Congratulations on your wedding, dear uncle Unisa and Wife Aunty P, and I'm proud of being part of the day. Make it worth remembering. from your dear niece.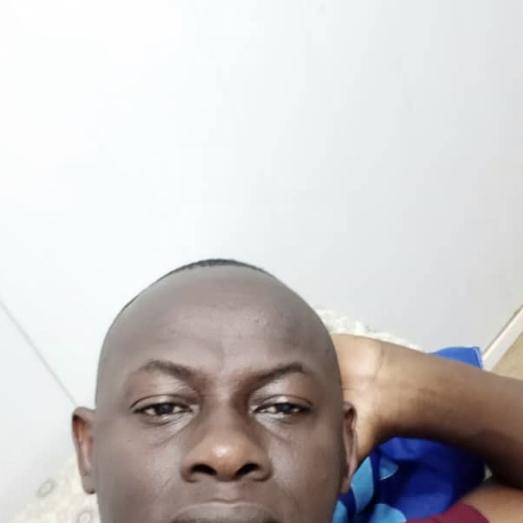 IBRAHIM JAFFARU JALLOH
Groomsman
AM IBRAHIM JAFFARU JALLOH UNISA AND I HAVE KNOWN EACH OTHER FOR MORE THAN 30YRS. I CAN WHOLEHEARTEDLY SAY HE IS MORE THAN A BROTHER TO ME. HE IS MY TEACHER AND A MENTOR SINCE DAY ONE. I CAN VIVIDLY RECALL IN THE EARLY DAYS OF MY HIGH SCHOOL HE INTRODUCE ME TO LOVE OF MATHEMATICS WHICH GAVE ME THE STRONG FOUNDATION TO ENTER THE FIELD OF SCIENCE. IF I CAN BOOST OF BEING AN ENGINEER TODAY UNISA PLAY A VITAL ROLE IN MY CAREER. AM SO PROUD OF HAVING HIM AROUND ME. JAFFA AS HOW HIS COLLEAGUES AND FRIENDS USED TO CALL HIM IS A HARDWORKING AND INDUSTRIOUS GENTLEMAN WITH A GOLDEN HEART. HE IS A MAN THAT FINED TIME FOR EVERYONE AND I ADMIRE THAT HE MATCHES HIS WORDS WITH ACTIONS. I BELIEVE POSSEH AND JAFFA ARE BOTH BLESSED TO HAVE EACHOTHER. I HAVE PROVEN ALL THE GOOD STUFF UNISA HAD TOLD ME ABOUT POSSEH WHEN SHE VISITED AFRICA BACK IN 2019. I CAN SEE THE LOVE AND CARE YOU SHOWED TO PAPA AND MAMA WHEN WE WHERE TOGETHER. YOU GUYZ ARE JUST PERFECT MATCH FOR EACH OTHER. I AM SO HAPPY FOR YOU BOTH AND I HOPE YOU PUT GOD IN THE CENTER OF EVERYTHING YOU DO. I CAN'T WAIT TO WITNESS THIS REMARKABLE AND HISTORICAL OCCATION TO BE PART OF THIS WONDERFULL CELEBRATION.POSSEH I CAN SAY IN FEW WORDS YOU ARE COMPASSIONATE, RESPECTFULL, INTELLIGENT, HARDWORKING AND ABOVE ALL YOU ARE PRAYERFULL. YOUR PRESENCE IN THE LIFE OF MY BROTHER IS A LIGHT THAT NOTHING CAN EXTINGUISHES JUST EASILY. I WISH YOU BOTH A WONDERFUL UNION AND A LIFETIME PARTHNER AND FRIEND. WISHING YOU A BLESSED MARRIAGE LIFE.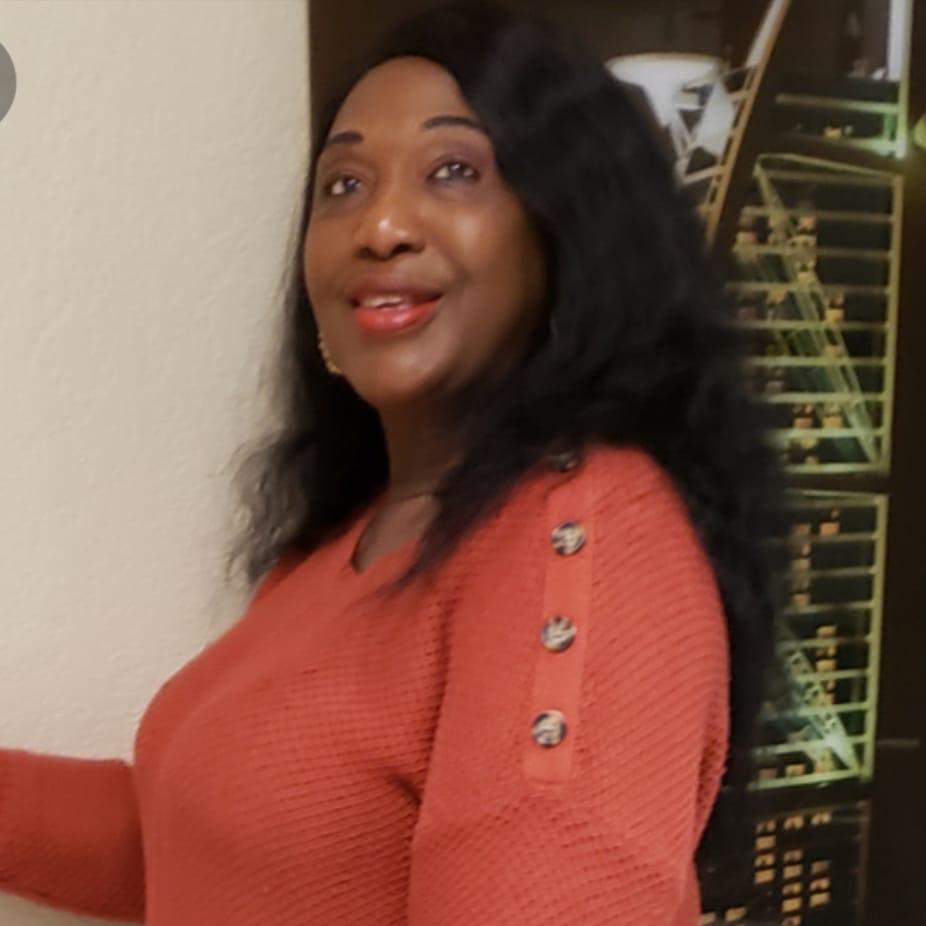 Hawa Jawandor
Bridesmaid
My name is Hawa Jawandor, I live in the United States of America in Houston, TX. Wow, I don't know where to start and where to end this about the two amazing couples Posseh and Jaffa. I know the bride-to-be for almost half of my central life. Posseh is my sister from another world. I grew up with her since childhood in Sierra Leone in the same house. Posseh parents and my mother are you the same village, they have the same language. Me and posseh went to school closer together, I eat lunch with her in our school at lunchtime in Africa. We do everything together as a sister and we are very close to each other since then. So let me stop about the bride-to-be and let me talk about the awesome husband-to-be Mr.Jaffa and how I met him. I meet Jaffa in 2007 in Maryland when I went for a visit with my two children. Wow I was amazed at the way he treated posseh and his son already tell me who is he to her. He makes me proud to be around them at that point of them. He is a good guy.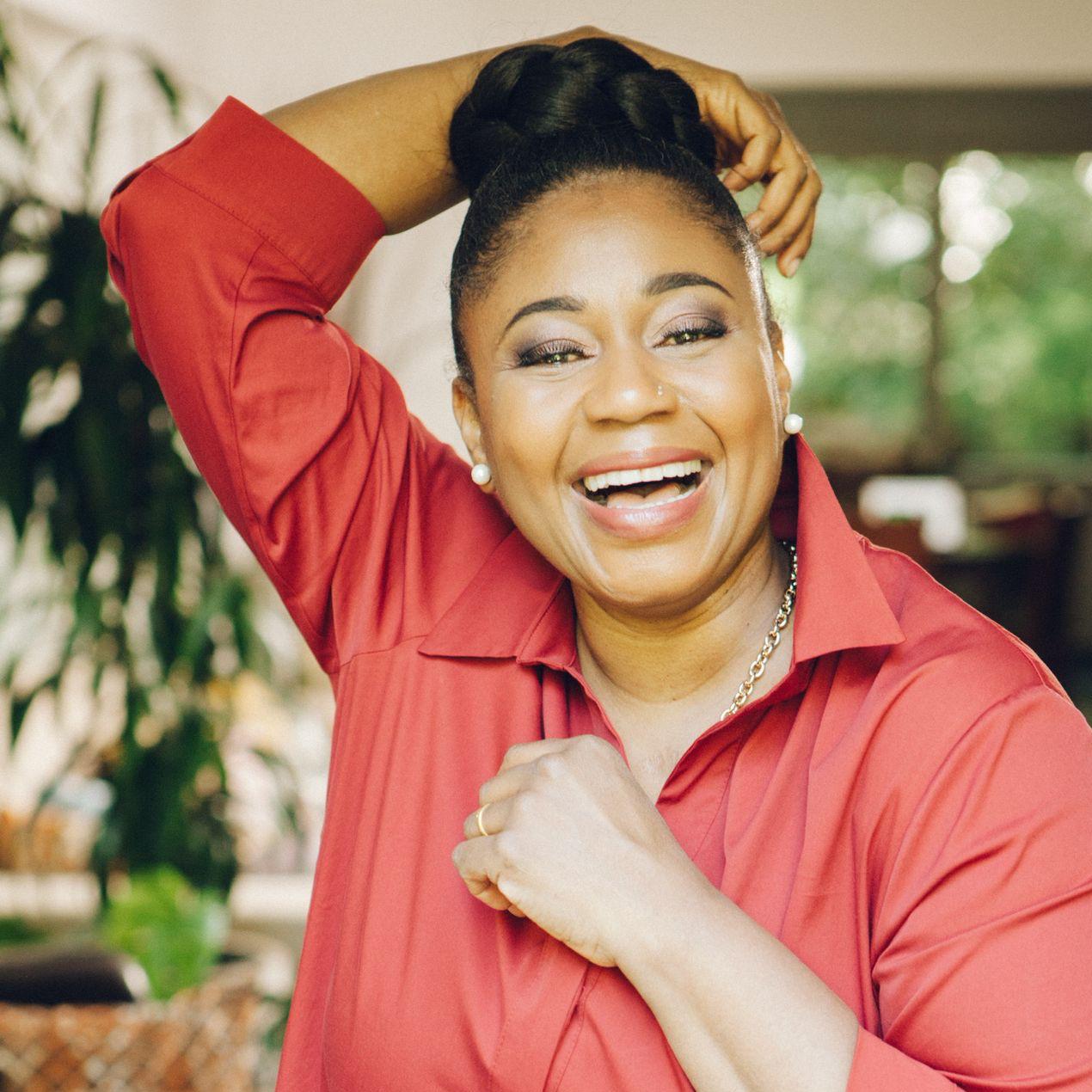 Tutu Westerhoff
Bridesmaid
Hi my name is Tutu Westerhoff, I live in Köln (Germany). It's funny, but I should be calling the bride "auntie Posseh" she is actually my small auntie because, she and my father Honourable Dauda Sulaiman Kamara are cousins. My mother says we used to play with each other as little kids when we would visit my grandmother in Lombard street, Freetown in the 70's. But Posseh and I became besties, close buddies that created beautiful memories when she came to join our family in Bonn, Germany, back in the 90's. She stayed with us for a few years before she moved to the land of milk and honey, where she met the love of her life, Unisa. Posseh and Unisa, you two together make the best romantic couple. It brings immense joy to me seeing you having life filled with adventure and romance, love and care for each other. I pray you continue to make sweet and loving memories with each other. I am honoured to be part of your bridal train and to stand by your side on that incredible day.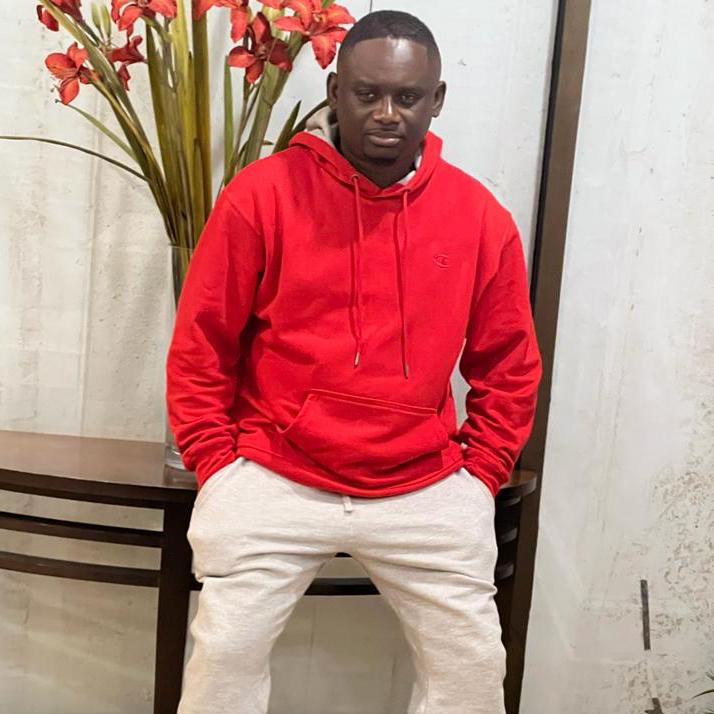 Mohamed Mansaray
Groomsman
Good day everyone My name is Mohamed Mansaray and I'm happy to be part of this group. I knew Unisa, partially from our days at FBC in the early 2000s but not knowing that our paths will cross again in a major way in the US. When I came to the States, I learnt that Unisa is the Uncle of my wife and they used to live together in Greenbelt. My wife always says good things about Unisa. He used to take her and my son wherever she wants and will do so even if she has to wake him up from sleep. When I came to visit my wife and son for the first time in 2005 from NJ, Unisa was the one that drove my wife to pick me up at the Greyhound bus depot. We bonded in a big way since that time. When we got married in 2010, Unisa and Posseh supported us immensely and were present for all the occasions. On the day of the wedding, he gave a befitting speech that I can still remember today. He asked me to be part of his bridal party at the 11th hour. I would not have done it for any other person. But as my wife said, this is a request we cannot deny. Unisa is just a good human being and Posseh I tell you this that you have a good person as a husband. Finally, my wife asked me to say this that Unisa is someone that does not joke when it comes to an African dish. God bless you guys union and may you always be victorious against any satanic attack. Amen and thanks.