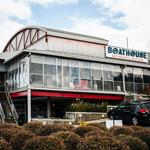 Boathouse Rotisserie & Raw Bar
1459 Riverside Drive, Chattanooga, TN 37406, (423) 622-0122
Just 1.5 miles from the downtown hotel district, the Boathouse features an eclectic menu with many traditional dishes, along with a wide array of items from the wood-fired grill and creative house specialties not often found elsewhere. A choice destination for the best of riverfront dining, located directly on the Tennessee River in the heart of Chattanooga's stylish Riverwalk. We love the Lawton's margarita, stuffed poblano, raw oysters, and half rotisserie chicken.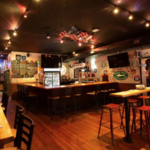 Tremont Tavern
1203 Hixson Pike, Chattanooga, TN 37405, (423) 266-1996
Known for its laid back, welcoming atmosphere, Tremont Tavern takes burgers and beer very seriously. Using their own proprietary grind and blend, Tremont has become just as much a restaurant as pub. Blending ideas from the culinary team with suggestions from customers, the North Shore favorite has developed a small, but unique menu that appeals to many different tastes. We love their burgers with tots and a cold beer!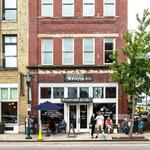 Bluegrass Grill
55 East Main Street, Chattanooga, TN 37408, (423) 752-4020
The family-owned restaurant has been serving up made-from-scratch breakfast and lunch 5 days a week (closed Sunday and Monday). They bake their bread daily and strive to offer something for all, from classic southern fare to gluten free and vegan options all with fresh ingredients. We love their salmon frittata or corned beef hash with a biscuit, of course.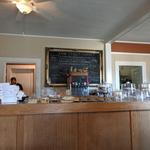 Vine Street Market
1313 Hanover Street, Chattanooga, TN 37405, (423) 266-8463
A quaint little sandwich shop, perfect for a quick lunch! Situated on Chattanooga's north shore, The Vine Street Market would be a perfect stop before perusing some of the local shops. One of our favorites but keep in mind that they're closed on Sunday. We love their homemade sourdough bread and all of their sweet treats.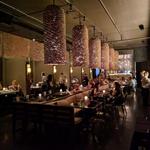 Alleia
25 East Main Street, Chattanooga, TN 37408, (423) 305-6990
Alleia is a unique interpretation of rustic Italian cuisine, using local ingredients to create an evolving menu. Situated in Chattanooga's rejuvenated southside neighborhood, Alleia resides in the old Harrington building. Alleia boasts seven types of house made pasta and a custom brick oven that reaches 750 degrees for pizza making. We would recommend making a reservation to ensure a table. You can hardly go wrong with anything on their menu, but we especially love the braised veal pappardelle.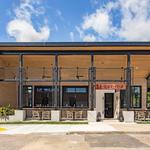 Taqueria Jalisco Ania
1639 Rossville Avenue, Chattanooga, TN 37408, (423) 541-4410
Taqueria Jalisco started as a small red food truck on the Southside of Chattanooga. It has now blossomed into a vibrant Mexican restaurant in the southside district. Conveniently located near many of the town's most popular bars, Taqueria Jalisco would be a great stop before a few drinks in town. We love their margaritas and chile relleno.
Whiskey Thief
102 Walnut Street, Chattanooga, TN 37403
Known for being the only rooftop bar in Chattanooga, the Whiskey Thief introduces stunning skyline views paired with an unforgettable cocktail experience. We love all of their cocktails, made better by the incredible view.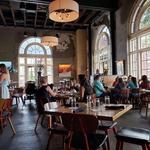 STIR
1444 Market Street, Chattanooga, TN 37402, (423) 531-7847
STIR is the perfect restaurant to sip a cocktail over a dozen oysters, enjoy a night out, or meet for lunch. Located in the historic Chattanooga Choo Choo complex, STIR is open for lunch, dinner, and weekend brunch. We love their raw oysters, chicken piccata, and hand crafted cocktails.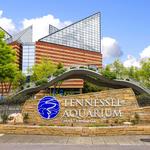 Tennessee Aquarium
1 Broad Street, Chattanooga, TN 37402
Situated on the Tennessee River in downtown Chattanooga, TN, the Tennessee Aquarium is home to 10000 animals and an IMAX theater. Get your tickets ahead of time, as they do sell out on the weekends! Nicki loves the otters, and Sully likes to find a turtle in every display.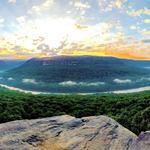 Take a Hike
With more than 50 trailheads within 30 minutes of downtown, the hiking scene in Chattanooga is easily among the best in the Southeast, if not the entire country. A few of our favorites are Sunset Rock on Lookout Mountain, Snooper's Rock in Prentice Cooper, or going for a swim in the blue hole at Big Soddy Creek Gulf.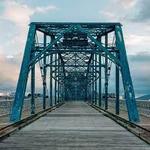 Walnut Street Bridge
1 Walnut Street, Chattanooga, TN 37403
Start downtown and take a stroll across Chattanooga's iconic pedestrian bridge to the Northshore. Get a scoop of ice cream from Clumpies and walk around Coolidge Park or explore the shops on Frazier Avenue.