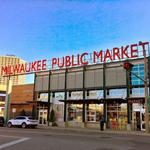 Historic Third Ward
Great eats + shopping here - shop local vendors at the Milwaukee Public Market or enjoy a drink / bite to eat at one of the many patio restaurants.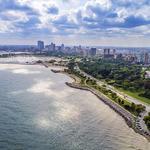 Lakeshore State Park
500 N Harbor Drive, Milwaukee, WI 53202
Located right on Lake Michigan, near the Milwaukee Art Museum, Summerfest grounds & Discovery World.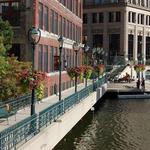 Milwaukee River Walk
Just blocks from the wedding venue / hotel this walkway follows the Milwaukee River & brings you to the doorstep of some of the best restaurants, brewpubs, shops, and nightlife in the city!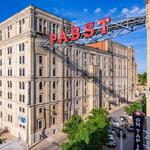 Pabst Brewery
917 W Juneau Ave, Milwaukee, WI 53233
One of the many breweries in the area to check out! Milwaukee Brewing Co., Central Waters Brewery, and Lakefront Brewery are other faves nearby.
Bars/Restaurants near Turner Hall
Uncle Bucks on Third Punch Bowl Social Brick 3 Pizza Third Street Tavern Milwaukee Brat House Mecca Sports Bar & Grill