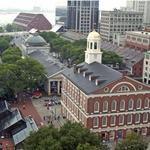 Faneuil Hall
1 South Market Street
,
Boston, MA 02109, (617) 523-1300
Faneuil Hall is in the heart of downtown and provides a lot of great Boston history. Quincy Marketplace has endless spots to choose from for a quick bite and there are plenty of shops around to get a souvenir.
View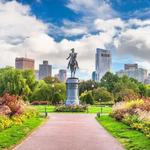 Public Garden
4 Charles Street
,
Boston, MA 02116, (617) 635-4505
We love coming to the gardens any time of year. The plants within the park are beautiful and September will be bright with florals!
View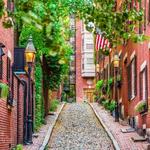 1 Acorn St
1 Acorn Street
,
Boston, MA 02108
Chandler and Marissa took beautiful engagement photos here. This is the most photographed street in America! Highly recommend exploring Beacon Hill after taking a stroll down Acorn Street.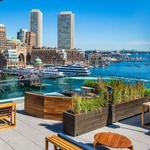 Lookout Rooftop and Bar
70 Sleeper Street
,
Boston, MA 02210, (617) 530-1538
During the summer and fall weekends, this is a great spot to get a view of the harbor/city! Marissa and Chandler bring visitors in to take in the sights.
View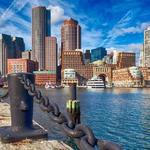 Boston Harborwalk
Boston Wharf Road
,
Boston, MA 02210
Boston is surrounded by water and there are many sights to see along the harborwalk. Go to the website to see the full map of locations. We enjoy going by the harbor near Christopher Columbus Park.
View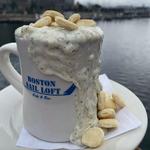 Boston Sail Loft
80 Atlantic Avenue
,
Boston, MA 02110, (617) 227-7280
This is Chowder Chandler's top spot for clam chowder in Boston! Boston Sail Loft is a must for those visiting out of town and has a nice waterfront view. Tip: Try and get a back deck seat!
View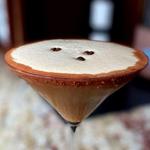 Bricco
241 Hanover Street
,
Boston, MA 02113, (617) 248-6800
If you enjoy an espresso martini, this is the spot to go! Nothing will compare! This is the top of Marissa's ongoing list of best espresso martini's.
View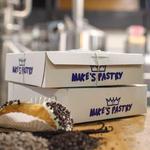 Mike's Pastry
300 Hanover Street
,
Boston, MA 02113, (617) 742-3050
Mike's Pastry is a North End staple! Great cannoli's and desserts.
View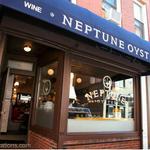 Neptune Oyster
63 Salem Street
,
Boston, MA 02113, (617) 742-3474
Best lobster roll in the city!
View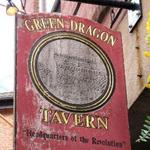 The Green Dragon Tavern
11 Marshall Street
,
Boston, MA 02108, (617) 367-0055
The Green Dragon is full of history. Make sure to grab Green Dragon Ale while you soak it all in!
View
The Paul Revere House
19 North Square
,
Boston, MA 02113, (617) 523-2338
The North End is rich with history, including Paul Revere's House. After visiting, take a stroll in the neighborhood. See sights like the Old North Church and Italian restaurants stretching every block.
View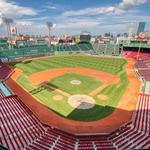 Fenway Park
4 Jersey Street
,
Boston, MA 02215, (877) 733-7699
If you are getting in early or staying late, try to take in a game! There are also tours almost every day that goes inside the stadium and is full of history. *For our Chicago family and friends visiting, the Red Sox take on the White Sox that weekend!
View