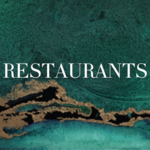 Relato
# 7-115 Carrera 33, Medellín, Antioquia 050021, Colombia
A contemporary Latin American cuisine. The food here is fresh and incredible! ($$)
Crepes & Waffles
Medellin, Antioquia, Colombia
Popular and delicious spot for gelato, crepes and waffles, both savory and sweet. There are multiple locations all over Medellin! ($)
La Pampa Parrilla Argentina
Medellin, Antioquia, Colombia
A delicious Argentinian steakhouse, with multiple locations! ($$)
Carmen
#10a-27 Carrera 36, Medellín, Antioquia 050021, Colombia
A contemporary Latin American cuisine, with a focus on seafood. ($$$)
El Cielo
Cl. 7D #43c36, El Poblado, Antioquia, Colombia
An innovative and artistic Colombian cuisine with a tasting menu. A 10/10 Fine dining experience. ($$$$)
Sports Massage Medellin
Cra 42 #9-13, El Poblado, Medellín, Antioquia, Colombia
A great place with nice staff. We personally recommend getting a massage here! They have a variety of massage options and amazing masseuses.
Salsa Lessons
Learn to dance salsa with a private or group lesson.
La Provenza
La Provenza, Colombia
La Provenza is a trendy neighborhood located in the heart of El Poblado. Known for its bohemian vibe, colorful architecture, and lively atmosphere. It has a distinct European feel, with French and Spanish-inspired architecture and plenty of outdoor seating areas where you can sit and enjoy the atmosphere. It is also known for its culinary scene, with a wide variety of restaurants, cafes, and bars to choose from. You can find everything from traditional Colombian cuisine to international flavors, and the neighborhood is particularly known for its gourmet burgers, craft beers, and artisanal cocktails. One of the highlights of La Provenza is Parque Lleras, a park located at the heart of the neighborhood.
Shopping
Medellin has lots of shopping to offer! Best Shopping Areas: ◦ Oviedo Mall - A large mall with high-end stores and a movie theater. ◦ Santafé Mall - One of the largest malls in Medellin with over 400 stores. ◦ El Tesoro Parque Comercial - An upscale shopping center with a range of international brands. ◦ La Strada - An outdoor shopping center with a variety of shops, restaurants, and bars. ◦ Mercado del Rio - An indoor market with a variety of food and drink vendors.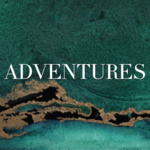 Parque Arví
Antioquia, Colombia
Parque Arví is a very large ecological nature reserve in Medellin, and one of the most popular tourist attractions. Take the cable car up the mountain for a beautiful view of the city and explore the park's trails and gardens. It has 33 miles of walkable trails and stations to do activities like hiking, picnicking, zip-lining and horseback riding. Our favorite thing to do at Parque Arvi is the Comfama Adventure. It has 68 obstacles with different rope courses you use to climb from tree to tree. These circuits last between 45 and 90 minutes at a height of 6 to 39 feet high. Don't forget to bring a jacket! It's usually a bit more chilly here since it's higher up in the mountains.
Comuna 13
San Javier, Medellin, Colombia
Check out famous street art at Comuna 13, the neighborhood that got reinvented by the power of art. Comuna 13 is a beautiful representation of the growth Medellin has endured over the last two decades.
Guatapé
Gutapé, Antioquia, Colombia
Visit the picturesque town of Guatape and climb the 740 steps to the top of La Piedra for an incredible view.
Coffee Farm Tour
Antioquia, Colombia
Visit a coffee farm in the nearby countryside to learn about the process of growing and roasting coffee.