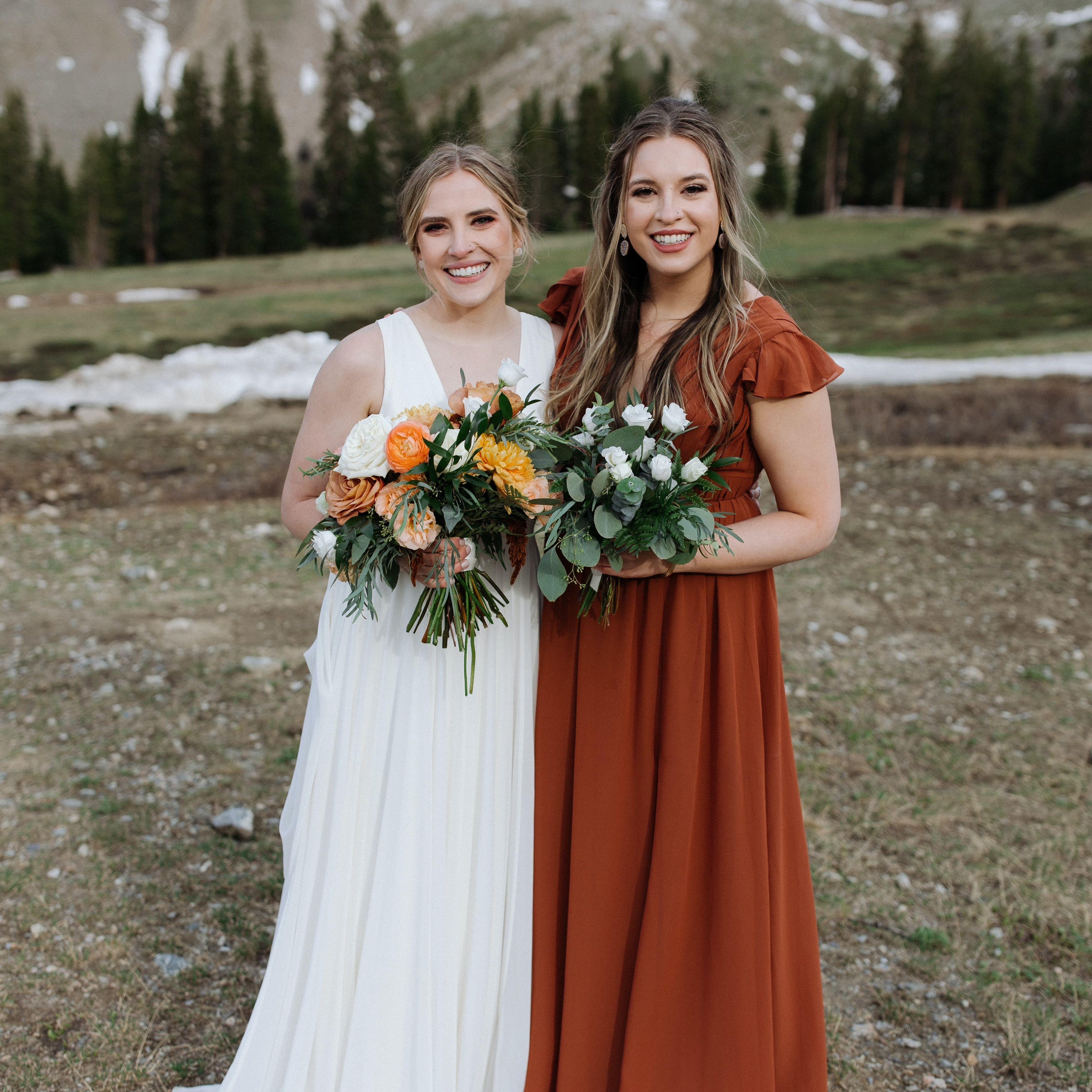 Murphy Smalley Weatherl
Maid of Honor
Murphy is my little sister and best friend for life. She has been there for me in the best and worst seasons of my life. We even moved in together with Sammy during COVID, and had the best nights laughing, snacking, and watching reality TV. She is an amazing woman of God and I wouldn't be who I am without her.
Luke Dowdy
Best Man
Luke is my best friend/brother who I met at Denver United Church at the beginning of 2020 when I moved to Denver. Our initial impressions of each other are pretty hilarious (you can ask during the wedding) and we both would have never guessed we'd end up good friends, let alone best friends. In a short period of time, we formed a deep friendship/brotherhood that is rooted in love, enjoying good food, conversations, laughing, sports, board games and constantly challenging each other to be more like Christ. Luke is someone who builds up those around him, can relate with anyone and make them feel included, and really goes out of his way to spend time with his loved ones. He has shown me that loving people is often shown through actions well before words. I am honored to have him as my best man. Bible Verse that describes our friendship: Proverbs 27:17. Song that reminds me of our best memories: Another Day in Paradise - Quinn XCII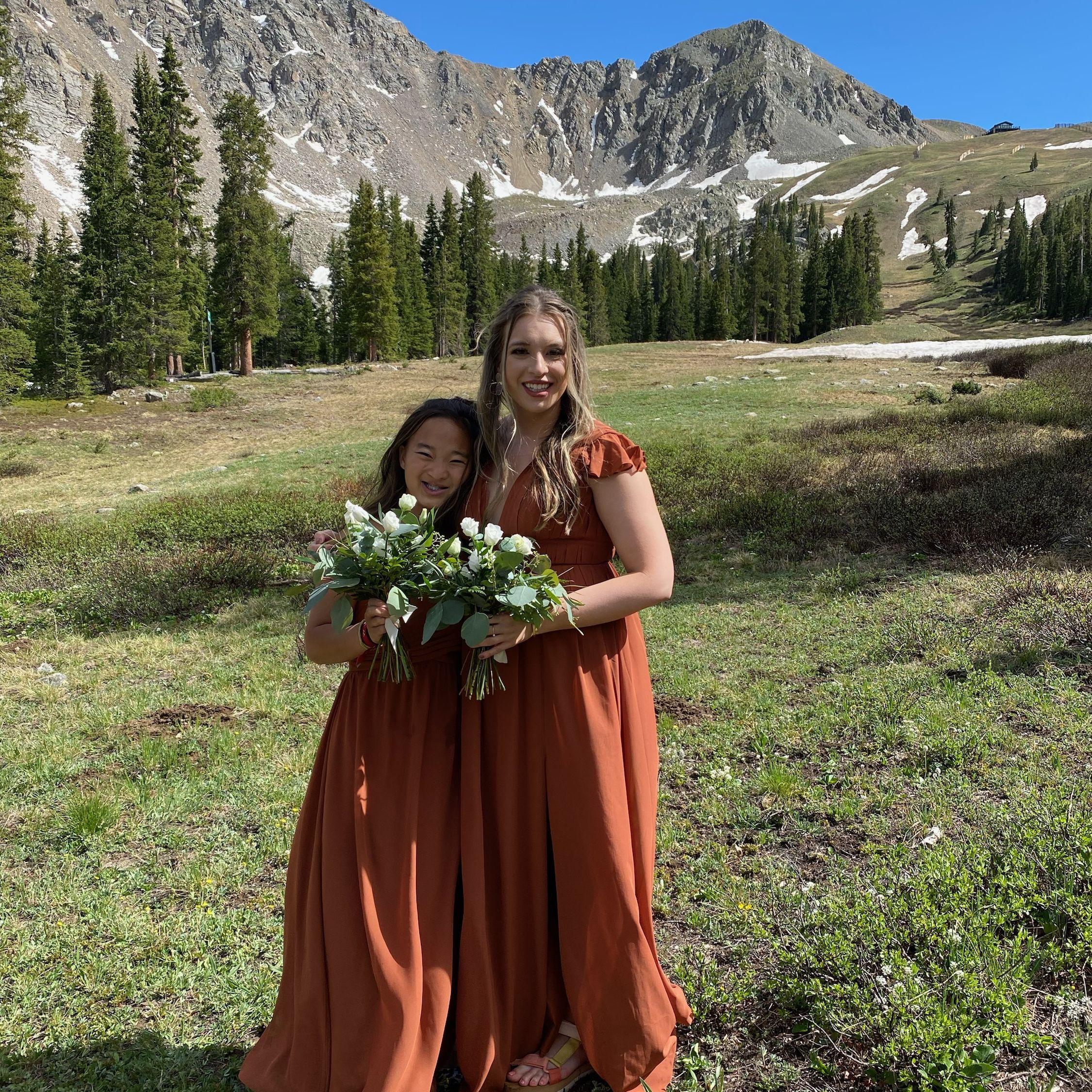 Annie Smalley
Bridesmaid
Annie is my little sister and best friend for life. I am 13 years older than her and remember taking her everywhere with me as a teenager and she has always been the best buddy. It has been amazing watching her grow into an incredible young woman and seeing how the Lord is shaping her life. She has one of the biggest hearts, is always ready to serve anyone, is always down for a board or card game, is one of the most creative and smart people I know, and is one of my favorite people to laugh with.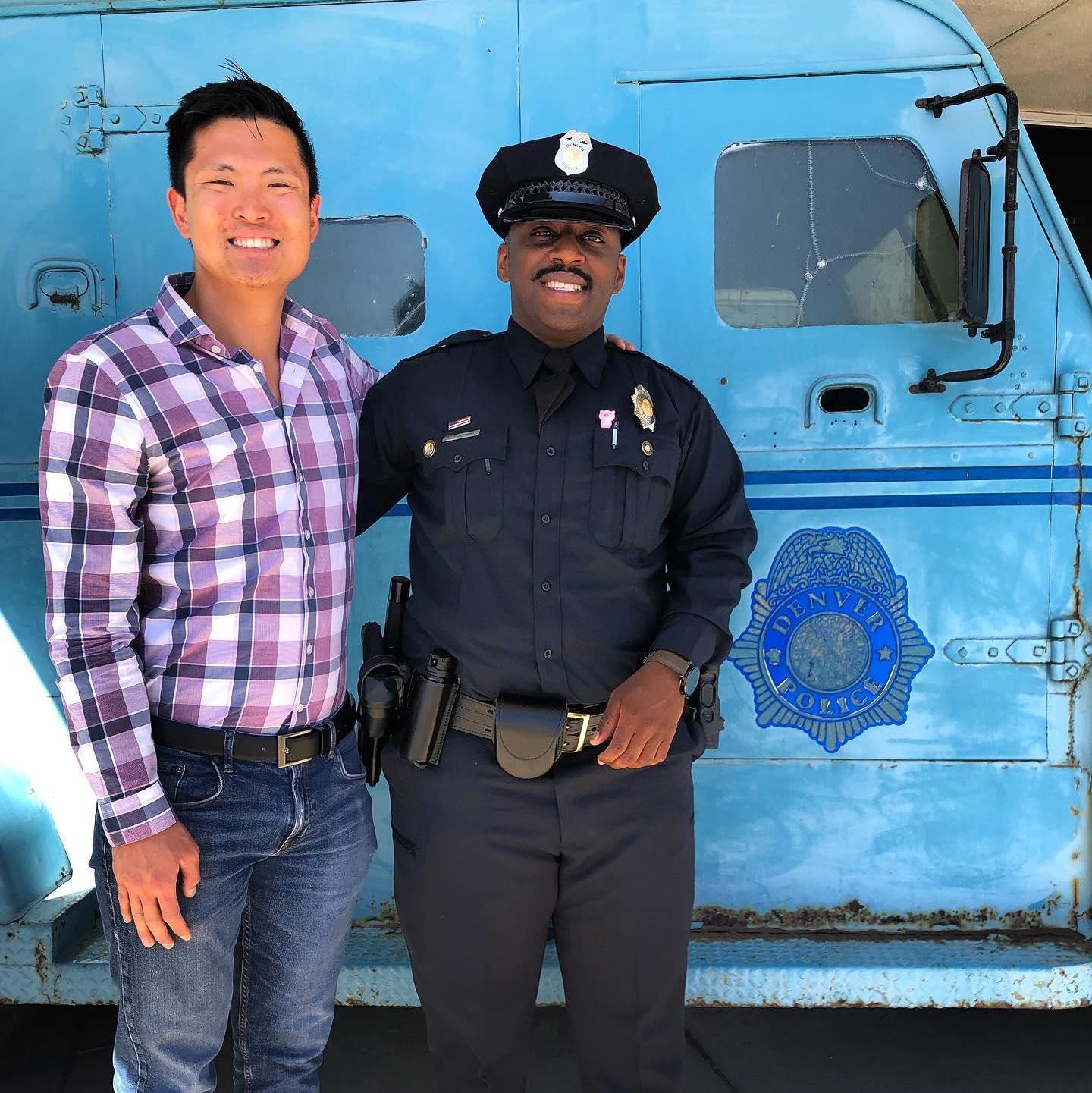 Jquan Howard
Groomsman
Jquan is my close friend/brother who I met at Colorado State University in 2014. Jquan actually knew of me before I knew him because as an 18-year-old, insecure, obnoxious, and loud "adult", I introduced myself to ~250 individuals as "Gin, like the beer" at a breakout session for the scholarship we both received... I was so proud, I thought I was funny and cleaver. That is until I was quickly corrected by the speaker that Gin is in fact a liquor and not beer and that as an 18-year-old scholarship recipient, I shouldn't be drinking anyways... Public Humiliation 101. You would think Jquan had pity on me. Nope. Jquan disliked me from that point forward. That is until I decided to force him to be roommates the summer of 2014. I must have brain washed him pretty well because we were roommates again in 2016-17, then again from 2021-today... see a trend? Jquan and I have lived together longer than everyone else in my life (minus immediate family). He has seen a lot of different versions of me as we both grew up throughout undergrad and into our late 20s. Though we have only ever fought over dishes quite often over the last 10 years and one instance where I wrongly threw a pizza box at his face and he almost killed me, Jquan has been a brother. He is deeply loyal, protective, and my spontaneous travel buddy. Bible verse that describes our friendship: Proverbs 18:24 Song that reminds me of our best memories: Delirious (Boneless) - Steve Aoki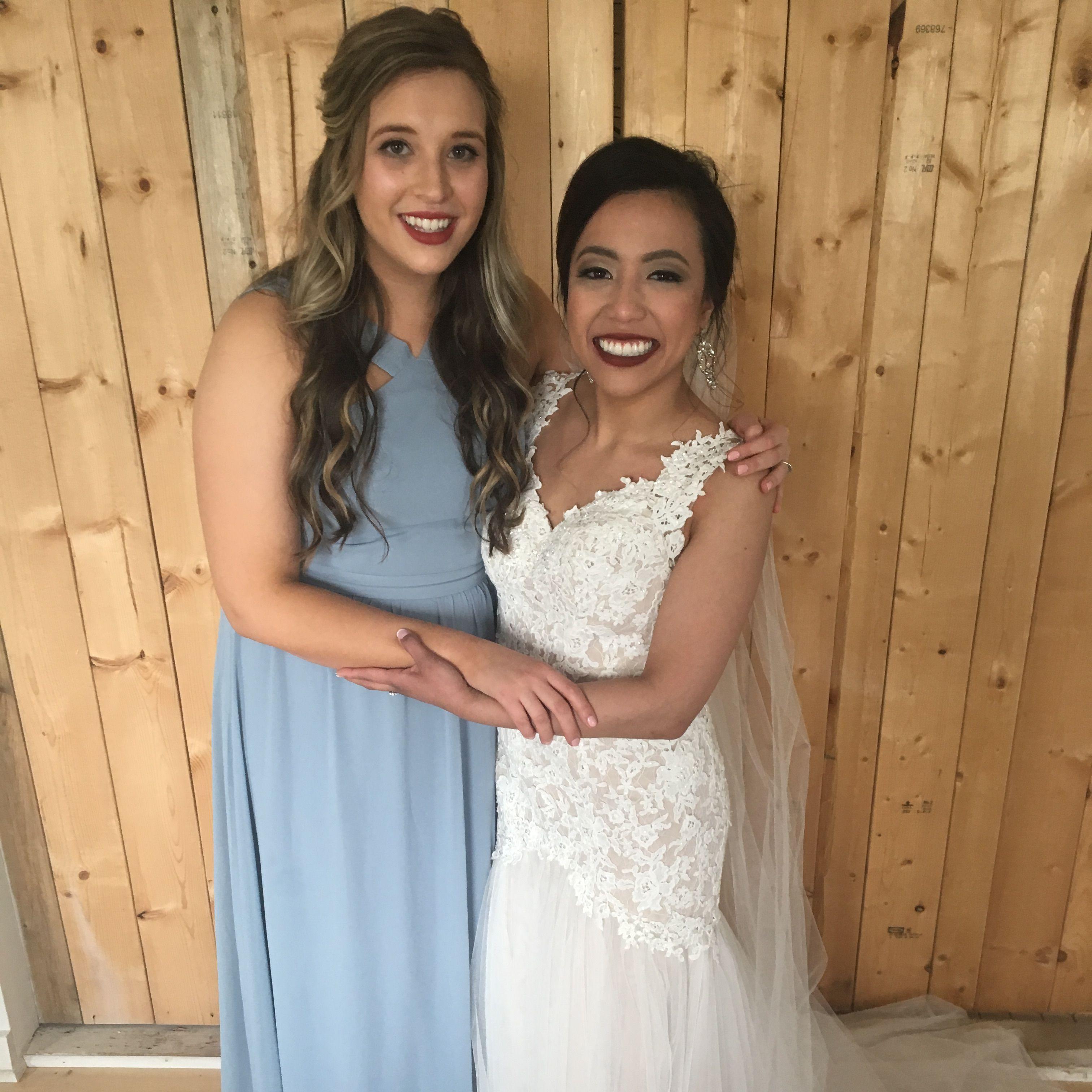 Anna Musgraves
Bridesmaid
Anna and I met in 6th grade when our parents would drop us off earlier than any other students and we would have hours to kill together before school started, and became best friends by default in 7th grade after realizing we had all of our classes together. Anna has walked through the best and worst seasons with me, and laughs with me through all of it. I'm so thankful for her friendship and the adventure and fun she brings to my life!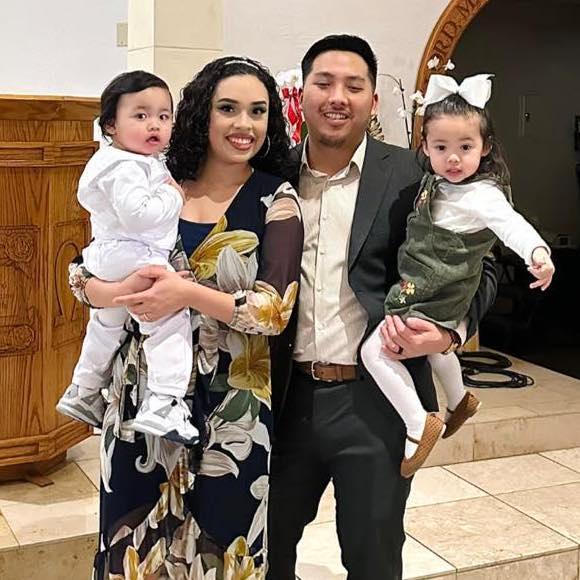 Steven Knapp
Groomsman
Steven is my little brother who I met in Colorado Springs where we grew up together in the same apartment complex under some difficult circumstances. Our friendship is easily my longest friendship that has seen many stages in the last 15+ years. We first met as kids, and I upset him for some reason, and he cussed me out... Turned out my mom was good friends with his aunt, and I saw him later that week and ratted on him... I was petty (I have grown). Coincidently, that interaction was the catalyst for an entire weekend spent playing Spiderman and talking about how much we loved Naruto. Over the years, Steven and I grew a friendship, especially around basketball. As we have become adults, he has come to me for advice in different areas of life like a big brother. I get honored with those occasions since I never had a brother growing up and I know it is rooted in trust. Honestly though, I think as he has gotten older and grown from younger brother to a grown man with a beautiful family, successful career, and life aspirations, I find myself looking up to him. Steven is the epitome of what it means to succeed in life, he is a loyal friend, and I love how we have been able to grow from kids to men and still stay in touch. Bible verse that describes our friendship: Proverbs 14:23 Song that reminds me of our best memories: Ohh Ahh (My Life Be Like) - Grits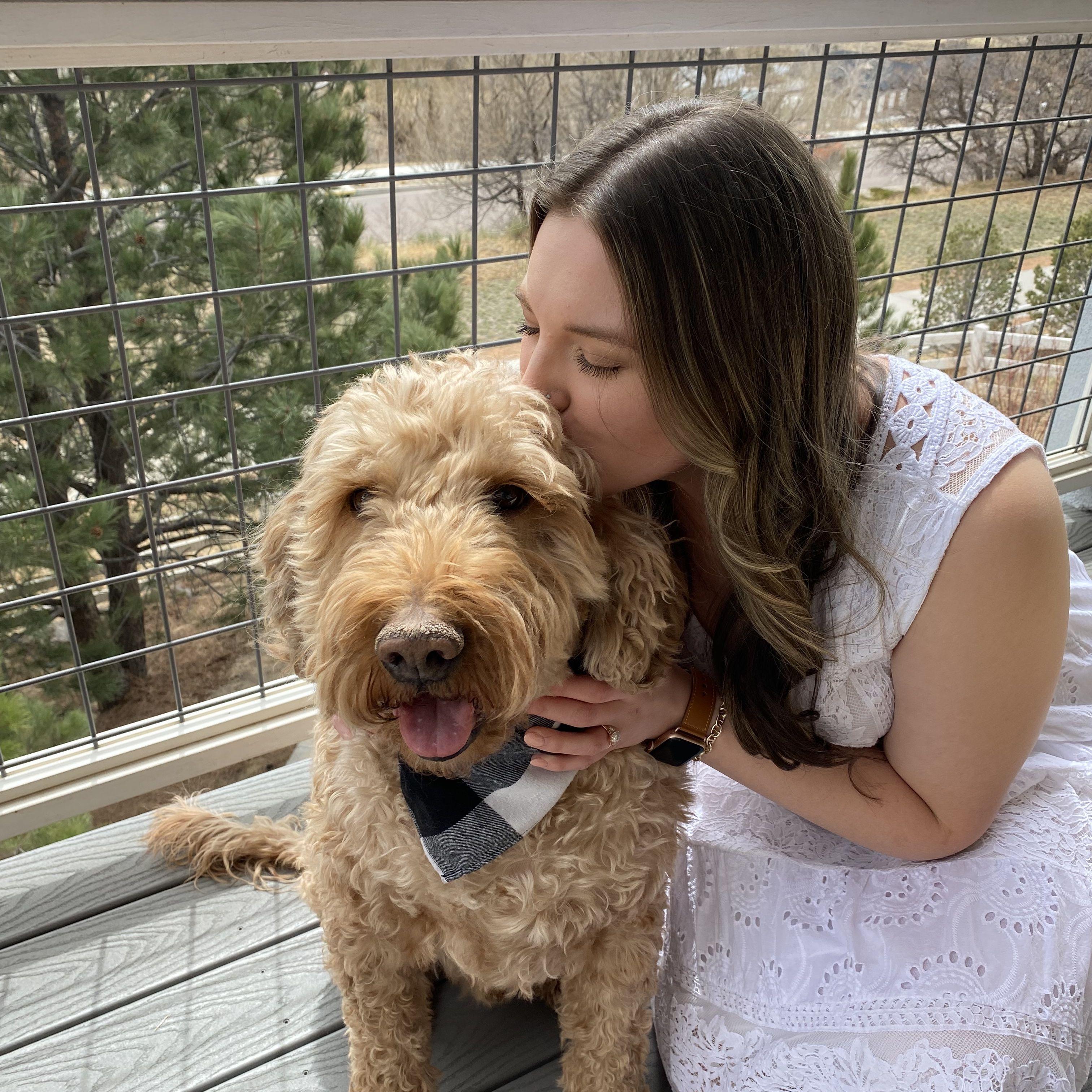 Sampson Cooper (Sammy)
Dog of Honor
Sammy cannot wait to stand by his mom's side while she says "I do" and Jin officially becomes his dad! He will be following a strict diet & exercise regimen leading up to the wedding to look and feel his best and cannot wait to tear up the dance floor with everyone.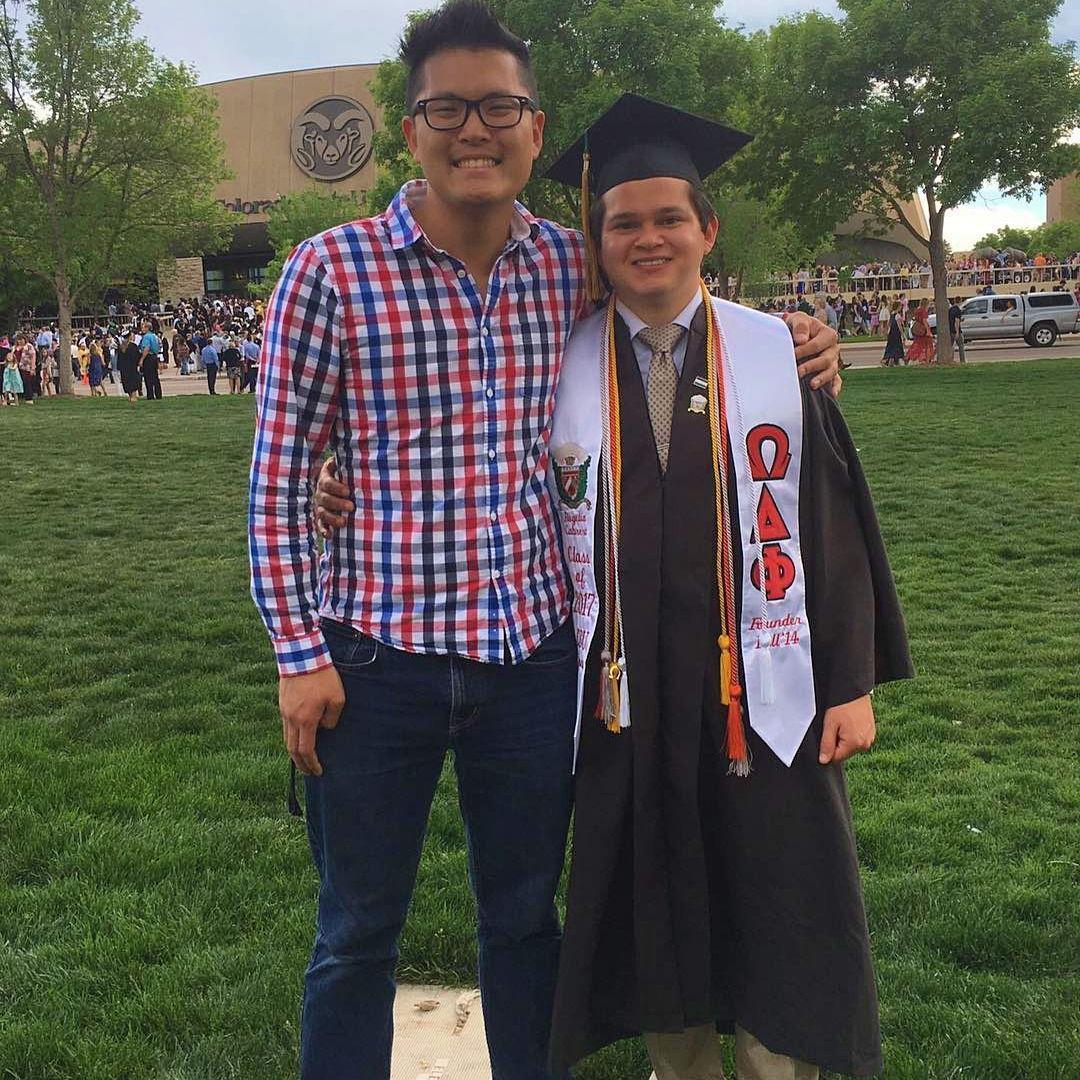 Rogelio Cabrera
Groomsman
Rogelio is my good friend and pledge brother from ΩΔΦ who I met back in 2014. Would you believe it if I said that Rogelio's first impression of me wasn't the best? (There's a trend here and one common denominator...). We spent a LOT of our undergrad years together running our small fraternity. Rogelio has been a brother who has always celebrated my successes and been there in my failures. Rogelio is someone who has been loyal, trustworthy, and someone who I look up to. Rogelio was someone who did a lot for me in 2019 when I went through one of the hardest times of my life and is someone who showed unconditional love in that season. Bible verse that describes our friendship: Proverbs 17:17 Song that reminds me of our best memories: Danza Kuduro - Don Omar