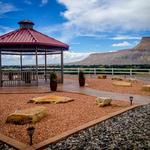 Colterris at the Overlook
3548 E 1/2 Road, Palisade, CO 81526, (970) 464-1150
Colterris at the Overlook is where it all got started for Matthew's family! Visit the tasting room, taste the peaches, and walk to the gazebo that overlooks the Grand Valley! This is where we will all be for The Welcome Party Friday evening.

Colterris Winery
3907 North River Road, Palisade, CO 81526, (970) 464-1150
Come visit the winery and see how the wines are made! From the vines, to crushing the grapes, fermentation, aging and bottling, this is the whole experience! Be sure to check out the fermentation tanks, barrel cave, and bottle library. There is plenty of space on the outdoor seating area for relaxing and enjoying a glass of wine.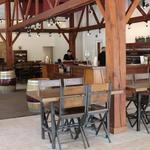 Colterris Collections Tasting Room
3708 G Rd, Palisade, CO 81526
Come visit the High's newly opened Colterris Collections Tasting Room! It has more seating and offers a different selection of wines down in the town of Palisade!
Other Local Wineries
Although Colterris is tough to beat, other tasting rooms to enjoy might include: Carboy Winery, Mesa Park Vineyard, Restoration Vineyards and Bookcliff Vineyards.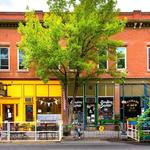 Downtown Palisade
Palisade, CO 81526
The small town of Palisade has plenty offer on your trip. From a local brewery, distillery, and cute little shops and restaurants, there is something for everyone. You can rent bicycles and tour local wineries as well as float the Colorado River, all of which you can book and start from downtown Palisade.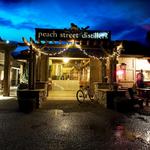 Peach Street Distillers
144 Kluge Avenue, Palisade, CO 81526
A great option to taste different spirits in downtown Palisade!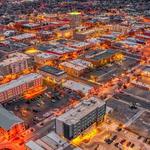 Grand Junction
Grand Junction, CO
The city of Grand Junction has everything you could need from a larger metropolitan area. There are plenty of restaurants and shops in the cute downtown area to explore on an afternoon.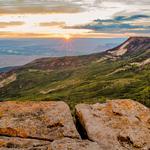 Grand Mesa
Cedaredge, CO 81413
Take some time to venture up to the Grand Mesa, the world's largest flat-top mountain! Grand Mesa is home to more than 300 alpine lakes and numerous hiking trails. Take the drive from Palisade over to Cedaredge and back on the loop for some gorgeous views of nature.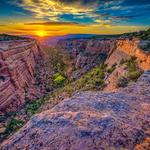 Colorado National Monument
Grand Junction, CO 81507, (970) 858-2800
The Colorado National Monument is ~30 minutes from Palisade and is worth a visit on your trip. The 23-mile Rim Rock loop through the National Monument is scenic and home to many beautiful rock formations. This is a spot you can consider biking of driving through, but certainly worth the quick trip from Palisade for an afternoon picnic or simply just to drive through.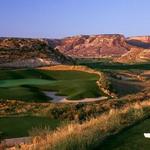 Golf
2325 West Ridges Boulevard, Grand Junction, CO 81507, (970) 255-7400
There are numerous golf courses in the area if you want to get out and explore Colorado via golf cart! Redland's Mesa, Adobe Creek, and Tiara Rado are a few of the most fun.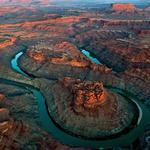 Moab, UT
Moab, UT 84532
Moab is ~1 hour's drive from Grand Junction, and home to Arches National Park. There is plenty to hike and do outdoors in Moab.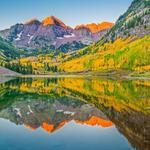 Aspen
Aspen, CO 81611
Aspen is about 1 hour, 45 minute drive from Palisade and a great spot for a weekend getaway. The Maroon Bells are a beautiful sight with plenty of hiking and outdoors activities to explore around Aspen. With world-renowned food, shopping and nightlife, this is worth stopping by on your visit if time allows.