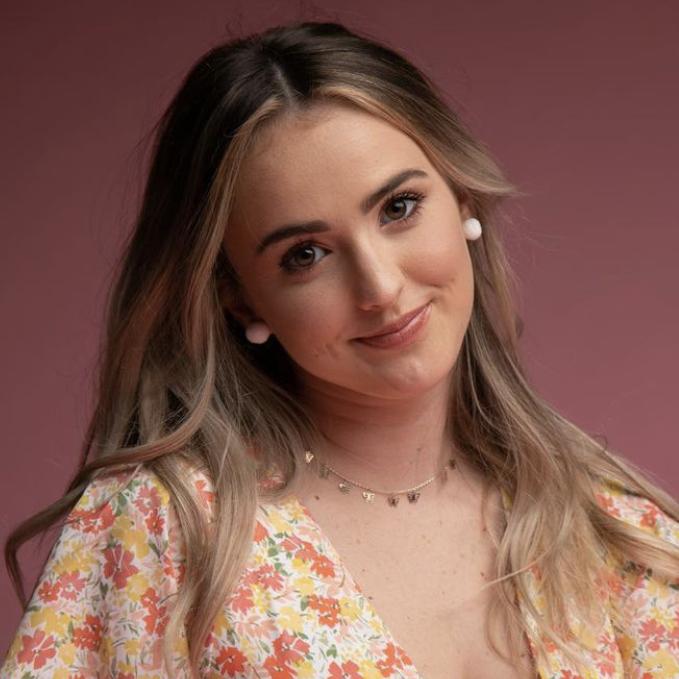 AlexAnne Rogers
Maid of Honor
AlexAnne Rogers! Talented, beautiful, kind, hilarious, and my very best friend. The best cousin a girl could ask for. AA is my soulmate (aside from Colton of course) and probably the best human on the face of the earth. Anyone lucky enough to know AlexAnne knows she has a heart of gold and a laugh that will put a smile on your face. AlexAnne makes me laugh so hard I cry. Our favorite thing to do together is sit in bed and do nothing. I'm pretty sure thats our love language. We could talk to hours and hours and never get tired of each other. She has the most pure soul and joyful energy. She gets me like no other. <3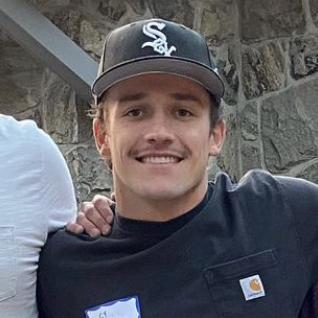 Cy Denney
Best Man
Cy (aka Vladimir, aka Hanz) is the silliest guy I know. I don't know if Cy and I have talked to each other in our normal voices for over a year. We have been traveling buddies forever and have many memories in Lake Powell, Mexico, and St. George. Some memories we should probably try to forget. Cy has the unique ability to make everyone laugh and feel welcome in any group. Everybody loves him and wants to be around him. I'll never forget that you were the one who dislocated my elbow sophomore year. You single-handedly ruined my football career. I'm kidding. I love you, and you're like a brother to me!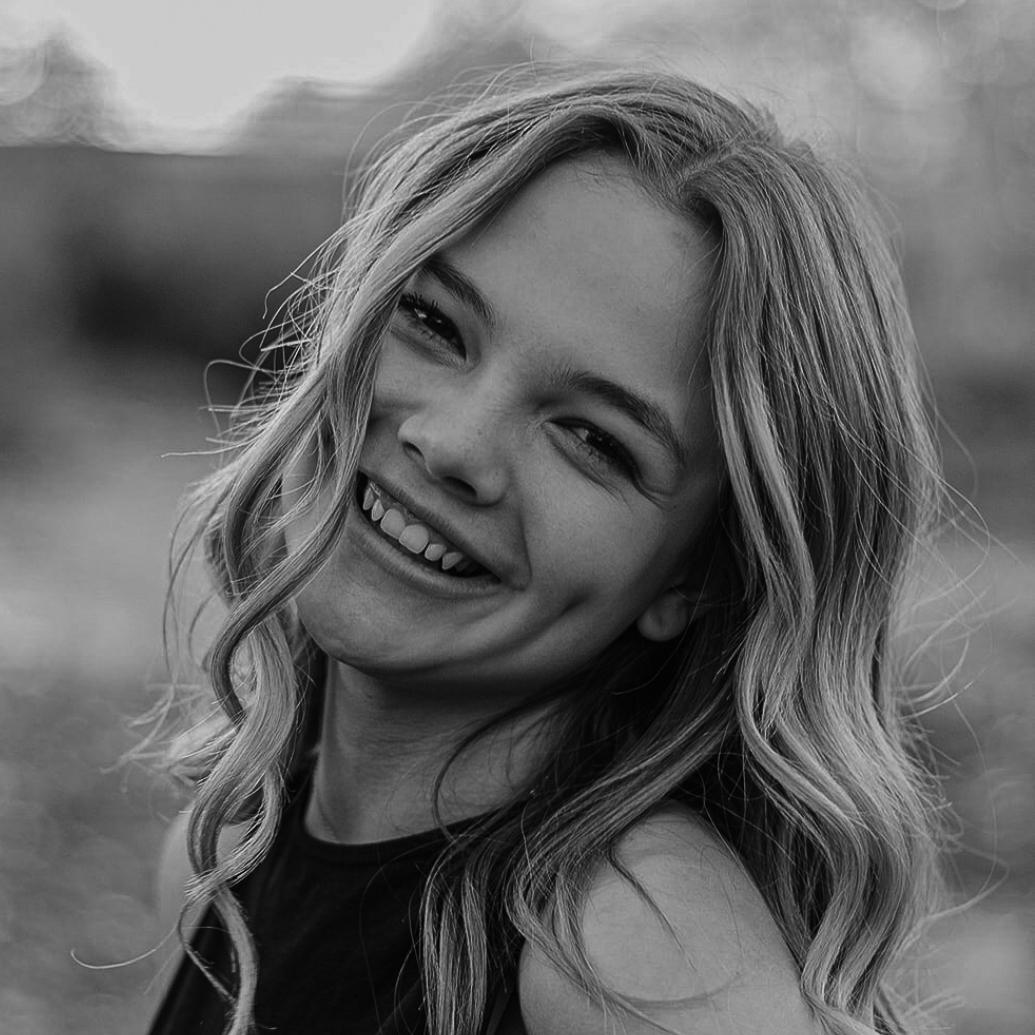 Sadie Rogers
Bridesmaid
Sadie mother freakin Rogers. Sadie is the most amazing little sister EVER! Sadie is a ray of sunshine and a breath of fresh air. She is goofy, gorgeous, artistic, sassy, bubbly, empathetic, loves everything nature and Taylor Swift. A true gold rush if you know what I mean ;) Sadie is my go to gal for all things. A true lover and friend to all, she will always lend a shoulder to cry on or a listening ear. Sadie can pretty much do anything and everything. She is a retired theater kid, but she still belts out Hamilton in the shower every once in a while. The way to her heart is fruit, plants, and anything orange. She is the sun to my moon, my personal barbie doll, and my built in best friend.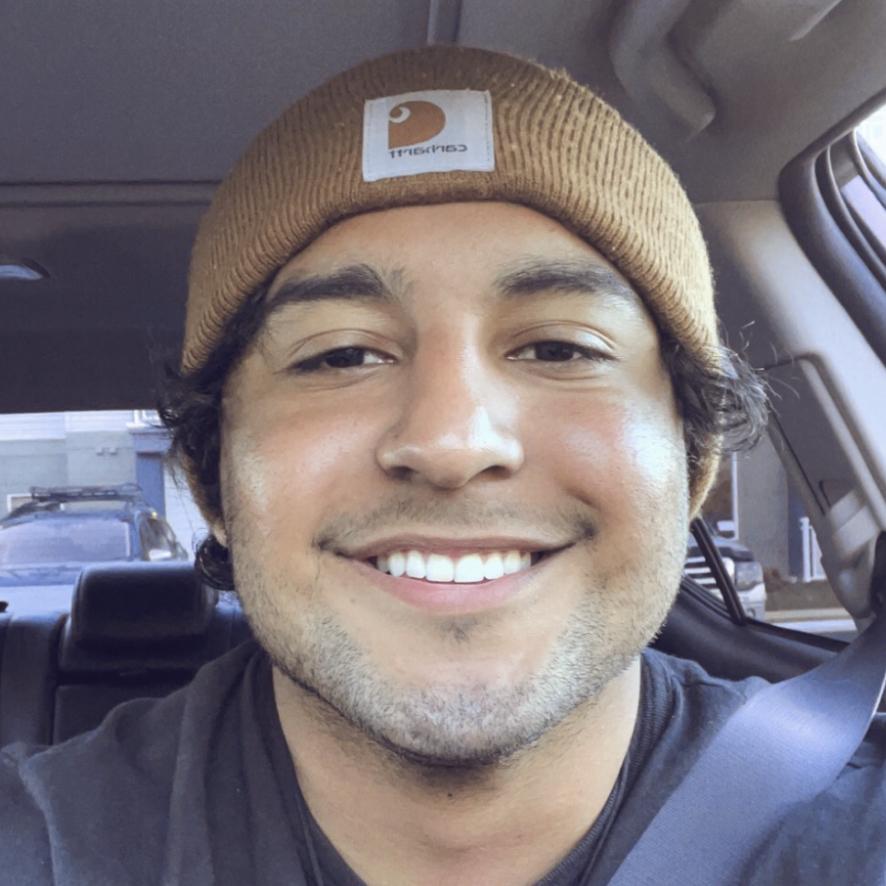 Ali Carrillo
Groomsman
We had too much fun in high school together. You were just using me for my car 90% of the time. We were the most dynamic QB & WR duo in 9th grade at North, no one could stop us. We rode the bench together at basketball games and went to McDonald's after every game. You would always get the most mayo on your hot and spicy it was gross. We were the rebellious ones on the track team, never running those stupid warm-up laps they would try and make us run. You were a big part of helping me prepare for my mission, and I am so grateful you did that. Love you, Ali!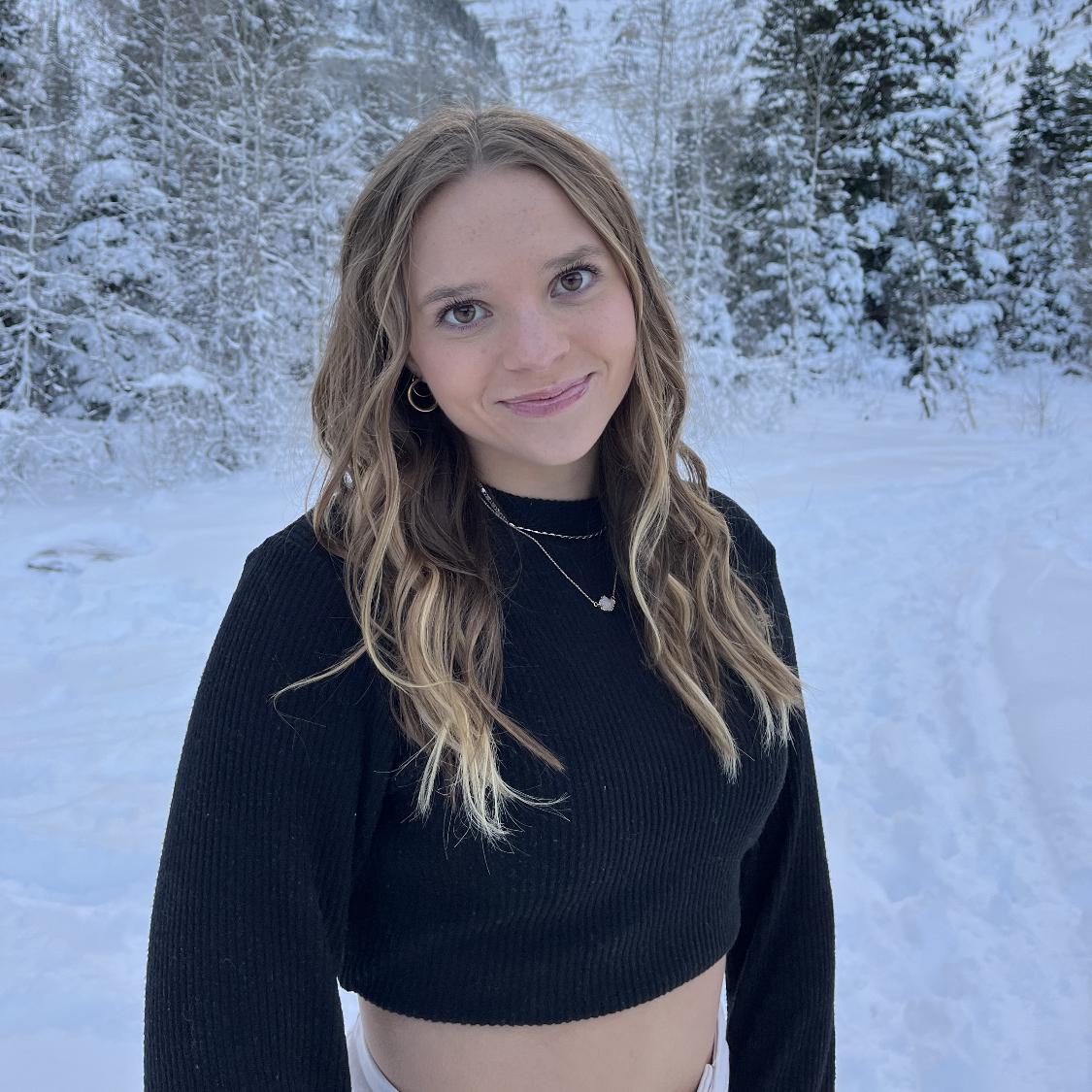 Brooklyn Larson
Bridesmaid
Brooki Shnook is THE life of the party. Brook is my childhood best friend and that has not changed with time. She is a go-getter, fun loving, hard working, hilarious, talented, smart, beautiful, fierce gal and all packed into 5'0". Brook is the type of friend who will always be by your side no matter what phase of life you are in. No matter how much distance is between us or how much time has past, Brook remains one of my very best friends. She is currently killing it on the BYU dive team. Pretty sure she's off to conquer the Olympics next. Brook also probably holds the record for making me pee my pants from laughing. My OG. My day 1. My oldest friend. I love you Brooki! <3
Oskar Petersen
Groomsman
Oskar was the one that started my golf addiction. The summer after we graduated, Oskar, Eli and I golfed almost every morning before we left on our missions. We both sucked at golf then, and now you still suck—Bogey squad for life. Oskar and I have also worked together for the past two years. In those two years, I learned so much from him. He makes it easy to talk to him, and he always makes a joke about something. Now I'm lucky to be a business partner with this guy! Let's kill some bugs!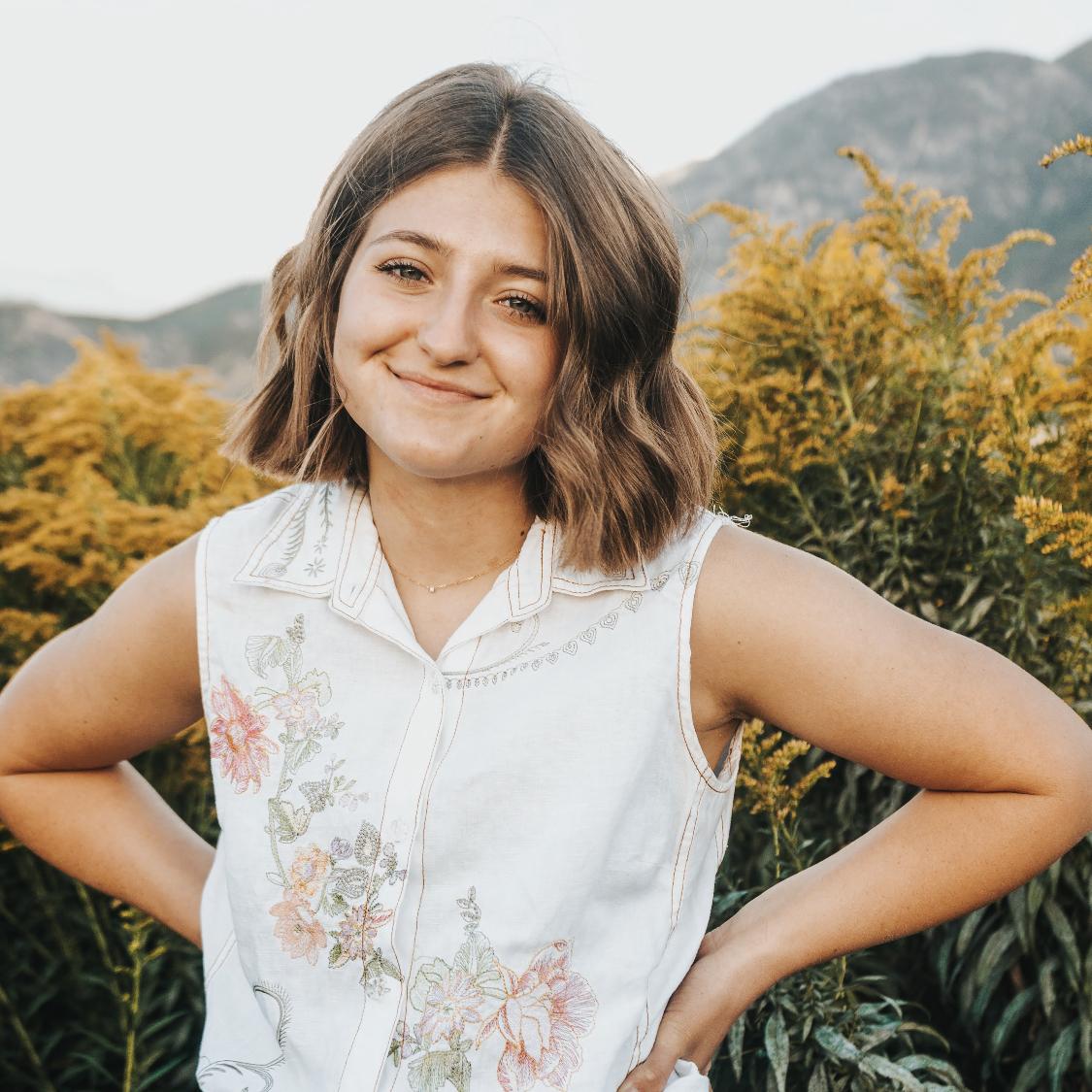 Lindsay Simpson
Bridesmaid
Lindsay Simpson. My honorary cousin. Lindsay is basically my sister at this point. She loves any and all things purple. She is an ambitious queen and is always the best at whatever she puts her mind to. She is an aesthetic mommy and I am pretty sure her life is just a Pinterest board. She went on an LDS mission to PARIS so gentlemen be carful or she might just seduce you with her french. She is witty, beautiful, trendy, unique, incredibly intelligent, hard working, loving, and adventurous. Most of my core memories are from sleepovers with her and Carol, General Conference weekends, and trips to Cali.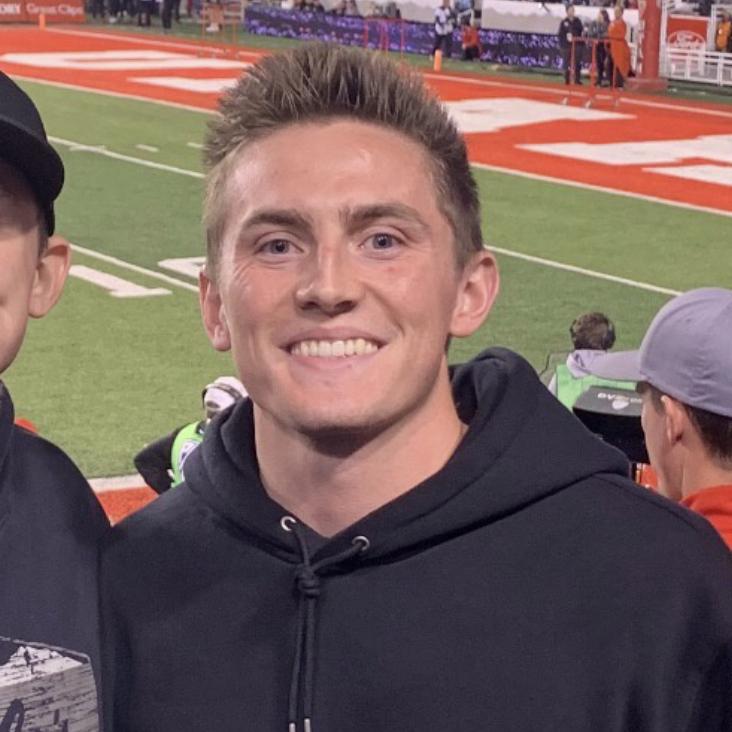 Eli Hall
Groomsman
Forever the most legendary duo will be Slim Magician and South Pole! We could not get a win to save our lives, but at least we had fun! I witnessed the craziest moment of your life when you got your hole-in-one! That was crazy! Bogey squad for life! Eli is a huge role model for me. He is a motivated guy who lives by his principles. We have had many deep talks about our lives and the gospel that I'll never forget. I'll always feel comfortable talking to Eli about anything. Now we get to build a company together! Northern Utah doesn't know what's coming for them!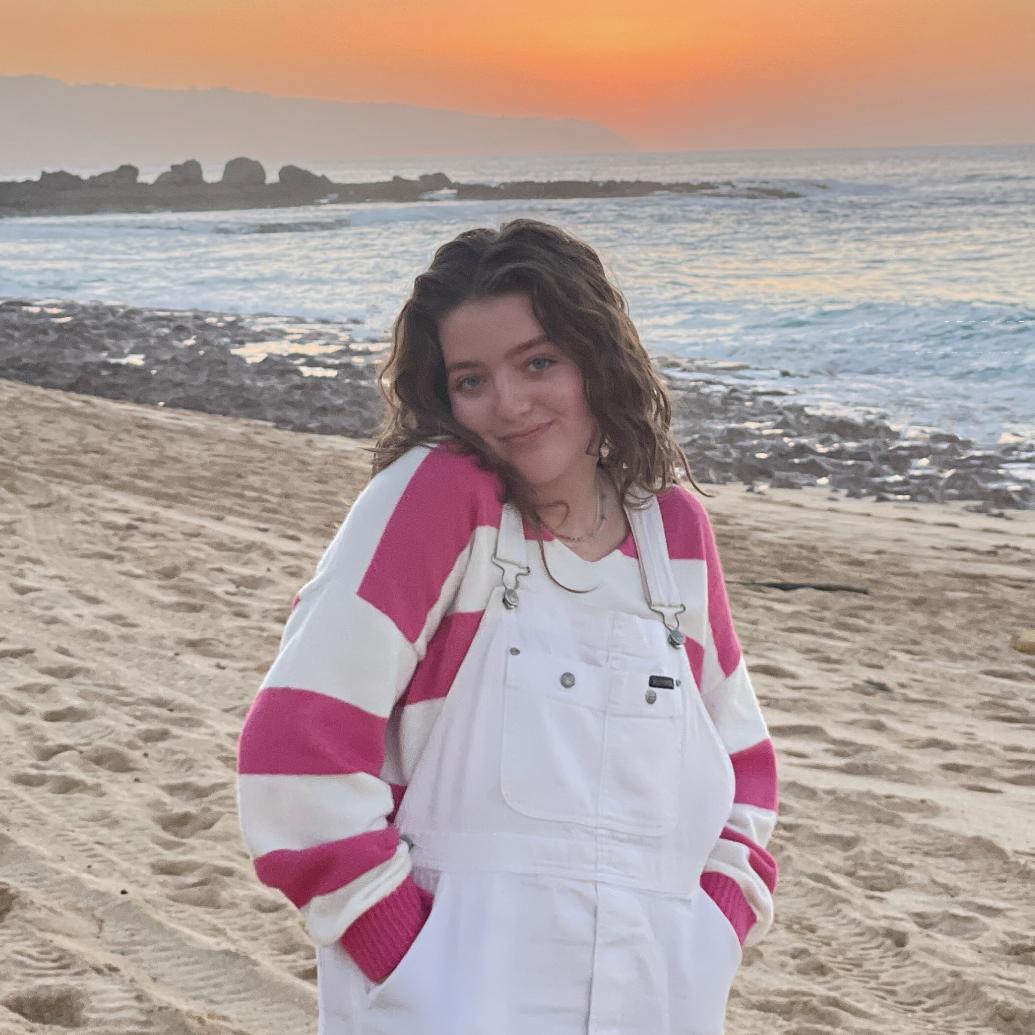 Caroline Simpson
Bridesmaid
Caroline, Carol, Carlos. The younger sister of the Simpson Duo. Again my Honorary cousin. Caroline just like Lindsay is an aesthetic queen! She is living out our Soul Surfer dreams (besides getting her arm chomped off by a shark) in Hawaii right now. Caroline is an out going, funny, adventurous, unique, gorgeous, shark loving, life of the party gal! Again so many core memories made with Carol: playing barbies, making Harry Potter potions, prank nights, watching Mama Mia, and polyvore. She is dating Timothee Chalemets twin, so sorry boys she's off the market. If I had to say one last thing about Carol, it would be that she is an ICON living.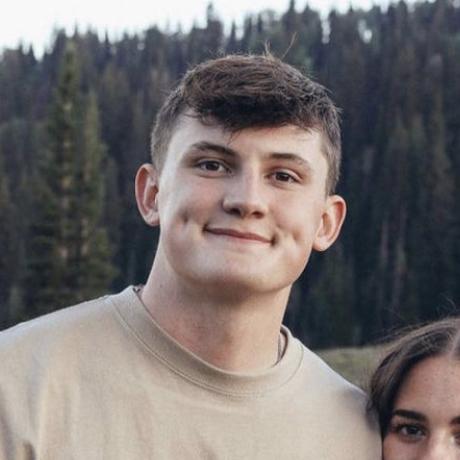 Spencer Hall
Groomsman
Spencer has been one of my closest friends over the past year. We have had very many talks about how much we hated Boston. It was the worst! Except for that sandwich shop we went to together. That was amazing! Sorry I have had to dominate you in Wii tennis, basketball, bowling, and sword fighting. Thanks for being a good sport about it, though. Some of your comments while playing Fortnite has made me laugh the hardest in my life. Thanks for always being down to stay up late and hang out with me. Hopefully, you will soon get a pair of golf clubs and can golf with us!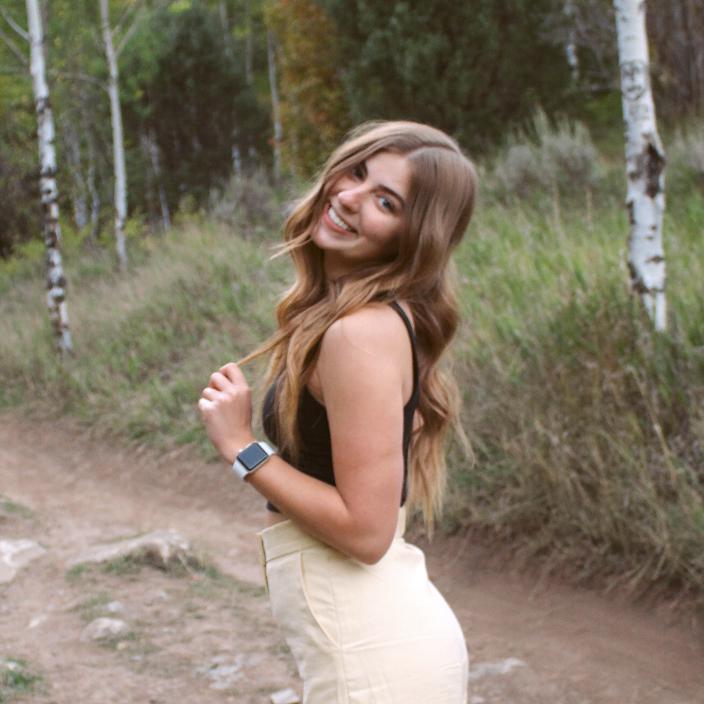 Katie Stonecipher
Bridesmaid
Katie Stonecipher, soon to be Katie Church! We met our first year of college and lived together for two years. We became friends by throwing a carton of milk out of the car at 2am. In my opinion thats a pretty solid way to start a friendship. Katie has been there for all the monumental moments of my adult life. Including inventing the lifted couch. Katie is a minimalist and organized queen. She works her butt off at school, the gym, and work. She is hilarious, adventurous, smart, logical, humble, independent, and always growing. She pushes herself and those around her to their full potential. She has a gentle vibe and always makes those around her feel calm and grounded.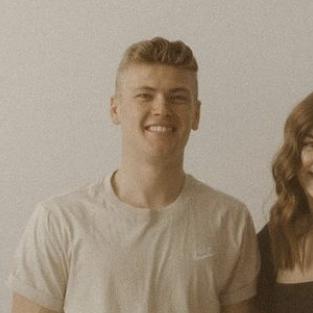 Hayden Church
Groomsman
Hayden is my ultimate rival in every sport there is. No one has ever pushed me so hard to get good at golf, pool, Fortnite, basketball, and bowling. We met in South Africa and had the most fun any missionaries could have had without breaking the rules too severely. I'm glad you found someone better than Liako. (; Since then, we have made many memories on and off the golf course that I will never forget. The good news is you drove it 230! Excited about all the memories we will continue to make.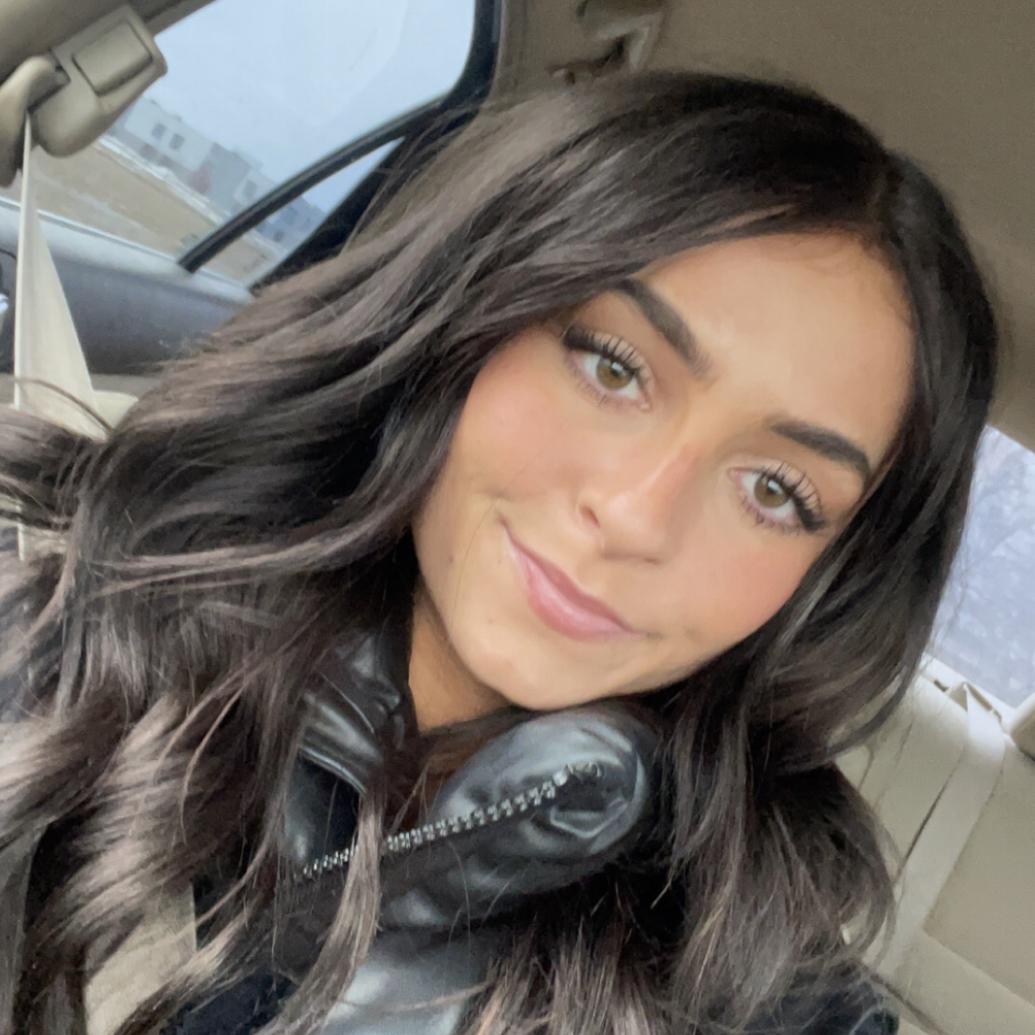 Tessa Shields
Bridesmaid
Tessa Shields! I met Tessa 5 years ago on an HEFY trip to Samoa. Instantly we clicked. Tessa and I share a very unique bond where we just understand each other fully. She has the biggest heart. She is also one of the strongest people I know. She is a beauty queen, gym mommy, and skincare guru. Tessa works hard at everything she puts her mind to. She is constantly pushing herself to be the best she can be. She has also been my roommate of 3 years and has been there every step of the way for my adult life. I am always reminded of her love by the cute notes and treats she leaves me "just because". I am so blessed to have a friend who is always so understanding and empathetic.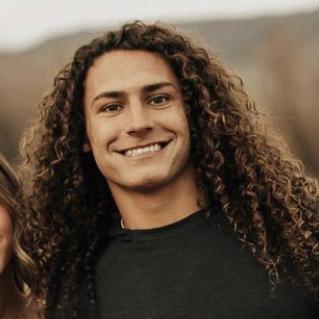 Hudson Schenck
Groomsman
Hudson and I were best friends in high school. We would drive together to football and basketball practice every day. Some of those days going over the pass in the snow were crazy. I remember we slid sideways in your Jeep and went off the road for a second. For some reason, I had no expression on my face. We thought we were the coolest in Weber for our years together. I'll always remember all the talks in the hot tub at night or driving home late. We had so much fun, and I value our friendship every day.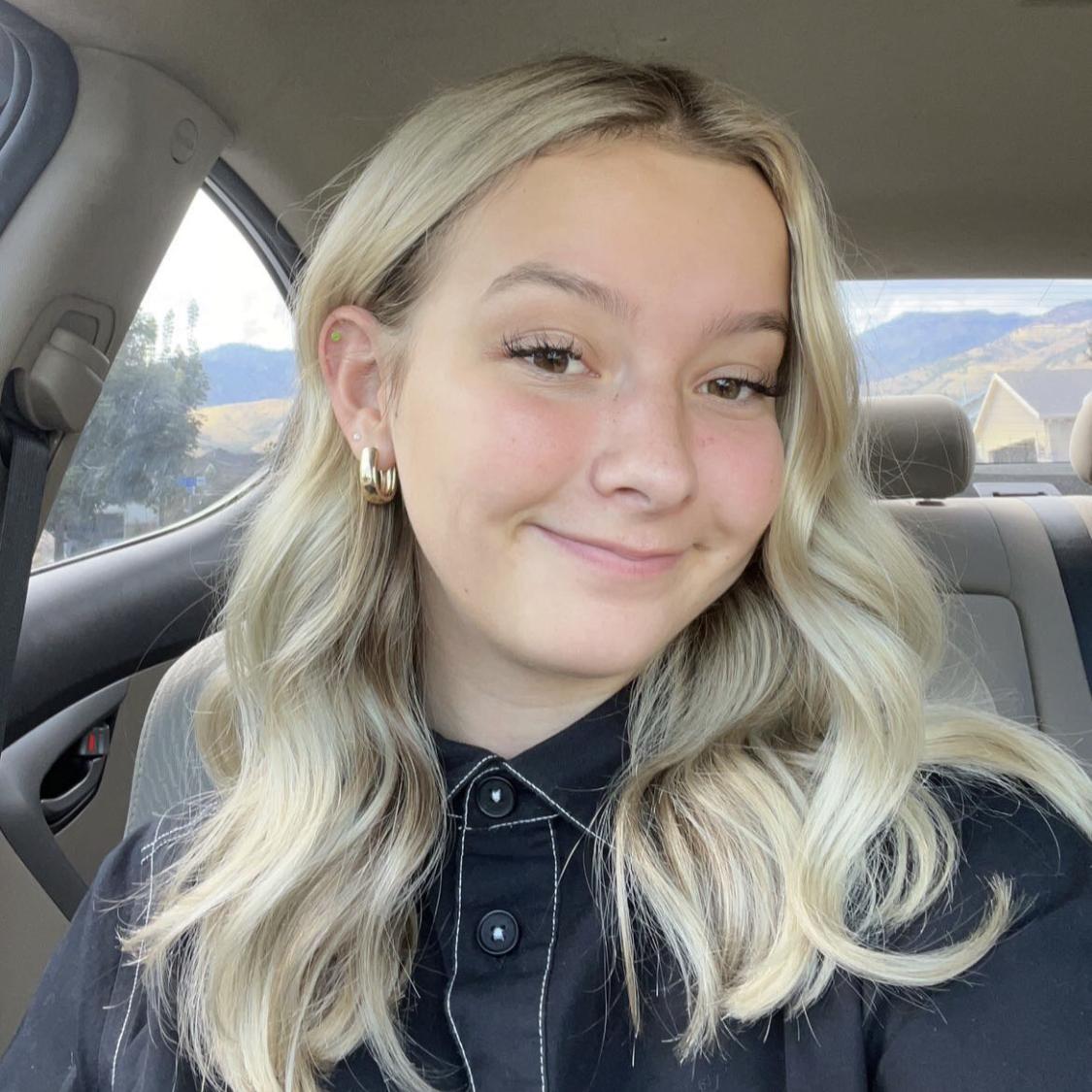 Abby VanDyke
Bridesmaid
Abby VanDyke. Aka Gail. Abby is my super mature friend. We met in hair school and became best friends. Being friends with Abby is probably the easiest thing I've ever done. She is hilarious, spunky, sassy, beautiful, vibey, and the raddest girl there is. She can make me laugh no matter what mood I am in. She effortlessly brings good vibes wherever she goes. Abby is a thoughtful and loyal friend. She has a contagious smile and laugh. Abby loves music, animals, disco balls, sharks, dancing, and talking in ridiculous accents with me. She is the life of the party and can boogie like no ones business. There is no doubt in my mind that Abby and I were destined to be best friends.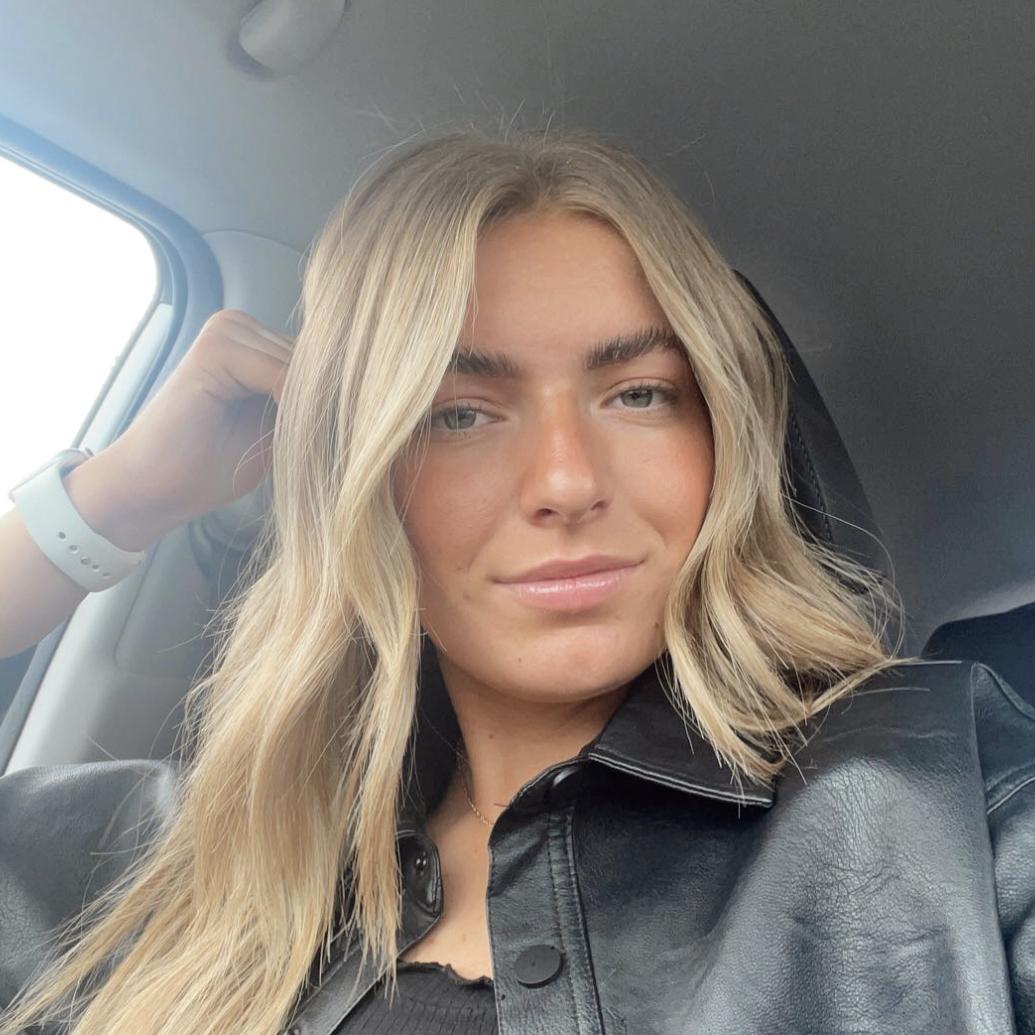 Shelby Abbott
Bridesmaid
Shelby Abbot is muscle mommy. She is the first person to actually get me to the gym. We met in hair school and became best friends so fast. She has the swaggiest shoe game and can make anything look good. She has a huge heart and makes everyone around her feel loved. She is kind to everyone she meets and can always brighten your day. Shelby is incredibly funny and makes you laugh for hours on end. She is full of hidden talents but never brags even though she definitely should. Shelby and I often bond over being material girls and one day living out our boujee MILF dreams. jk jk. Shelby is just an incredible human who inspires everyone around her to be their best self.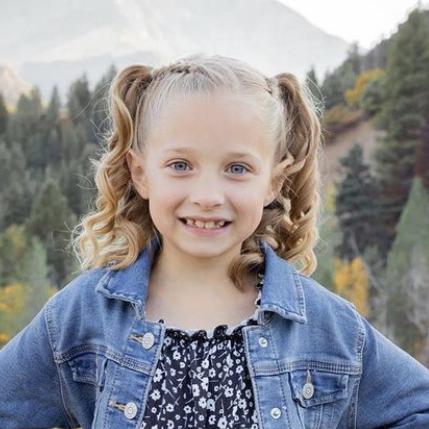 Lizzy Skinner
Flower Girl
Lizzie, aka Lizzard, has been able to pull off a British accent since she could talk. At 8 years old, she has crammed more personality, and a whole lot of sass into her petite little body that most people exhibit in a lifetime.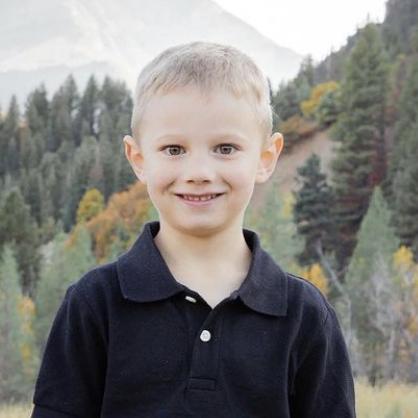 Liam Skinner
Ring Bearer
Liam, aka Rex, is very excited to be the Ring Barrier. With his dashing good looks and charming personality, he will win the hearts of all the single ladies. As the youngest cousin of the bride, he is beloved and adored by all.