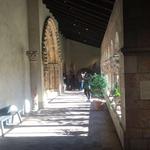 The Met Cloisters
99 Margaret Corbin Drive, New York, NY 10040, (212) 923-3700
They picked up part of a medieval monastery from the south of France, moved it to a park in Northern Manhattan, and filled it with medieval tapestries, sculptures, and other artifacts. It is one of the cooler museums in the city, and is surprisingly peaceful given where it is located. There is parking at the museum.
Bronx Little Italy
2396 Arthur Avenue, Little Italy, NY 10458, (718) 294-8259
We have both been to Italy multiple times, so please trust us when we say this is one of the best places in NYC to get authentic Italian food, for way less than you will pay to eat in the Manhattan Little Italy. Check out the Casa della Mozzarella to get fresh mozzarella and burrata that is equivalent to what you will find in Rome. We also love Enzo's for dinner, and Morrone Pastry Shop for cannoli. This area is a little difficult to access via public transport, so we recommend driving. Fortunately there is usually street parking in this area.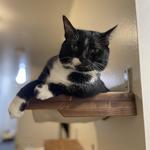 Petting Zoo
400 Fort Washington Ave, 5C, New York, NY 10033, 15182104396
Schubert is somewhere between our lord and master and our furry, cuddly son who sometimes bites us. At any rate, he LOVES new people (sometimes we doubt that he is actually a cat), and tells us that he is expecting to gain some new fans around our wedding, so we hope you will stop by and pay him a visit/homage.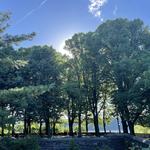 Fort Tryon Park
Dr To Broadway, New York, NY 10040, (212) 795-1388
This is our favorite local park. It features a flower garden, stunning views of the Hudson River and NJ, steep hills, and fields for hanging out in. The paths are paved for anyone needing wheels to get around, but you are otherwise surrounded by nature. It is very close to the wedding venue as well.
Malecon
4141 Broadway, New York, NY 10033, (212) 927-3812
We have been going here together since before we started dating. Our neighborhood is often referred to as 'Little Dominican Republic,' and Dominican food is delicious. We recommend getting a 'pollo entiero' (a whole chicken) and the 'platanos maduros', (mature, sweet plantians). The mofongo is also fantastic here!