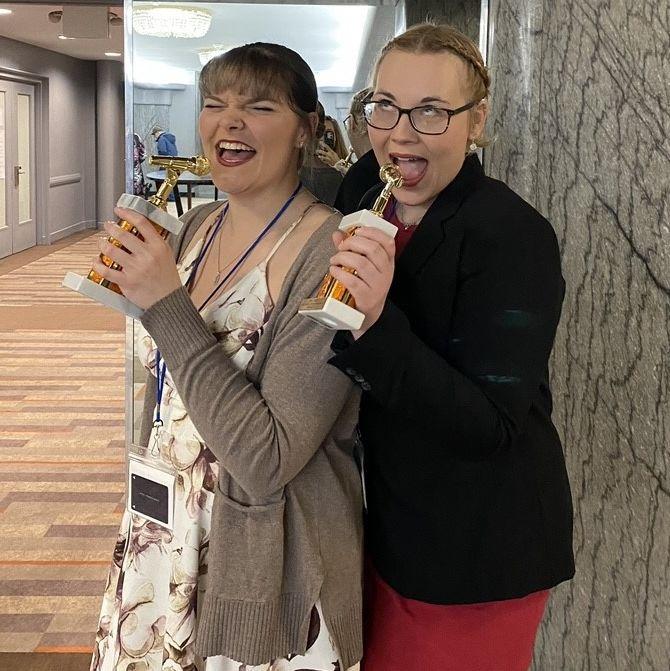 Abbey
Maid of Honor
Abbey and Camryn first met at 90.5 WERG through a mutual friend, but that was just the beginning for them. They have worked on countless shows at the Schuster Theater together, have been roomies on two trips to the Intercollegiate Broadcasting Systems Awards in NYC, and have quickly become life-long best friends. Camryn and Eli have gone on many double dates with Abbey and her partner, Erik, one of those being the night Eli proposed! Abbey and Erik were integral in helping to plan the proposal, and Camryn and Eli wouldn't have had it any other way. Abbey's contagious goofiness is unmatched, and she is always successful in putting a smile on your face, especially Camryn's. Camryn feels eternally lucky to have Abbey in her life, and is so honored to have Abbey by her side on her big day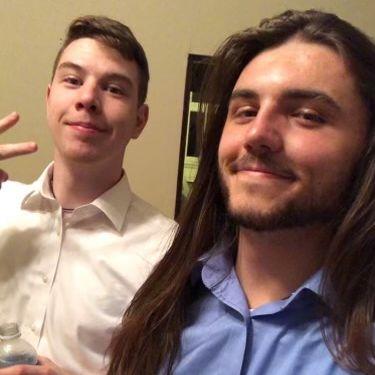 Aidan
Best Man
Aidan and Eli have been best friends since fourth grade. They swam together for years, and spent most weekends together throughout high school. Eli went to visit Aidan in London while he was studying abroad, and both guys have visited the other in their new cities. Eli and Camryn visited Aidan and his partner, Morgan, in NYC and Aidan came to see Eli and Camryn's place in Ohio shortly before they moved to NC. Even with the distance between them, the two talk practically every day while they play video games together. Aidan is Eli's go-to person when he needs to make a decision, or when he's trying to remember something from their past. The two have been stuck like glue since they were young, and Eli would be lost without his other half.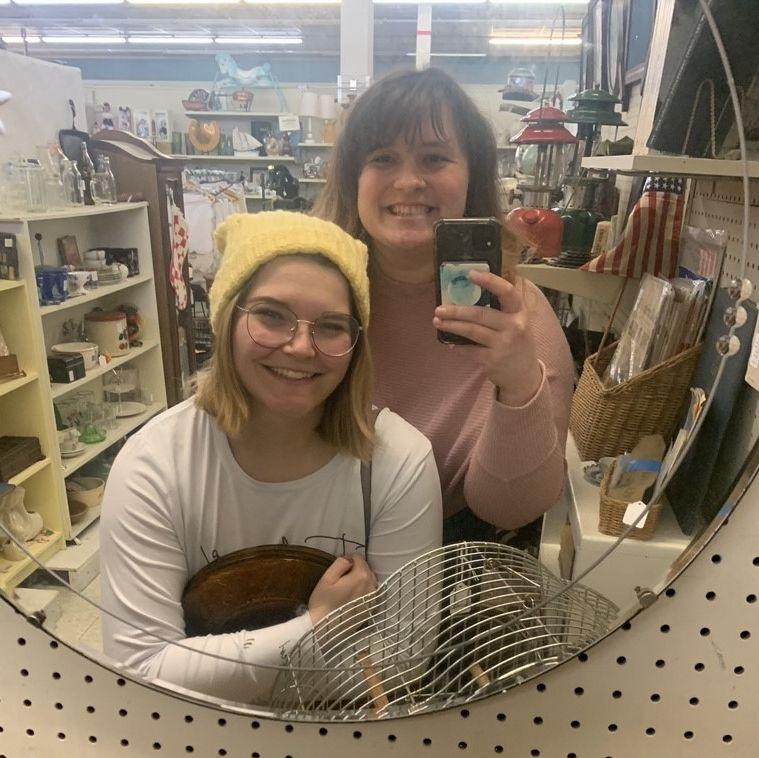 Beth
Bridesmaid
Beth and Camryn met for the first time at their college orientation, but would not come back together for a couple years. They were roommates for the last two years of undergrad, and grew really close within that time. The girls were ecstatic when they realized they accepted offers to graduate programs at the same school! Beth and Camryn have continued to grow their friendship in Bowling Green, going to see musicals, going thrift shopping, and just talking about life together. Beth is the kind of person you can tell anything to and she will take your words in with open arms. She has been a constant support for Camryn throughout their friendship, and Camryn is thankful to have Beth in her life, even if it's over FaceTime now that Beth's got her first big girl job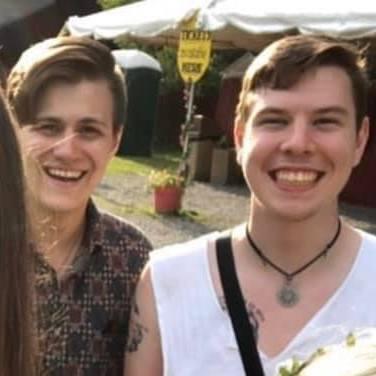 Hank
Groomsman
Hank and Eli are childhood friends who also swam together, and spent plenty of weekends beating each other with foam swords. The two are often attending concerts together, such as Zeal and Ardor and Ice Nine Kills, you know, the heavy stuff. Hank and Eli both bond over being Elder Emos, and are constantly sharing new music with each other. The two can also be found video gaming it up together on occasion, even if they can't always decide which game to play. Hank and his partner, Cass, are great at hosting game nights with Eli's friends, particularly the Christmas/New Year's Eve parties. Eli had the honor of being a groomsman for Hank when he got married to Cass, so Eli is excited to have Hank by his side for his big day, too.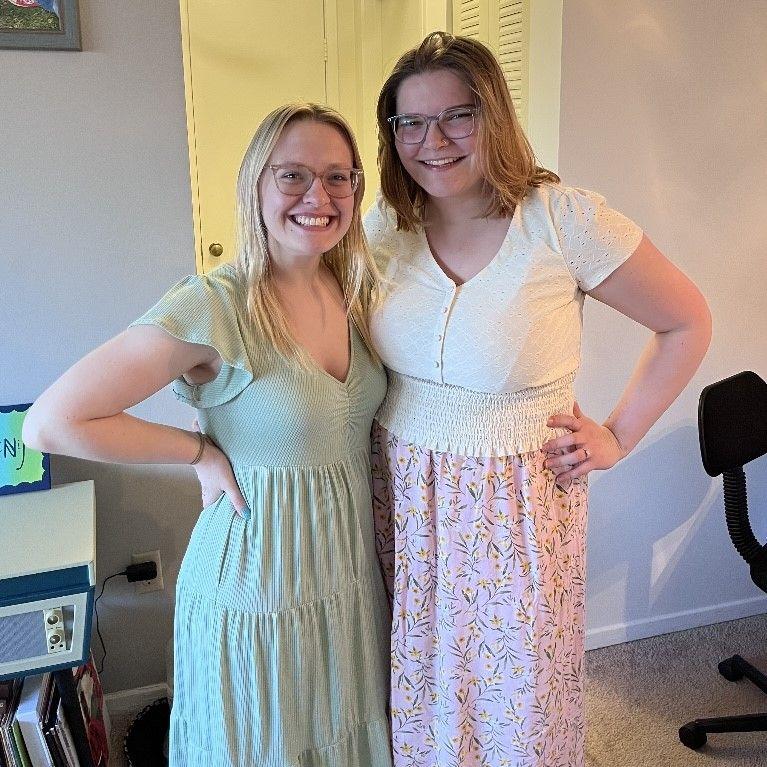 Riley
Bridesmaid
Riley and Camryn met doing a production of Trojan Women at the Schuster Theater. They bonded right off the bat, and in a matter of weeks became roommates! They shared a lot of late nights watching Handmaid's Tale and pouring their souls to each other. Sadly, Riley transferred schools the next semester, but as fate would have it, Camryn ended right back next to Riley when she went to BGSU for grad school. Since then, the two have grown incredibly close again, they've binge watched Avatar: The Last Airbender with Eli, and even went to the Disco! Camryn is so glad she made the decision to go to Bowling Green because it brought Riley back into her life in a big way, and her relationship with Riley is invaluable to her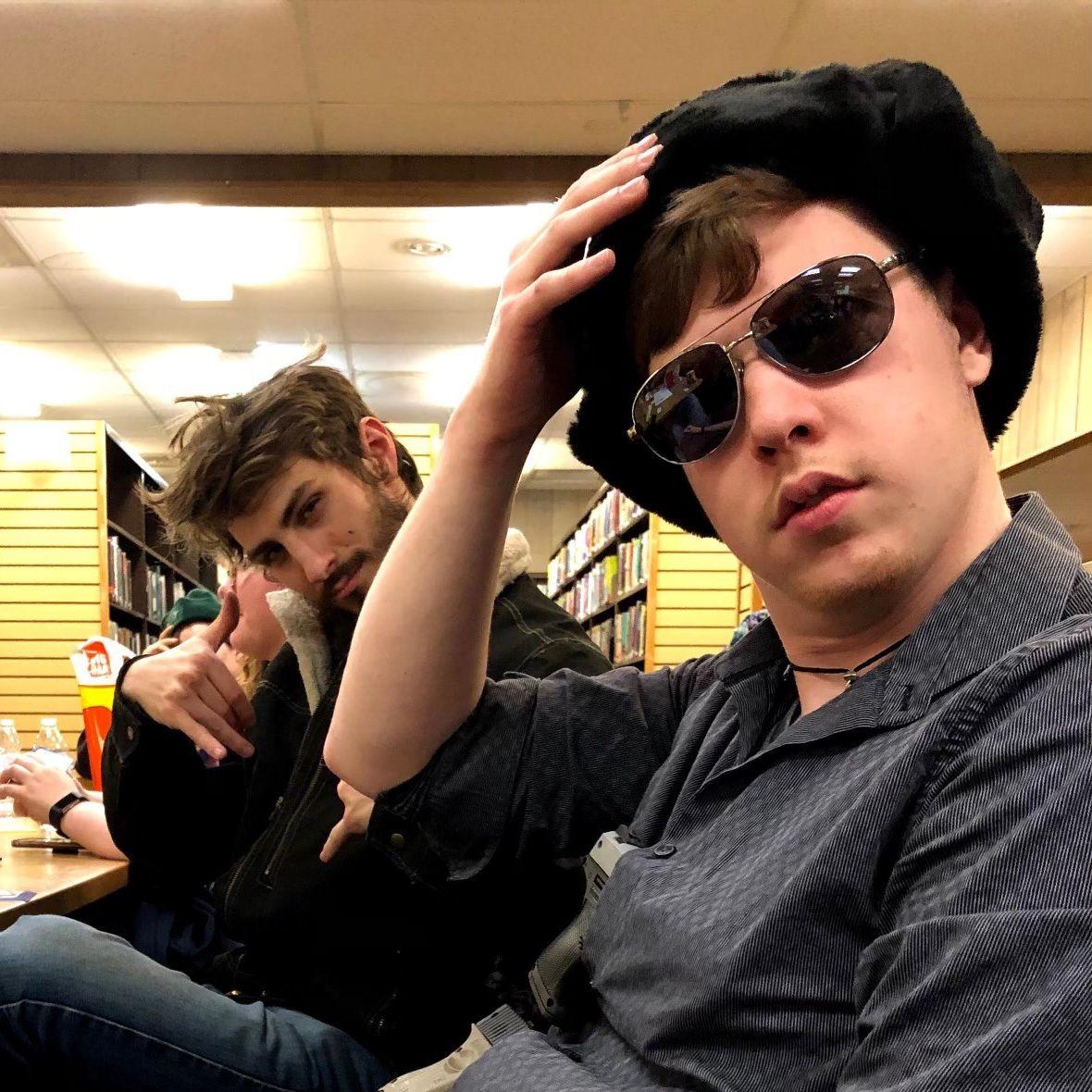 Isaac
Groomsman
Isaac and Eli are also childhood friends (do you see a trend here?). Isaac is notorious for being the Dungeon Master in the boys' Dungeons and Dragons game that has lasted over a decade. He is an unrivaled storyteller, and always keeps the boys on their toes with new riddles and adventures. Eli really admires Isaac's artistic abilities and has some of his paintings hanging in Eli and Camryn's home. Eli has fond memories of sleepovers at Isaac and Hank's house from growing up (did we mention they're brothers?), with Eli sleeping on the pull-out mattress from Isaac's bed and Isaac's mom's homemade waffles. Isaac serves as the comic relief in the friend group, and is never afraid to pull out his flute and start playing some background music. One can only hope (or not) he will bring it with him to the wedding!