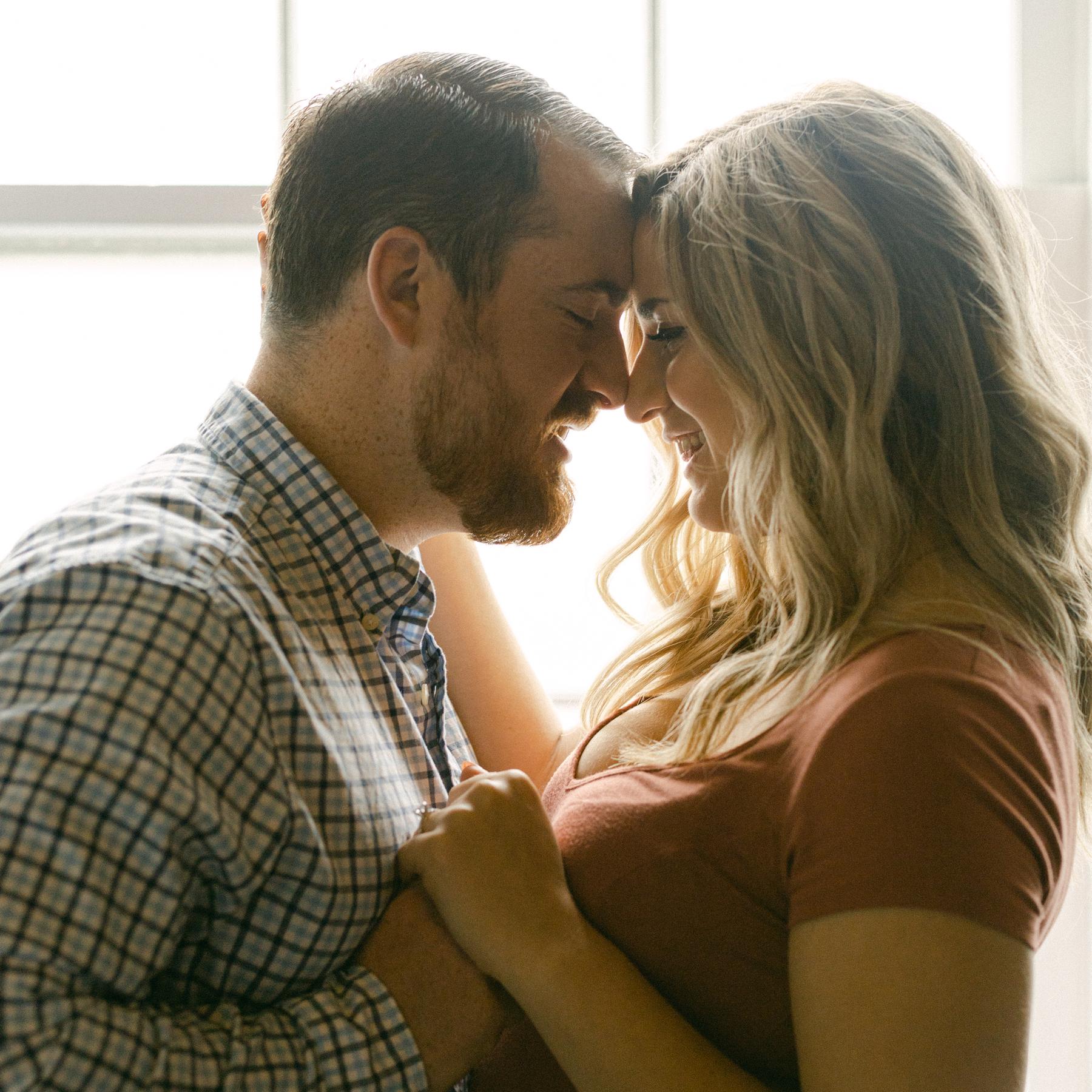 Daniella Licari
Bride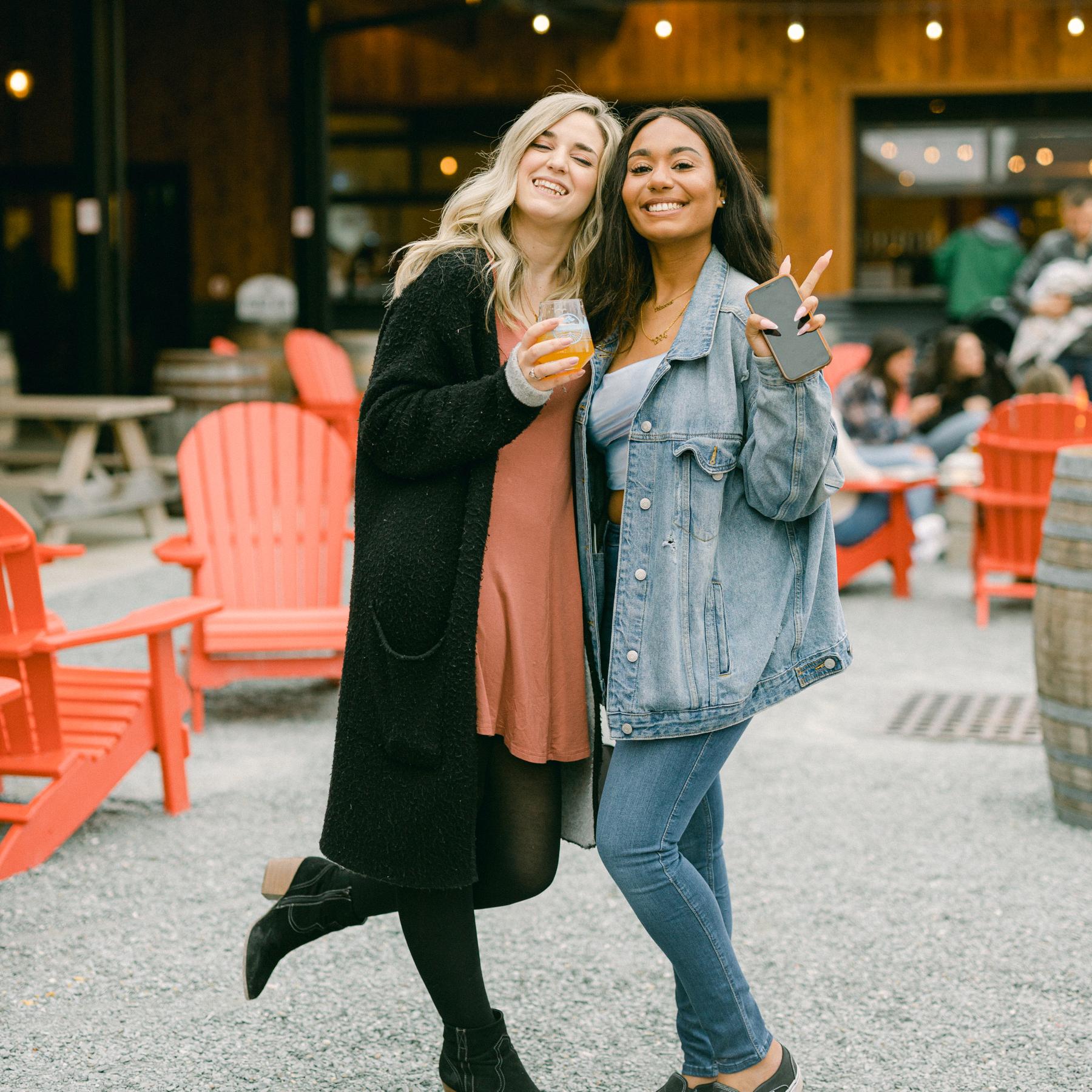 Kimberlie Meluziis
Maid of Honor
Maid of Honor Best friend to the bride. I met Kimmy when I was 10 years old. We became besties immediately when she moved to Queensbury. We loved being loud and fun and silly together. Never taking anything too seriously we've laughed our way through almost 20 years and I know we will make it to our Golden Girls era together. Most likely to be seen on a plane from Florida to my house, petting her cat Tarantino, crying about her puppy Coda, eating Dennys, or collecting baby Yoda knickknacks.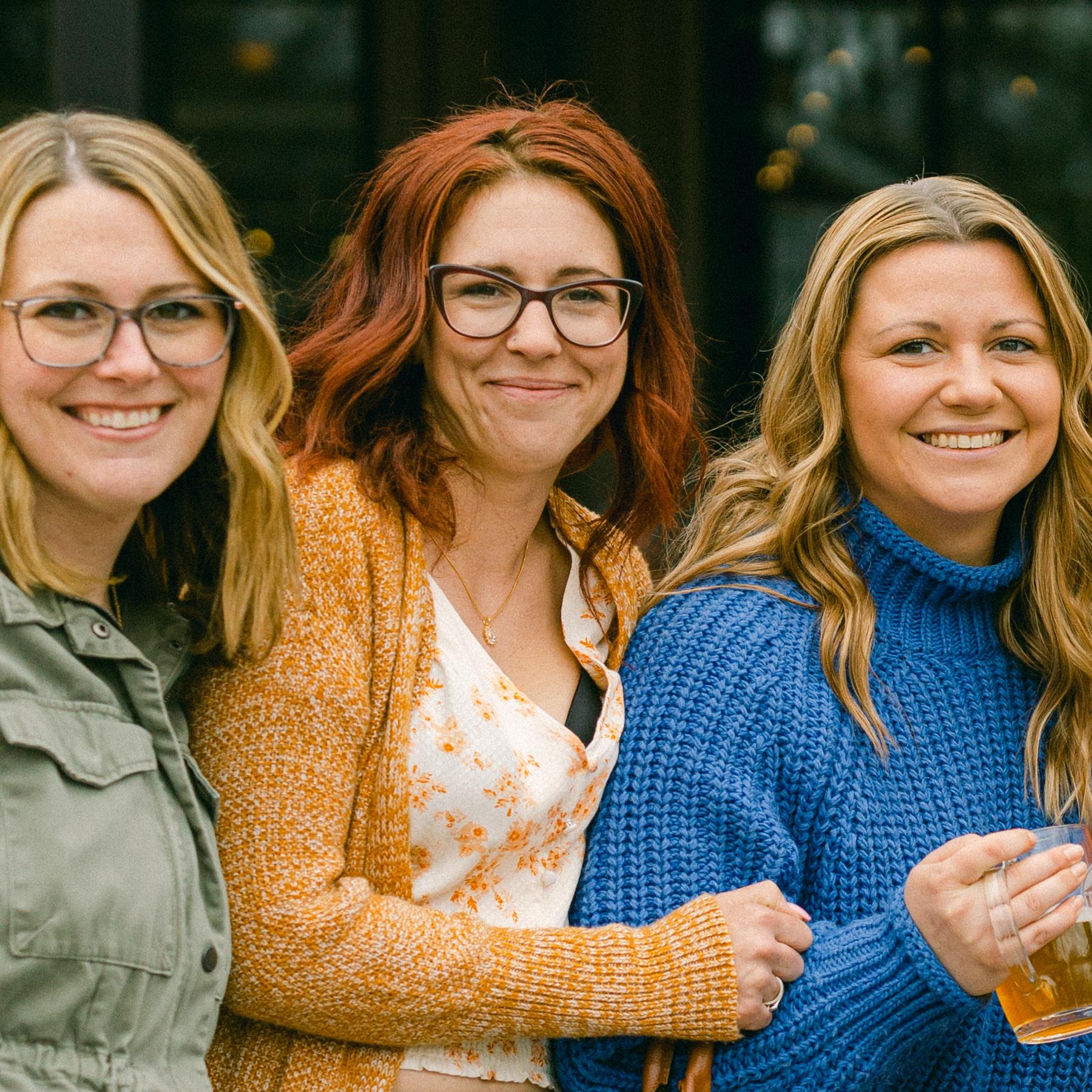 Amber Palmateer
Bridesmaid
Sister of the bride. My big sister has dealt with me being obsessed with her and not leaving her alone when we were kids to now being one of my best friends. She is always down for an adventure together no matter the distance we have to go. I can always count on her to answer the phone and listen to me vent for hours. Most likely to be seen working her butt off, hanging with our sister-in-law Amber Jane, drinking Fireball straight from the bottle, or floating in the pond.
Courtney Licari
Bridesmaid
Sister-in-law to the bride. When Courtney married my brother Paolo I could not have been happier. Courtney has always been accepting of my family and her family has welcomed Devin and I with open arms. Though I may be losing my last name I'm so glad she took it! Most likely to be seen chasing her pups around, chasing my brother around, or pool side at her mommas.
Lisa Granger
Bridesmaid
Best friend to the bride. I met Lisa waitressing together at Applebees back in 2012, we shared in our misery and quickly became best friends. We were roomies with her now Husband Caleb, and boy was that an adventure. From crazy neighbors to teaching her pup not to eat my cat, we went through it all. She now has the best little boy, Louis that I love being Aunt Yella to. Most likely to be seen playing outside with Louis, at Paula and Punks house, serving the finest cocktails, or having lunch at O'tooles with me.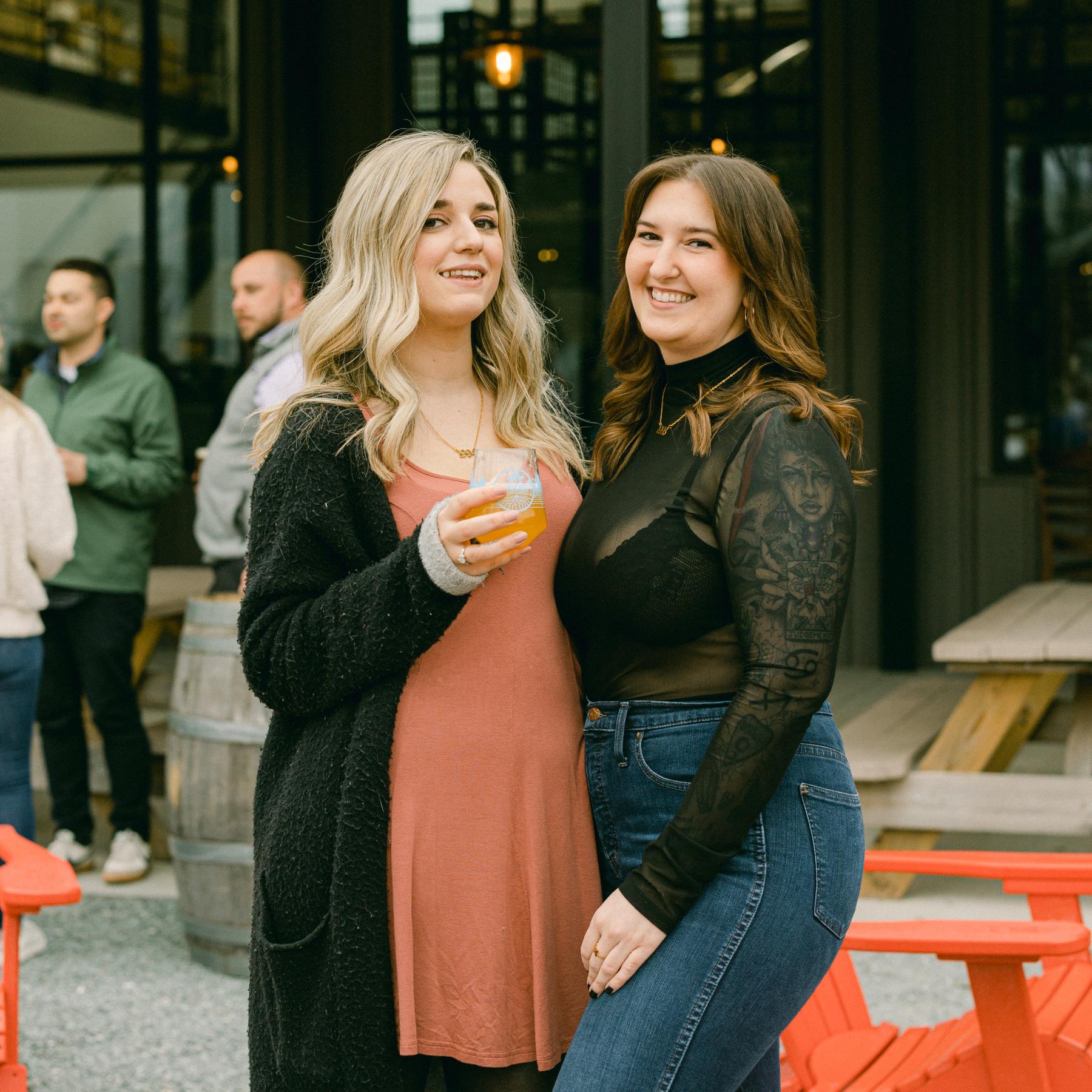 Delayne Lauderbaugh
Bridesmaid
Best friend to the bride. Delayne and I met in 2011 and I knew right away she needed to be my friend. My best memories with Delayne include traveling, adult sleep overs, concerts, brunch, and me being her handyman. Most likely to be seen at Emo night, drinking bottomless mimosas, lifting weights at the gym, or pulling teeth.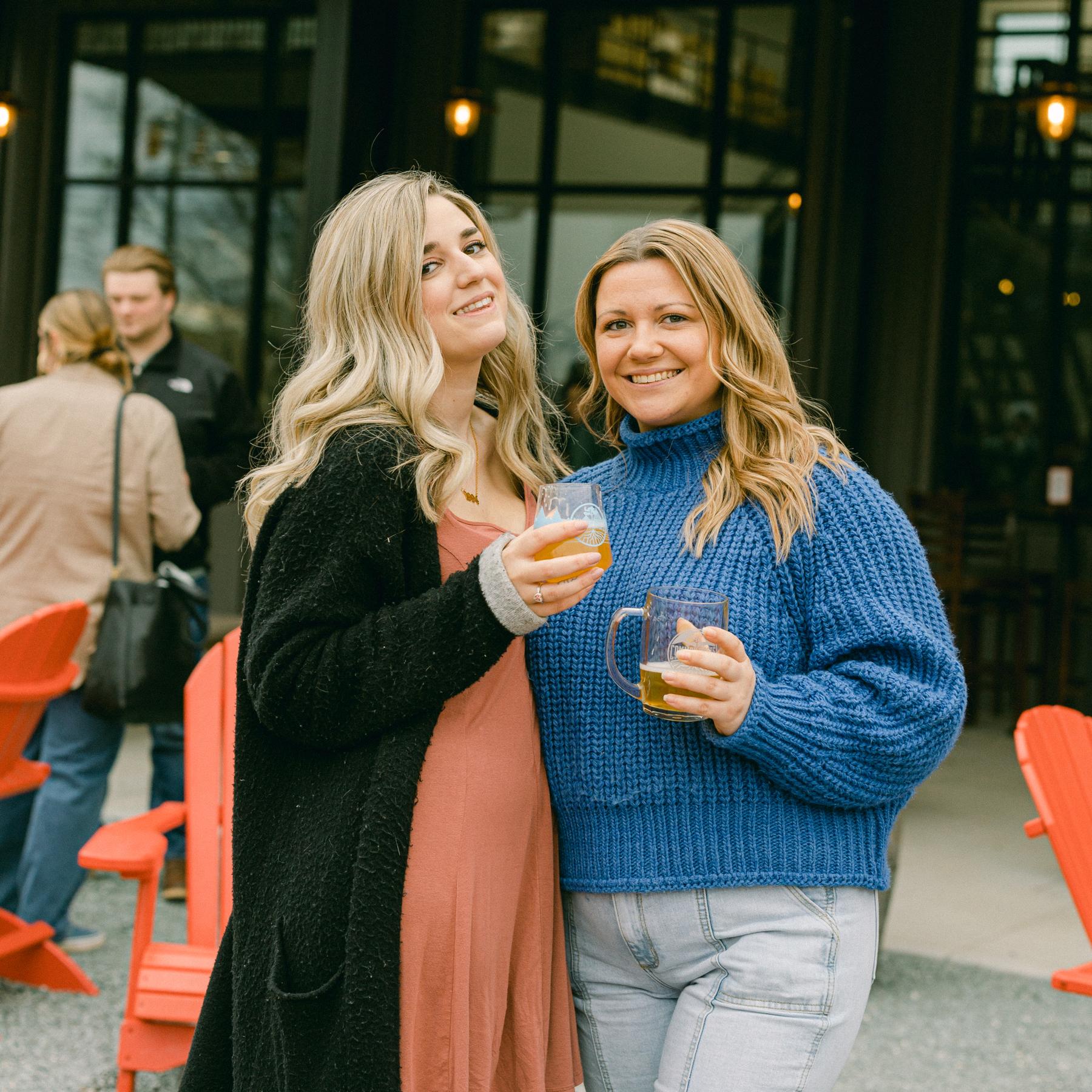 Megan Ovitt
Bridesmaid
Best friend to the bride. I also met Megan while working at Applebees, we started as hostesses together and worked our way up to waitressing. We had our first house together (even if we were renters, it still counts to me!). She is the kind of friend you can do nothing with and still have the best time imaginable. No matter how much time passes our friendship doesn't miss a beat. Most likely to be seen at a civil rights rally, playing softball, spiking volley balls, or sipping a beer.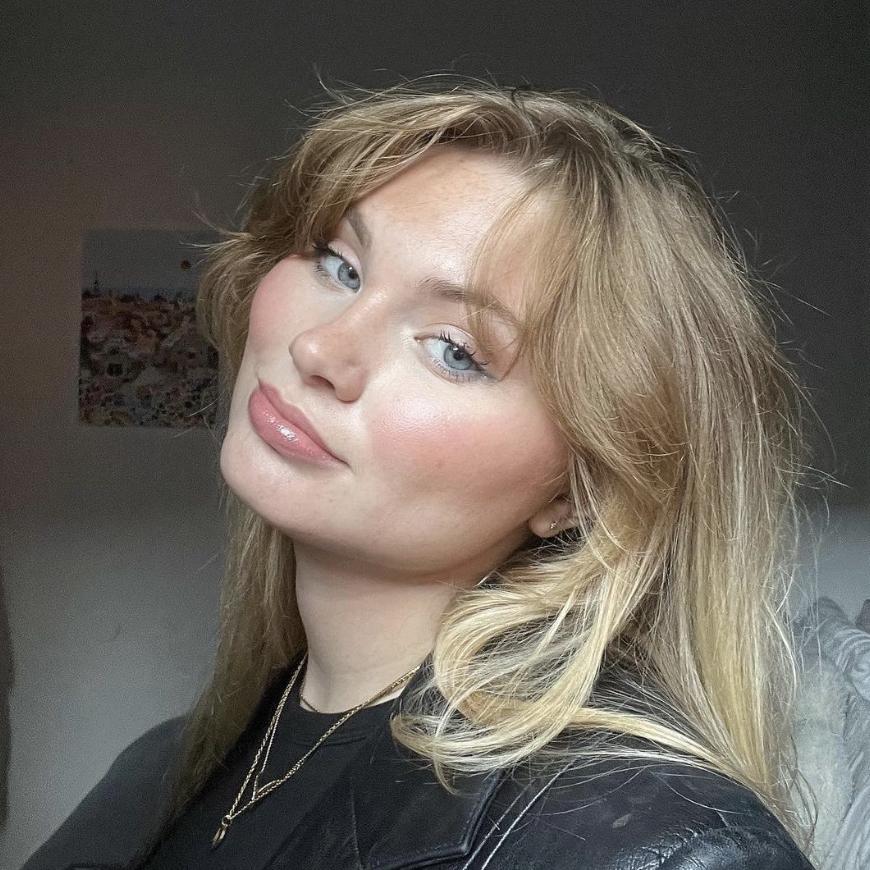 Maddie Moore
Bridesmaid
Cousin to the groom. Though I met Maddie as Devins cousin she has became more of a friend to me and I cannot wait for us to officially be family. About 5 years ago one day up at Schroon Lake Maddie told me that Devin and I should get married, and I told her if it ever happened she would be my bridesmaid. She has always welcomed me to the family and for that I truly appreciate her. Most likely to be seen at the Eiffel Tower, living her best life in NYC, making a sick TikTok or on the train back home to see her family.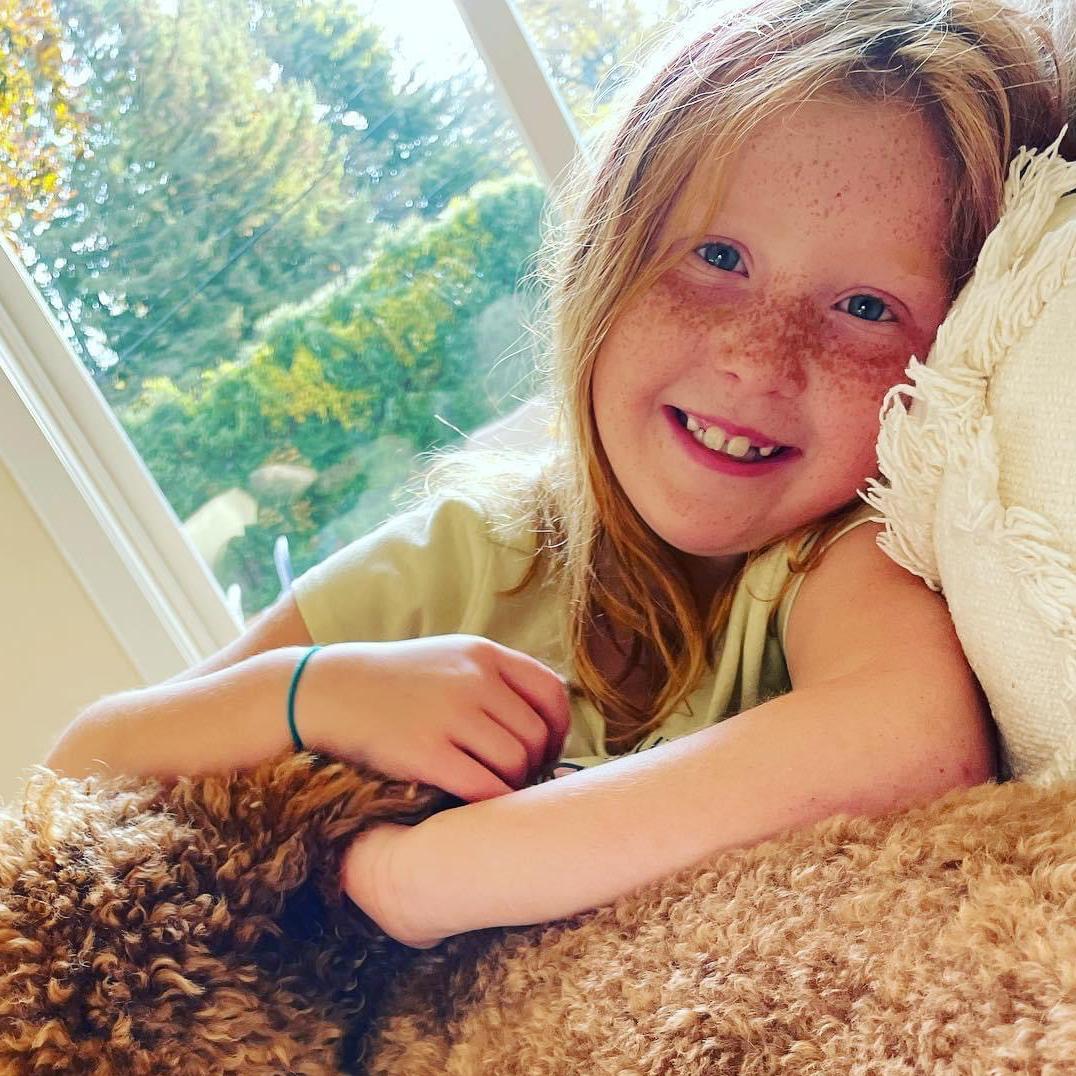 Sophia Moore
Flower Girl
Cousin to the groom - but if you ask Sophia, I'm her cousin! 💕 The sweetest, sassiest, and smartest little girl we know. We are so excited to have Sophia as our flower girl!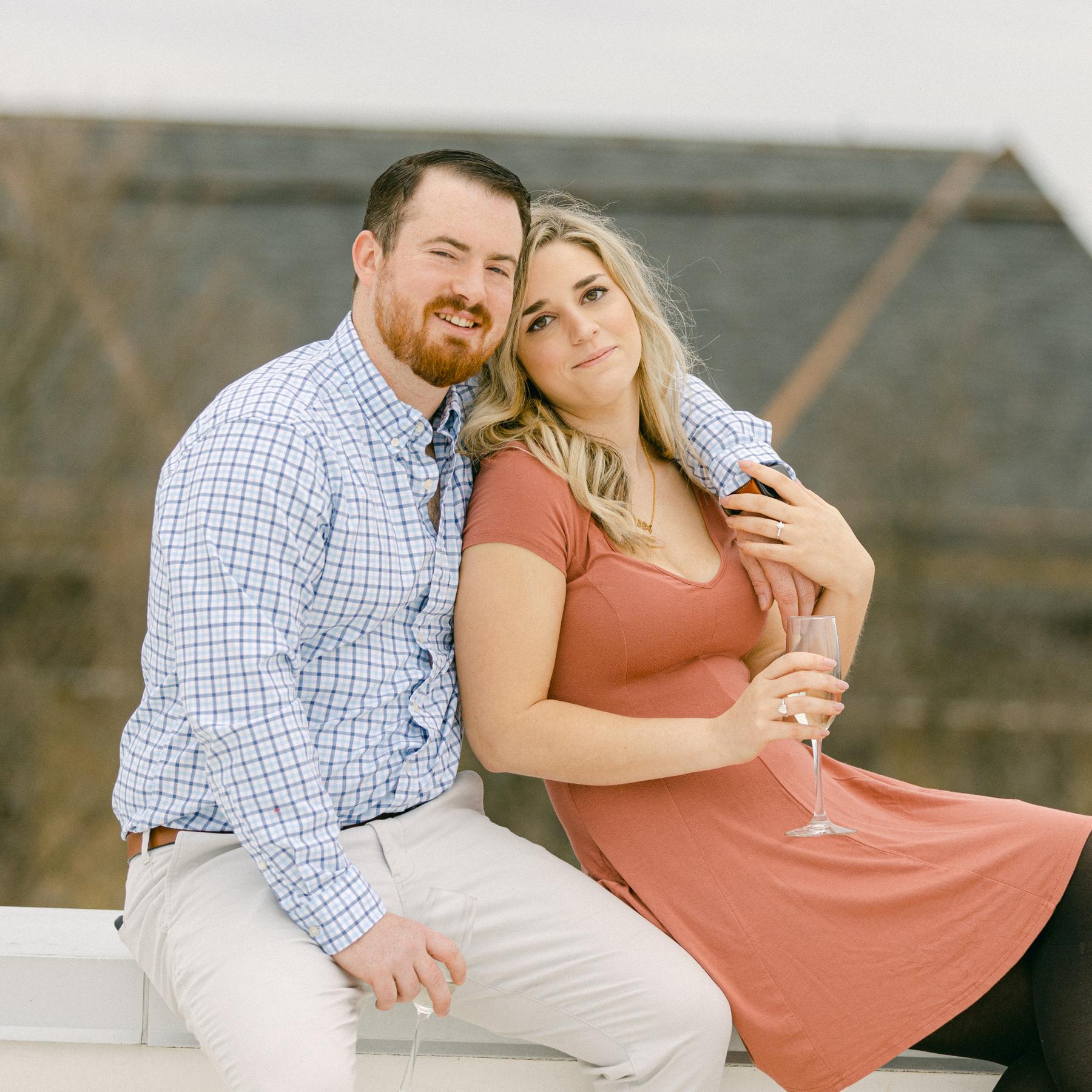 Devin O'Brien
Groom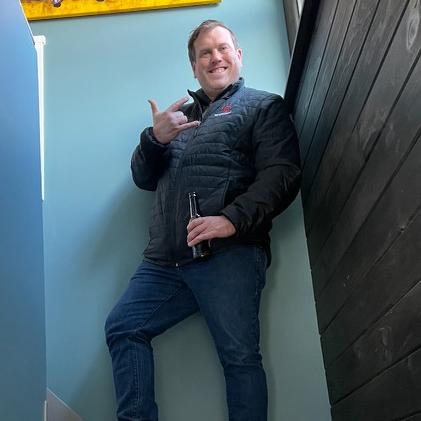 Zack Moore
Officiant
Uncle to the groom. Zack has played a major role in Daniella and Devin's entire time together. You could even say he is the reason they got together in the first place, and has been there every step of the way since. Furthermore, we all know that Zack is absolutely going to deliver a wonderful ceremony. Lastly, we know how important that Zack is to Devin, and Devin wouldn't want this any other way. Uncle Zack … the slickest pick of the pack. Most likely to be seen: Being the absolute best father in the world, Footclapping, Rubbing his nose, or making a complete strangers day special …. just because.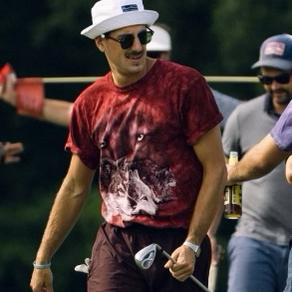 Matt Parsons
Best Man
Best friend to the groom. Schroon Lake family member. Also known as "Matty P." Matt has been right by my side for everything. High school best friends, college roommates, and really my brother from another mother (Thanks Kate & Bruce). There is nobody I have ever counted on more than Matt. Nothing makes me happier than thinking of all of the times we still have ahead golfing, skiing, and doing whatever else. Mostly likely to be seen: Golfing, Skiing, bailing devin out of trouble and/or doing manual labor for a party Devin/Daniella threw ….. lastly, absolutely shredding a dance floor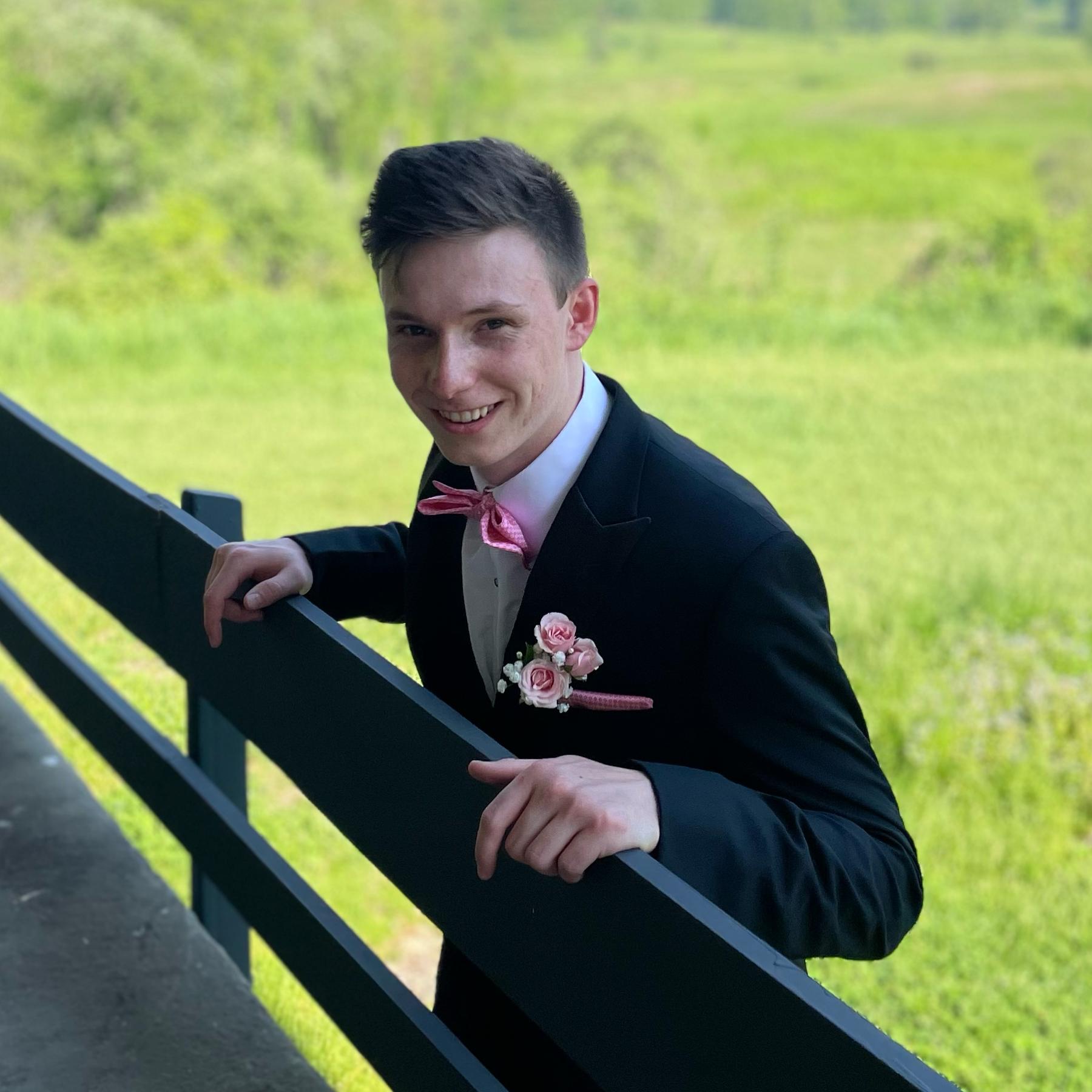 Scott Stiassney
Groomsman
Brother to the groom. My (not so little) brother. Scotty has grown so much over the last couple years to earning awards such as sectional all star football player to deans list his freshman year of college. It has been so great to see the guy Scotty is becoming and a real honor to be his older brother and have him by my side. He is carrying the torch of being the first one to help with anything. Most likely to be seen: Doing something for Natalie, staring into space, eating at Salt & Char or Siam Thai.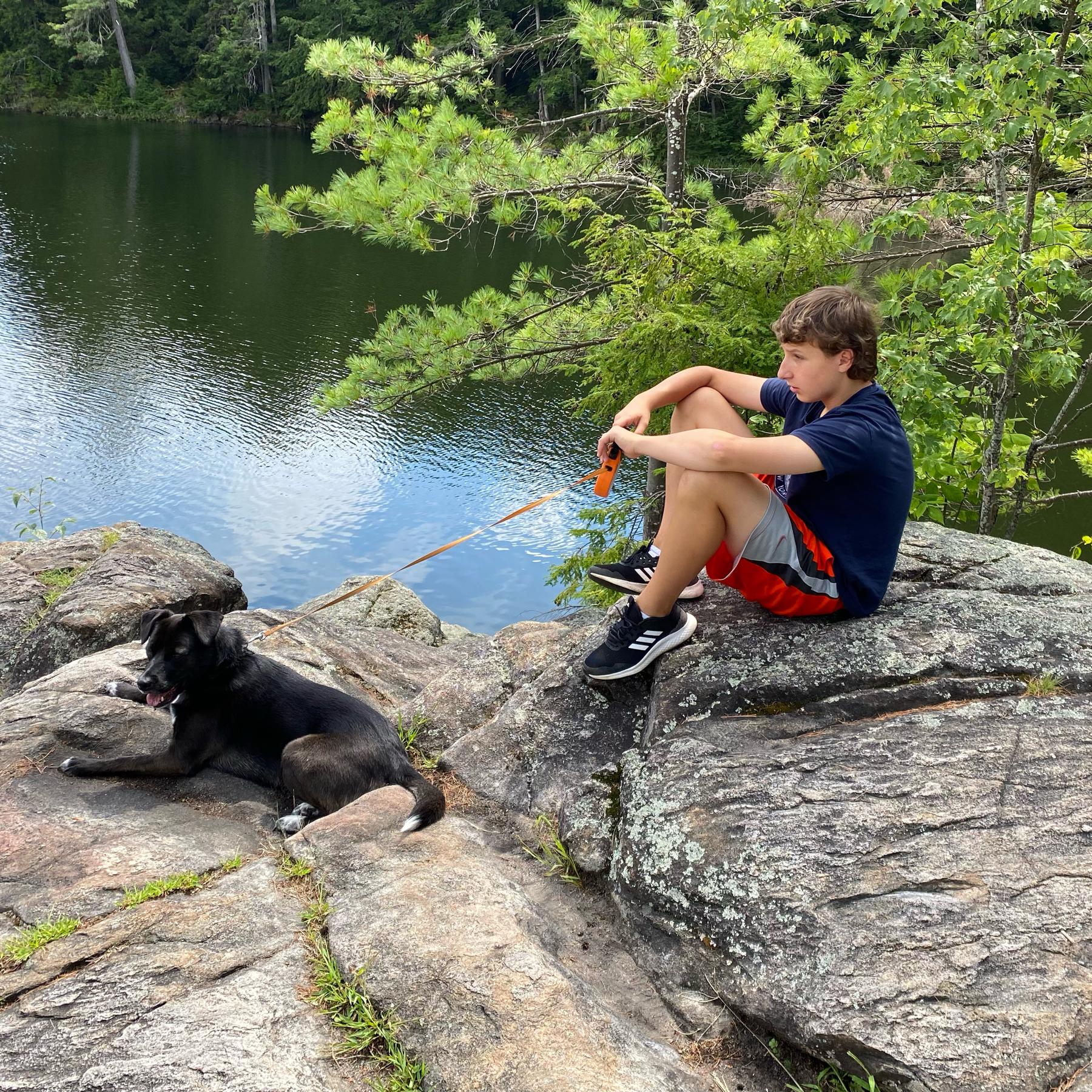 Keegan Stiassney
Groomsman
Brother to the Groom. Thankfully (my still) little brother. Keegan is also becoming a wonderful young adult. He is the first person to crack a joke, and light up a room with some good ole fashion humor. As Keegan looks to grow up over the next couple years with his eyes set on beginning a famous politician. I hope he never loses that originality of youth that makes him so special and unique. Most likely to be seen: Doing something for Natalie, arguing about politics, or counting calories.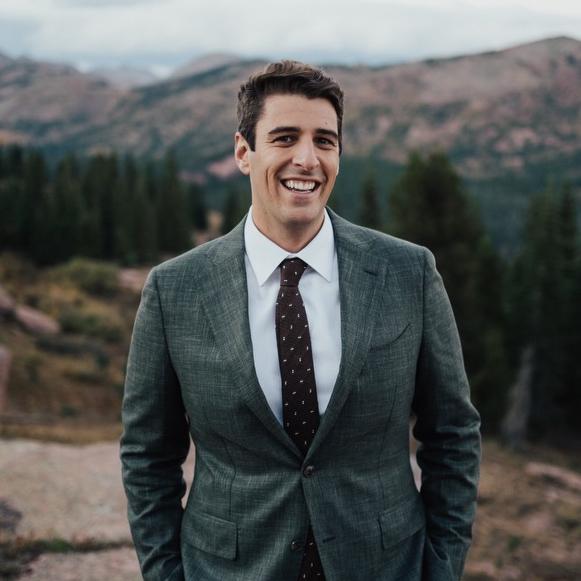 Jordan Cappola
Groomsman
Cousin to the groom. My friend before I even knew what a friend was. Jordan and I thankfully survived a movie-esque version of coming into youth together in Schroon lake, then taking that bond together all throughout adulthood. Even though Jordan moved far away to Texas, Jordan makes sure that we will never let our friendship slide. Jordan really was a brother to me before I was fortunate enough to have brothers of my own. Most likely to be seen: Golfing, organizing drinking games, talking about OSU and the Bengals, or with his Pittsburg Friends.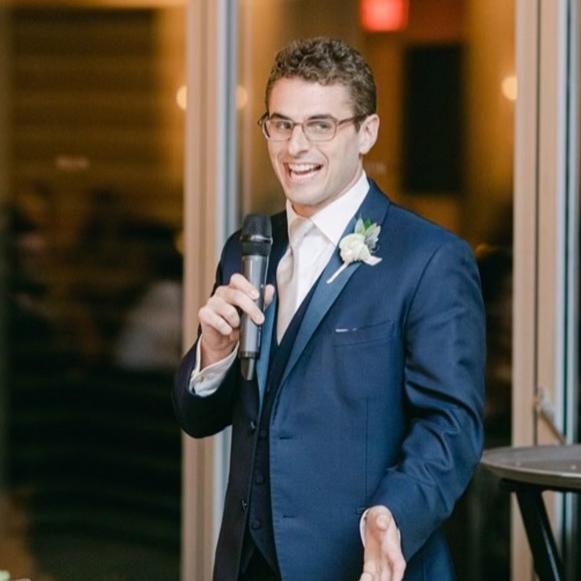 Daniel Cappola
Groomsman
Cousin to the groom. Dan and I didn't become best friends until we were a bit older in life because Jordan tried to keep me all to himself. It's a thing, you can ask. Dan is one of if not the first person I go to for advice for anything from music, to fashion, to pop culture trivia. Dan is also the main reason we met Jay-z and you all know how important that is. I can't wait to continue to be hand delivered the hottest new music around and chase Dan around Schroon Lake Marathon for years to come. Most likely to be seen: Running a 5k, building out a fire playlist, or chasing after his dog splash at Schroon lake.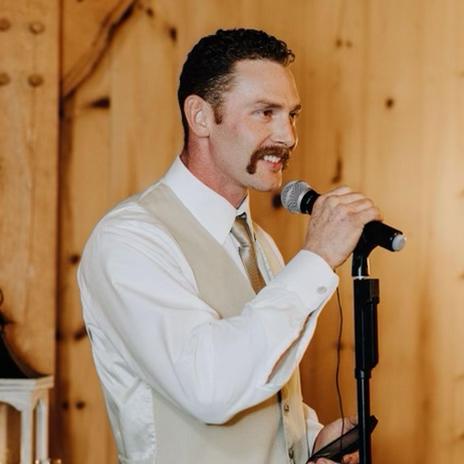 Brian Russell
Groomsman
Cousin to the groom. Brian is the friend that no matter what, no matter where, no matter when, if you need him he will help you. Just don't expect him to answer his phone. Brian and I also survived some wild times as kids that will never be forgotten. Just this past winter Brian told me I need to learn how to fix my own 4wheeler …. it makes me so happy to know that with him around, I won't ever have too. Most likely to be seen: Clamming, putting out a fire, helping me fix something, or getting mad at his brothers for losing again to the Cappola's.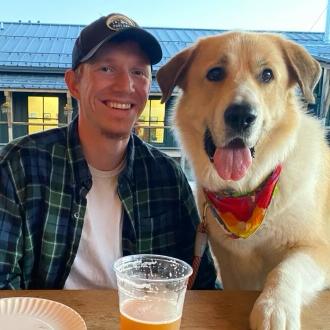 Carl Sopczyk
Groomsman
Best friend to the groom. My oldest friend. We have been together as far back as Church Preschool. Carl is another Schroon Lake Family Member, just ask to see his 3 Bears Tattoo. Carl has also been there with me through it all, never even missing a 12am night drive up from Albany to visit. One of the top joys of my life was marrying him and his beautiful wife Kate 2 years ago. Now he is a wonderful father and I can't wait to be Uncle Dev to Stella for years to come. Most likely to be seen: Cleaning dirty diapers, chasing after two giant dogs, playing indoor soccer, or on the side of the road in Schroon lake.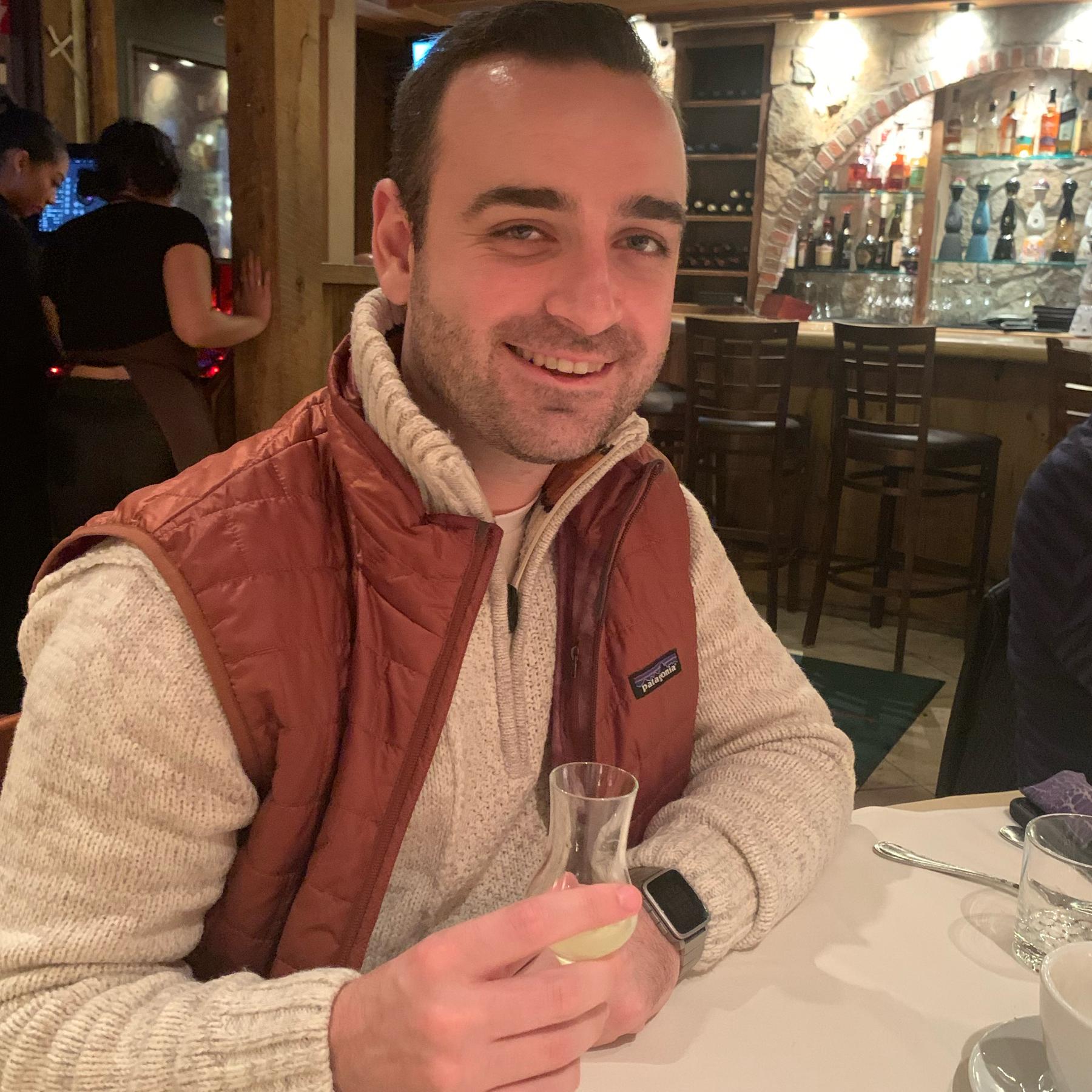 Andrew Scuncio
Groomsman
Best friend to the groom. Andy, more commonly known as Skunk, was introduced to me in Potsdam from our buddy Colton and the rest was history. Skunk is an old school soul that is wonderful to have around. His sarcastic teasing sense of humor is right out of Goodfellas and we all love him for it. Skunk is one of the most enjoyable souls you could ever meet and he makes sure to never let more than a couple days go by without a phone call. Most likely to be seen: Golfing, playing hockey, pulling some kind of prank, or driving from Rhode Island to come and visit us.
Connor Abess
Groomsman
Best friend to the groom.
Patrick Mylod
Groomsman
Best friend to the groom.
Maxwell Beebe
Groomsman
Best friend to the groom.
Benjamin Firlit
Groomsman
Best friend to the groom.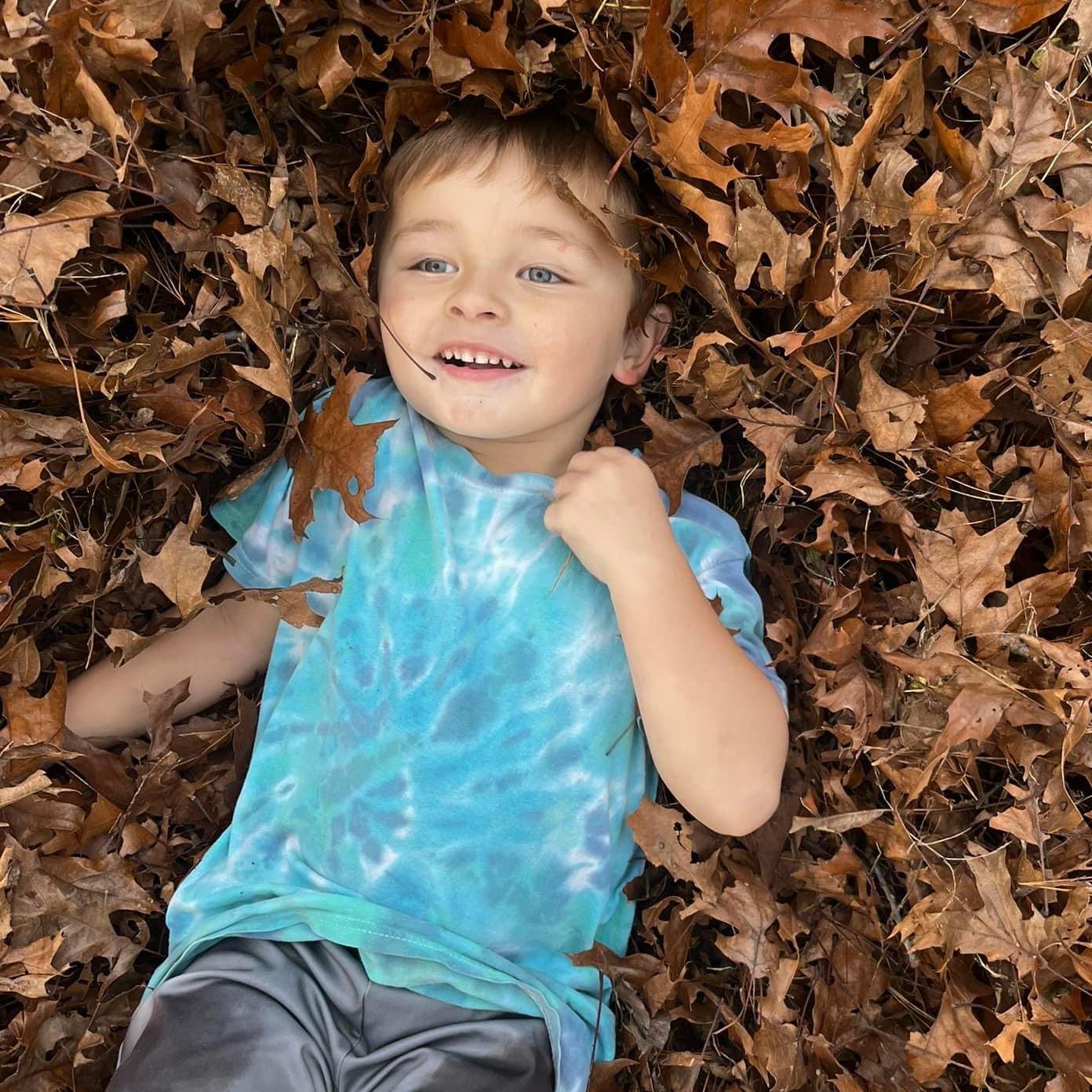 Louis Granger
Ring Bearer
Louis may be shy at first but once he warms up to you he never wants you to leave. He's a certified mommas boy and for that, we cannot blame him. He is one of the best story tellers I know and the smartest silliest boy. We cannot wait to have him as our ring bearer.