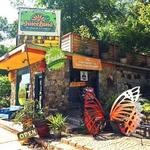 Restaurants & Bars Walking Distance from the Hotel
The Carpenter Hotel is located in the Zilker/Bouldin Creek neighborhood of Austin - one of our favorite areas! There's a lot to do just a short walk from the hotel! Juiceland - Our favorite place for smoothies and acai bowls. Biscuits and Groovy - Food truck serving up delicious buttermilk biscuits and gravy. Terry Black's - If you're looking for BBQ, look no further. Get the brisket, jalapeno cheddar sausage, cream corn and mac and cheese. El Alma - We love this Mexican spot so much, you'll see them featured at our wedding! Grab a sangria during happy hour and hang out on their rooftop. Sandy's - Come to this walk up window for a quick smashburger and delicious custard! Chuy's - Many Austinites will tell you this is their favorite Tex-Mex joint. Juliet's Italian Kitchen - Classic Italian restaurant with a relaxing vibe. Baby Acapulco's - Beware of the purple margaritas. Barton Springs Saloon - If you look up dive bars in the dictionary, a picture of this bar will pop up.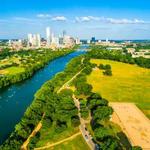 Things to Do Walking Distance to the Hotel
Zilker Park - This park is considered Austin's most popular park. Home to Barton Springs, Austin City Limits music festival and many other Austin events. Bring a blanket to relax overlooking the skyline or grab a volleyball to spike on their sand volleyball courts. Barton Springs Bike Rental & Tours - Almost every single person that's come to visit us has done this tour with motorized bikes. It takes about 3-4 hours but this guided tour will take you all over Austin. Everyone has the best time on this tour! Roy and Ann Butler Hike and Bike Trail - The hike and bike trail spans 10 miles around Lady Bird Lake. This is a great place to walk with your morning coffee or to walk off dinner after you eat too much BBQ. Peter Pan Mini Golf - This Austin staple has been around for over 60 years. This BYOB mini golf is fun for all ages.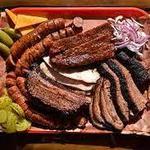 BBQ
Barbecue is a way of life in Texas, there's just no way around it. There are plenty of incredible BBQ spots in Austin but some of our favorites are Terry Black's, Leroy and Lewis, Franklin, La Barbecue and Salt Lick.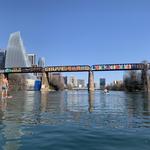 Lady Bird Lake
1541 W Cesar Chavez St, Austin, TX 78703, 8043567005
Great place to paddleboard or kayak on Town Lake! Bring some drinks and post up outside of Barton Springs.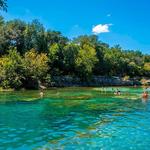 Barton Springs
2201 William Barton Dr, Austin, TX 78746, 8043567005
Beautiful natural springs in Austin. Great place to cool off after hanging out in Zilker Park.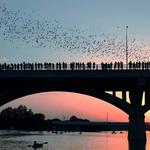 Ann W. Richards Congress Avenue Bridge
Congress Ave, Austin, TX 78704
Austin is home to the largest urban bat colony in North America. Approximately 1.5 million bats make the Ann Richards Congress Avenue Bridge their home for part of each year. It's an Austin ritual to gather each evening—from late March through early fall —and watch the creatures come out to feed. Hop in a kayak for a closer look from the water under the bridge.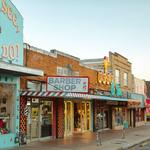 South Congress
This vibrant neighborhood south of Lady Bird Lake is a must-stroll for visitors. Make sure to check out Allen Boots, Paper Work and grab yourself a cowboy hat! Stop at Jo's for some coffee, Magnolia Cafe for breakfast and Home Slice for an up to NY standards slice of pizza.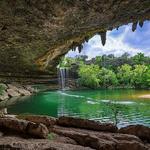 Hamilton Pool
If you have some extra time, Hamilton Pool is about 25 minutes outside of Austin. This stunning natural pool created thousands of years ago when the ceiling of an underground river collapsed. Please note that reservations are required.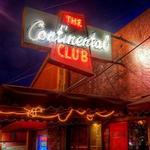 Live Music
The Live Music Capital of Texas lives up to its name; in Austin, you can hear live music flowing out of virtually every corner of the city (and beyond). You can stroll down pretty much any street on a Friday or Saturday night and find a band to listen to!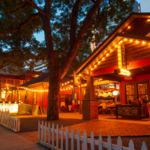 Rainey Street
Rainey Street is a popular area to go out at night. Comprised of mostly old homes converted into bars and restaurants, the street is closed to cars since many of the bars flow out into the street. You'll see a lot of bachelorette parties in this area. Make sure to hit NADC burgers for a late night snack if you're here.