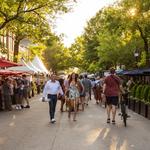 Stroll the King Street Mile
King Street, Alexandria, VA
Centuries-old architecture, brick-lined streets, cobblestone alleys and a canopy of twinkling lights during the holidays make strolling King Street the #1 thing to do in Alexandria. Explore dozens of independently owned restaurants and boutiques, or take a ride on the free King Street trolly.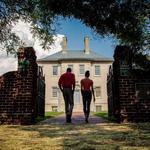 Experience History Where it Happened
Alexandria is a city that predates the American Revolution and is steeped in history. Explore outdoor walking tours by Alexandria Colonial Tours and Manumission Tour Company. See Carlyle House, a Georgian manor and 1700s social hub, Gadsby's Tavern Museum, which hosted the first five U.S. presidents, Barrett Library, the site of one of the nation's earliest civil rights sit-ins and more.
Shop 100+ Independent Boutiques
Browse one-of-a-kind finds in the Shop Small destination of the D.C. region. Old Town Alexandria is home to more than 100 independently owned boutiques, all in a walkable mile centered around King Street. Find everything from designer shoes to exquisite vintage cocktail ware to home décor.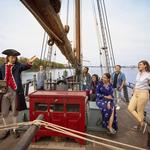 Visit Tall Ship Providence
Head to the floating visitor experience on Alexandria's waterfront to explore tall ship Providence, a replication of the first ship commissioned to the Continental Navy. Step back in time and take on the role of a sailor under the command of the legendary Captain John Paul Jones during an immersive one-hour dockside tour at the Senator John Warner Maritime Heritage Center. Plus, enjoy a seasonal sunset sail on the weekends.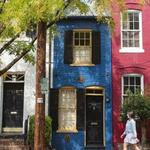 See the Tiny Spite House, the Skinniest Historic House in America
A must-stop for photographers, Spite House is the skinniest historic house in America at just seven feet wide. A private residence located at 523 Queen Street, Spite House was built out of spite in 1830 to keep loiterers out of disgruntled owner John Hollensbury's adjacent alley. Wander Old Town's historic red brick sidewalks for more photo-worthy rowhouses from centuries past and check out other top Instagram spots.