Visit the Shops on Broadway
237 W. Broadway St., Frankfort, KY 40601
Stop in Completely Kentucky for Kentucky-made arts and crafts, Poor Richard's bookstore for books old and new, the Kentucky Coffee Tree Cafe for a pick-me-up, or Capitol Cellars to browse Kentucky bourbons. You'll also see the Old State Capitol and might see a freight train roll through. Completely Kentucky & Poor Richard's - M-F 10-6, Sa 10-5, Su 1-5 Kentucky Coffee Tree Cafe - Th-Fr 7a-9p, Sa 7a-9p, Su 8a-8p Capitol Cellars - M-Th 10-9, Fr-Sa 10-10, Su Closed Old State Capitol - Tu-Sa 10-5 (guided tours at 2p)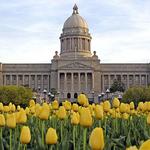 Walk the Grounds of the State Capitol
700 Capitol Ave., Frankfort, KY 40601
It's really pleasant to walk the grounds of the State Capitol! Make sure to see the Floral Clock behind the Capitol building. This is where everyone goes for Prom and Graduation photos. The Capitol is open to the public M-F 8-4:30.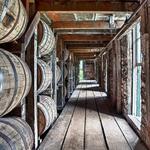 Tour a Distillery
Distilleries abound in Central Kentucky. The hometown brand is Buffalo Trace, located right in Frankfort. Woodford Reserve and Wild Turkey also aren't far away and are some of our favorites. Four Roses is also in the area. All are generally on the way to and from Shaker Village! Buffalo Trace - M-Sa 9-5, Su 11-5 (reservations required) Woodford Reserve - M-Sa 9-5, Su 12-4:30 (reservations required) Wild Turkey - W-Sa 9-5, Su 12-4, M-T closed Four Roses - W-Sa 9-4, Su 9-4, M-T closed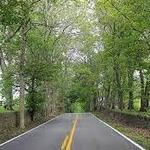 Drive Old Frankfort Pike or US 60
Old Frankfort Pike, Frankfort, KY 40601
See the historic horse farms of Central Kentucky by taking a drive on Old Frankfort Pike or US 60 between Frankfort and Lexington. Old Frankfort Pike is a narrower road and thought to be more picturesque, but US 60 offers just as many great views of the horse farms.