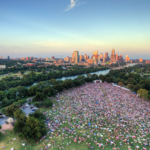 Blues on the Green
2100 Barton Springs Road, Austin, TX 78746
July 18-19: Blues on the Green (or BOTG) is Austin's favorite summer tradition! Be a part of the annual FREE concert series and join ACL Radio at Zilker Park to catch performances from your favorite artists. Grab your blankets, sunscreen and friends!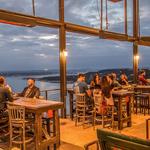 Oasis Texas Brewing Company
6650 Comanche Trail, Austin, TX 78732
We celebrated Nico's birthday here, one of the most touristy places in Austin!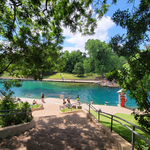 Barton Springs Municipal Pool
2201 William Barton Drive, Austin, TX 78746
Don't forget your suit and towel!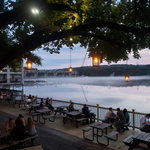 Mozart's Coffee Roasters
3825 Lake Austin Boulevard, Austin, TX 78703
Nico's favorite pistachio cannoli and mocha expresso shake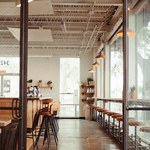 Civil Goat
3423 Guadalupe Street, Austin, TX 78705
Jerushah's favorite coffee shop, we planned our wedding here!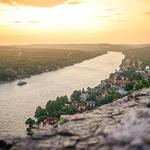 Mount Bonnell
Austin, TX 78731
Perfect for sunsets, the highest point in Austin (make sure to park close to the stairs)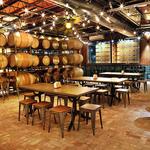 Lazarus Brewing Co.
1902 East 6th Street, Austin, TX 78702
A great starting point to visit East Austin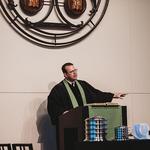 Redeemer Presbyterian Church
2111 Alexander Avenue, Austin, TX 78722
If you're looking for a church with a spiritually grounded liturgy, beautiful traditional choral and organ music, and excellent preaching while you're in town, we recommend you check out Redeemer. Going to church together is a top priority for us, and we have loved sharing our church community with each other while dating and engaged.