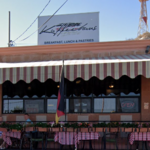 Kaffeehaus
Blvd. Benito Juárez García 216 B, Puerto Peñasco, Sonora 83550, Mexico
This place is a Dutch inspired restaurant with a mix of Mexican food! The décor inside is what makes this place extra special and fun to dine at. If you are looking for a hearty breakfast with large portions and a great cup of coffee, this is it! I do recommend arriving by 7/8am as the place does get full and parking is limited. There is parking across the street as well, but better to arrive early to get an inside seating. LOOK FOR THE RED AND WHITE PICNIC TABLES!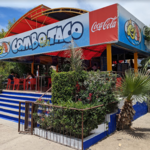 Combo Tacos
Blvd. Dr. Francisco Javier Carrillo Ruiz, Puerto Penasco, Sonora 83554, Mexico
Great Spot for Lunch! This place is the spot to indulge yourselves in some really stuffed fish tacos! If you love fresh fish, this place is the perfect place to eat for lunch. ORDER THE SHRIMP TACOS, HIGHLY RECOMMENDED!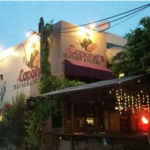 Al Capones Seafood and Pizzeria
Avenida Sinaloa 61A, Benito Juárez, Puerto Penasco, Sonora 83554, Mexico
We love this place as it serves great Italian food as well as seafood! I would recommend coming here for dinner the night you drive in. Make sure you take a photo by the great Al Capone at the front as well as the many other famous décor inside.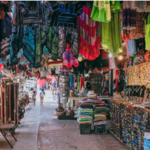 MALECON KINO BOARDWALK
Circunvalación y o Malecón Kino 18, El Puerto,, Puerto Peñasco, Sonora 83554, Mexico
Come and enjoy all the wonderful vendors and shops where you can purchase your souvenirs! This Boardwalk has plenty of food, dinning, shops, and a great place to take photos with family and Friends. When the night hits, this place becomes a huge block party and there are many bars you can hop to!