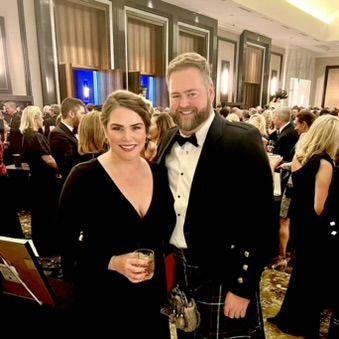 HOW WE MET
From Texas & Scotland
Ashley, the social butterfly, from North Houston decided to move closer to Downtown Houston in 2017. As an avid sports fan, she elected to move as close as possible to the home of the Houston Astros and found a flat at 500 Crawford across the street from Minute Maid Park. Andrew's work took him from Moscow, Russia to Houston in June of 2019. Andrew wanted to live somewhere with walkability to local bars and restaurants and also landed in Downtown Houston at the Catalyst Apartments—next door to 500 Crawford. In November of 2019, both Ashley and Andrew, not knowing they lived across the street from each other and could see into each other's apartments, took to a certain online dating app. It was an instant match online, and the first date was set within hours of connecting. Ashley is a proud Houstonian and wanted to showcase her city on the first date, so the two took a walk around the downtown area. Ashley was an excellent tour guide, but the first date was not without its faults. Andrew was very interested in asking what Ashley taught as a teacher. Ashley, who is absolutely not a teacher and works for an insurance broker firm, had some initial concerns about Andrew's attention to detail. She decided that while Andrew was lovely, maybe they would just be friends!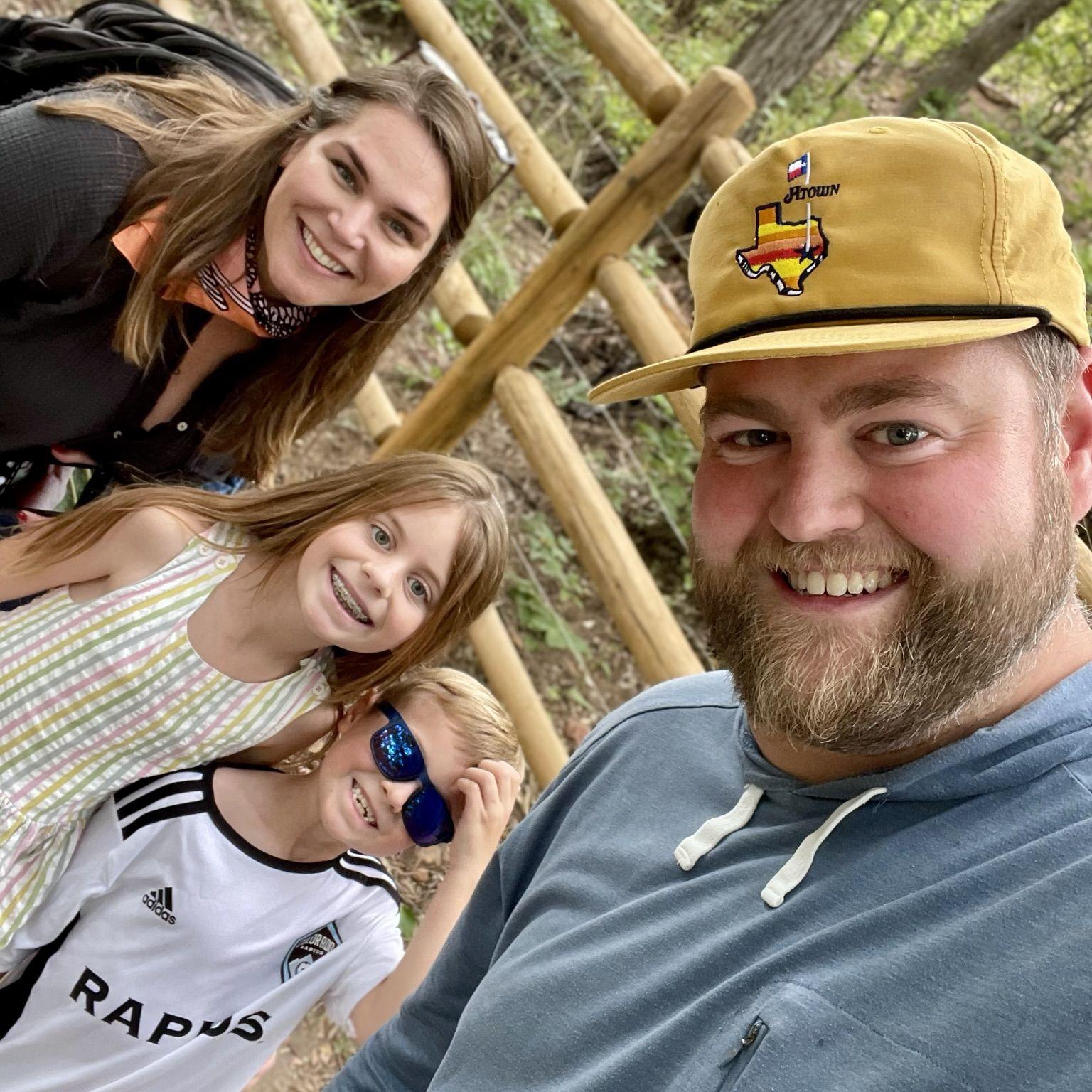 Why we love Boulder
The story continues.
The pair was thrown a curve ball on their second date; dinner had to be canceled so Ashley and Andrew could attend the British American Foundation of Texas's British Ball. Despite seeing Andrew in a kilt, the duo persevered, and their relationship blossomed. Early 2020 brought the world into the COVID-19 lockdown. For those of you who know Ashley well, you know she thrives on the social interactions with her close friends and family. While COVID brought struggles for many and changed the ways people interacted, it gave Ashley and Andrew the opportunity to work remotely from Boulder, Colorado. This allowed the two to grow their relationship and Ashley bond with Imogen and Graeme (Andrew's children). Over time, Boulder instantly became a special place for all of them. Throughout the following years Ashley and Andrew made multiple memories with friends and family in Colorado and their bond and love for the area continued to grow. In February 2023, Andrew proposed to Ashley in Boulder at the top of the Red Rocks trail…and the rest is history! Ashley and Andrew are so excited to share Boulder with each of you on this upcoming special day.