Stanley Hotel
333 East Wonderview Avenue, Estes Park, CO 80517
The Stanley is putting on a couple different shows on Wednesday June 28th that look fun to check out.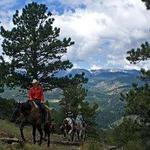 National Park Gateway Stables
4600 Fall River Road, Estes Park, CO 80517
We are planning on doing a trail ride the day after our wedding, and would love for you to join us! We are thinking of doing the three hour trail ride at 1 pm in Rocky Mountain National Park.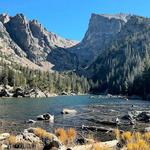 Rocky Mountain National Park
CO
Taharaa Mountain Lodge is just a short drive from the park.