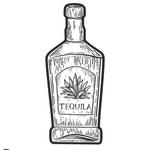 Tequila Tasting at Tequilera Santos Destilados
y Boulevard Lázaro Cárdenas, Cabo San Lucas, B.C.S. 23450, Mexico
They teach the history and process is tequila making and give a generous tasting experience!
Activities at the Resort
Paraiso Escondido, B.C.S. 23456, Mexico
There are tons of daily activities that the resort puts on from salsa dancing, tennis, water aerobics! You could also plan for activities off resort through the resort's concierge. Activities include zip-lining, stand-up paddle boarding, snorkeling, sunset cruises, ATV rides, and more. The resort also offers discounts for the following: - 20% Discount in Spa treatments (corporal massages and facials). Not combinable with other promotions or packages. - 20% on Tee Times at our Quivira Golf Course. - Up to 25% off on Activities when booked through your group code.
Marina
Cabo San Lucas, B.C.S., Mexico
Whether its shopping, delicious eats, day drinking, night life, fishing, pedi cab tours or excursions you're looking for it call be found in the Marina.
Lovers Beach
Cabo San Lucas, BCS 23453, Mexico
Catch a glass bottom water taxi to the. iconic El Arco (where the Sea of Cortez meets the Pacific Ocean). Here you can swim, relax, take pictures, rent a kayak, etc.