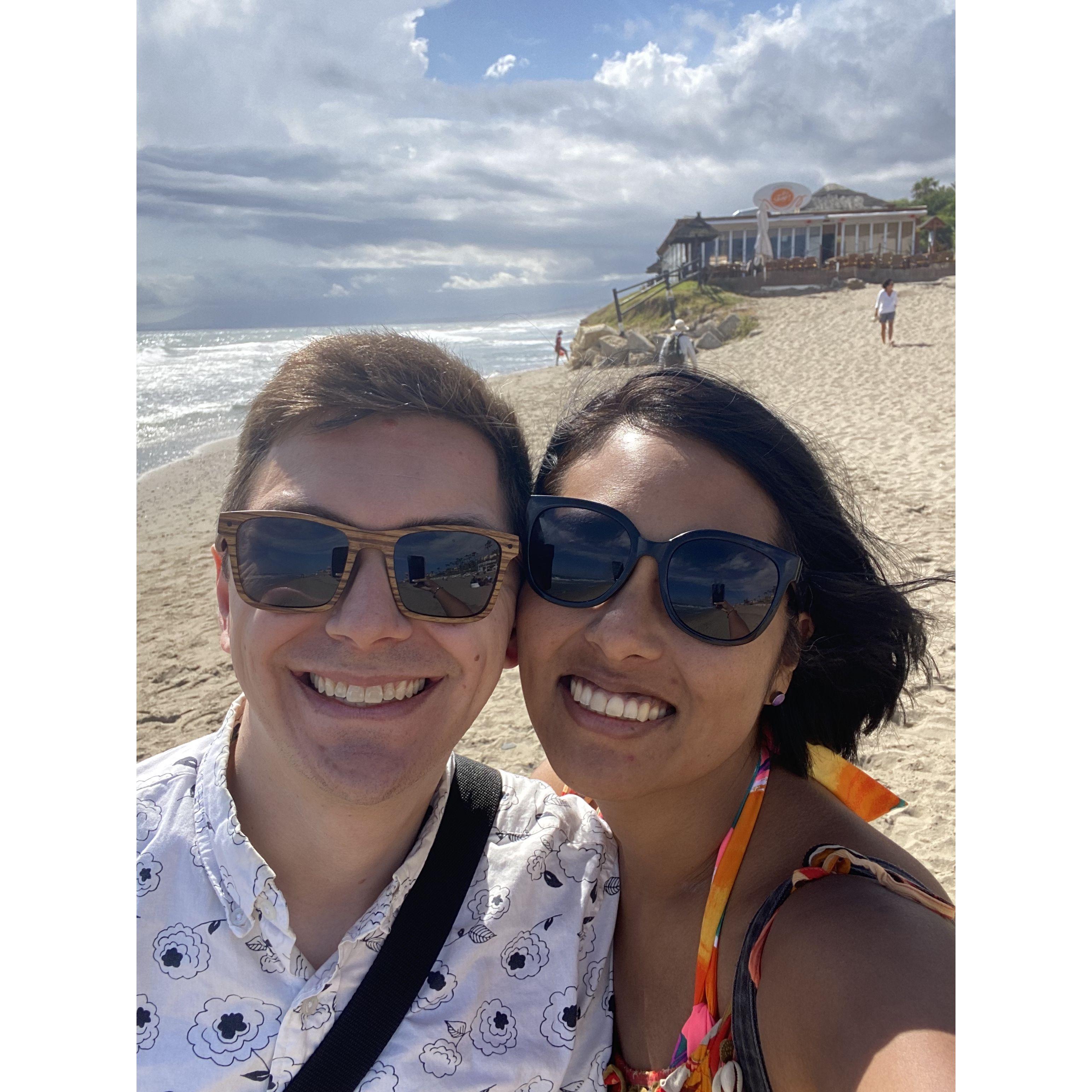 Beginning on the beach in Marbella, Spain <3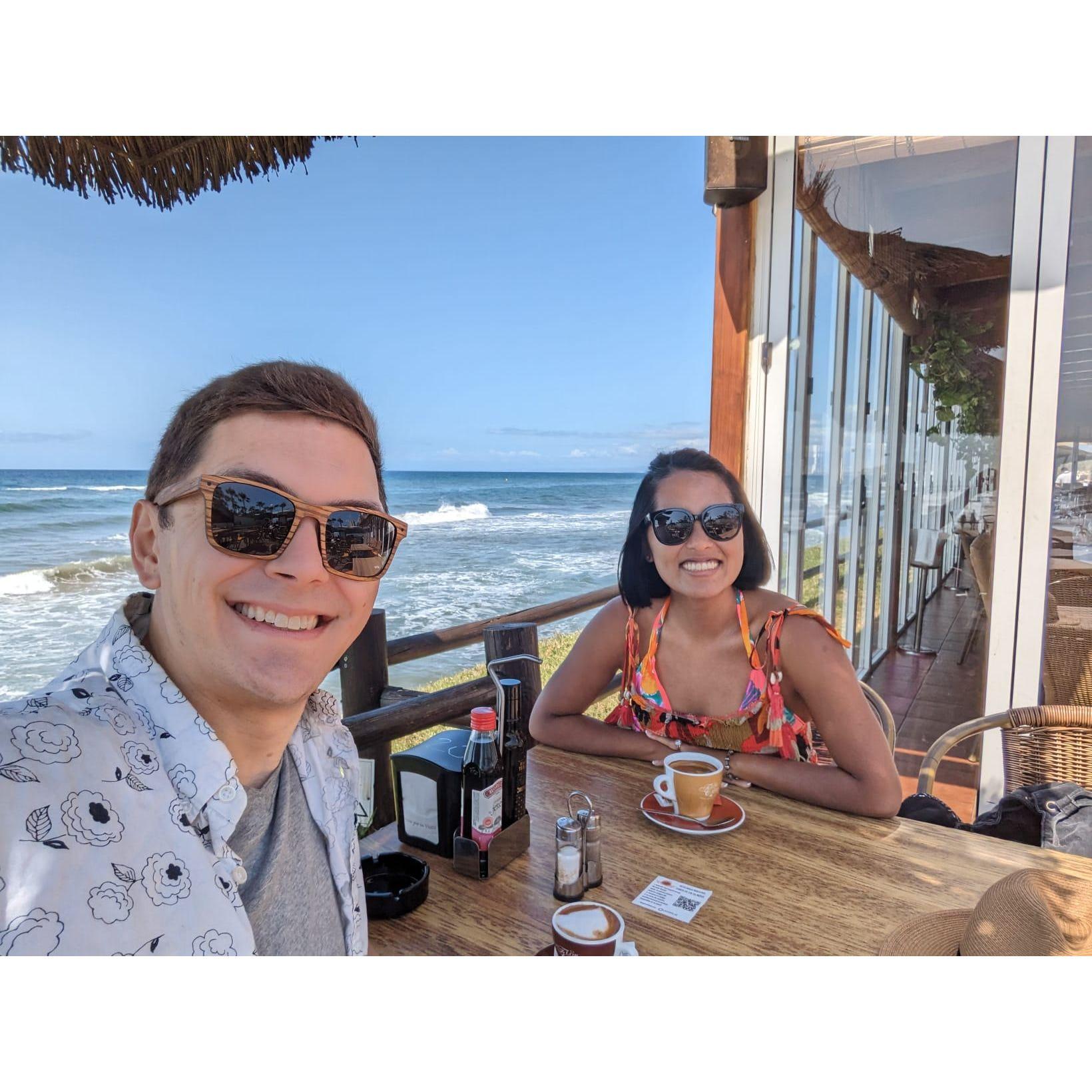 Coffee. Not pictured: jet lag.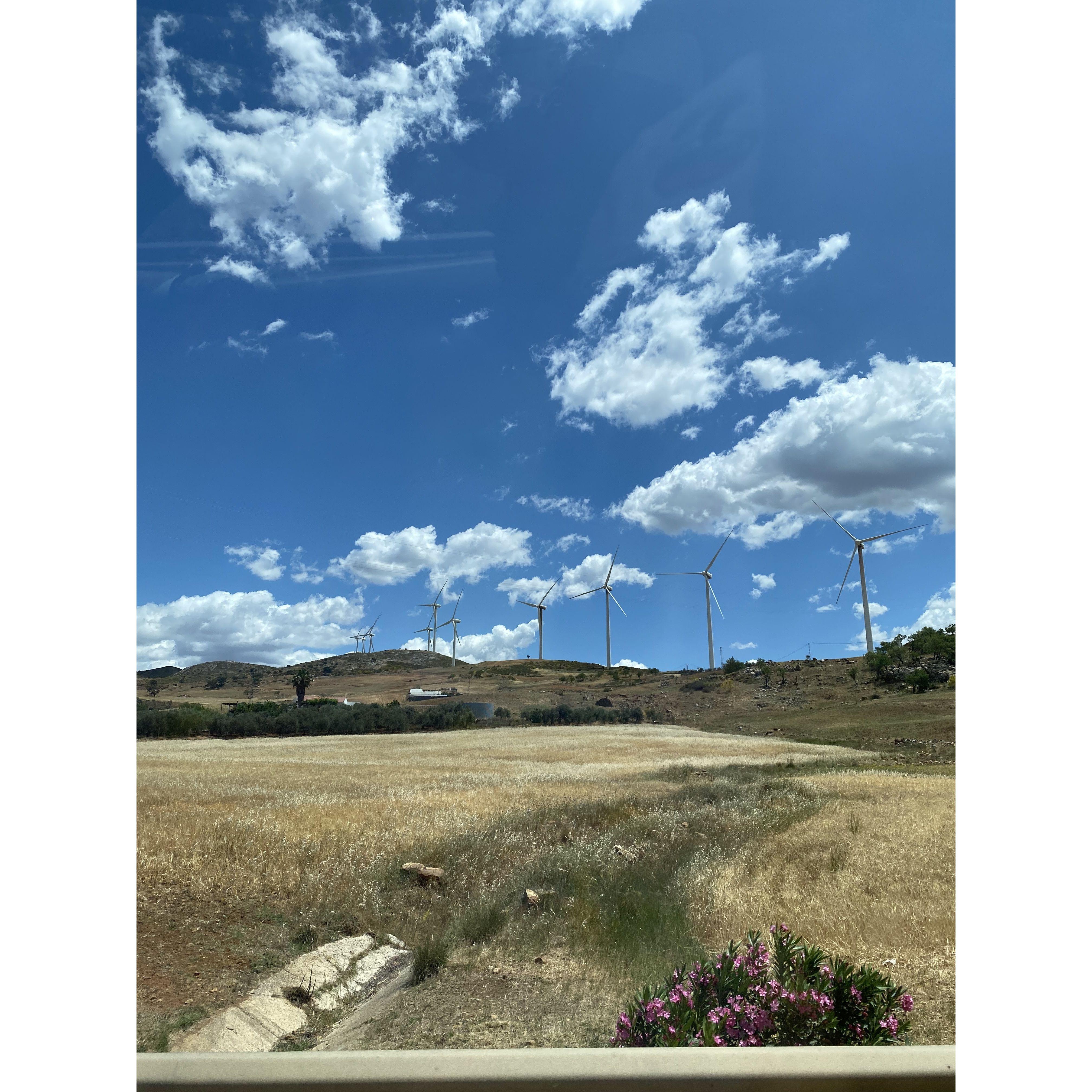 Cheering on renewable wind energy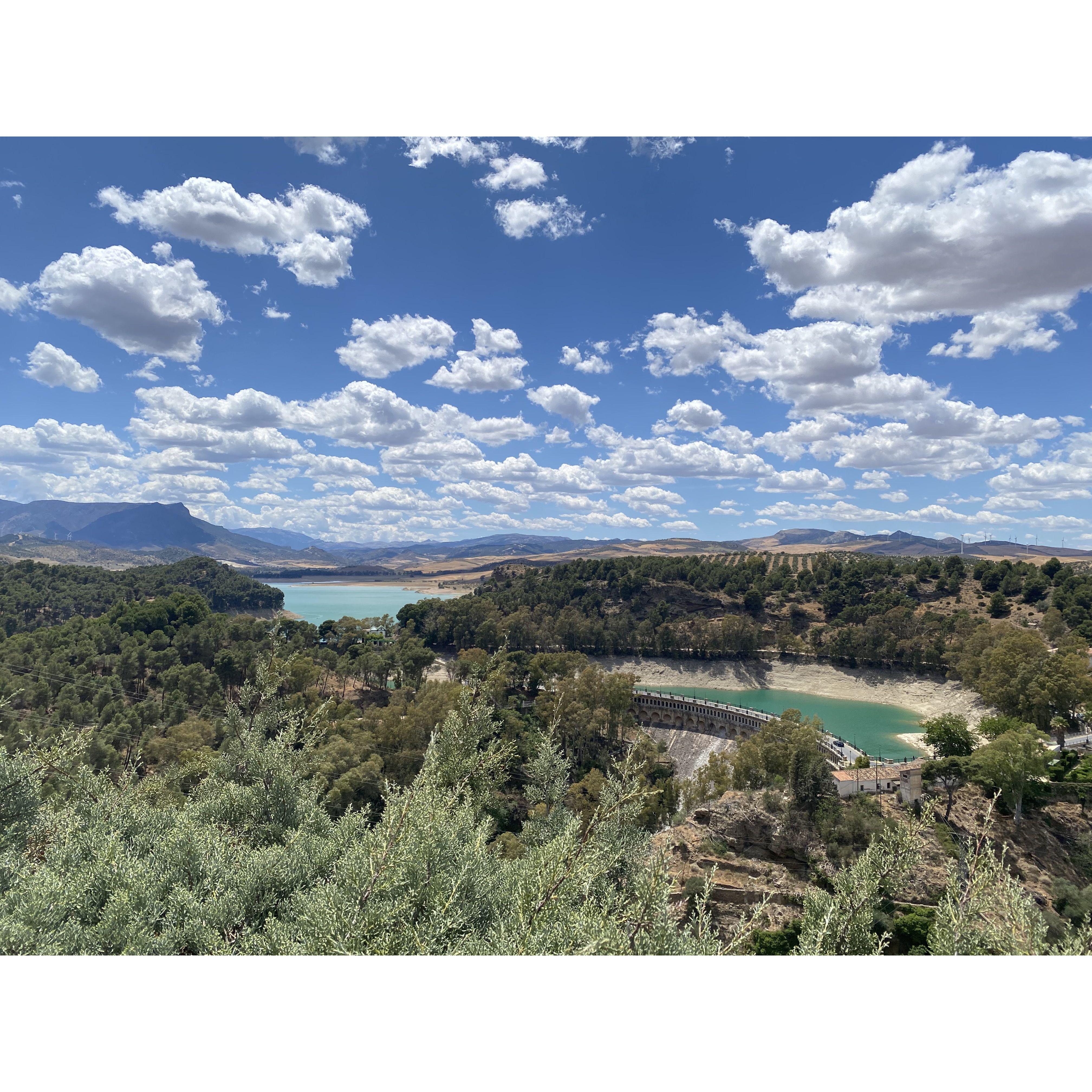 El Mirador de los Embalses near Caminito Del Rey. Drought has been tough on the man-made dam area. Also, there are ruins really close by... it's like if Castaic Lake had 900-year-buildings next door.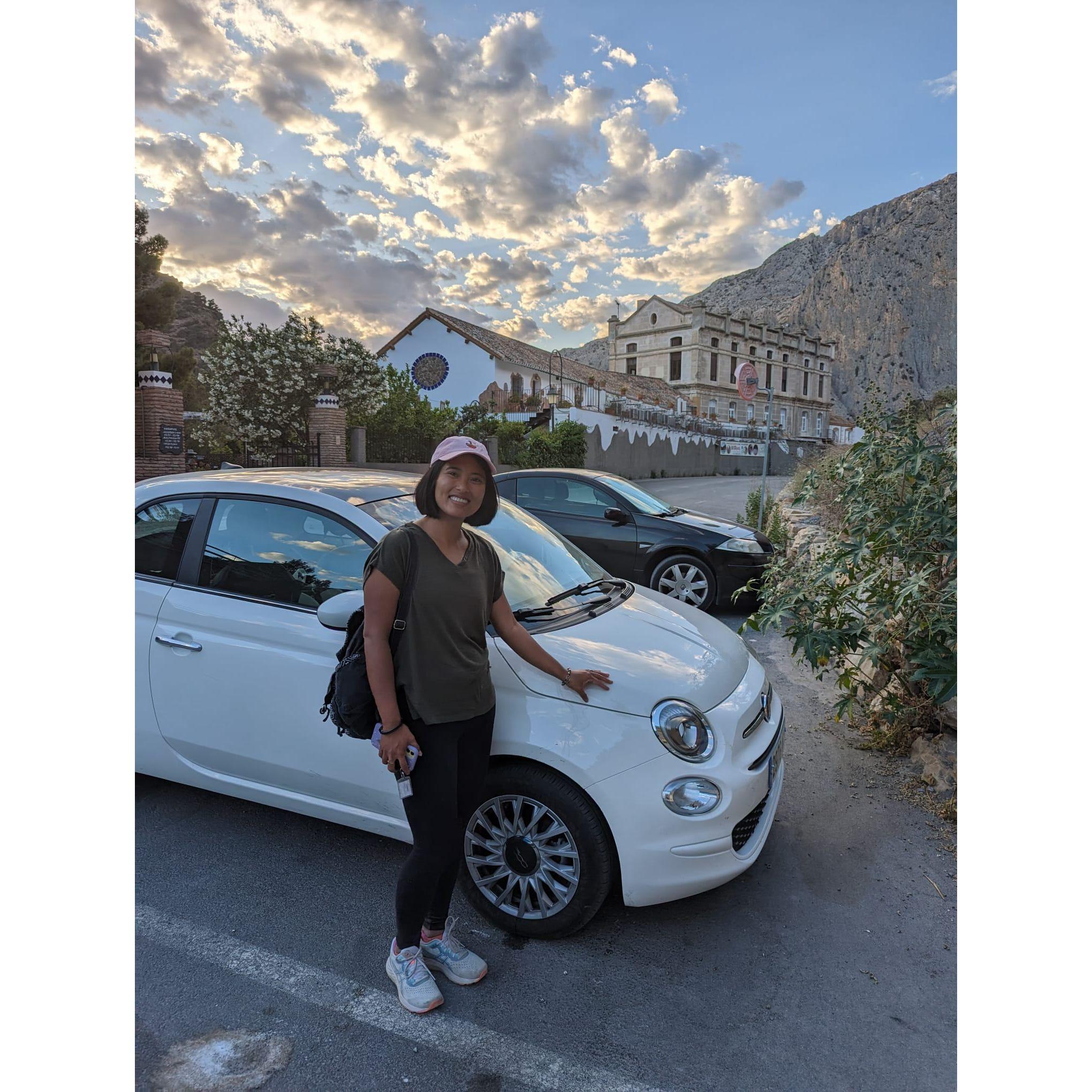 More Fiat energy at La Garganta near Caminito Del Rey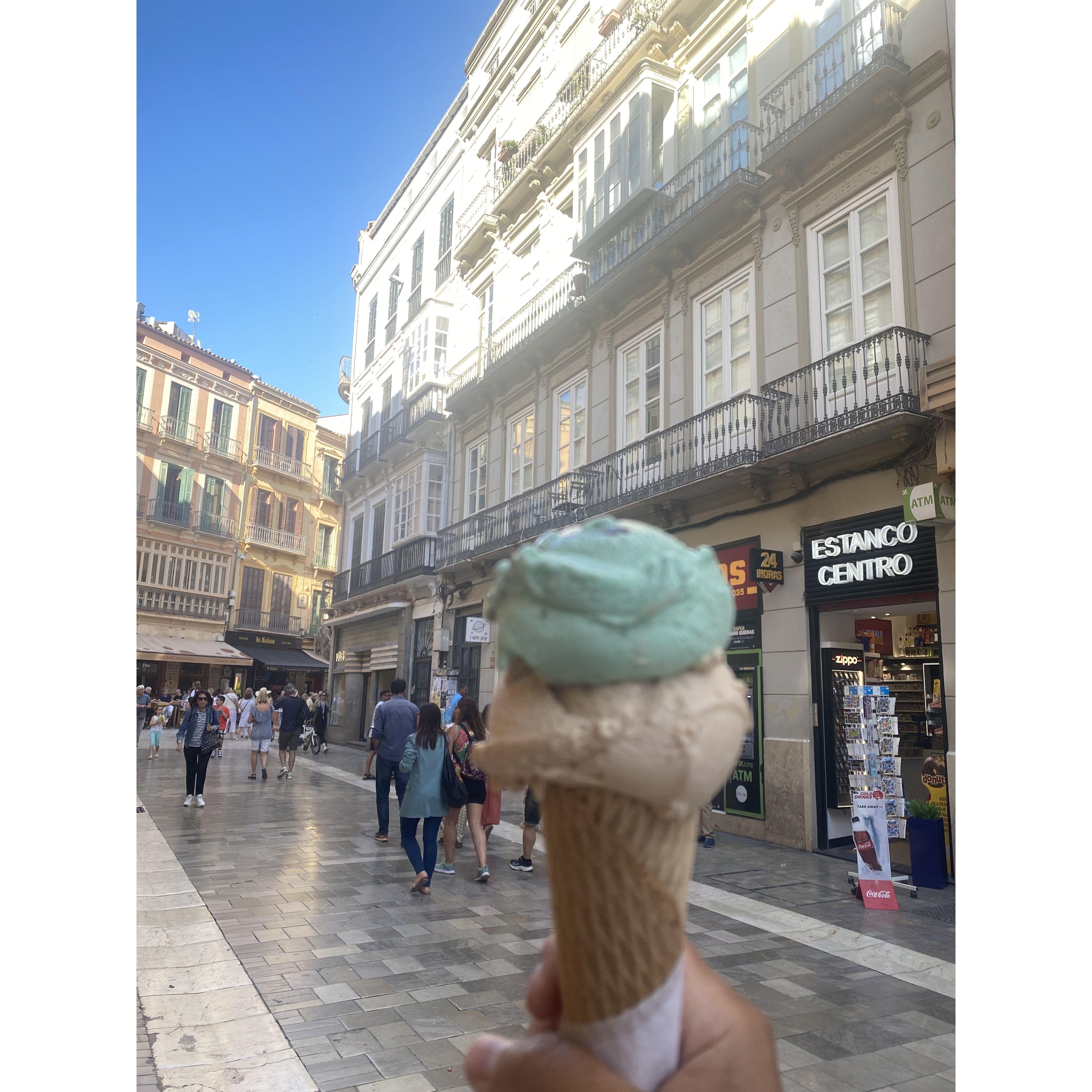 Helado en Málaga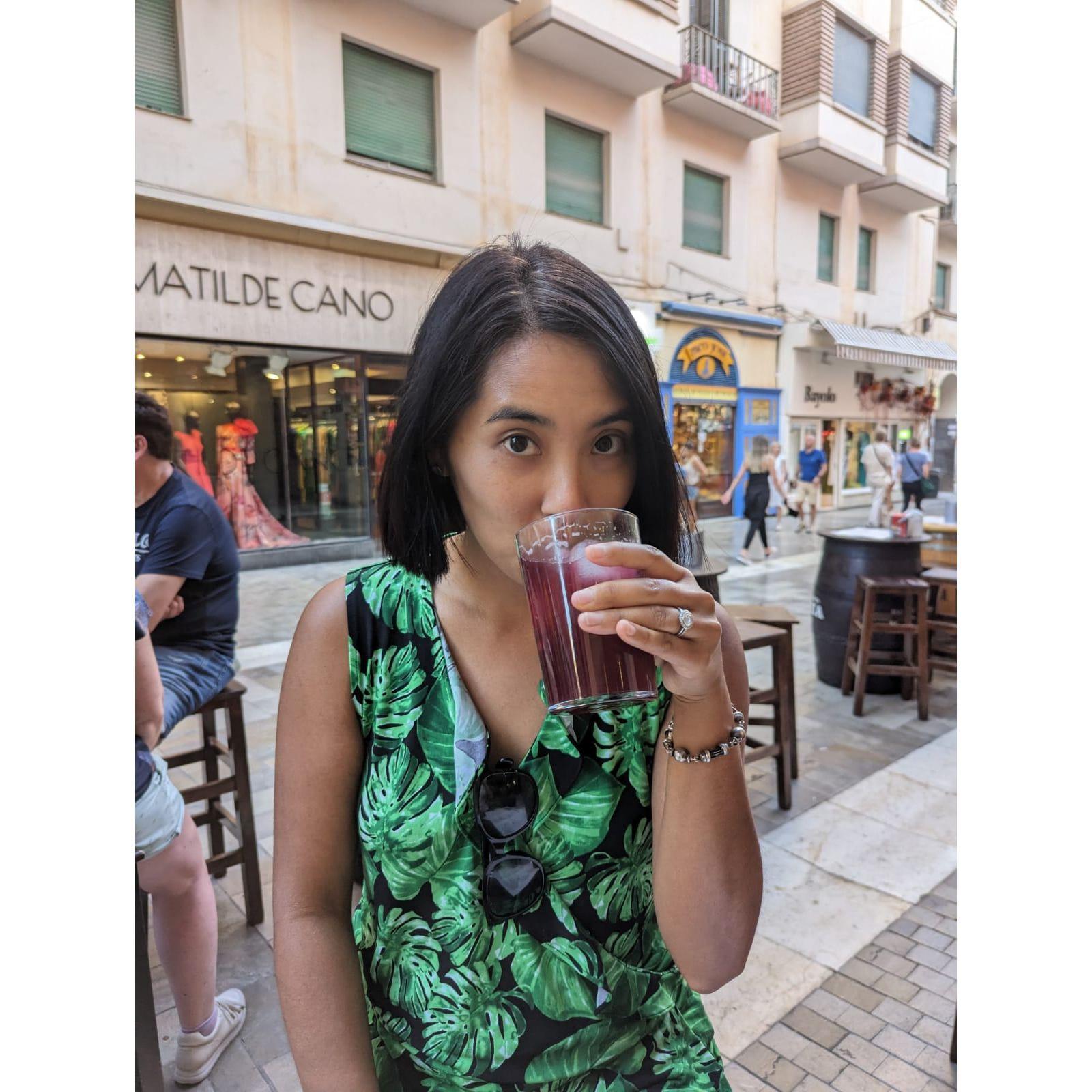 TINTO DE VERANO. FoRevEr.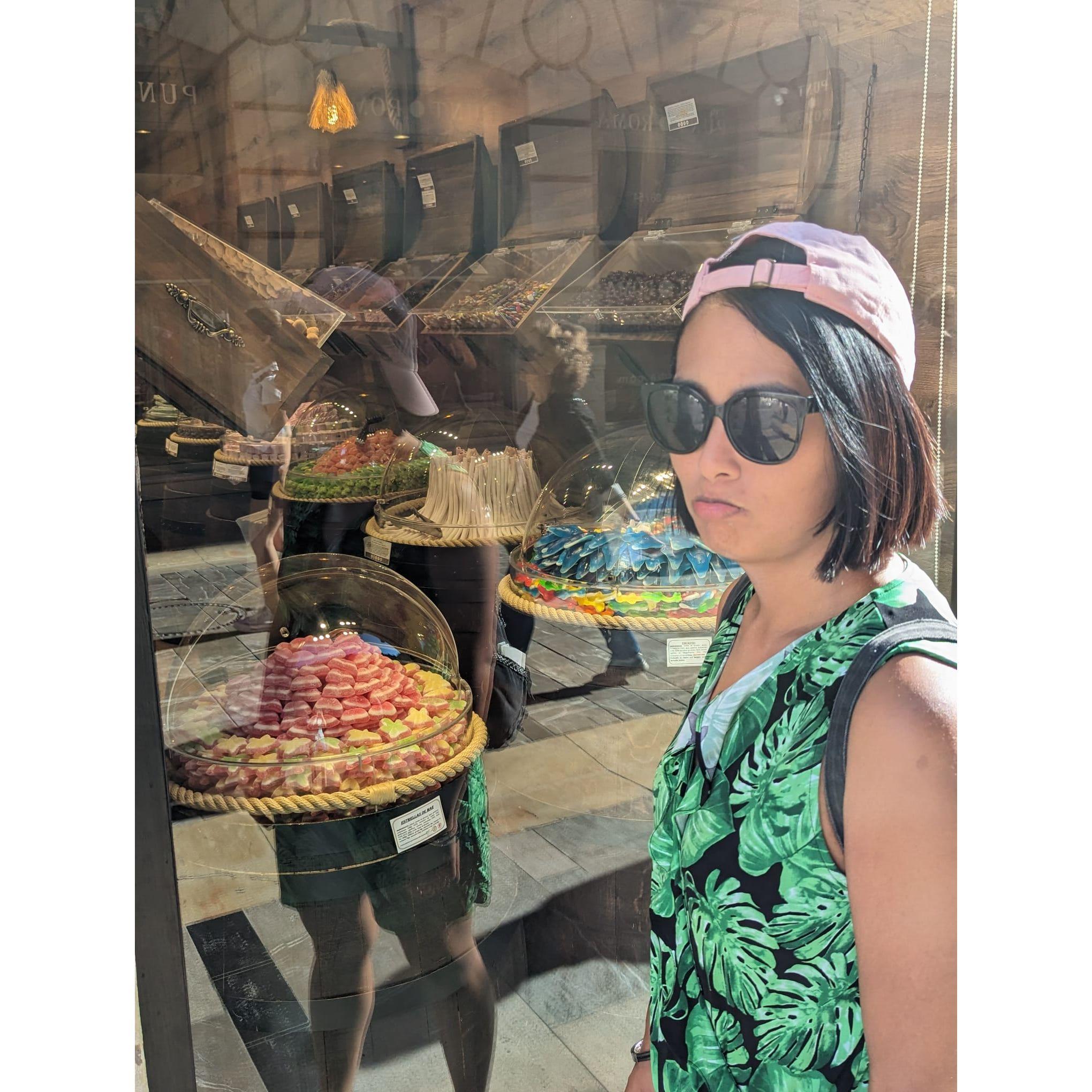 Sam unhappily exhibiting a modicum of self control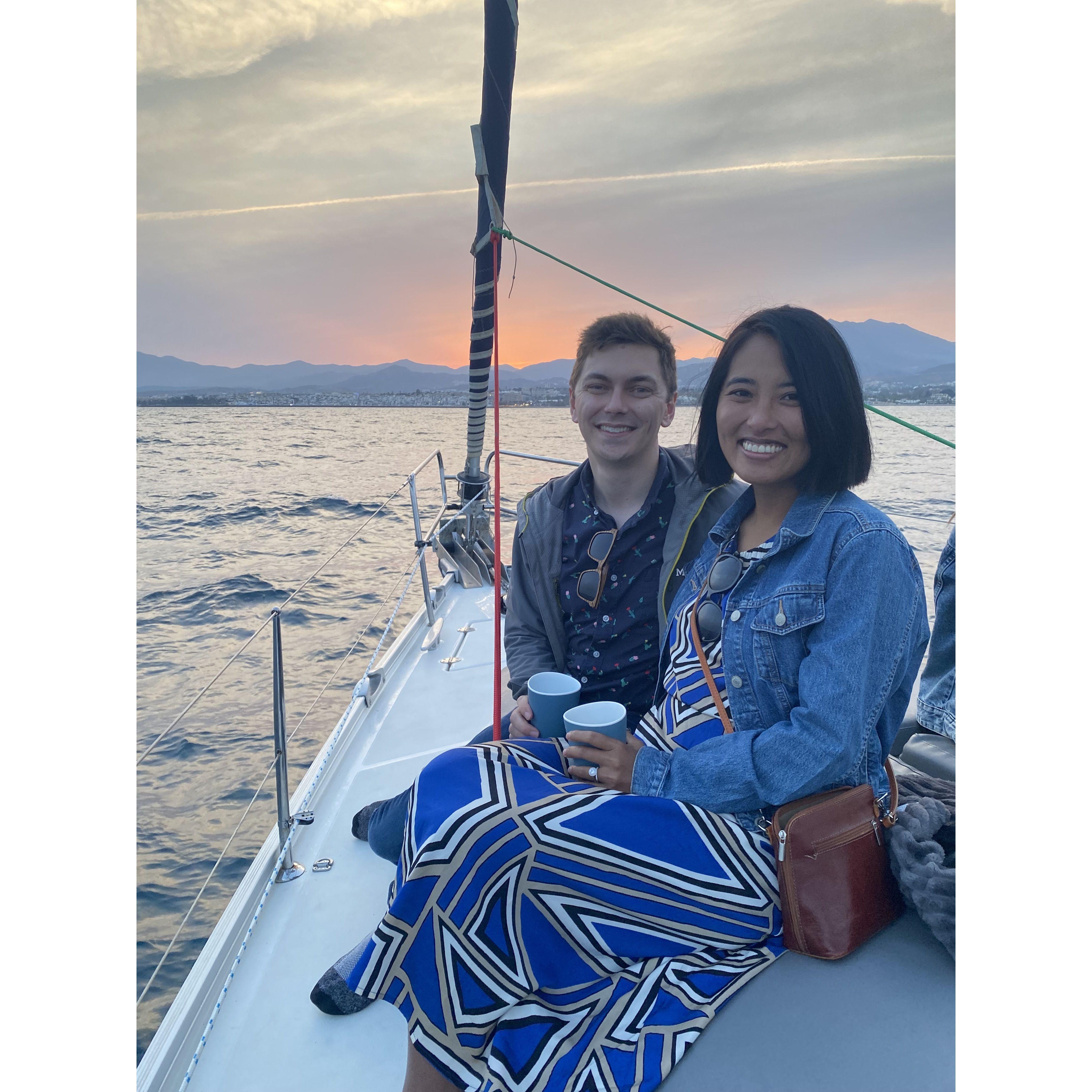 A sunset sail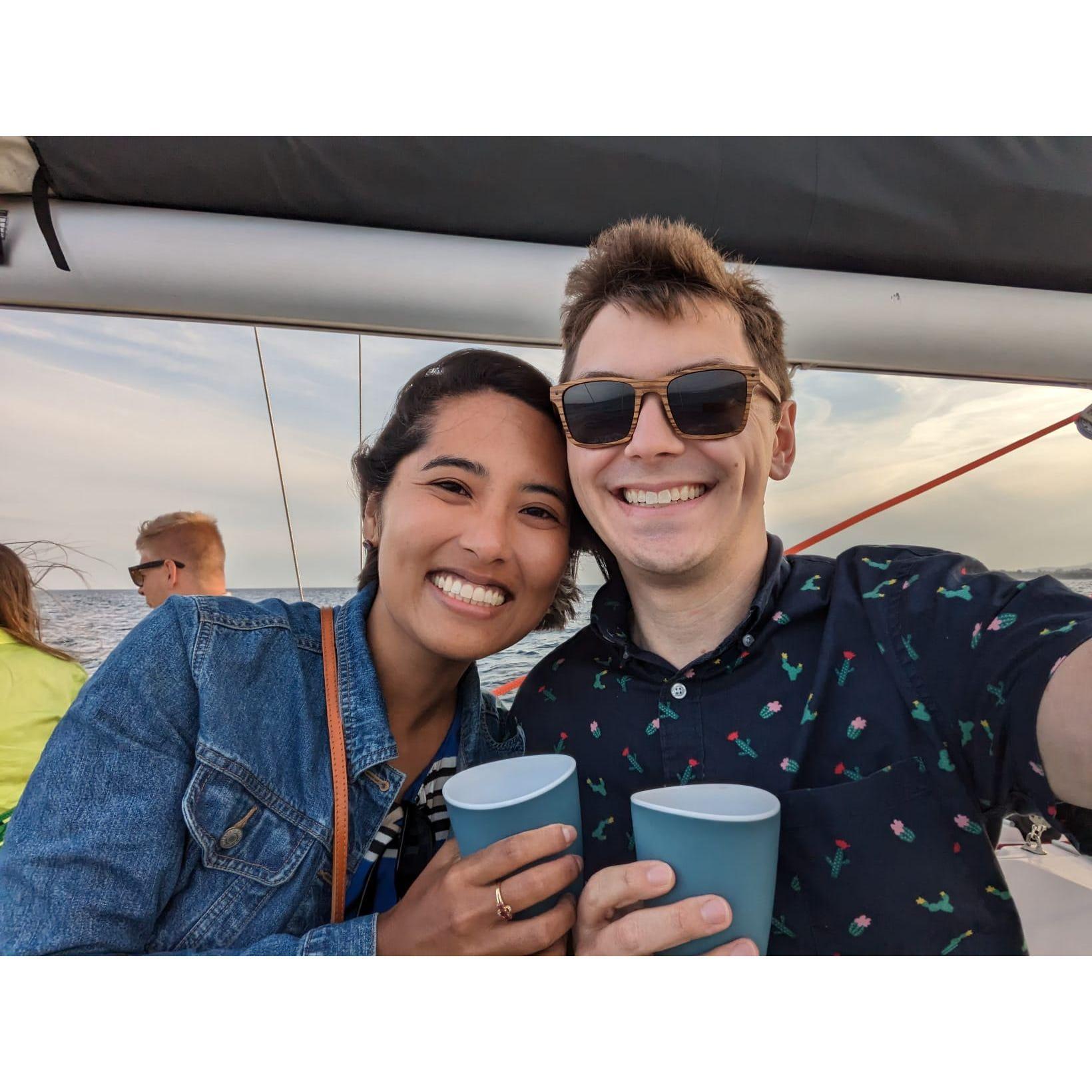 The cava was awesome. But the company was even better.
The rented Fiat life. Walker drove a lot in Spain!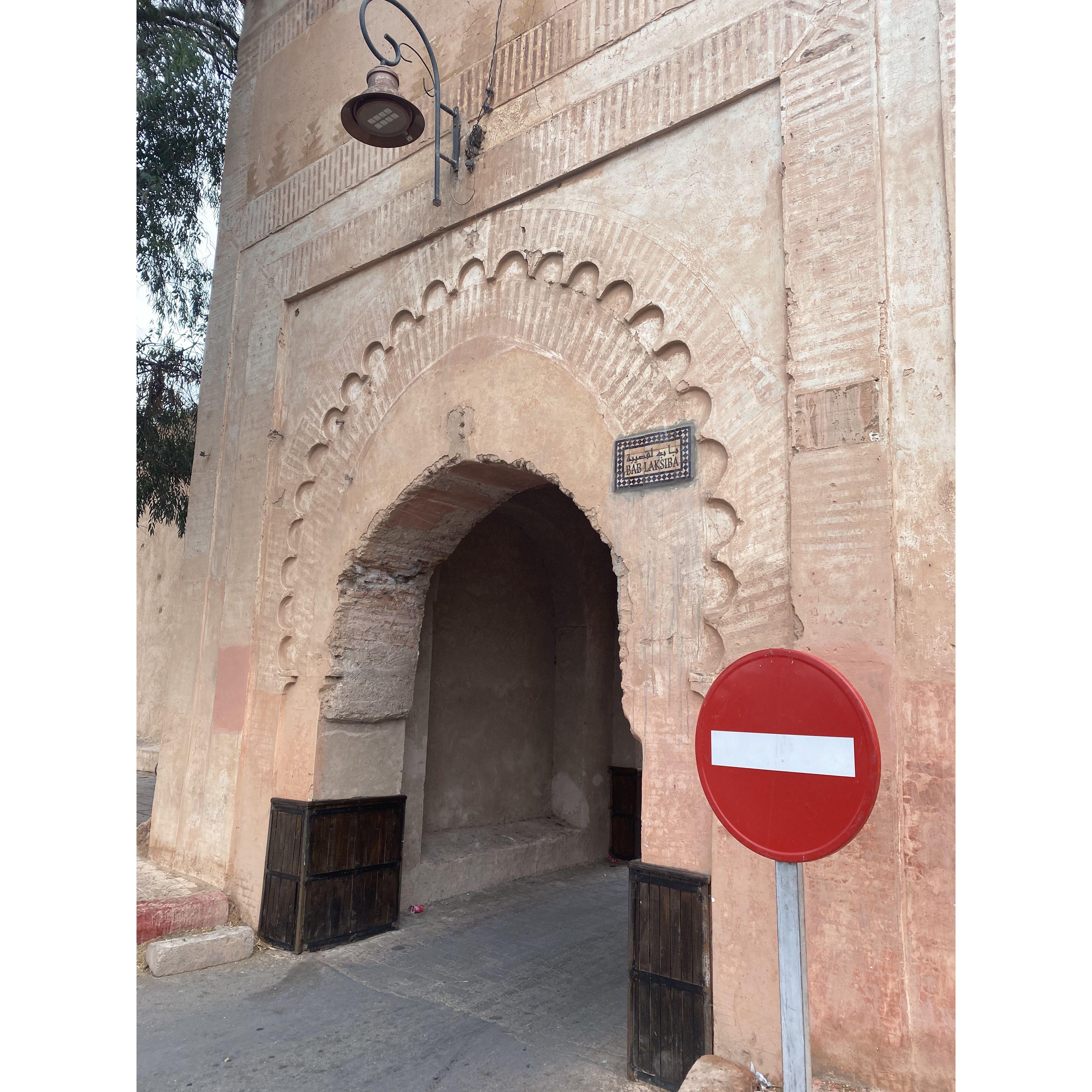 Entering the Marrakech Medina, a UNESCO World Heritage Site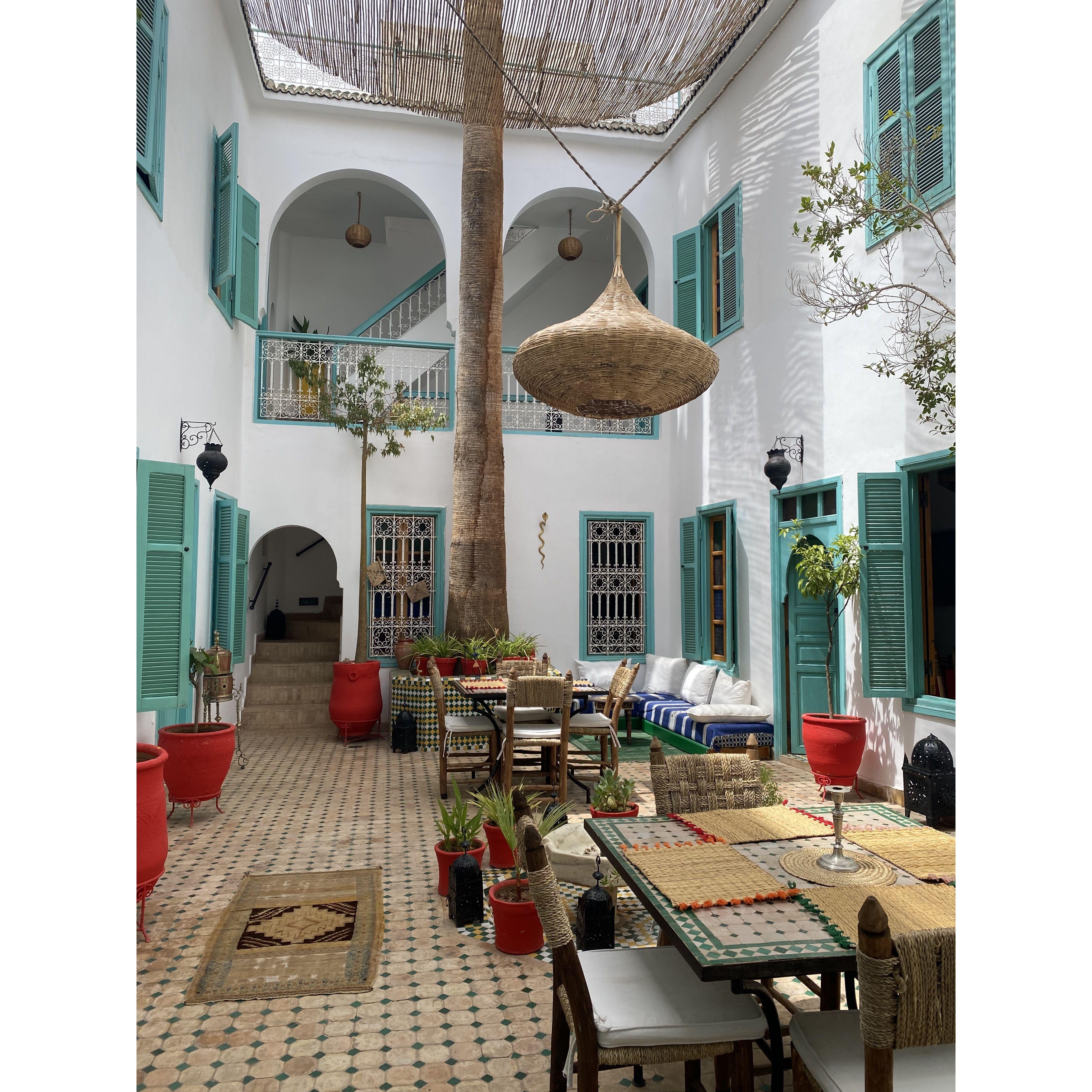 Our first riad - Dar Aida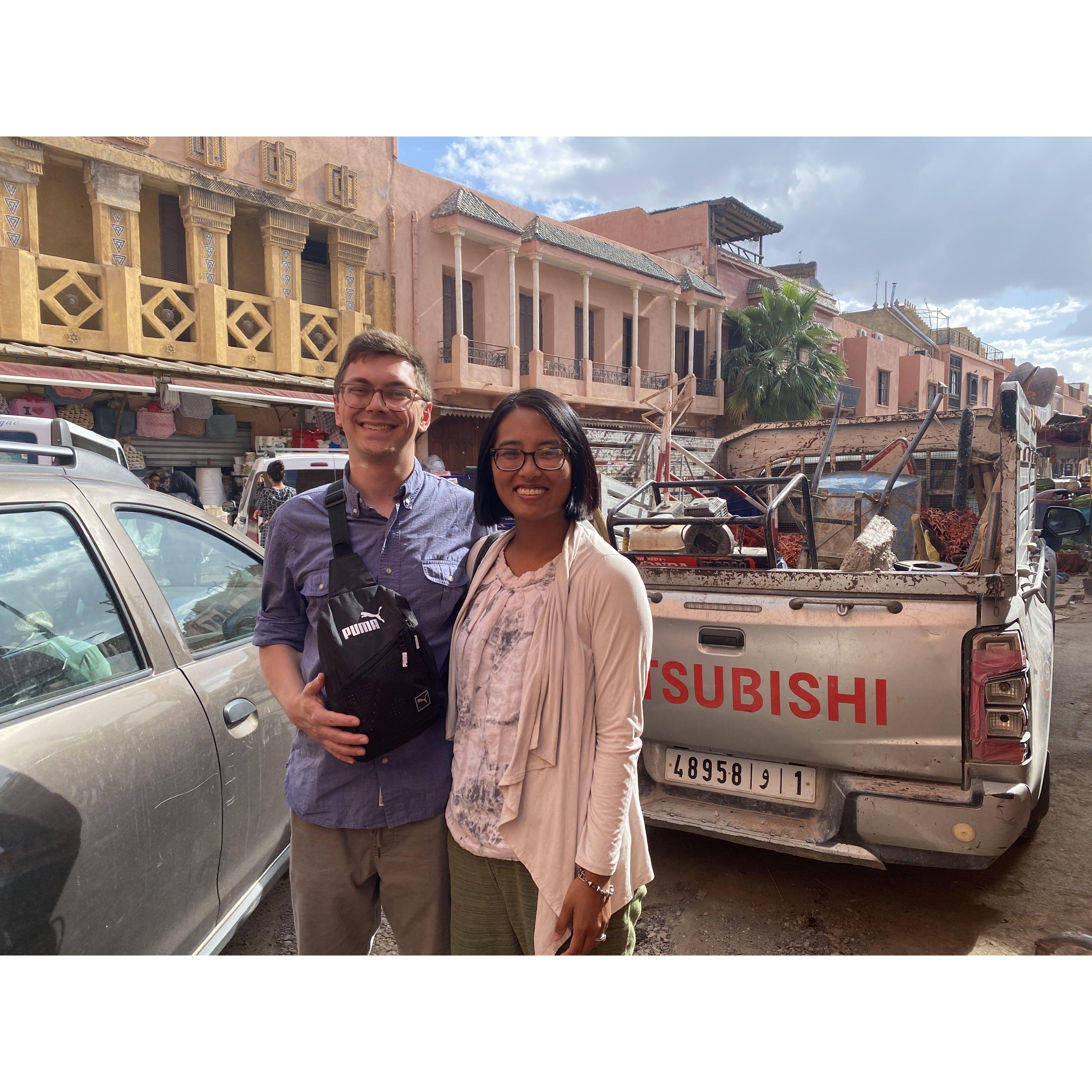 Near the bustle in Marrakech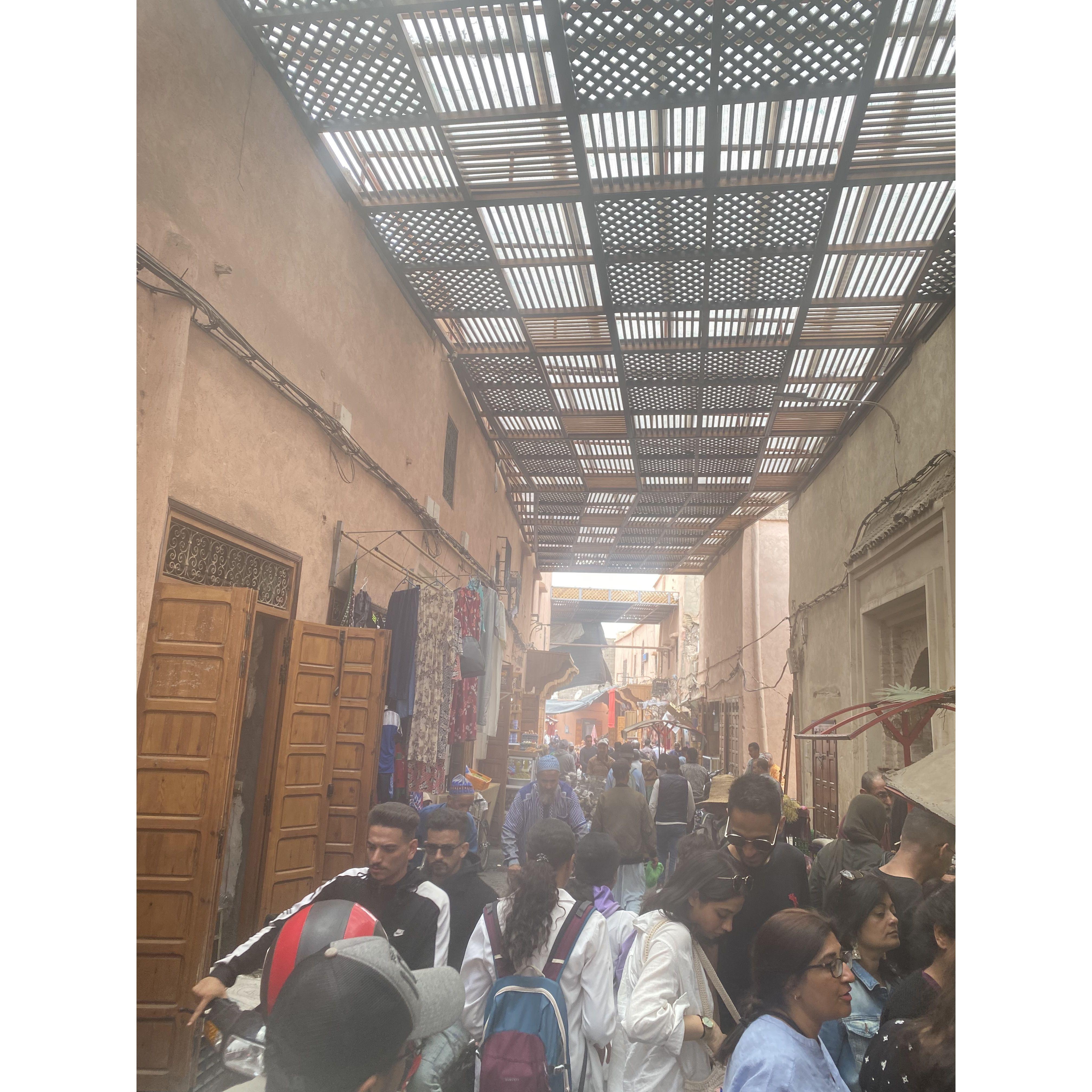 The Medina is a living place.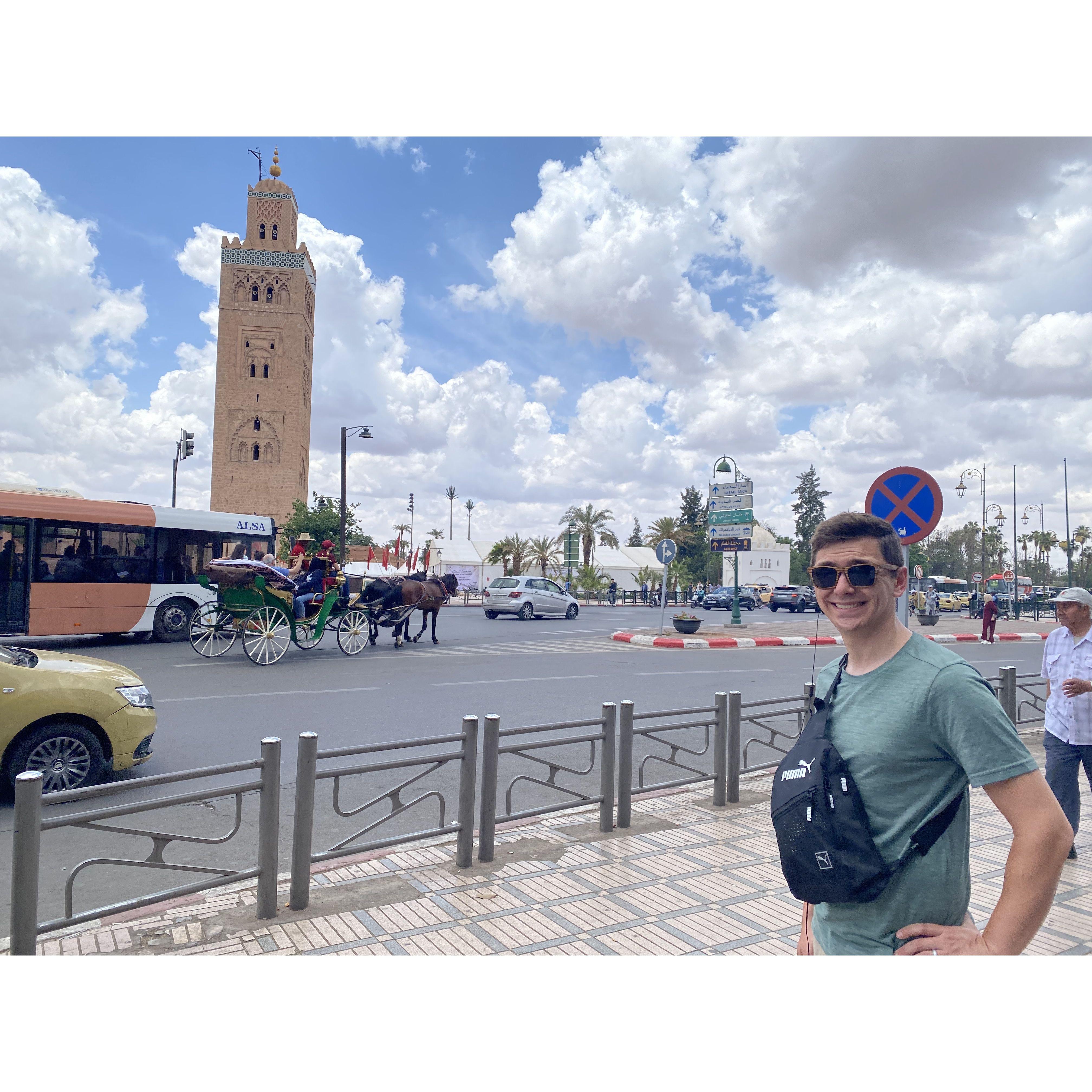 Walking near the Koutoubia Mosque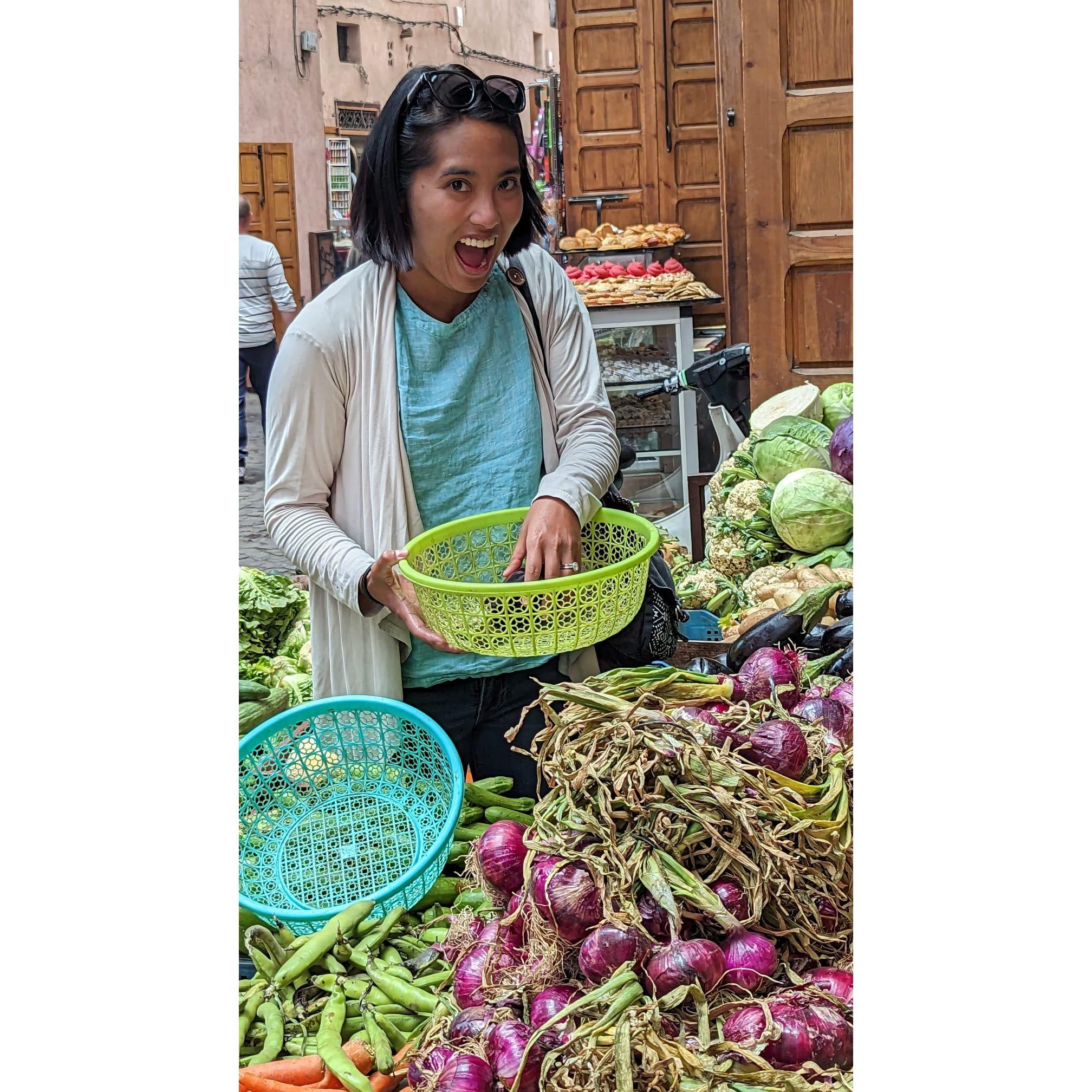 Picking out veg (eggplants) for the cooking class in the souk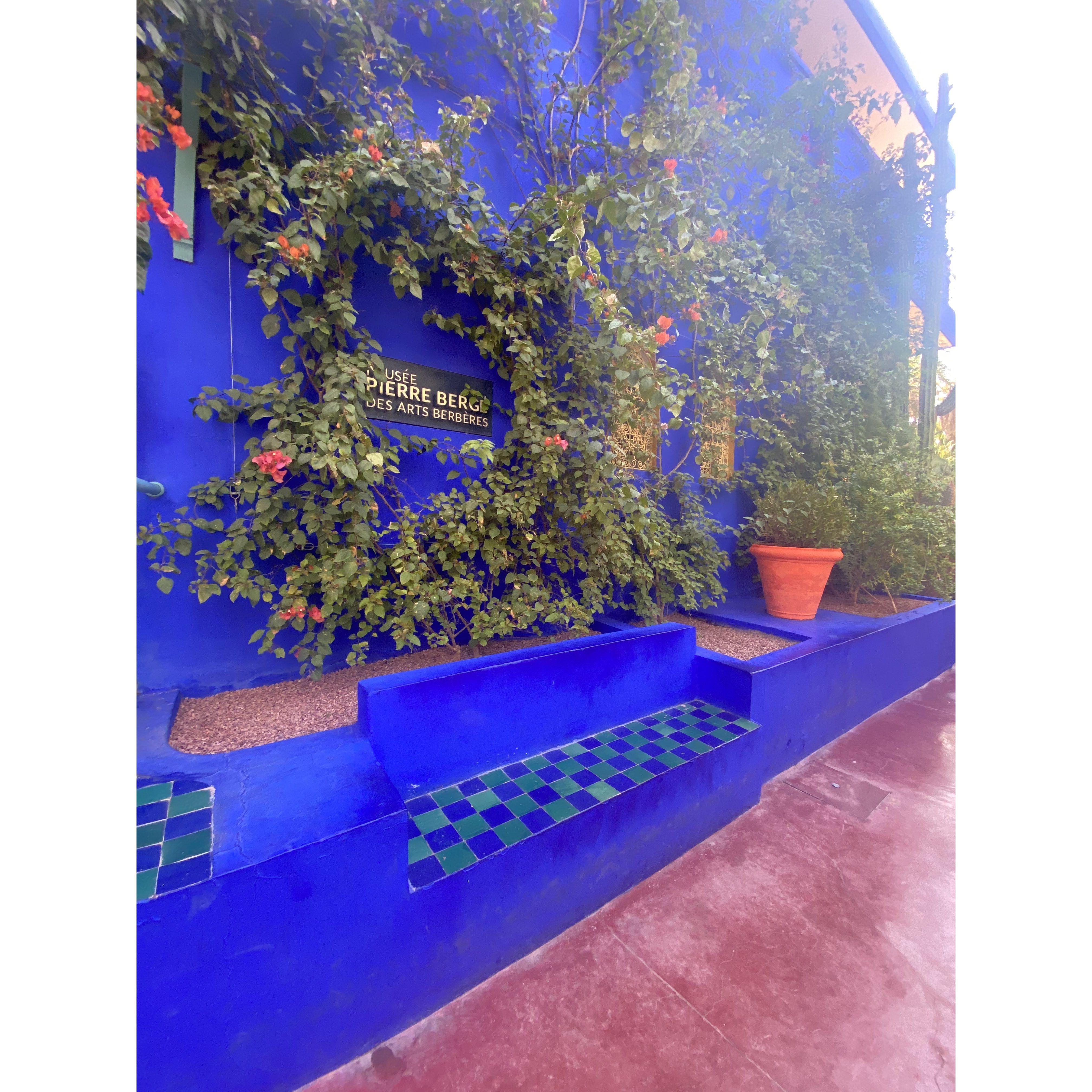 Outside the Berber Museum within the Jardin Majorelle / Yves St. Laurent Garden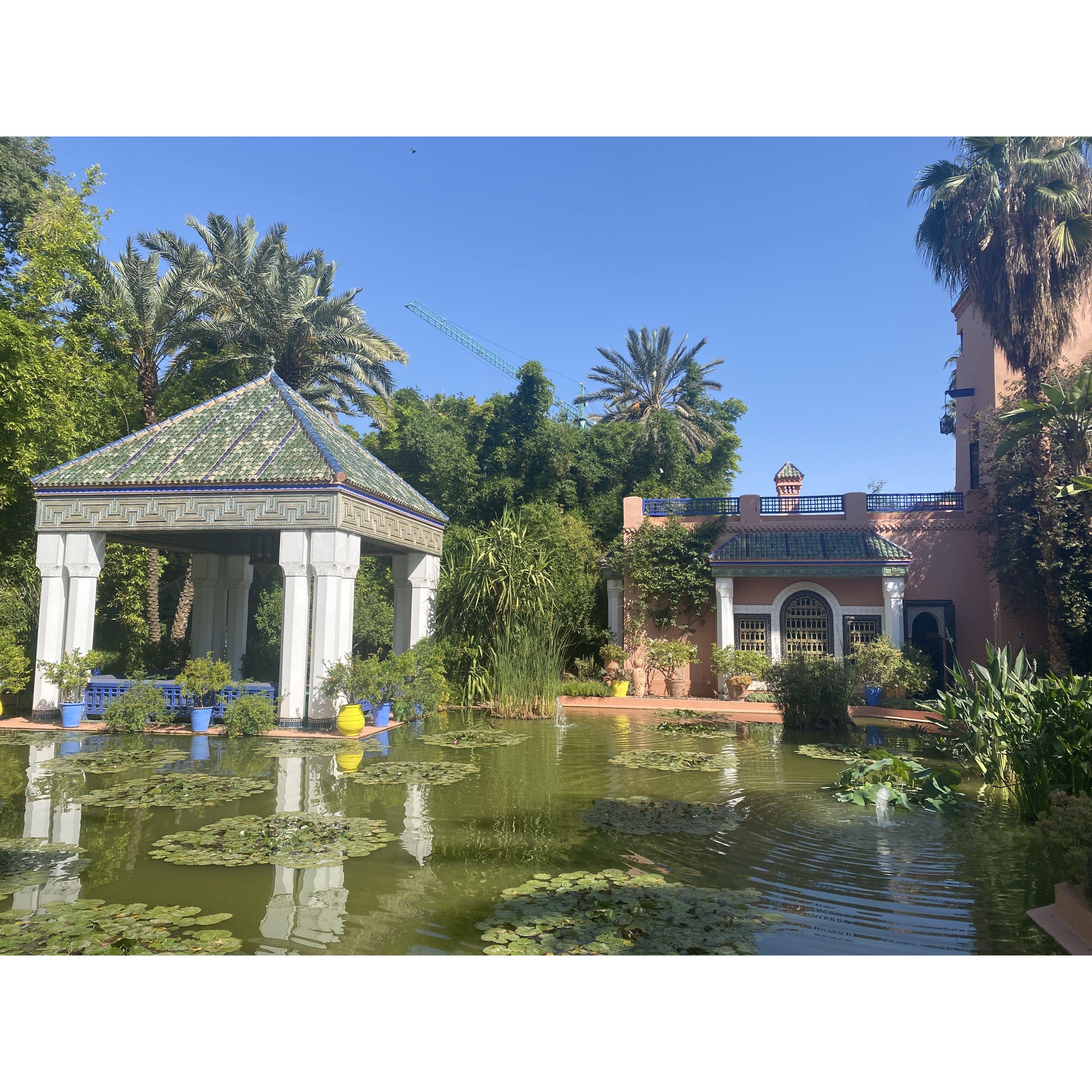 In the Jardin Majorelle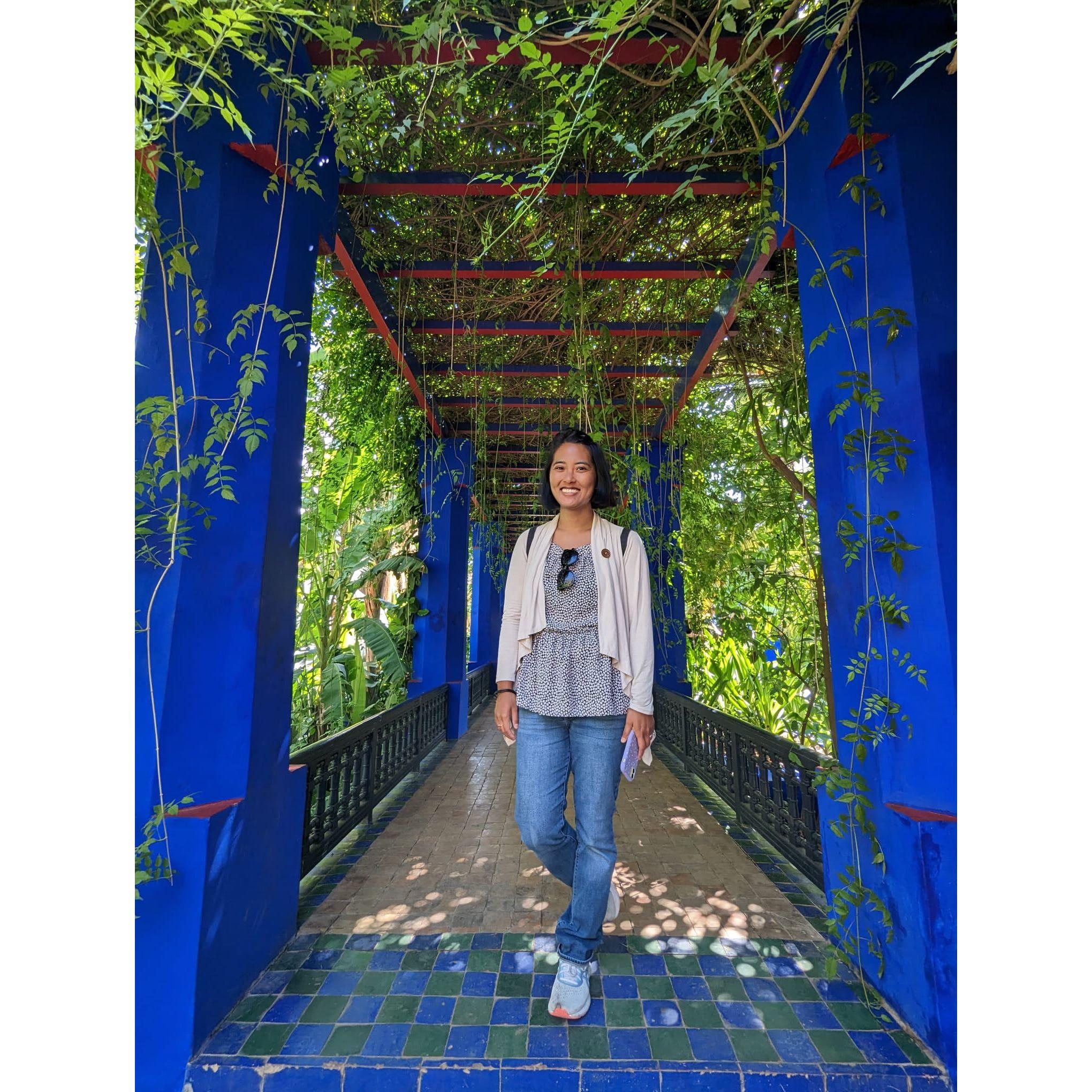 Yves St. Laurent and Pierre Bergé vibed on colors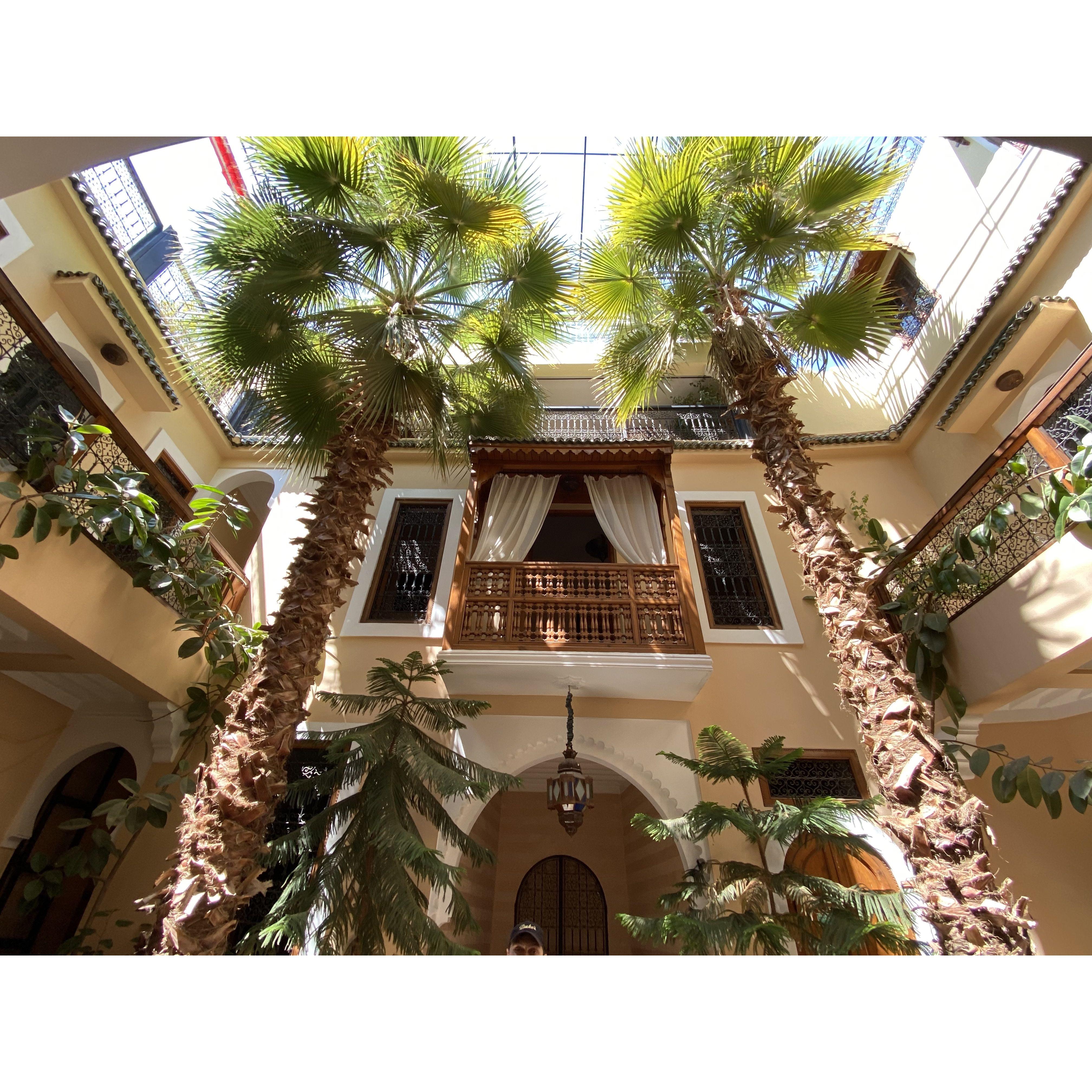 Our second riad - Rabah Sadia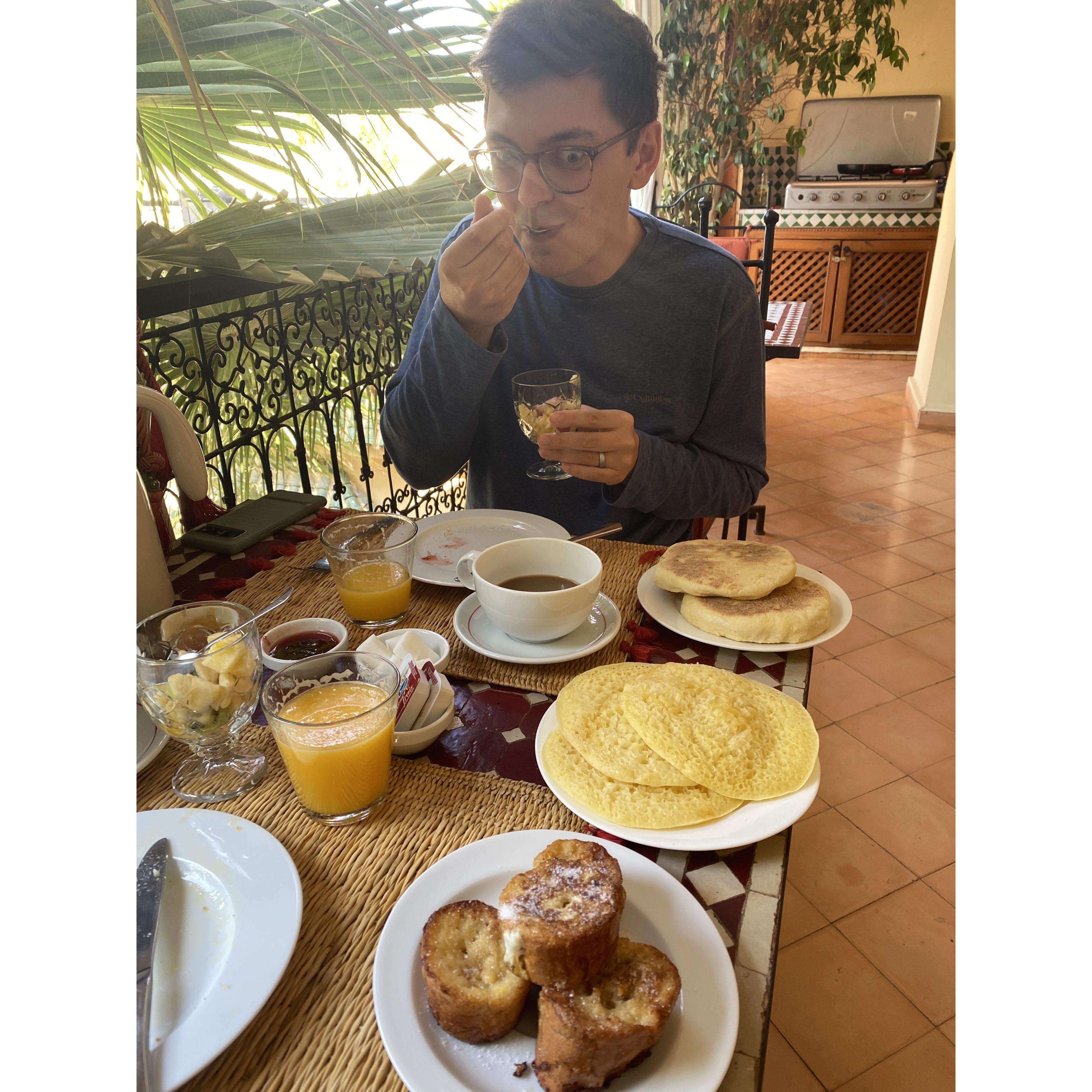 Bread at breakfast forever and ever. <3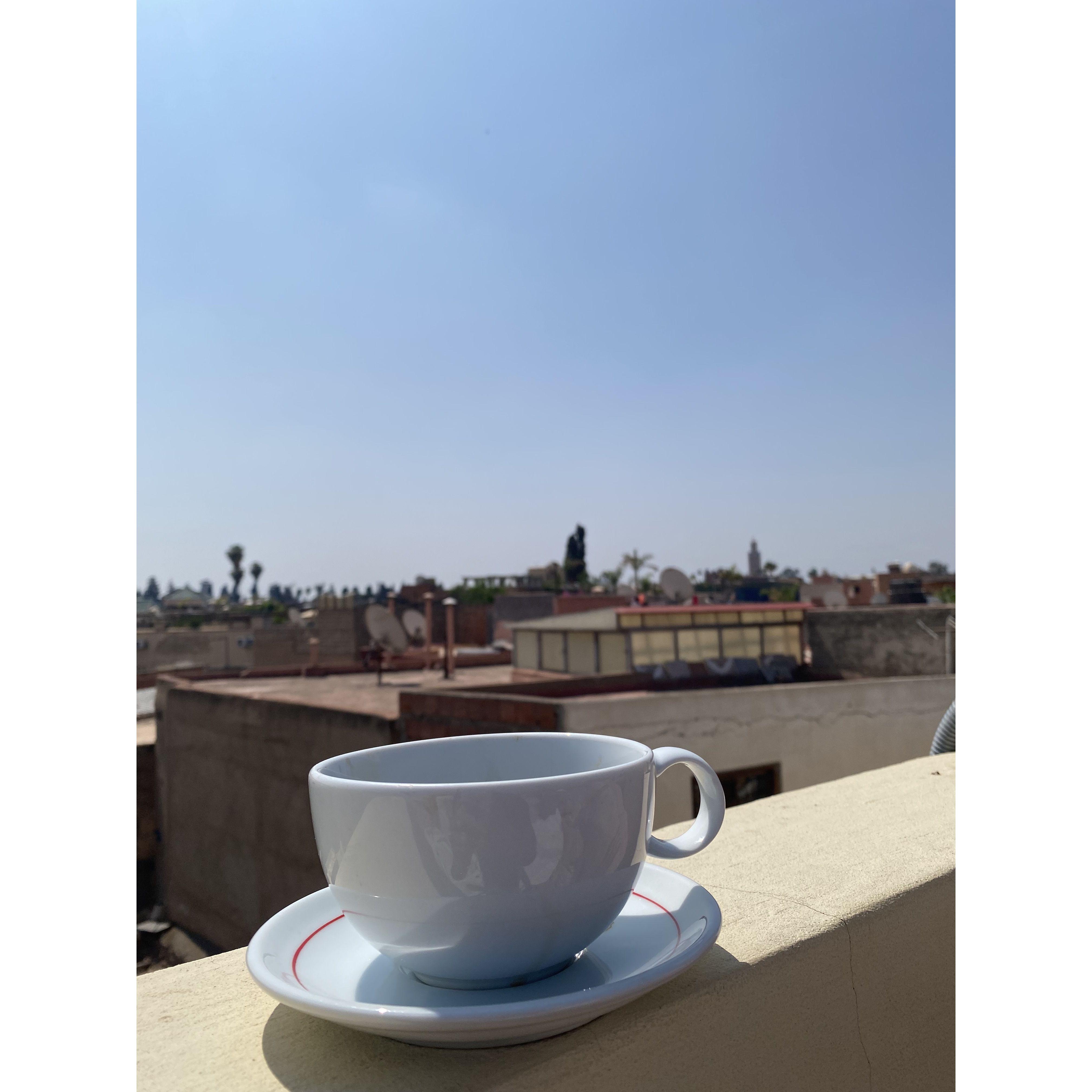 Coffee on the roof of the riad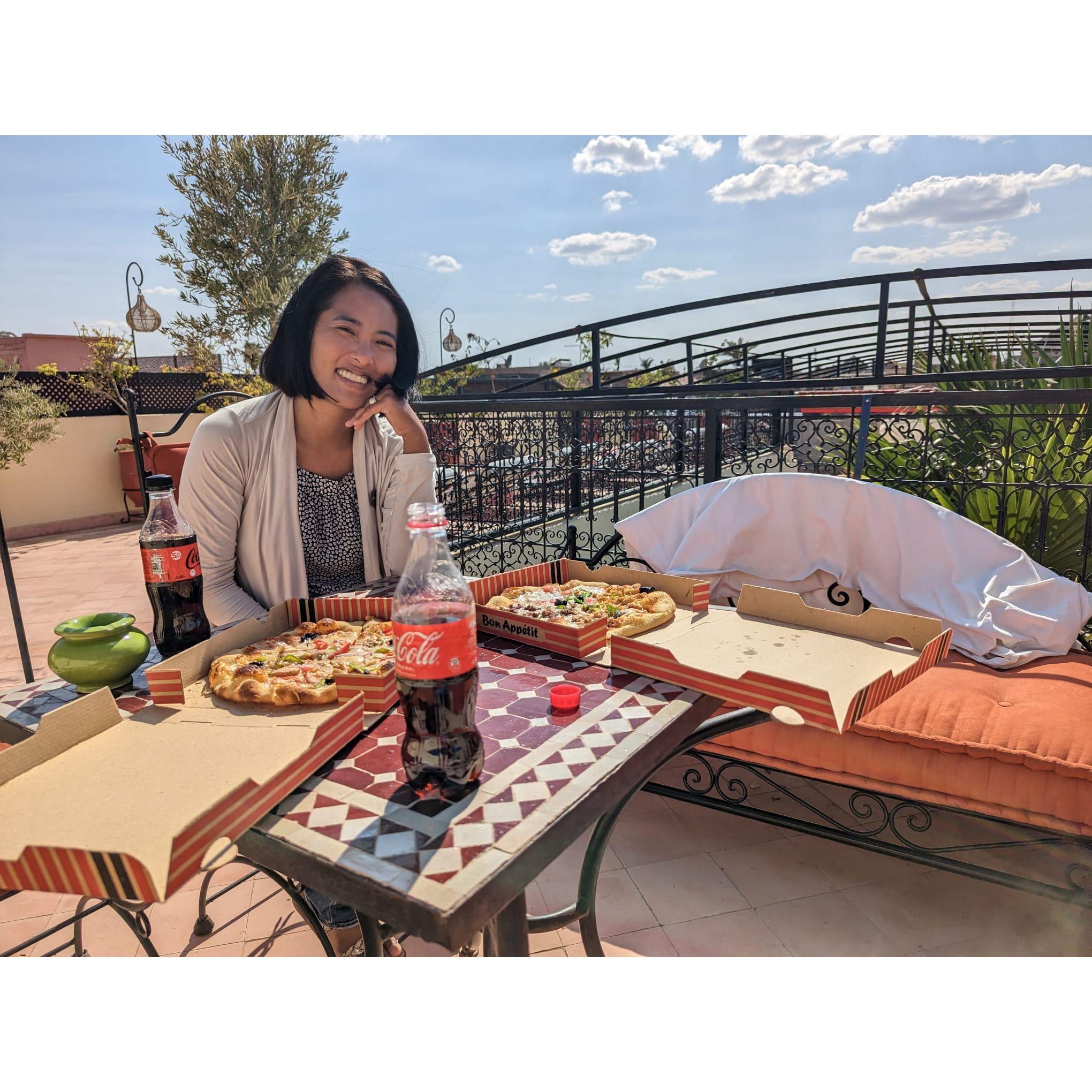 Riad rooftops will always be the jam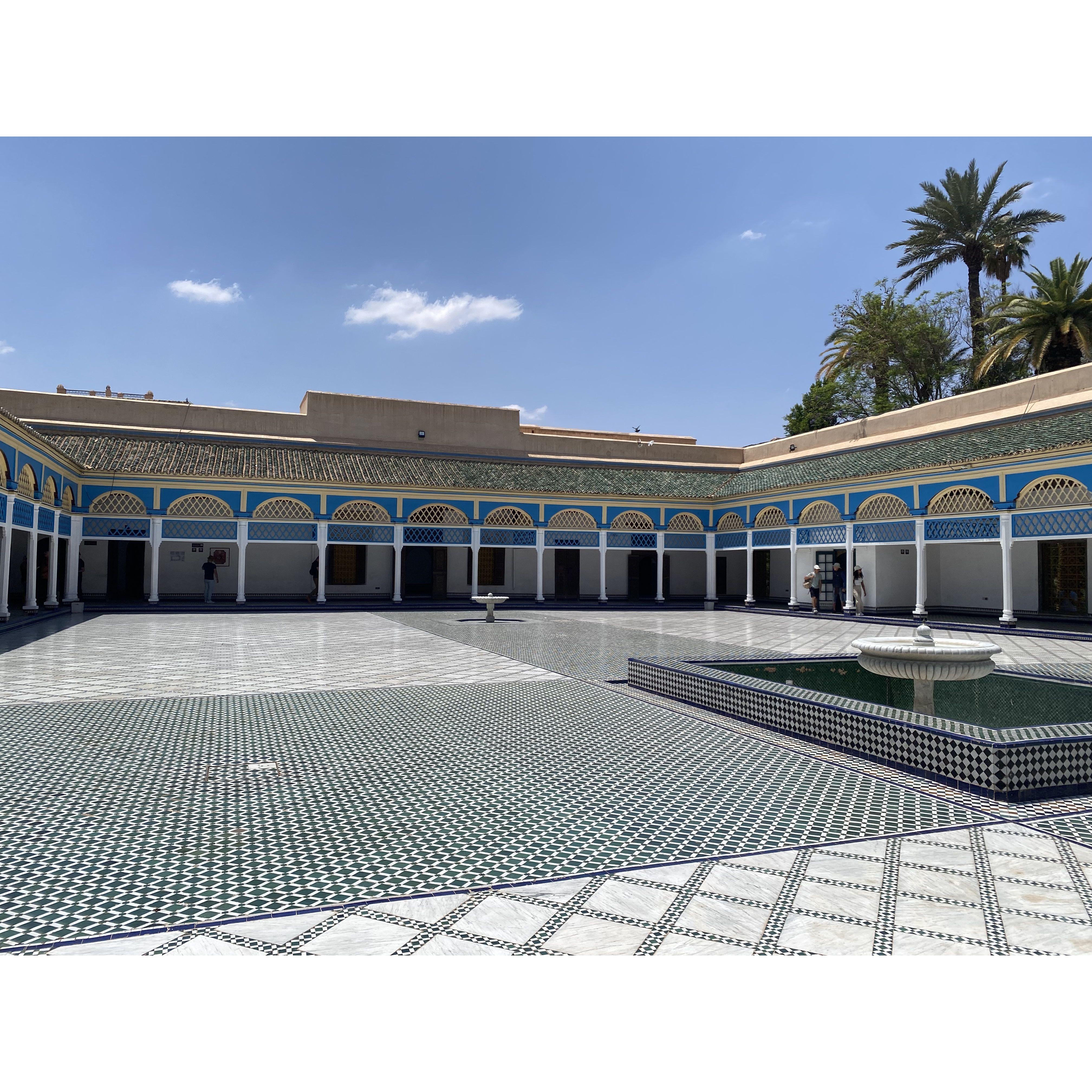 Bahia Palace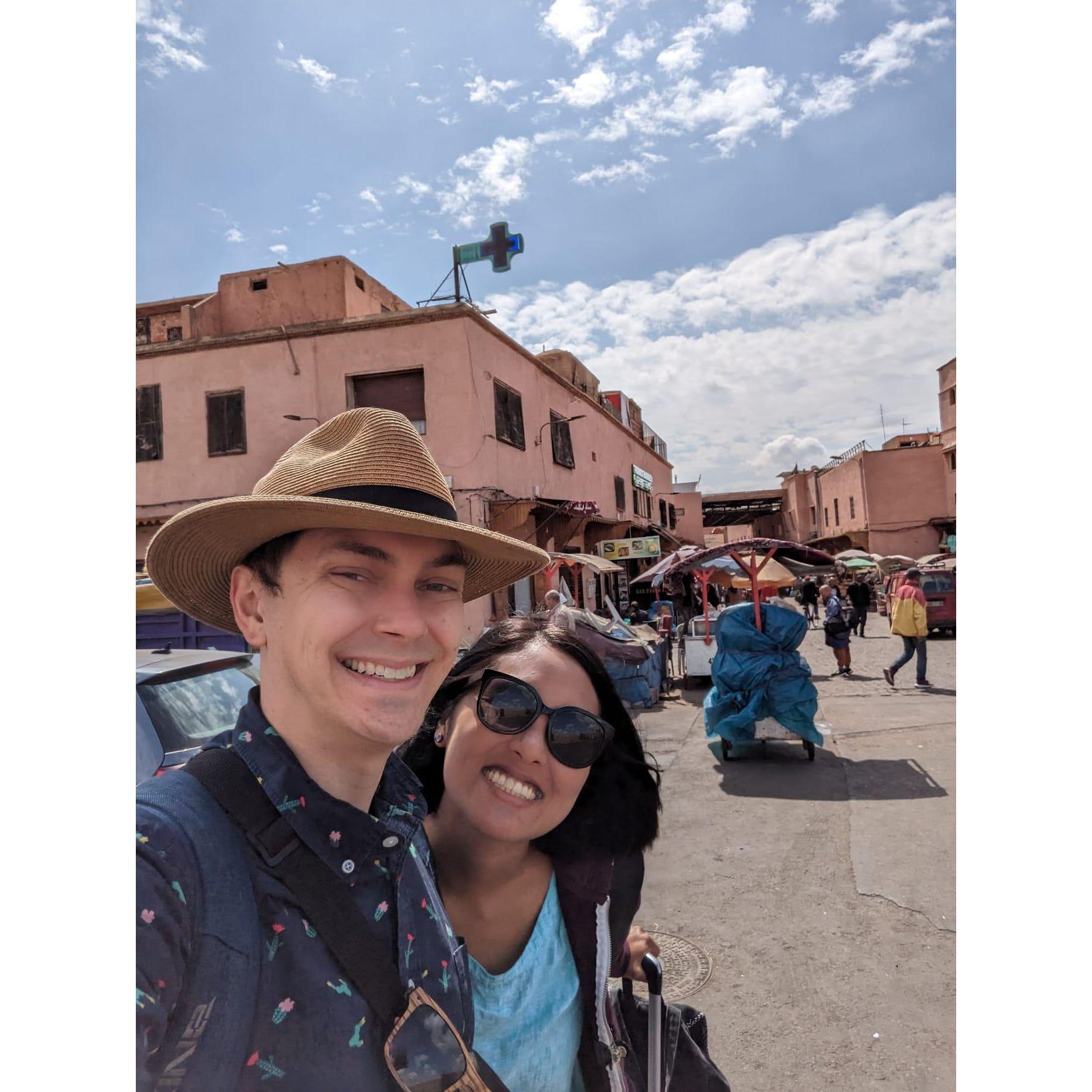 Bye Marrakech!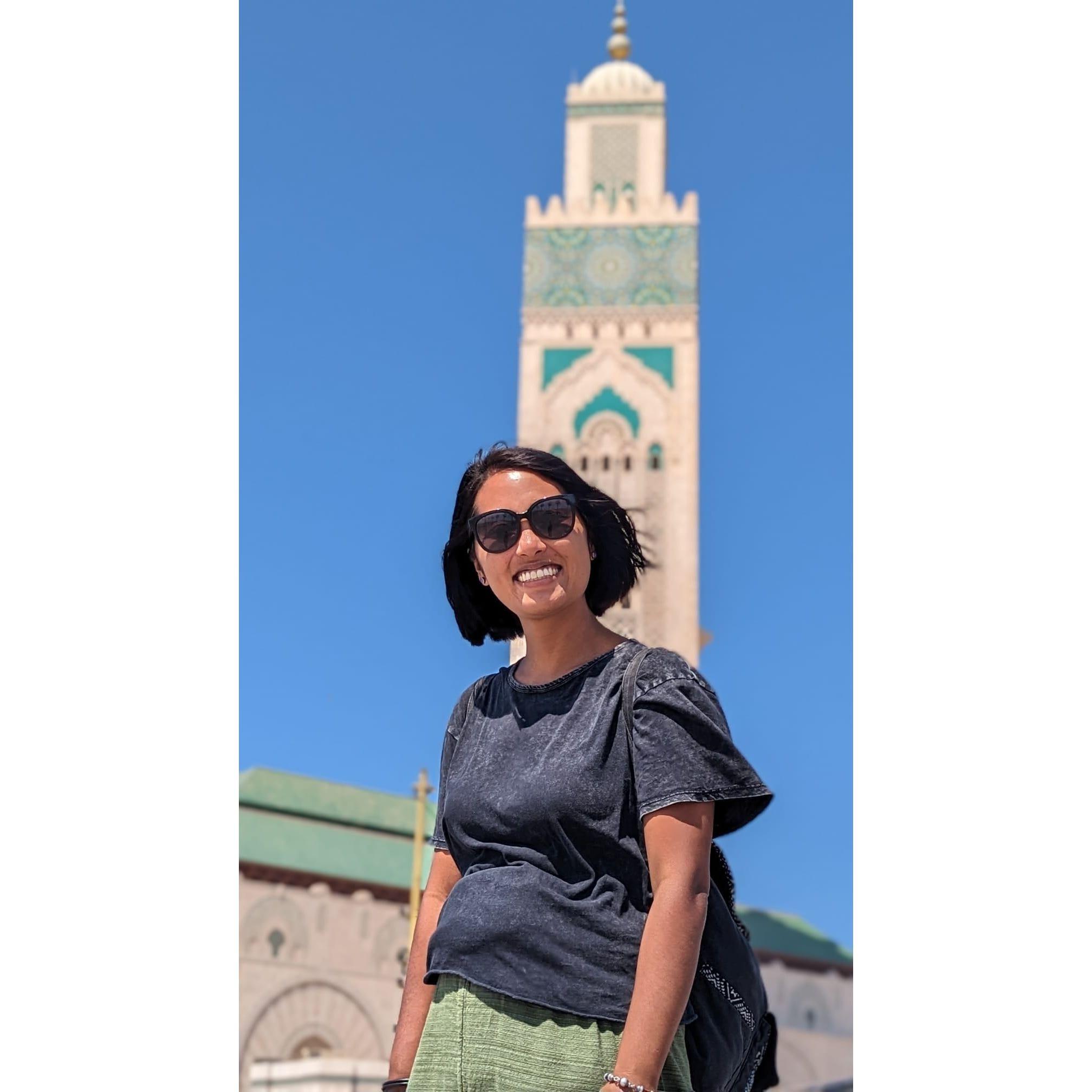 Fanny packs creating illusions. But no. Hooooooold up there. friendos.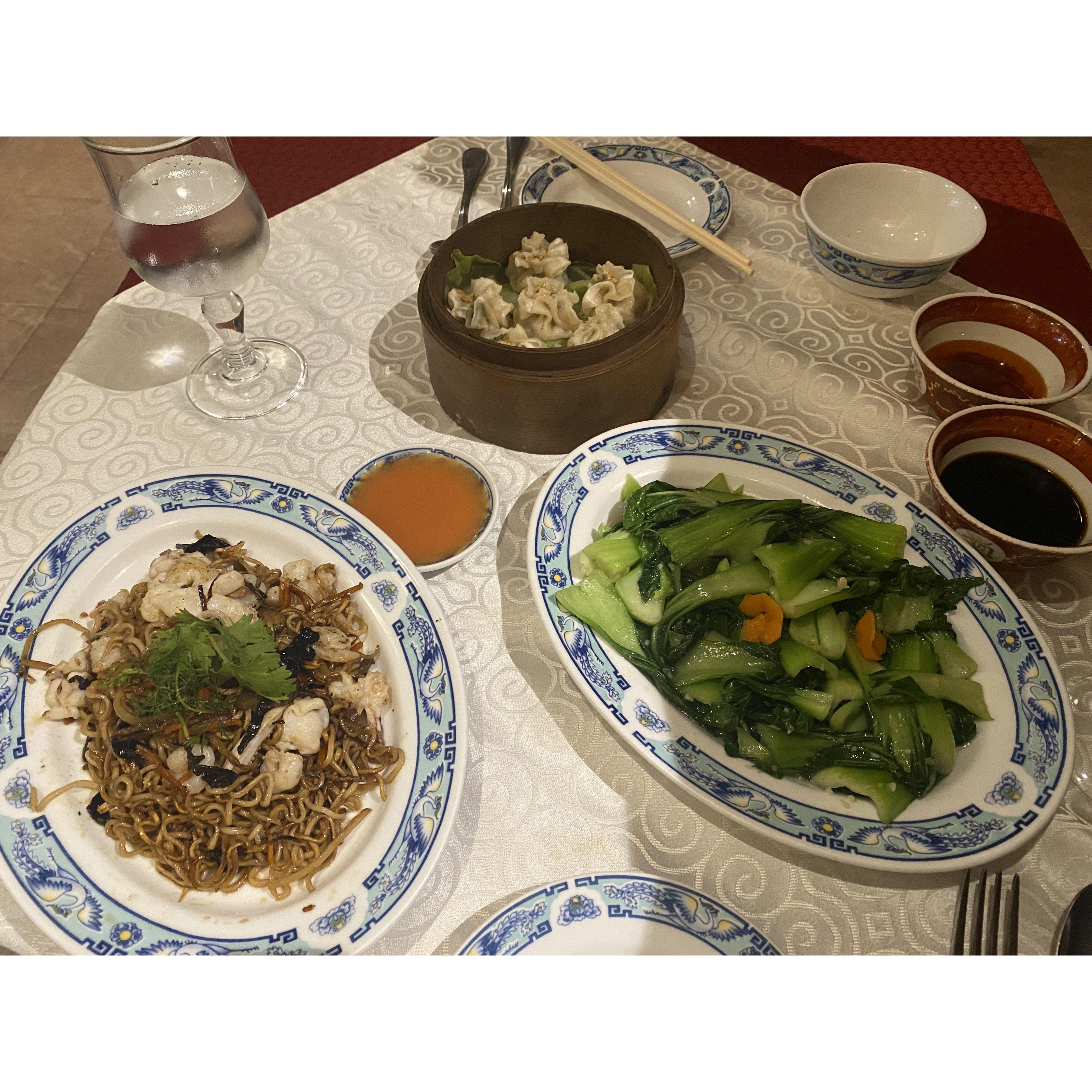 When our craving for Chinese food couldn't be held at bay much longer, Casablanca stepped up.
Samesies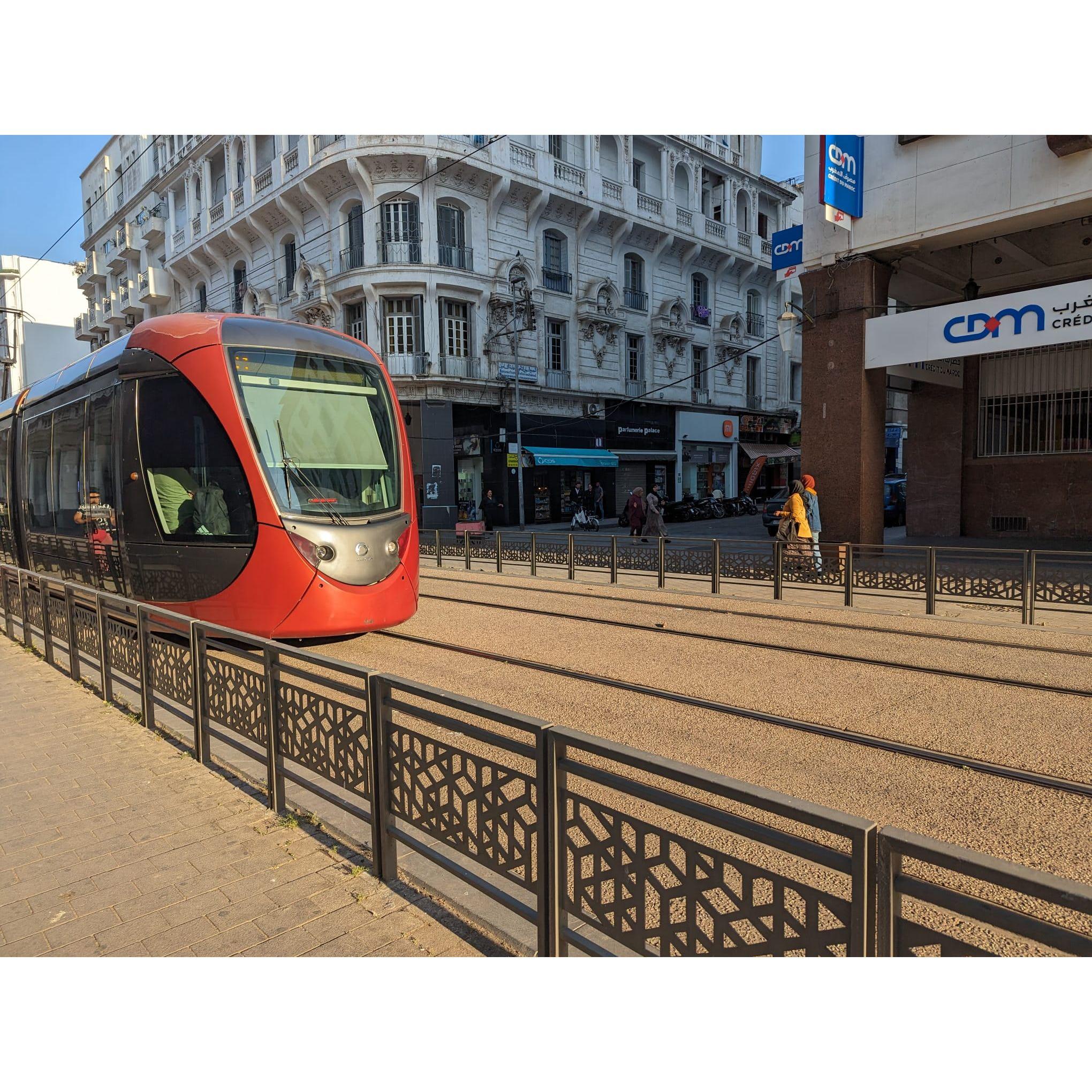 Entranced by transit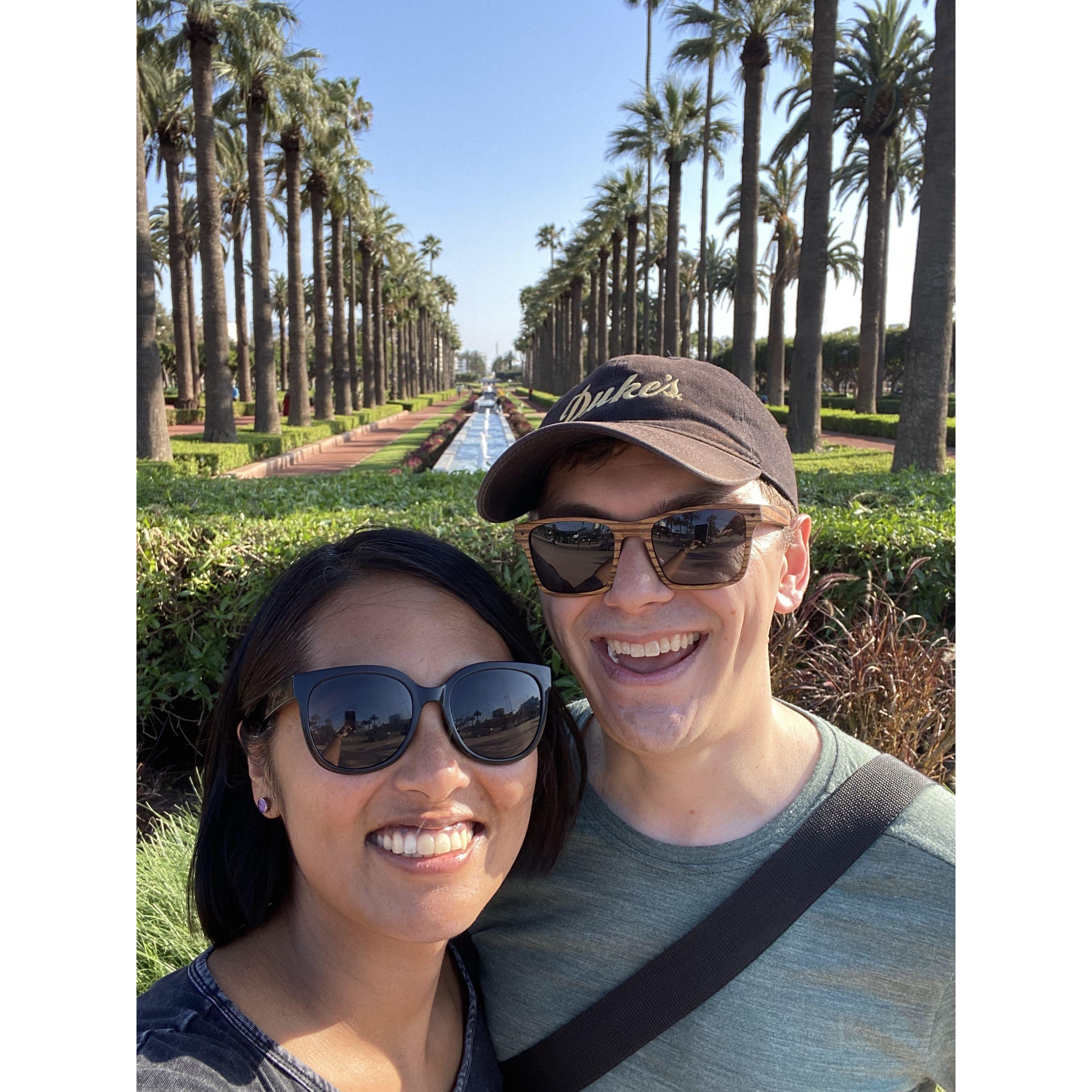 One of the best public parks we've ever experienced. Go Casa!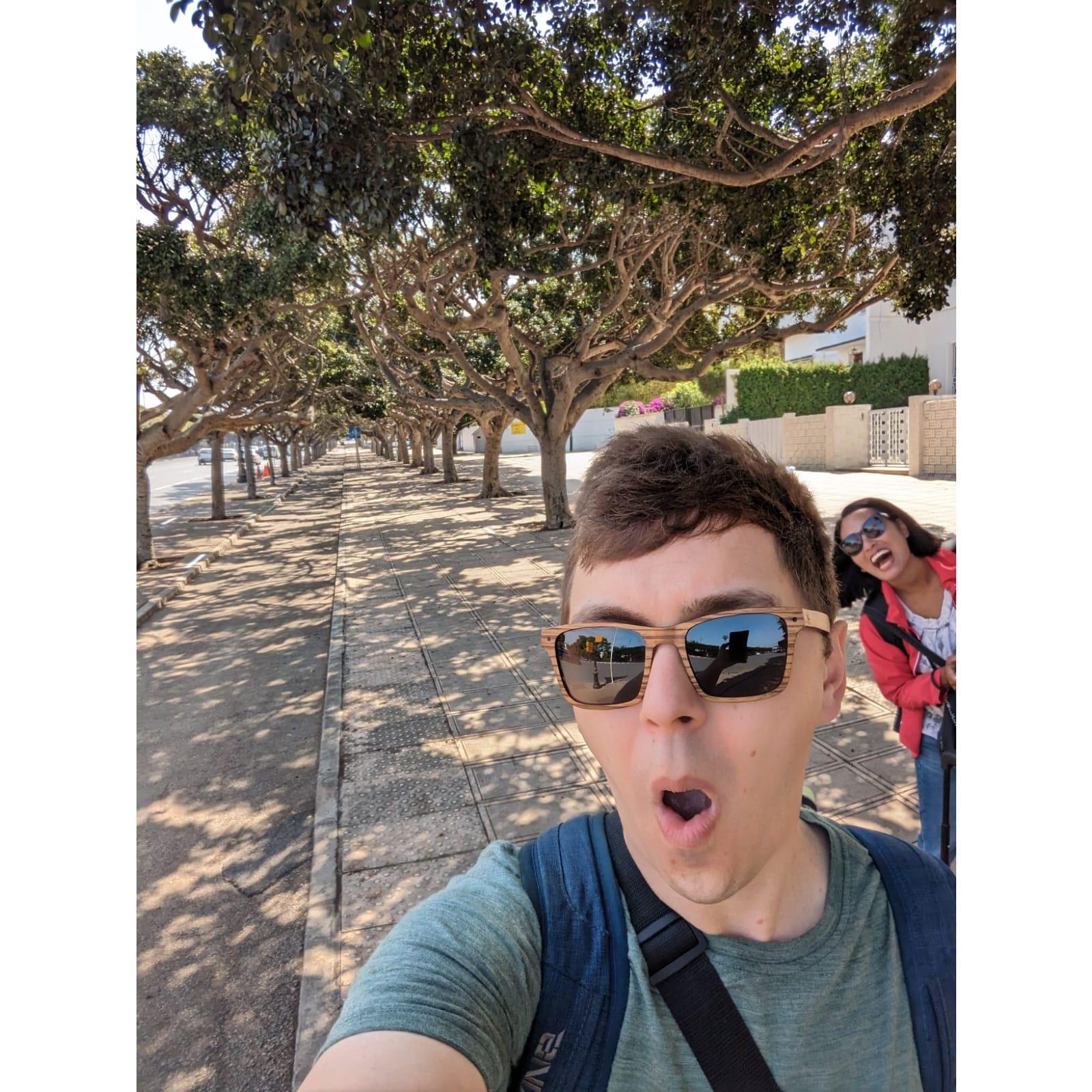 Bike paths? Designed for... people? Whoa.
Reading Jurassic Park at 190 miles per hour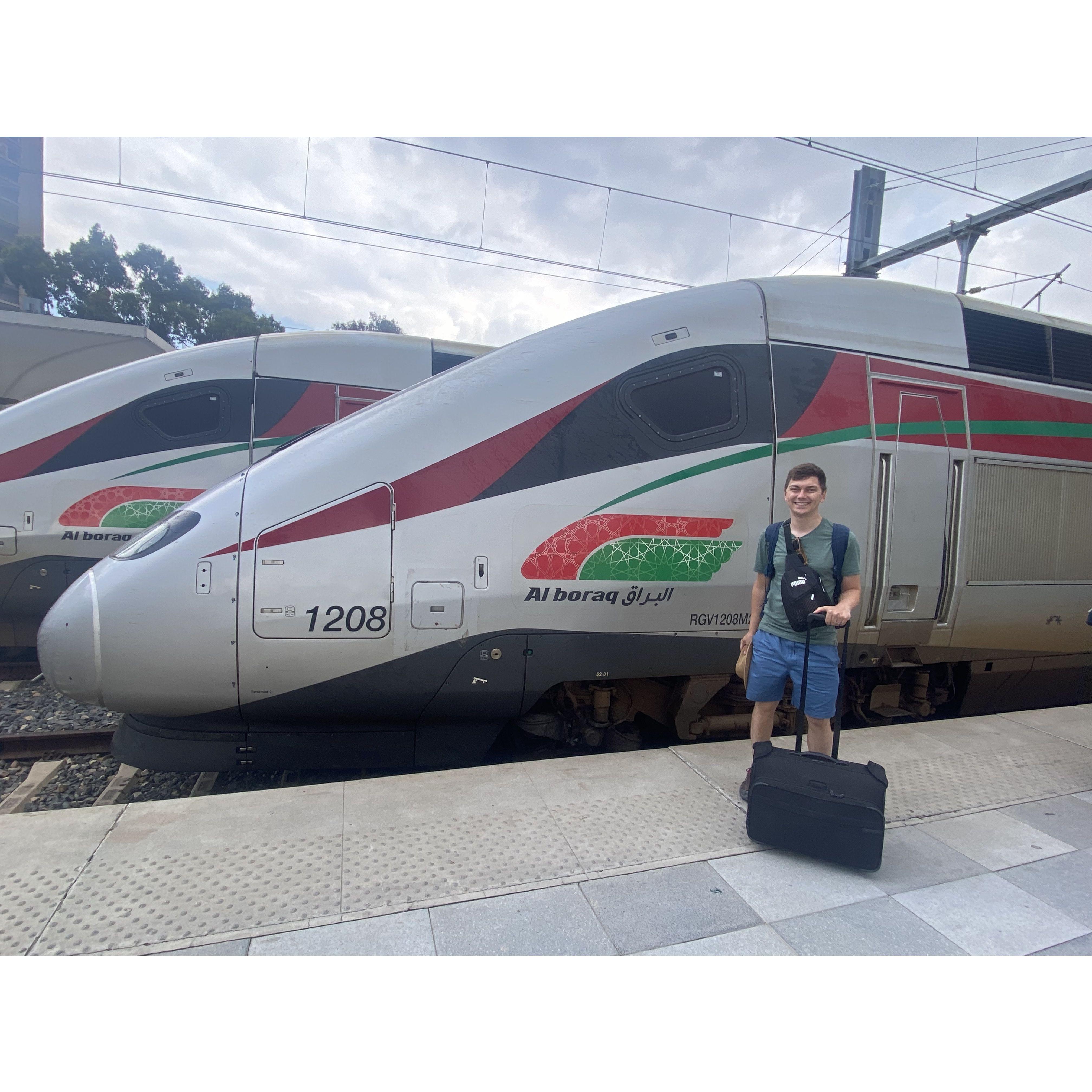 Still riding that efficient and accessible high-speed rail transit high :D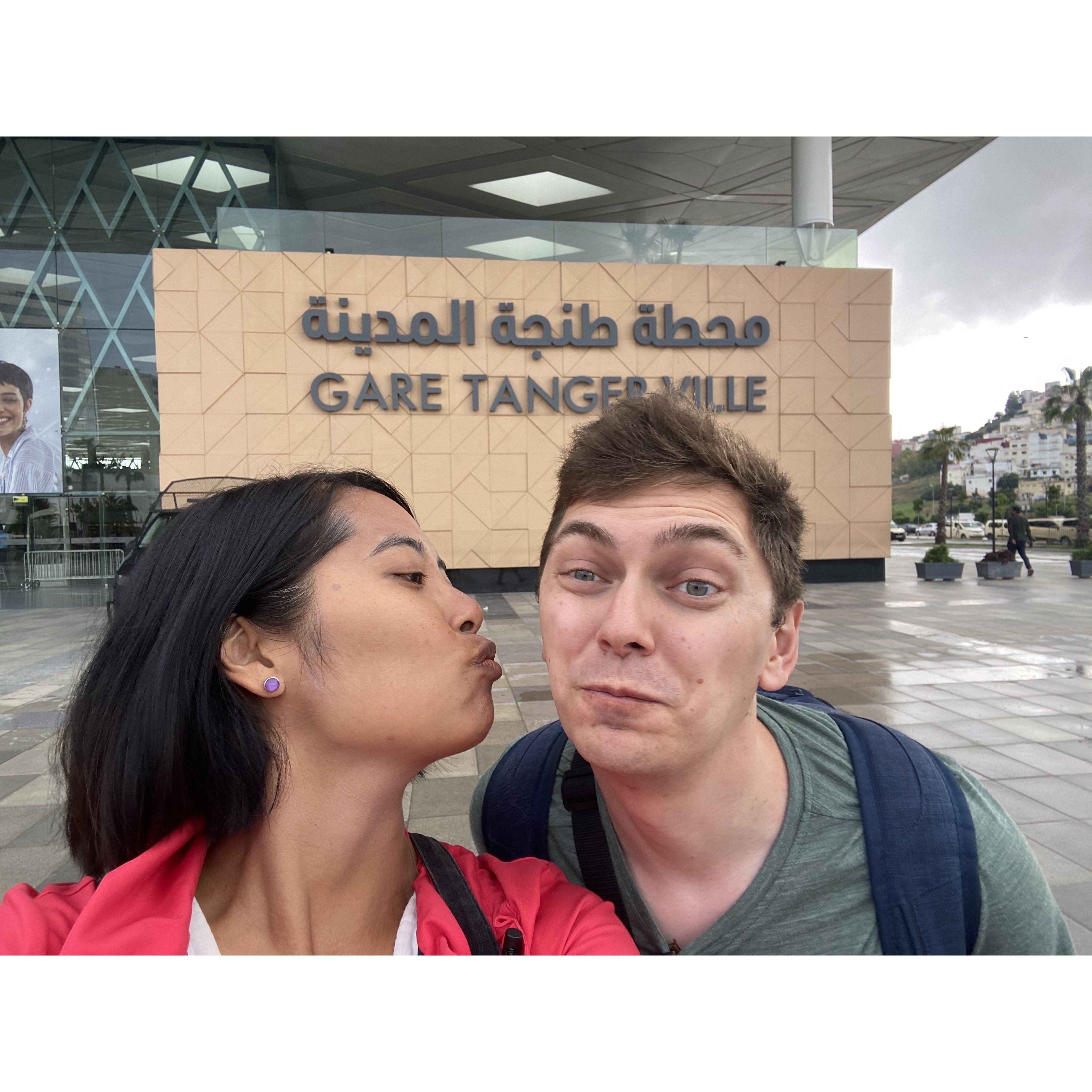 Last stop, Tanger. We tried.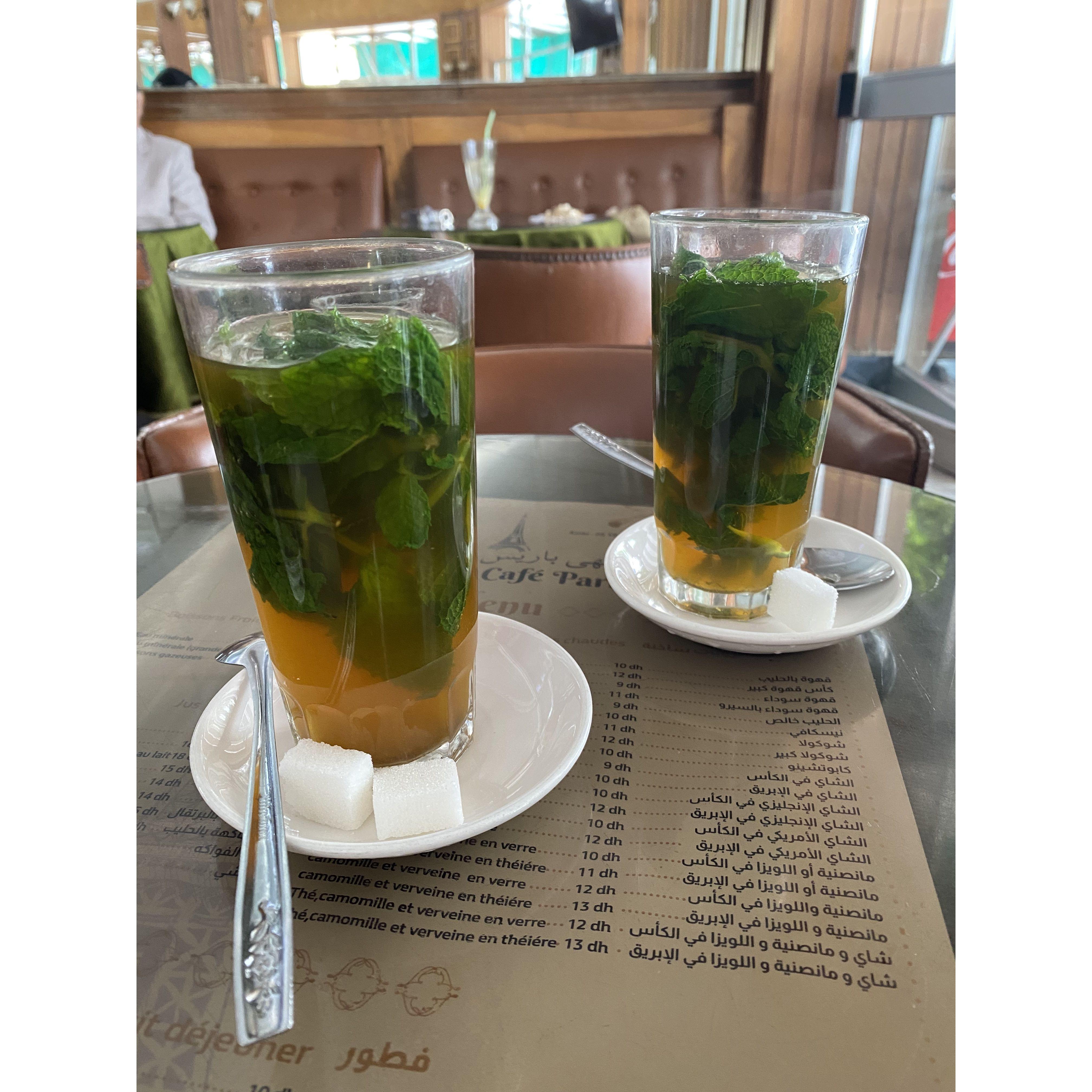 At Gran Cafe de Paris - mint tea #78382433, please