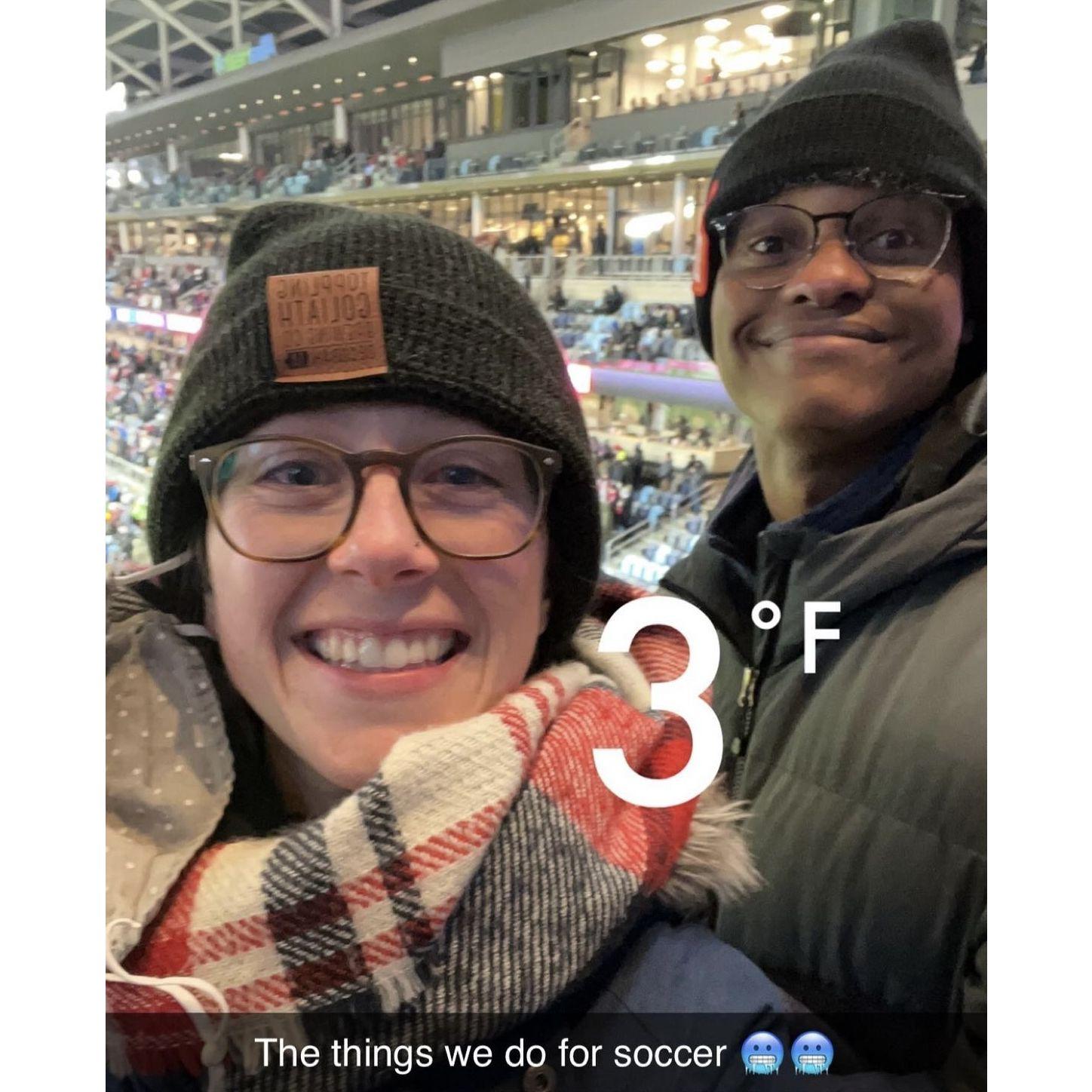 Froze every part of our body at the Men's USA v. Honduras World Cup Qualifier. We saw Pulisic score, so it was worth it.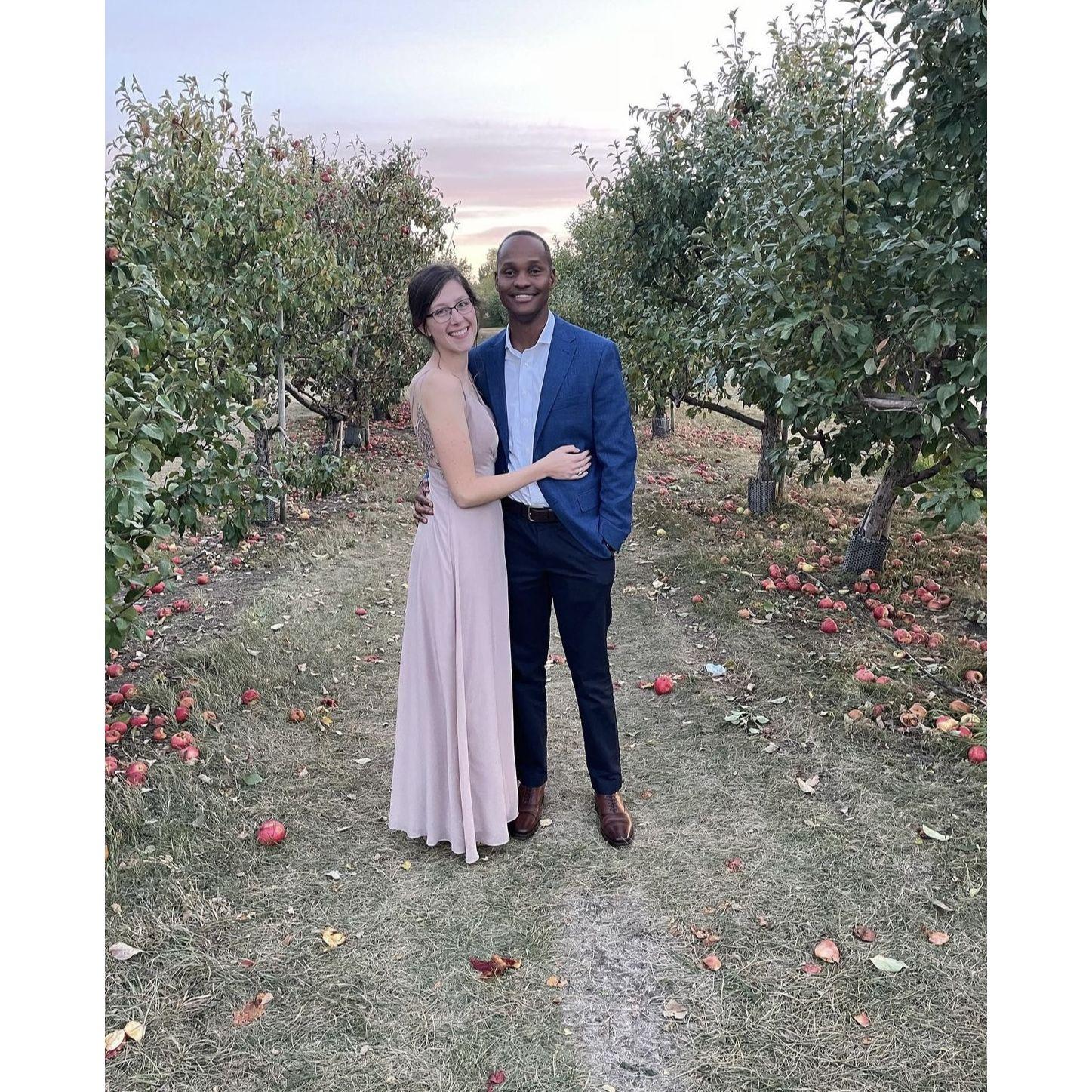 When I was a part of Lauren's special day and now she is here for ours!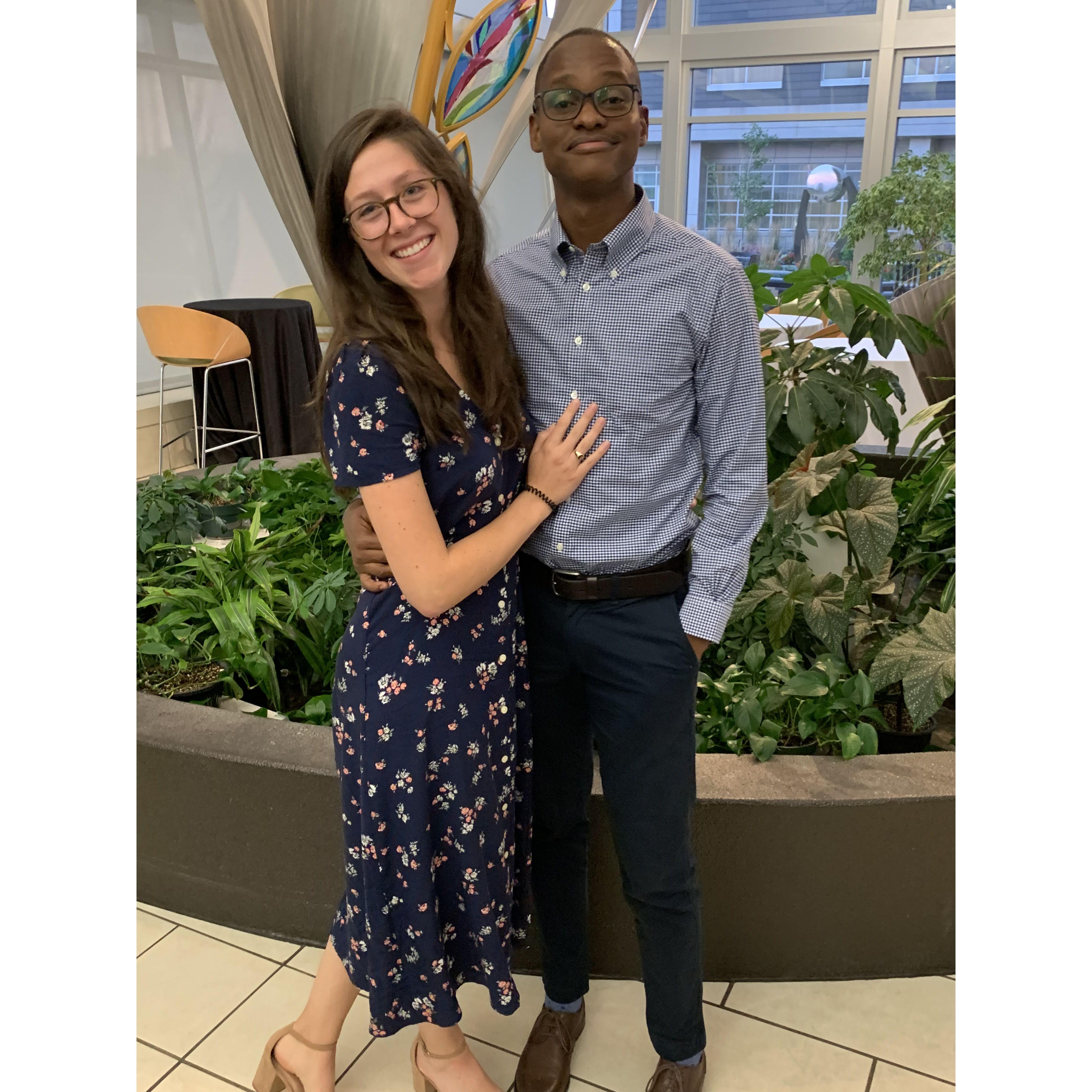 Another photo from a friend's wedding, it is finally our time!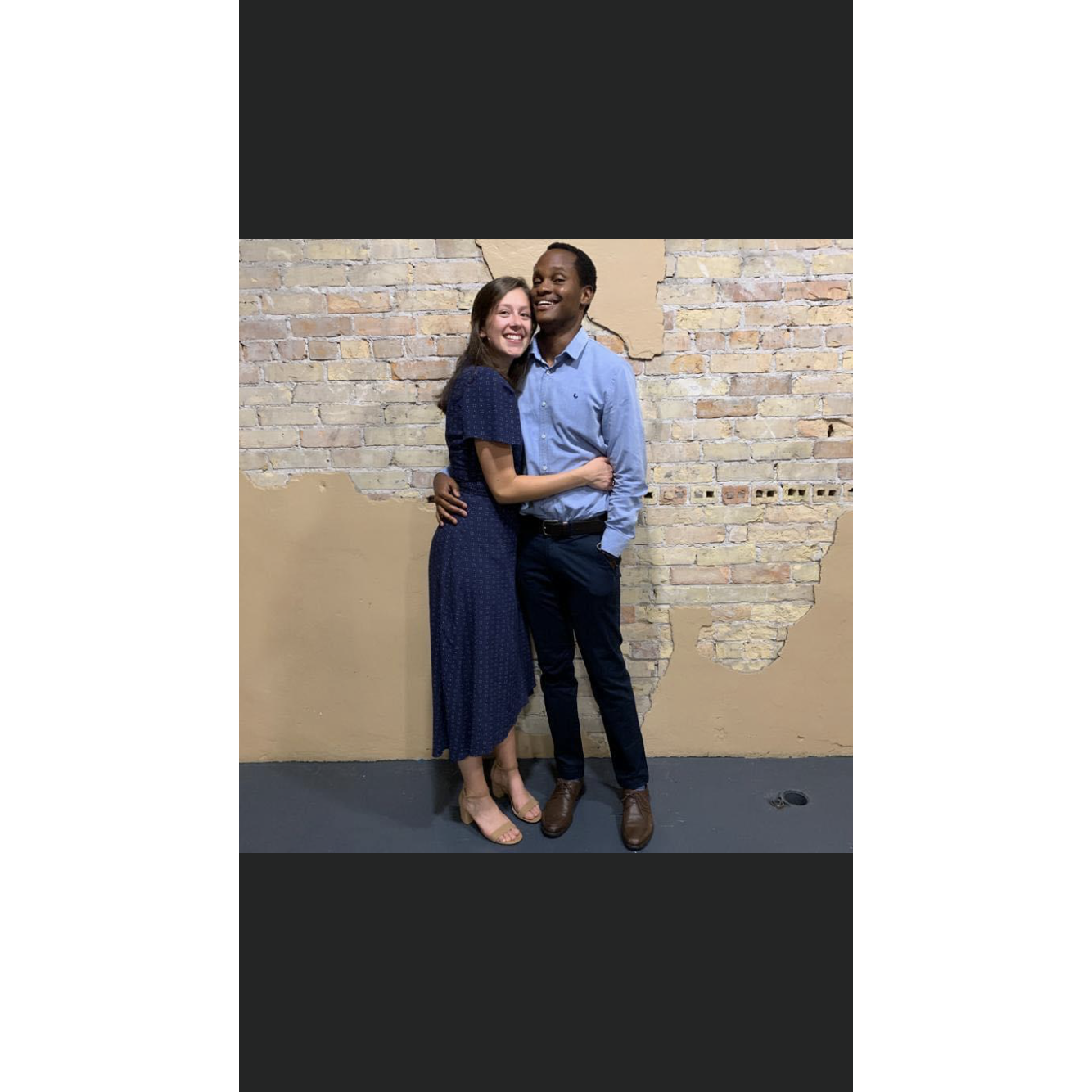 Once again, you guessed it, another wedding we attended.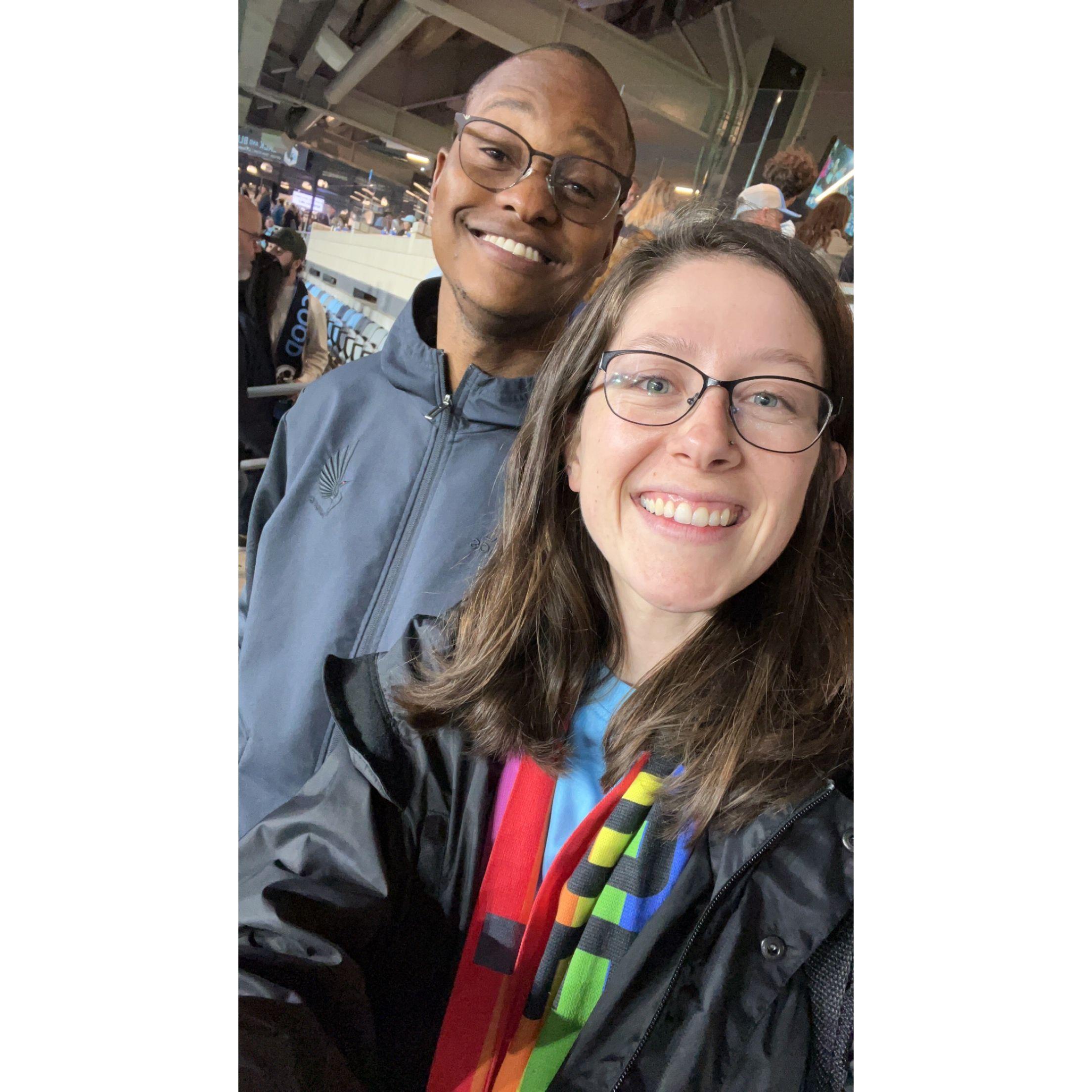 us doing one of our favorite things - supporting the Loons!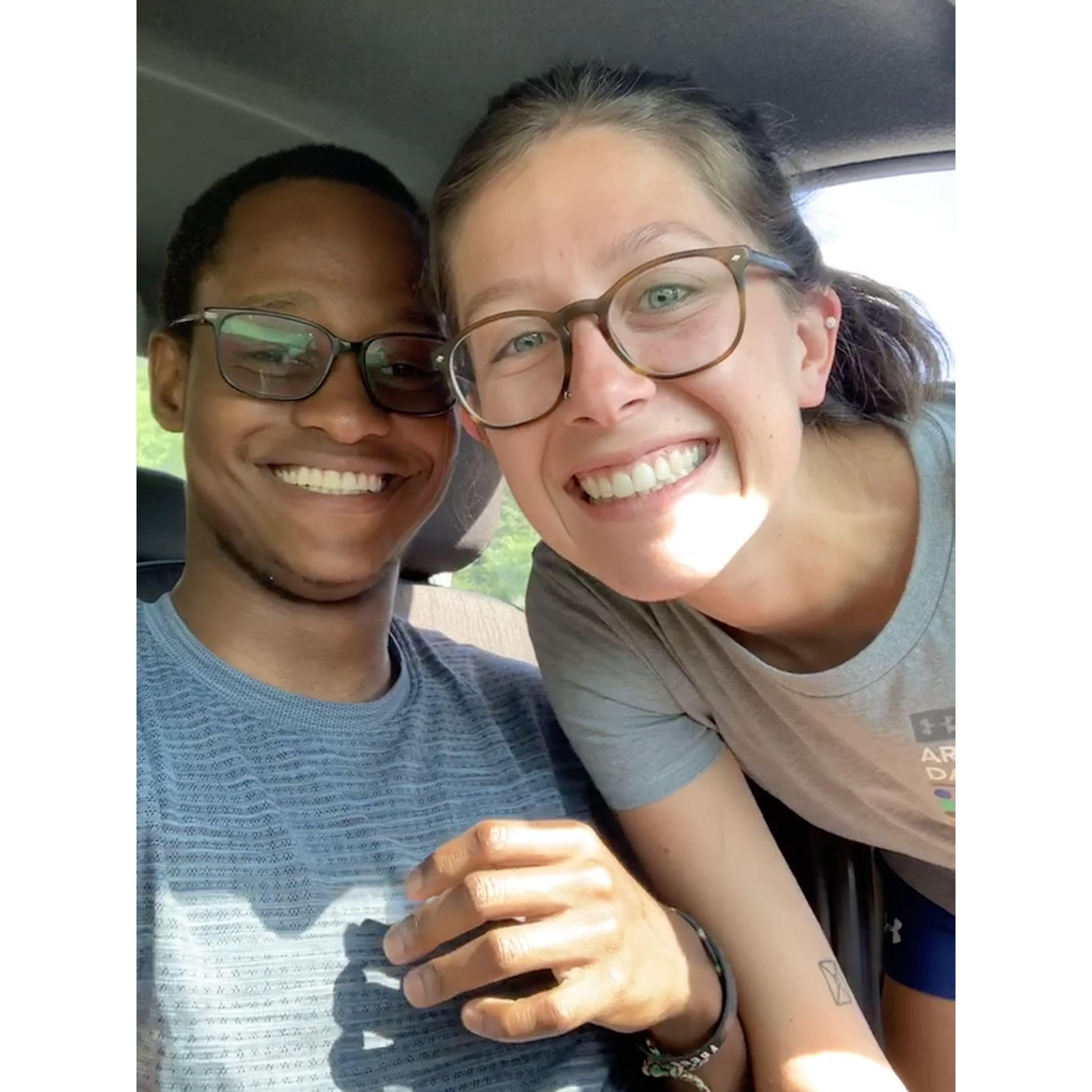 when we were still working on our selfie skills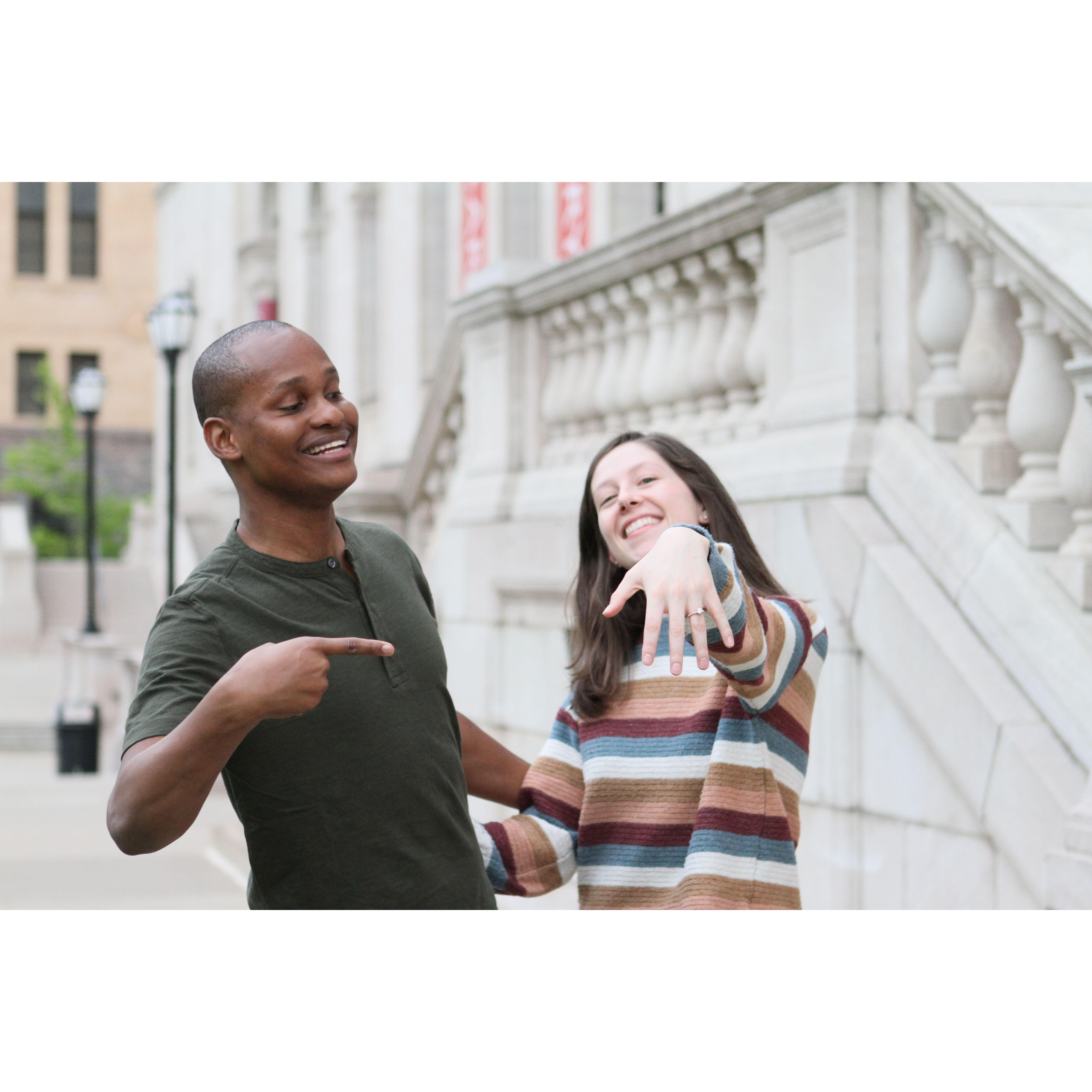 showing off my perfect ring!