La Sagrada Família
C/Mallorca 401, Barcelona, 08013, Spain
The Sagrada Familia should be at the top of your list of things to see and do during your stay. This church will surprise you, not only because of its massive size, but especially because of its avant-garde architecture.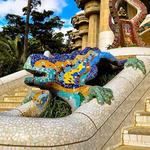 Park Güell
C/Olot, Barcelona, 08024, Spain
Barcelona's Park Güell is a public park filled with gardens and unique architectural features. The park was designed by famous Catalan architect Antoni Gaudí, who is Catalonia's greatest representation of modernism.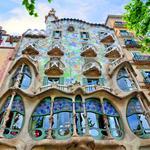 Casa Batlló
Pg. de Gràcia 43, Barcelona, 08007, Spain
Casa Batlló is among the list Gaudí works recognised by the UNESCO World Heritage Centre. The colourful house is an essential stop while visiting Barcelona.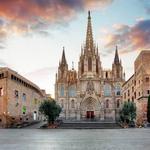 Catedral de Barcelona
Pla de la Seu, Barcelona, 08002, Spain
The Cathedral is a very beautiful and unique church building, as it can certainly serve as a good example of how many sacred buildings built over the centuries mixed styles. Here you can experience many centuries of Barcelona's history.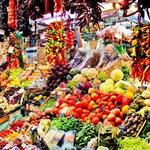 Mercado de La Boqueria
Rambla 91, Barcelona, 08001, Spain
'La Boqueria' market is located in the heart of Barcelona. Known for being a perfect picturesque market, it has put Barcelona on the map of the world when it comes to the sale of fresh produce. Visiting the market is a great activity to do!
Parque de la Ciudadela
Passeig de Picasso 21, Barcelona, 08003, Spain
The Parc de la Ciutadella is very idyllic and probably the greenest oasis in the megacity of Barcelona. It invites you to relax, to rebound and to go for long walks.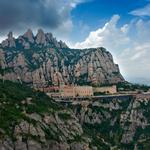 Abadia de Montserrat
Montserrat, 08199, Spain
From the Catalan language meaning, "serrated mountain", Montserrat is a stark contrast from the nearby metropolis of Barcelona. The city is energetic, vibrant and outgoing. Montserrat is relaxing, serene and introspective, one of the best day trips from Barcelona.