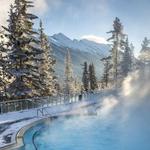 Banff Upper Hot Springs
1 Mountain Ave Banff National Park
,
Banff, AB T0L 2C0, Canada, (800) 767-1611
Time to relax and refresh! Banff Upper Hot Springs is now open from 10 a.m. to 10 p.m. daily. Entry is first come, first served. Reservations and pre-booked tickets are not available. Last entry is at 9:30 p.m. daily.
View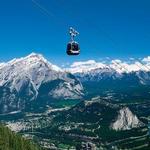 Banff Gondola
100 Mountain Avenue
,
Banff, AB T1L 1B2, Canada, (403) 762-7475
Your adventure begins with an eight-minute journey to the summit of Sulphur Mountain in a modern, fully enclosed four-passenger gondola cabin. Glide up over the treetops to the crest of a steep-sided Rocky Mountain peak and step out into a jaw-dropping mountaintop experience. Stroll along the ridgetop boardwalk leading to a national historic site where the views get better with every step. From fantastic views of the Banff townsite to glimpses of local wildlife, there's no shortage of beauty to take in.
View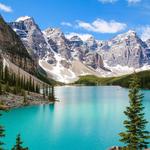 Moraine Lake
AB T0L, Canada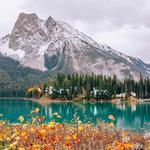 Emerald Lake
BC V0A 1G0, Canada
Emerald Lake is located in Yoho National Park, British Columbia, Canada. It is the largest of Yoho's 61 lakes and ponds, as well as one of the park's premier tourist attractions. Mountains reflect in this clear, green-hued lake with a hiking trail & boathouse for canoe rentals.
View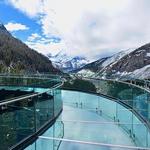 Columbia Icefield Skywalk
Icefields Parkway
,
AB T1L 1J3, Canada, +1 866-606-6700
The Glacier Skywalk experience begins with a five-minute scenic transfer by coach from the Columbia Icefield Glacier Discovery Centre. Take your time as you journey along the Discovery Trail—a fully-accessible, cliff-edge walkway that extends along the Sunwapta Valley. Look down and you'll see hints from life thousands of years ago. Look up and you'll see the most stunning mountain and glacial vistas.
View
Tunnel Mountain Road
Tunnel Mountain Road
,
Banff, AB , Canada
The Tunnel Mountain Trail is a short hike that can be easily accessed from downtown Banff. Although it is the smallest mountain in Banff, Tunnel Mountain offers spectacular views of the valley and panoramas over the town of Banff. Tunnel Mountain Reservoir has stunning views.
Lake Louise
Lake Louise, AB , Canada
Beautiful place to rent a canoe!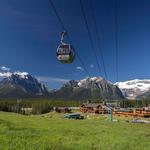 Lake Louise Ski Resort
1 Whitehorn Road
,
Lake Louise, AB T0L 1E0, Canada, +1 403-522-3555
Sightseeing gondola, patio restaurants, e-bike rentals & lots of hiking trails!
View